Living in Garwood is ideal for anyone desiring the amenities of a densely-populated suburban area in proximity to NYC. Because many of the homes are on the smaller side, it provides a more affordable living situation for many while retaining proximity to the conveniences of nearby townships.
The borough ranks as one of the Top 10 Neighborhoods for Young Professionals in New Jersey and one of the Top 50 Neighborhoods for Young Professionals in the US.
Where is Garwood, NJ?
Garwood is a little New Jersey hamlet located near the townships of Scotch Plains, Westfield, Cranford, and Clark. It's about a 50 minute drive (21 miles) from New York City with good conditions. By train, it will take between an hour and an hour and a half to reach the city.
Housing Costs
Below is the residential real estate data for September 2022, courtesy of the GSMLS. The information is reliable but not guaranteed.
Average Sale Price: $516,663
Average % of Sale Price to List Price: 103%
Average Time on Market: 10 Days
23 YTD Closed Properties
Garwood Demographics
The demographic data below is based on the 2020 Census.
Garwood is home to 4,393 people spread across around 1,910 households.
The largest Garwood racial/ethnic groups are White (77.4%) followed by Hispanic (14.9%) and Asian (4.4%).
The median household income of Garwood households was $90,732 with 0% living beneath the poverty line.
The median age for Garwood residents is 41.3 years.
Garwood Neighborhoods
Because of its small size, there aren't really different neighborhoods in Garwood. Instead, the borough functions basically like one large neighborhood. That said, Garwood still retains the many amenities, things to do, and feel of a dense suburban area.
Local Lifestyle
Fun Things to Do
Nightlife and Bars
Local Amenities
Garwood receives top marks for its family-friendliness, nightlife, walkability, outdoor activities, health and fitness options, crime rates, and commutes. It also has strong public schools and quite decent weather.
Parks
Health and Fitness
In addition to the above-mentioned JeniFit Studios, there is a plethora of fitness studios to choose from:
Walkability
It takes only about 30 minutes to walk across the entire borough. Even better, most of Garwood's amenities are located along North Ave, which splits the main two residential areas in half.
Accordingly, most homes are located within a 15-minute walk to the conveniences of North Ave. Low crime rates make Garwood even more walkable.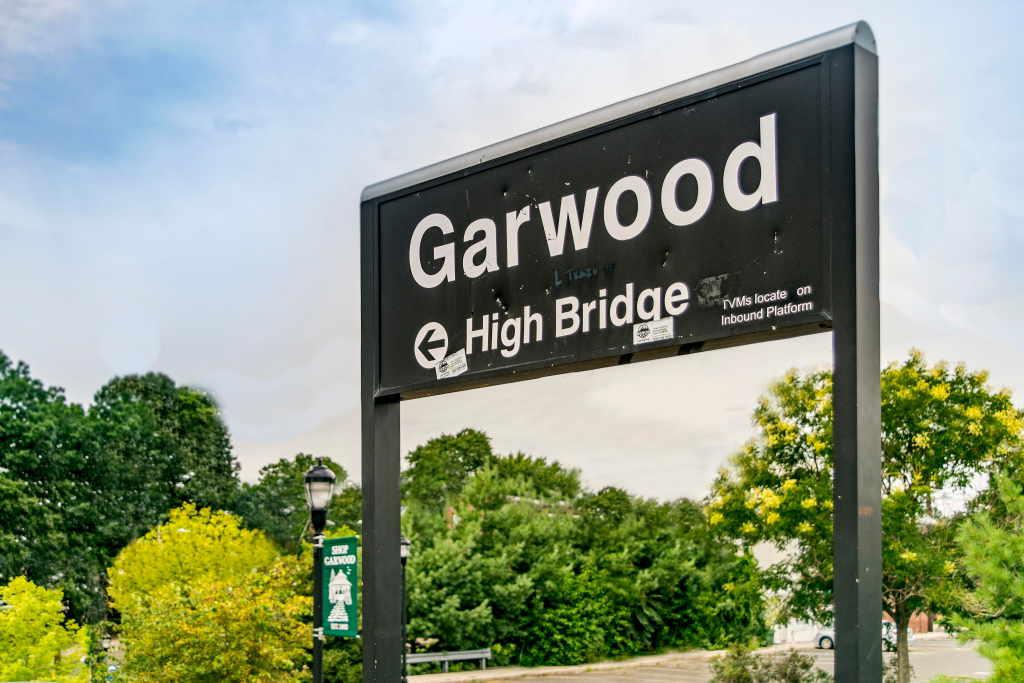 What are the Best Restaurants in Garwood?
A family-owned affair, Nola's Pizza is the BEST. The local community swears by it, and after a slice of your own, you'll understand why.
On a whim, I visited this local spot to indulge my love of breakfast sandwiches. I asked the owner, "What's the best thing on the menu?" His wife exclaimed, "Everything!" and he followed up with, "The bacon breakfast sandwich".
This husband and wife team lives around the corner, and they are truly content providing early morning breakfast and lunch to the community.
Your taste buds are going to dance, twist, and shout while savoring these standard and signature burgers. The new location is also open early every day and late on weekends.
Of course, New Jersey has a wealth of Italian restaurants. It's no small task to stand out with exceptionally-made classic dishes, but Rudy's delivers.
This well-reviewed restaurant offers delicious Mexican-American fare. Their huge menu offers vegan and vegetarian options in addition to all the classic Mexican dishes. Plus, they offer catering and takeout.
For a step outside the typical cuisine options, check out the Mongolian food served up by Magic Grill. Build your own bowl, which is then grilled in front of you. Or choose from one of the twenty combination bowls for takeout.
This is my favorite deli option in Garwood, and I can recommend it without any reservations. It's one of those great old-school places that have been around for decades.
You have to check out the website to see some of the most beautifully plated charcuterie spreads of your life. Mouthwatering and gorgeous, these alone will elevate you to best host in the neighborhood. They also provide spreads for a large variety of specific diets.
Garwood NJ FAQs
1. What is the cost of living in Garwood, NJ, neighborhoods?
Garwood ranks 131 on a cost of living index, meaning it has a higher average cost of living than New Jersey (119) and the US (100). However, it also offers a more affordable cost of living than nearby towns like Westfield.

Average rent for a 1-bedroom house is about $1168, while rent for a 4-bedroom house is around $2148
2. Who should consider moving to Garwood, NJ neighborhoods?
Garwood is best for families and young professionals who want to enjoy the proximity to NYC and more affluent NJ townships, while enjoying a bit more affordability.
Finding Your Garwood Nest Home
I deeply enjoy connecting wonderful people with wonderful homes, and I've been doing just that in Garwood for 15 years. My passion for doing so has led to a number of awards like these:
Top 1% of 88,000 Coldwell Banker Internationally Qualified Sales Associates for 2016-2021
Eleven-Year Winner of the Five Star Professional Agent as seen in NJ Monthly Magazine for 2012-2022
While I have plenty more, accolades only tell part of the story. Please read through the many positive reviews left by my clients.
It takes a special person to make you so comfortable with a complex process that involves huge life decisions that you trust her every step of the way. This is Sharon Steele. A seasoned and connected professional, Sharon helped us assemble an outstanding team to close — our lending agent, home inspector and our attorney. It's not that she told us we should go with the trio we worked with, she gives you names from a stable of reliable, and we might add charming, people to call…
It's because she makes you feel like you're her only client in the world. Purchasing a house is stressful enough. Closing during a global pandemic is in a category of its own. We don't know exactly how we would have managed without Sharon, our amazing real estate agent. When the crisis is over, we hope to raise a cup together to cheer her name — she's that great. We hope you're lucky enough to work with her on purchasing your new home. Believe us when we say she's the best because she is.
To find out more, I encourage you to get in touch and join the ranks of my highly satisfied clients.