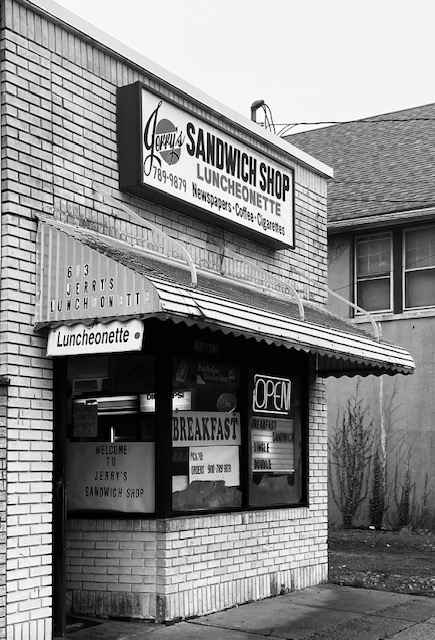 Jerry's Sandwich Shop Luncheonette is a Garwood GEM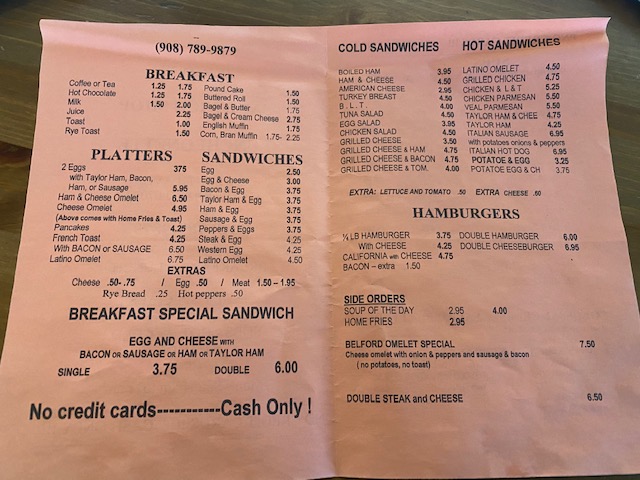 I had driven past Jerry's Luncheonette countless times. Unfortunately, I was always too busy to actually stop in, but the simple sign advertising "breakfast sandwiches" called out to me. They were my guilty morning pleasure. Since things had slowed down considerably since quarantine, I decided that on this particular day, I was actually going inside. I parked my car around the corner and walked up to the front door.
Jerry's Sandwich Shop Luncheonette is a "Cash Only" establishment
Naturally, I was crestfallen when I saw that it was "cash only". But sadly, I had no cash on hand, I walked back to the car filled with disappointment. The lovely lady inside the luncheonette knocked on my window. I rolled it down and she nicely explained there was a bank around the corner, and would I please come back. Now I knew I had to go the extra mile for this sandwich!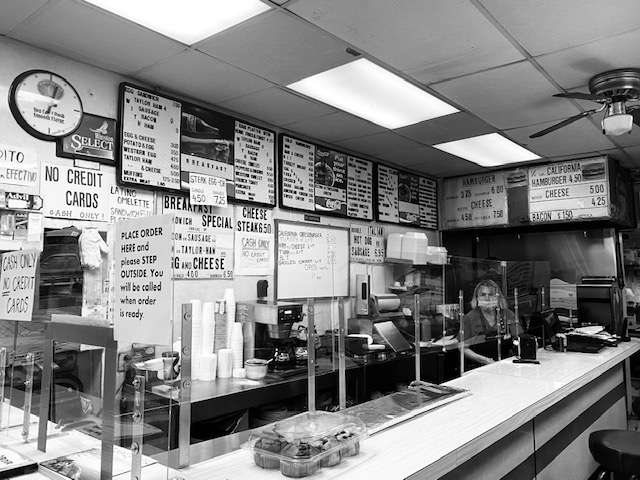 After grabbing some cash from the ATM, I hurried back and stepped inside. It was everything I imagined it would be. It was as if I had stepped back in time – the classic countertop, menu on the back wall…like a diner out of a movie. The menu was simple – delicious sandwiches and burgers – only open till 11am – cash only. I took a moment to order both a sausage AND a bacon breakfast sandwich. A small coffee was a must, I was told with a smile. I gladly added that on. While I was waiting, another gentleman stepped inside to place his order. He told the woman behind the counter to "just give me what I had yesterday." I could tell that this was the kind of place that had loyal customers who had been coming here for years.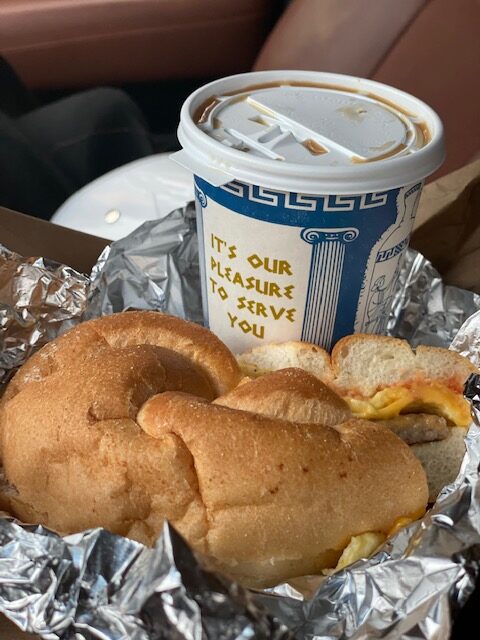 Local Business with a Long History
Due to my curiosity, I asked the owner how many years they had been open. Everyone laughed as he said, "Thirty-two good years!" I then asked him what was the best thing on the menu? His wife exclaimed, "Everything!" and he followed up with "the bacon breakfast sandwich". I learned that this husband and wife team live down the street and they are truly happy making customers their early morning breakfast and lunch each day.
Jerry's Sandwich Shop Luncheonette is open from 4am-11am every day except Sunday! I went back to my car and demolished everything. The coffee was delicious and piping hot. The sandwiches were perfect – I could have eaten two more! On the other hand, the next time I'm coming back for the burgers! (and to say "hi" again to that sweet couple).