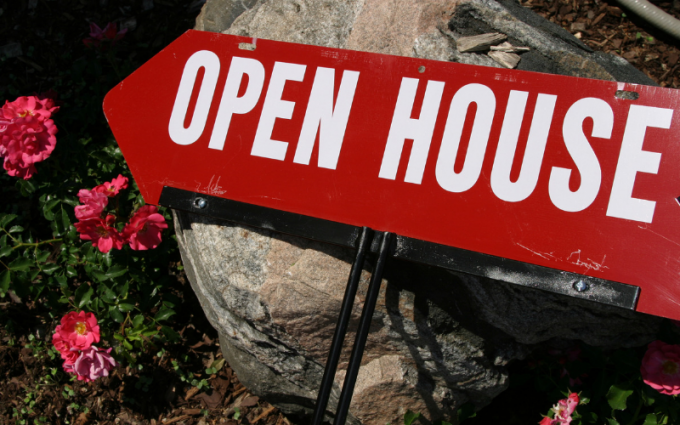 Many early-stage buyers love to check out open houses as an introductory exercise. And I encourage it! It can be really helpful to start recognizing what you want (and don't want) for your future home.
But open houses can also take up a large chunk of your weekend, so it's important to use that time wisely. That's where my buyer open house tips come in.
Here are my top four buyer open house tips:
Look past the home's staging for its true condition and utility.

Focus on the big-ticket items rather than the small, unique features.

Watch traffic and interest of other buyers (especially if you're interested).

Know the home's basic stats, including days on market and if it's had a price drop.
1. Look past the home's staging (or lack thereof)
When a home is listed for sale, it may be staged. Staging is when a homeowner neutralizes their home so that it appeals to the broadest number of buyers. Staged homes are typically free of clutter and are re-styled to show off their best rooms and features. In some cases, a professional stager may be hired. In those cases, the property may use high-end staging furniture and decor.
All of this is to say, a well-staged home can feel like a model home and buyers are often drawn to these picturesque properties. And sometimes, that's okay! It's easiest to stage a home when it's already in peak condition, so a well-staged property can indicate that a house is worth your hard-earned money.
However, it's also possible to use staging to hide a house's flaws. So, it's important to stay critical as you assess a dreamy, staged house.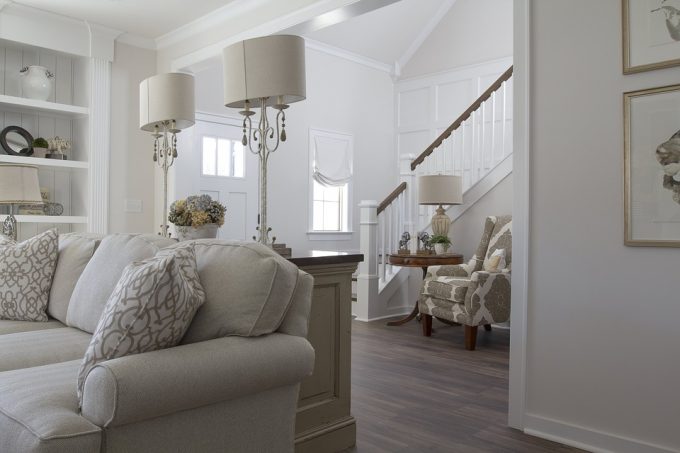 As you walk through an open house with great staging, consider:
How sparsely a room is decorated or appointed. Would the space work with your existing furniture and design aesthetic?

What size bedroom furniture is being used. Would a king-size fit in the master (if that's important to you)? What about the guest bedroom that you also want to use as an office? Can you fit a queen-sized bed and a small desk?
And of course, open houses that aren't staged at all can be a real turnoff. So as you walk through a cluttered house with outdated decor, try looking past the current owner's aesthetic to determine if the property has "good bones" that you could work with. Sometimes, these houses are priced lower than the perfectly-staged home down the road. But with a bit of paint and cosmetic work, they can shine just the same.
2. Prioritize the condition of big-ticket items (and ignore small, cool features)
While you're busy retraining your brain not to care about the gorgeous furniture and staging of a house, be sure you also focus on the condition of the home's most expensive items and appliances.
Think of the money you'll save if your house has:
Well-kept or recently replaced siding

A new or newer roof

A driveway free of cracks or drainage issues

Updated systems, including the water heater and furnace

Newer appliances, from refrigerator to dishwasher to washer and dryer
Remember, you can always put in a rainfall showerhead or a Nest thermostat. It'll take just a few hours after work or on a lazy weekend. But the cost to replace a roof, driveway or siding will run you thousands.
3. Watch the reactions of other open house attendees
One benefit to attending an open house is that you can see how other potential buyers are interacting with the space. It's important not to get too caught up in their reactions — how you feel about the house is most important — but you can get some great intel by quietly listening and watching your fellow buyers.
So, perk your ears and pay attention to:
Discussions of the best features of the property

Their complaints about space, condition or location

What they think about the price

Any conversations they have with the agent hosting the open house
And remember, all of the above is even more important if you're truly interested in the house. Most buyers won't make an offer simply from an open house (they'll come back for a private showing). So if you hear someone saying they plan to make an offer, be sure to call me FAST so we can determine our best plan of action.
4. Know these two important listing stats for each property
My last open house tip for buyers is to come armed with as much information as possible. Most buyers tend to know the basics about a house before they walk into an open house. Beds, baths and price are all critical intel, but in order to understand your potential leverage (or lack thereof), you also want to pay attention to these two stats:
The list price of the home,

and if the house has had any price drops. If a house was originally listed for more than its current price, that indicates the seller is either motivated to sell, or not seeing much traffic (or both). In other words, a price drop could mean more leverage for a potential buyer.

The days on market,

or the total time the house has been listed for sale. If a house has been up for sale for a long time (or re-listed multiple times over the course of months or years), it's another sign that the seller is having a hard time getting bids from interested buyers. While some sellers are unwilling to budge on price, others may be more likely to accept a lower offer if their home is lagging on the market.
P.S. Want more buyer open house tips, or for me to ride along as you explore open houses? Or better yet, do you want to get together for a complete buyer appointment to go over the process and get you in for a private showing of your favorite for-sale property? Call today and we'll make it happen!
One more thing… if we are working together and you are visiting Open Houses, please be sure to let the hosting agents know that we are working together!