In today's hot-hot-hot market, it's not uncommon for one house to get two, three, or even twenty-five offers. It's terrific for sellers, who often see their homes sell for more than their original "list price." But it can be a drag for buyers who hoped to win a deal or who have their hopes set on one very specific property. So, how can buyers stand out and win in a bidding war? Here's my best advice.
1. Get a mortgage pre-approval letter
Smart buyers tend to get pre-approved for a mortgage. A pre-approval is when you submit financial documentation to a mortgage loan officer, who then gives you conditional approval for a specific loan amount.
When you're in a bidding war, sellers may be inclined to go with a buyer who is pre-approved, as a pre-approval letter means that there is less risk of financing falling through. It's really a win to get pre-approved. Savvy buyers go further and submit their applications for a full underwrite of their income, assets, and credit, so they are essentially approved versus pre-approved.
When competing with other buyers, sellers may be inclined to go with the latter buyer, as a conditional commitment letter means less risk of financing falling through. Learn more about the mortgage approval process in my buyer steps article. Learn more about pre-approval in my buyer steps article.
2. Submit your highest offer (or an all-cash offer)
Be aggressive. I always tell buyers to look for a good deal on a house, while expecting to pay a fair price. On a house with multiple offers, you're unlikely to win a bidding war if you offer less than what the home was listed for. It's important to put in your best offer in order to stand out and win.
Together, we can determine how high you want to go. We can also make sure your pre-approval letter reflects that you are conditionally approved for the higher amount. By having a "ceiling" that you cannot exceed, we can take some of the emotion out of the bidding war. Win or lose, we'll know that we offered our best.
3.One and Done or a Two-Step Process
Many times (but not always) sellers request what is known as a "two-step process." This is where buyers are afforded the opportunity to improve their initial offer and bring in a new offer. It is always my recommendation that buyers who find themselves in a multiple offer situation refrain from wondering what another buyer might be offering. I remind them to just focus on coming to the price where if it sells to a different buyer for a little bit more, they are comfortable that they were not going to pay that. And that if they do succeed in snagging the house, they are not worried that they might have overpaid. It is a tricky dance, but I am here to help!
4. Waiving the Appraisal
We are in a market where homes are receiving multiple offers. Many buyers are under the impression that "waiving the appraisal" will help them win the bidding war. This is a misnomer… buyers who are obtaining a mortgage do not have the right to waive an appraisal. Many buyers (and some agents) do not understand this. It is very important to know your options, especially when buyers are making offers significantly above the list price.
An appraisal is a requirement of the lender, and not at the discretion of the buyer to waive. The only way you can waive an appraisal is to waive financing completely. If you have the cash at hand to pay for the house in full but are choosing to finance, then you can waive financing. If not, an appraisal must take place.
5. Make Up The Appraisal Shortfall
If the appraisal is less than your offer amount, you can agree to make up the shortfall. What you as a buyer can do is show the seller that they will in fact receive the dollar amount you offered. There are a few ways to accomplish this:
Provide proof of funds that you can make up any shortfall in the event of an appraisal that does not meet your contract price. This means "bringing cash to the table"
Some buyers insert provisions that they will pay a certain amount above the appraised value (not to exceed the contract price). While this seems sensible and may feel more comfortable to a buyer, in a market where sellers have multiple offers to choose from, it may not be ideal.
Work with a lender who will position you in the best light. My preferred lenders are adept at working with buyers to show the sellers that they can ensure contract price by altering their loan structure.
Understand the mortgage/appraisal process. Have your lender walk you through the concept of providing multiple preapprovals at different ratios. This provides the sellers reassurance that you can, and will, proceed with the transaction should the appraisal not meet the contract price.
Cash is king. While it's pretty uncommon to have an all-cash offer, it will certainly help you as a buyer if your bid is free of financing requirements. If you plan to pay cash, you will need to be prepared to show proof of funds.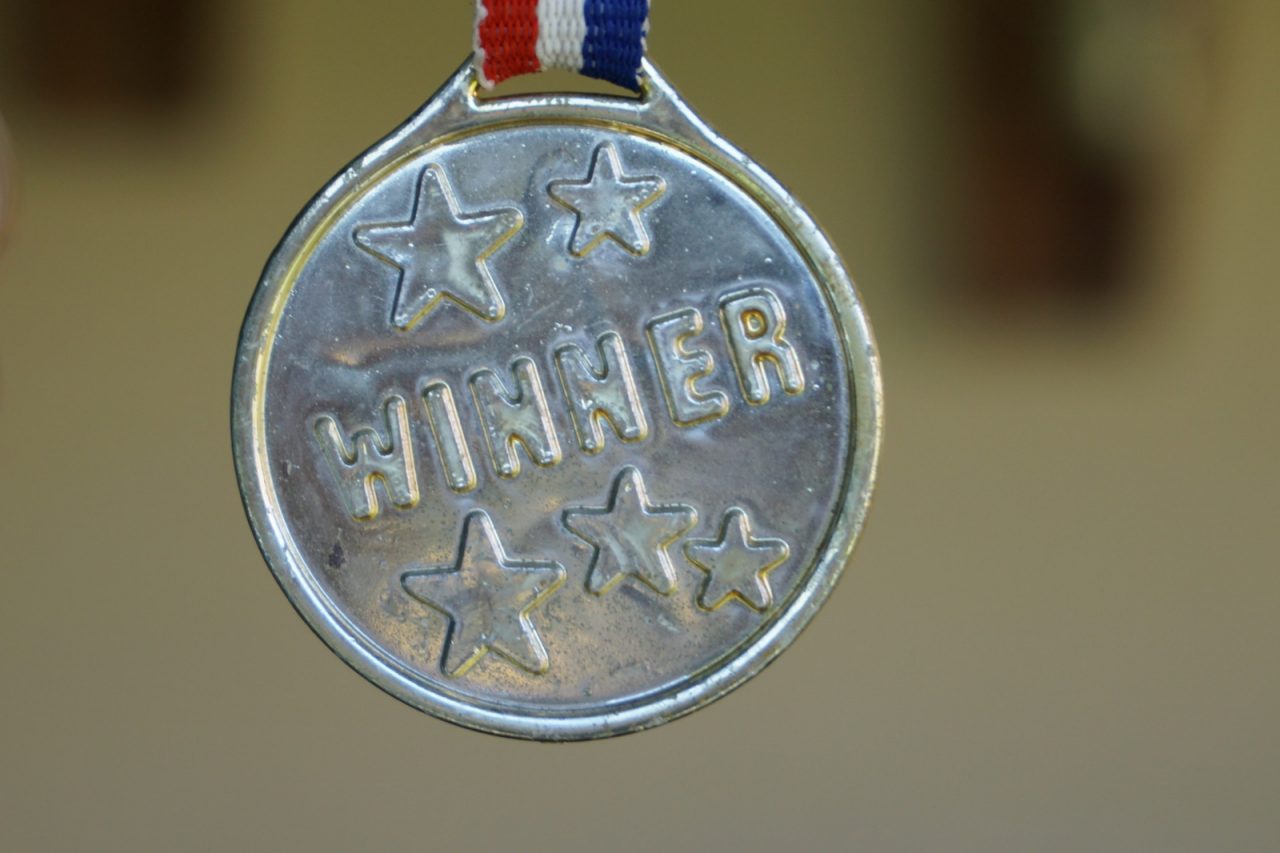 6. Make a clean offer
The good news is, the winner of a bidding war isn't always the buyer with the highest offer. When you're making an offer, there are many contingencies you can include or exclude, such as:
Waiving an inspection requirement would be attractive to a Seller. However, this is not something I recommend unless you plan to knock down and rebuild. (see below)
Requesting that the sellers leave behind items that you like (Ummm.. no). This could work against you.
Requesting that the seller provide closing cost assistance (Not the best strategy especially in this white-hot sellers' market)
Asking the seller to purchase a one-year home warranty (not ideal). YOU can offer to purchase one (Could be an attractive option, believe it or not!)
Requesting a specific date for closing (Flexibility is always appreciated!)
Insert appraisal language that is appropriate
I routinely advise buyers in multiple offers to submit a "clean offer." A clean offer is free of requests that may negatively impact or inconvenience the seller.
7. Limiting the Home Inspection
Don't be confused! By agreeing to limit your Home Inspection to structural, health and safety, mechanical, and environmental conditions only, you are not really limiting the scope of your inspection. This is what inspections are for. Inserting this language shows the sellers that you are focused on the important factors of the home. You will not be making cosmetic repair requests.
To take it a step further, you may consider agreeing to absorb the first few thousand dollars of any identified home inspection items. This reiterates your intent to be reasonable and shows your commitment to the home.
8. Be flexible on the closing date
Every seller is different, but it can be helpful to offer flexibility on the closing date to benefit their preferred timeline. But how do we know when a seller is motivated to move or will need more time?
Usually, we can make an educated guess. If the house is vacant during your showing, then you can typically assume the seller would prefer a fast closing. They may already be burdened with paying two mortgages at once.
Sometimes, it might seem like a fast move would be inconvenient for the sellers. Maybe the home is quite cluttered. Or maybe there are school-aged children who shouldn't be asked to move until after the school year-end. Whatever the indicators, we can let the seller know that we are happy to close on a date that would be more advantageous for them.
In a market such as in the Cranford Westfield area, where buyers are faced with limited inventory and multiple offer situations, offering a post-closing Use & Occupancy agreement can be very appealing to a seller. Sellers appreciate that option, even if they do not need it. These agreements are typically arranged with the seller paying the buyers' carrying costs. However, if you can offer it at no cost to the sellers you may just snag the house!
In general, moving can be a real hassle. By proposing an optimal timeline (and strong overall offer) for the seller, you may be able to win that bidding war.
9. Have a ceiling and position yourself well,
While entering multiple offers can be stressful, an in-demand house is a great sign for wannabe homeowners. You may end up offering to pay more, or agree to a less-than-ideal closing timeline. But the benefit is clear: You'll get to own your dream house! And, you'll have the peace of mind that plenty of other buyers agreed it was a gem of a property.
If, however, you lose out in multiple offers, it's important to keep some perspective. There will be other for-sale homes coming on the market soon. And together, we can work to make sure you find the right house, at the right time, for the right budget.
P.S. I'm an expert negotiator for my clients and I'd love to put my skills to work. Let's win that bidding war! Get in touch if you're ready to buy (and ready to beat out other buyers, too).