Catch up with friends and family over a seasonal sip of local cheer!
You asked and we delivered! It's 365CWNJ's Top 10 Holiday Cocktail Destinations. We searched far and wide and even had to sample a few to bring you the most coveted seasonal list in the area! You can't help but get caught up in the holiday spirit this time of year. It's a suspended moment when friends and family pause to catch up from the long year. One of the best ways to cozy up and reconnect is by tucking into a local spot and enjoying a toast – or two! Check out the top spots to enjoy a holiday cocktail and cheers to reconnecting with loved ones over a seasonal sip!
Ava's Kitchen & Bar
1 North 21st Street, Kenilworth
Tuesday-Sunday
Brunch, Lunch & Dinner
908.946.2827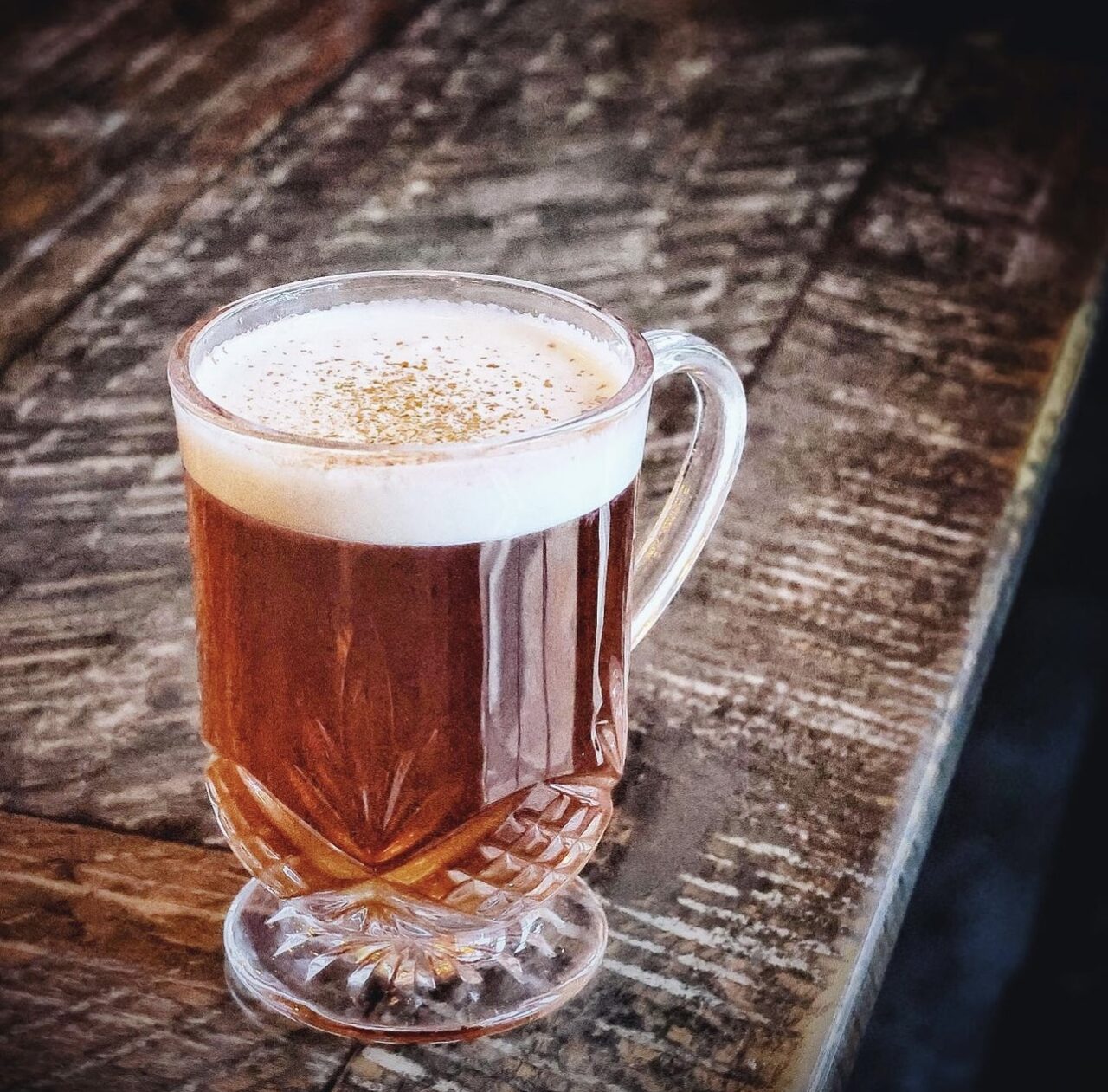 Who doesn't love this fun and bustling destination during the holidays? The bartenders are amazing, and the holiday décor is sure to put you in a festive mood! The drinks are equally as brilliant as the food choices, and we cannot wait to make our way through this extensive Holiday Cocktail list! We can't even begin to choose a favorite!
Bar Bacoa
10 Maple Street, Summit
Monday-Sunday hours
Brunch, Lunch & Dinner, late evenings
908.273.6006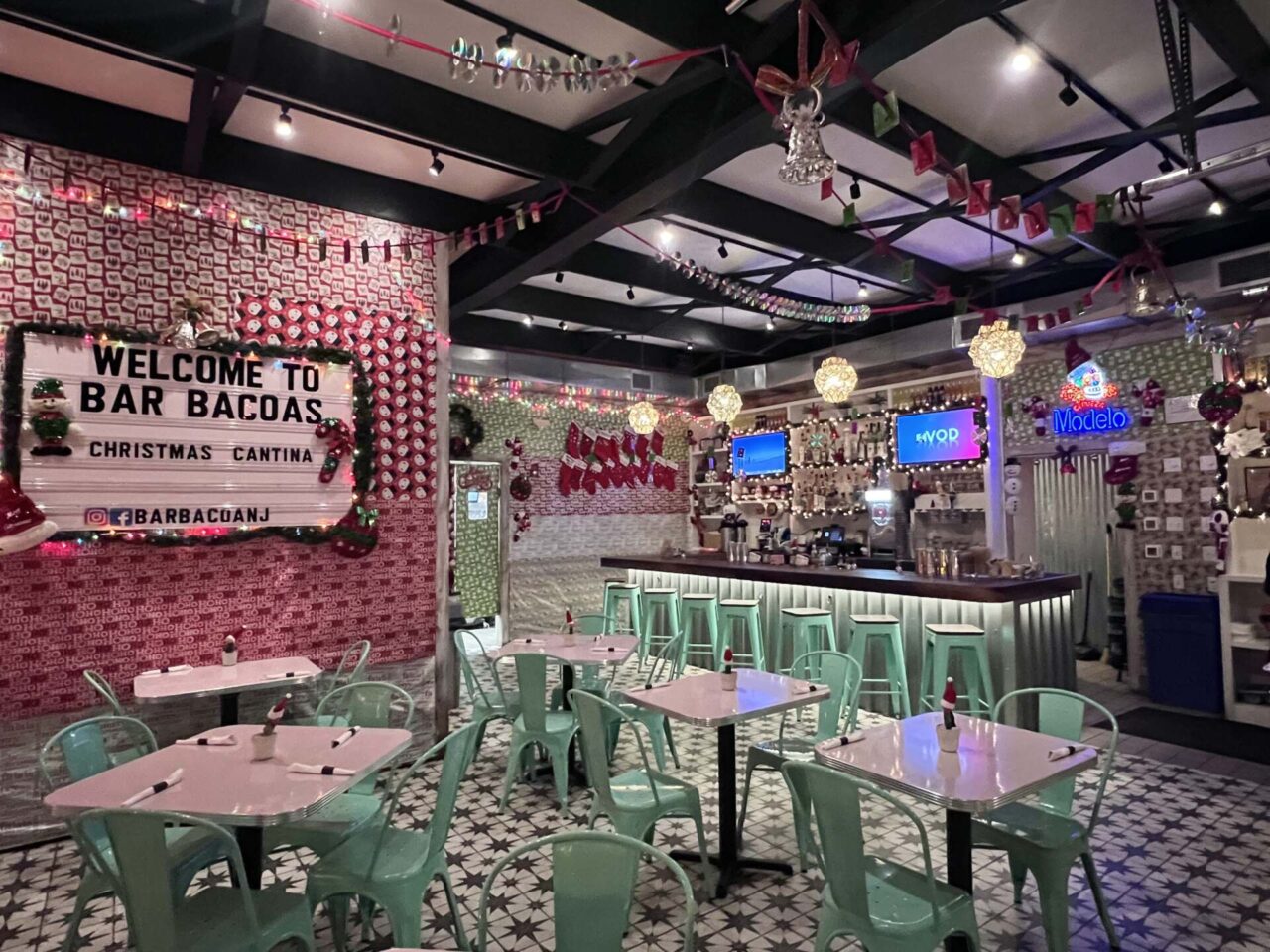 During the holiday season, this super fun Cantina, Taqueria & Smokehouse transforms into the "Christmas Cantina"! Enjoy colorful holiday décor everywhere, Christmas music, and fun holiday cocktails in Christmas drinkware! We loved the "Season's Greetings" – Lunazul Anejo, Sagamore Rye, Yellow Chartreuse, spiced maple syrup, cherry bitters
The Cranford Hotel (1 South Union Ave, Cranford)
1 South Union Avenue, Cranford
Wednesday-Sunday hours
Lunch & Dinner
908.276.2121
Cozy up in a corner nook with a roaring fireplace, stockings hung around the bar, candlelit tables, and the best views of decorated Downtown Cranford! It's the perfect place to meet up with friends and family! Each season we look forward to the "Poinsettia" cocktail – prosecco, Cointreau, and cranberry juice with macerated cranberries.
The Garrison
112 South Avenue East, Cranford
Tuesday-Saturday
Evening hours
862.660.0202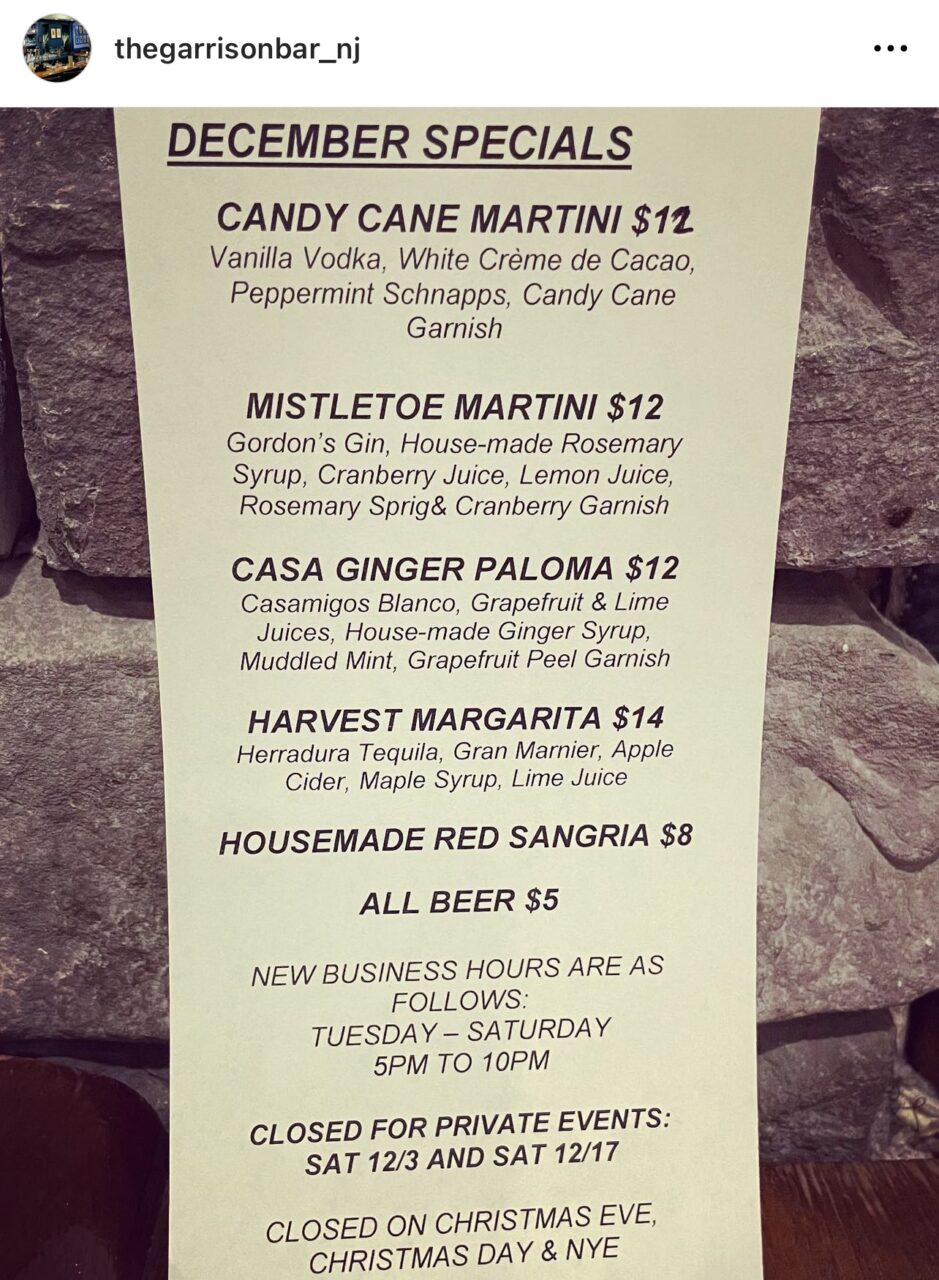 This new cocktail hot spot in the heart of Downtown Cranford has an entire menu dedicated to holiday cocktails! This location is perfect for a nightcap or an evening out during the holiday season and the fireplace is always a cozy spot! Check out the "Mistletoe Martini" that tops the list – Gordon's Gin, house-made rosemary syrup, cranberry juice, lemon juice, rosemary sprig & cranberry garnish!
Grain & Cane Restaurant
250 Connell Drive, Berkeley Heights
Monday-Sunday hours
Brunch, Lunch & Dinner
908.897.1920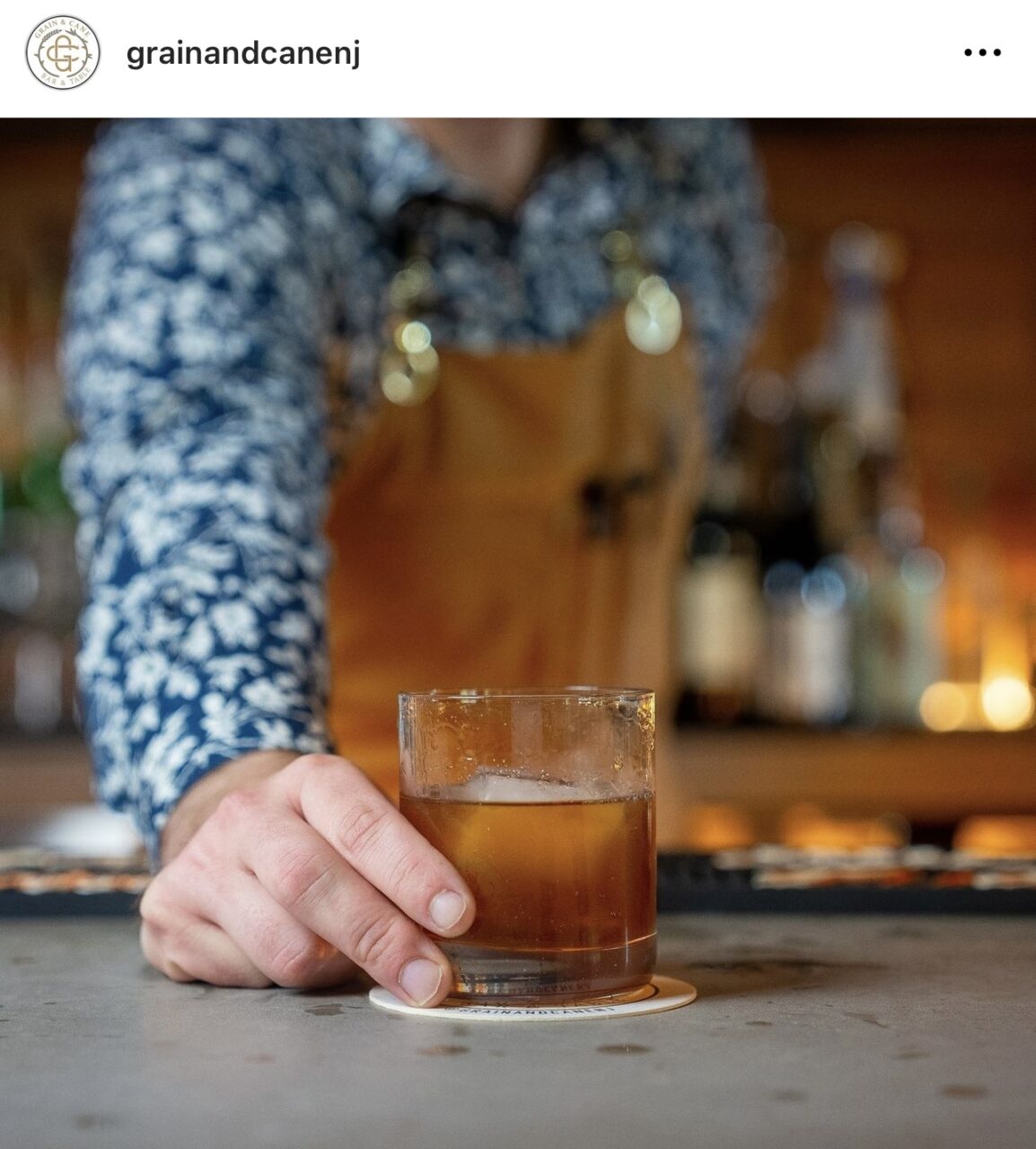 We love the industrial vibe, massive bar, soaring ceilings, and fun holiday atmosphere in this restaurant/bar. The food is absolutely delicious, and the cocktail menu is always on point! They have a seasonal menu that will satisfy anyone in the group! We recommend the "Popcorn Old Fashioned" – popcorn-infused Whistle Pig Rye Whiskey, Demerara, & chocolate bitters
Grano Pizzeria & Italian Tavern
435 Park Avenue, Scotch Plains
Tuesday-Sunday hours
Brunch, Lunch & Dinner
908.322.4808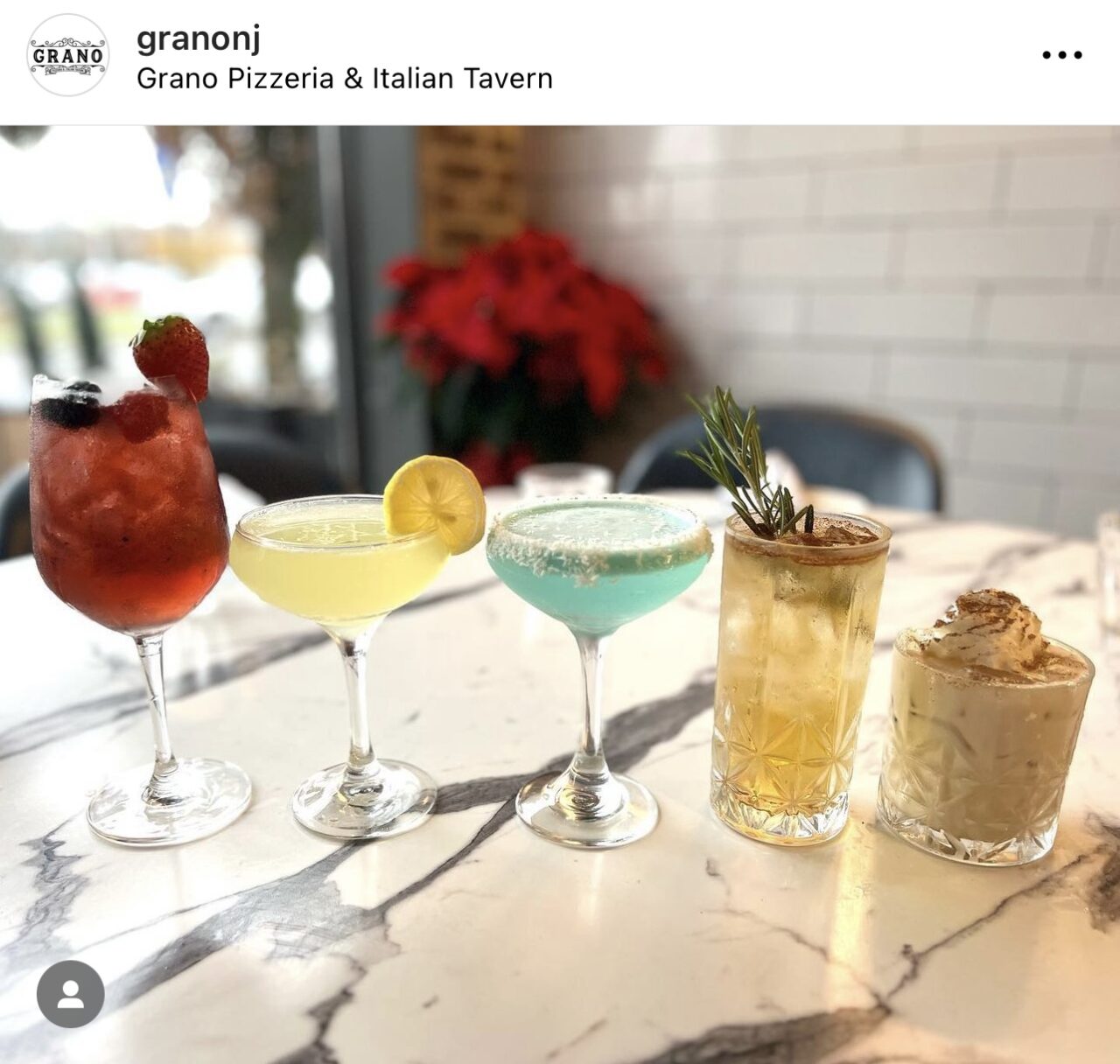 The ambiance of this Scotch Plains restaurant and bar is simply perfect for celebrating the holidays! We love their posh bar with gold hardware, industrial lighting, and velvet green stools! While you cozy up to the bar, make sure to order off of the holiday cocktail menu – some featured drinks are the "Winter Breeze", "Frosty Jack", and "Cinnamon Bourbon Fizz"
The Irving Social
1443 Irving Street, Rahway
Tuesday-Saturday hours
Lunch and Dinner, late Evening
908.285.2530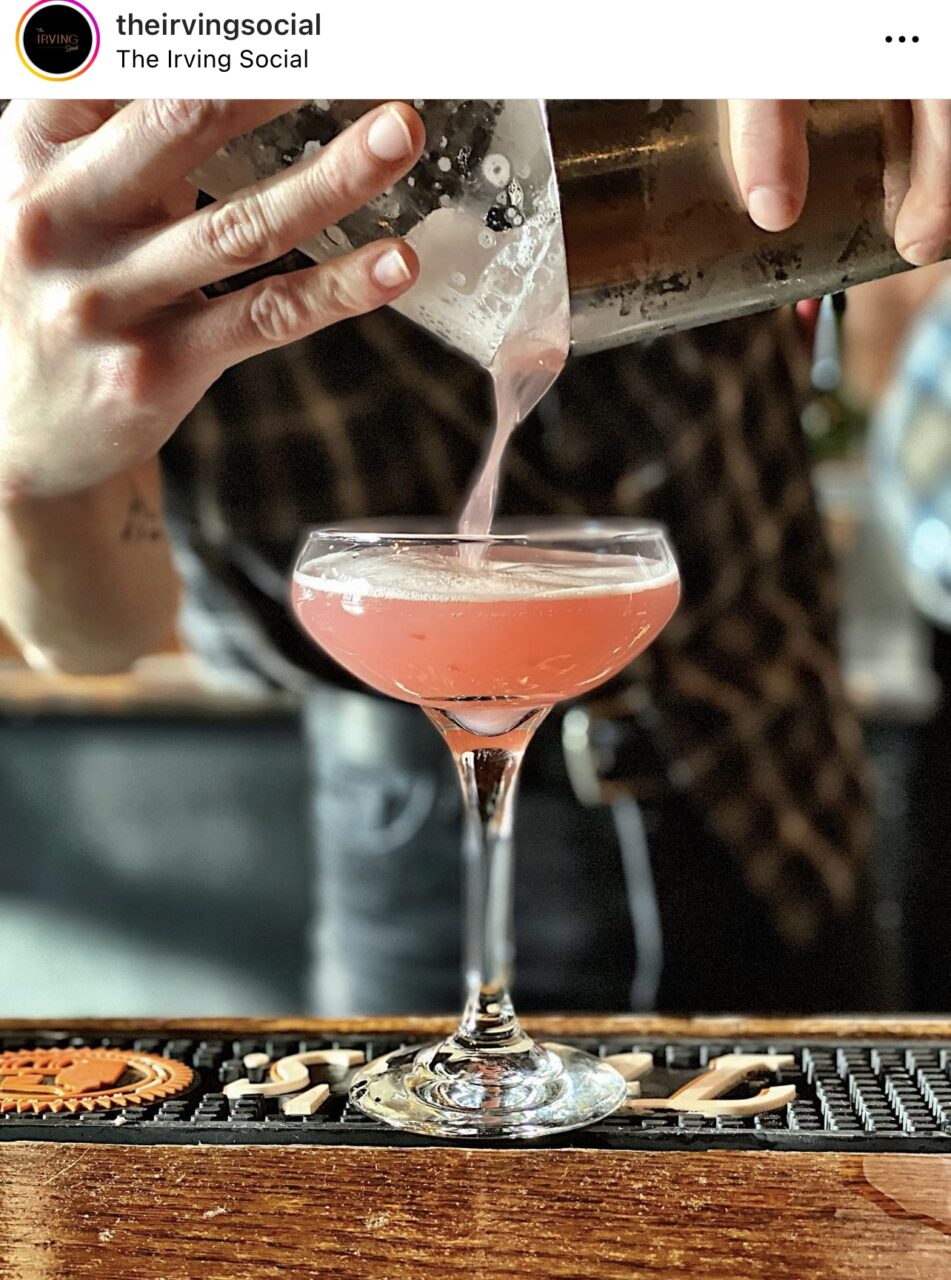 A hip cocktail lounge and dining destination in the heart of the Rahway cultural district. This vibrant scene is perfect for any occasion during this festive month! The cocktails are always insanely delicious and this holiday season they are rolling out a great selection of specialty cocktails! Check out the Christmas Special- "Maddy Lou Who" – Mezcal, DiSaronno, cinnamon rosemary syrup, Angostura, egg white, cranberry & lemon
Publick House
899 Mountain Avenue, Mountainside
Monday-Sunday hours
Brunch, Lunch & Dinner
908.233.2355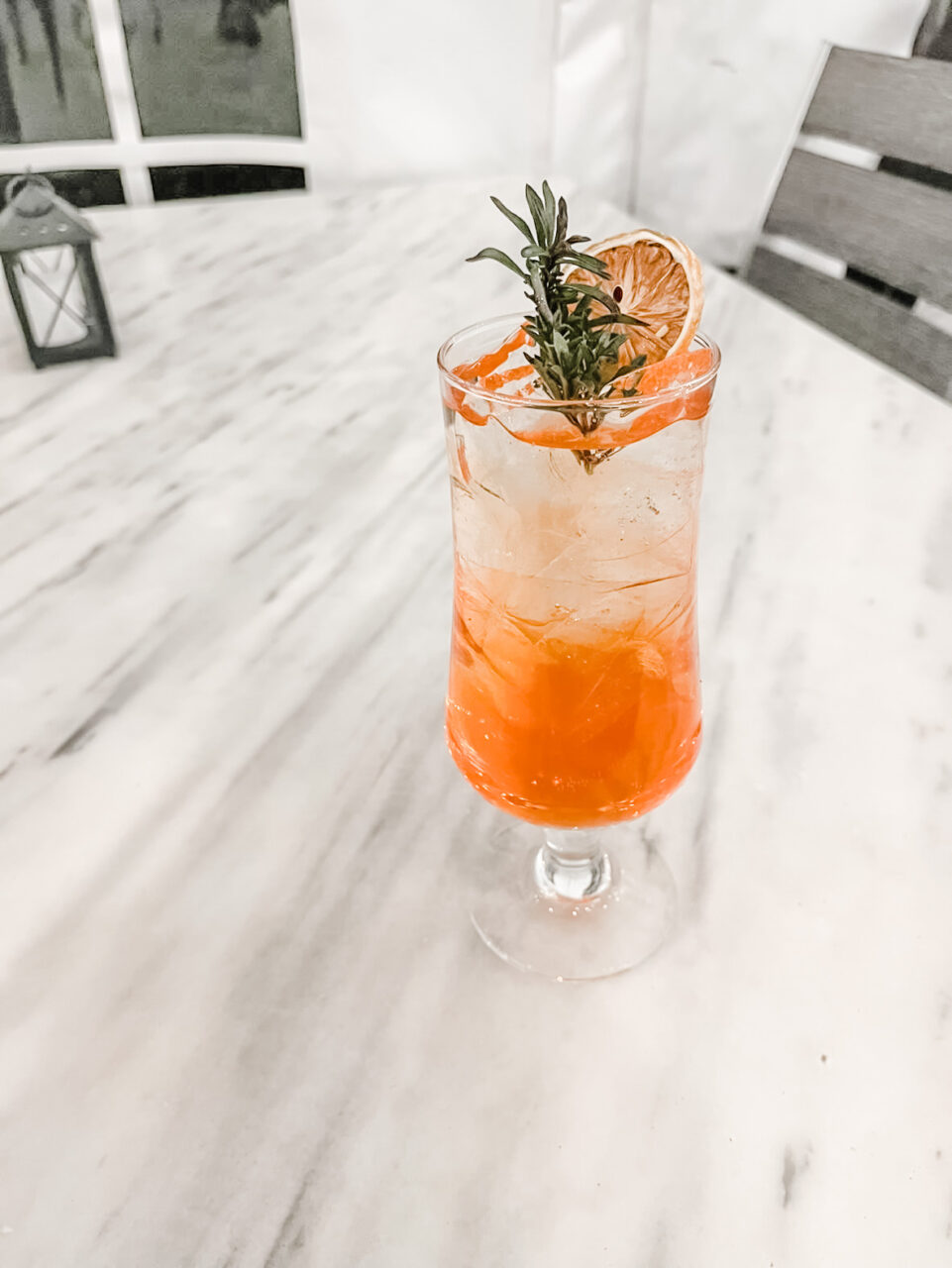 The cozy ambiance and beautiful, relaxing fireplace make this restaurant & pub a local favorite! You can be sure to find a seasonal cocktail that you will adore! The current House Cocktail list is looking phenomenal – and the Winter Spritz caught our eye! Enjoy Aperol, Pimento Allspice Dram, Nine Pin Cranberry Hard Cider & blood orange
Thirsty Turtle
1-7 South Avenue East, Cranford
Tuesday-Sunday hours
Brunch, Lunch & Dinner
908.324.4140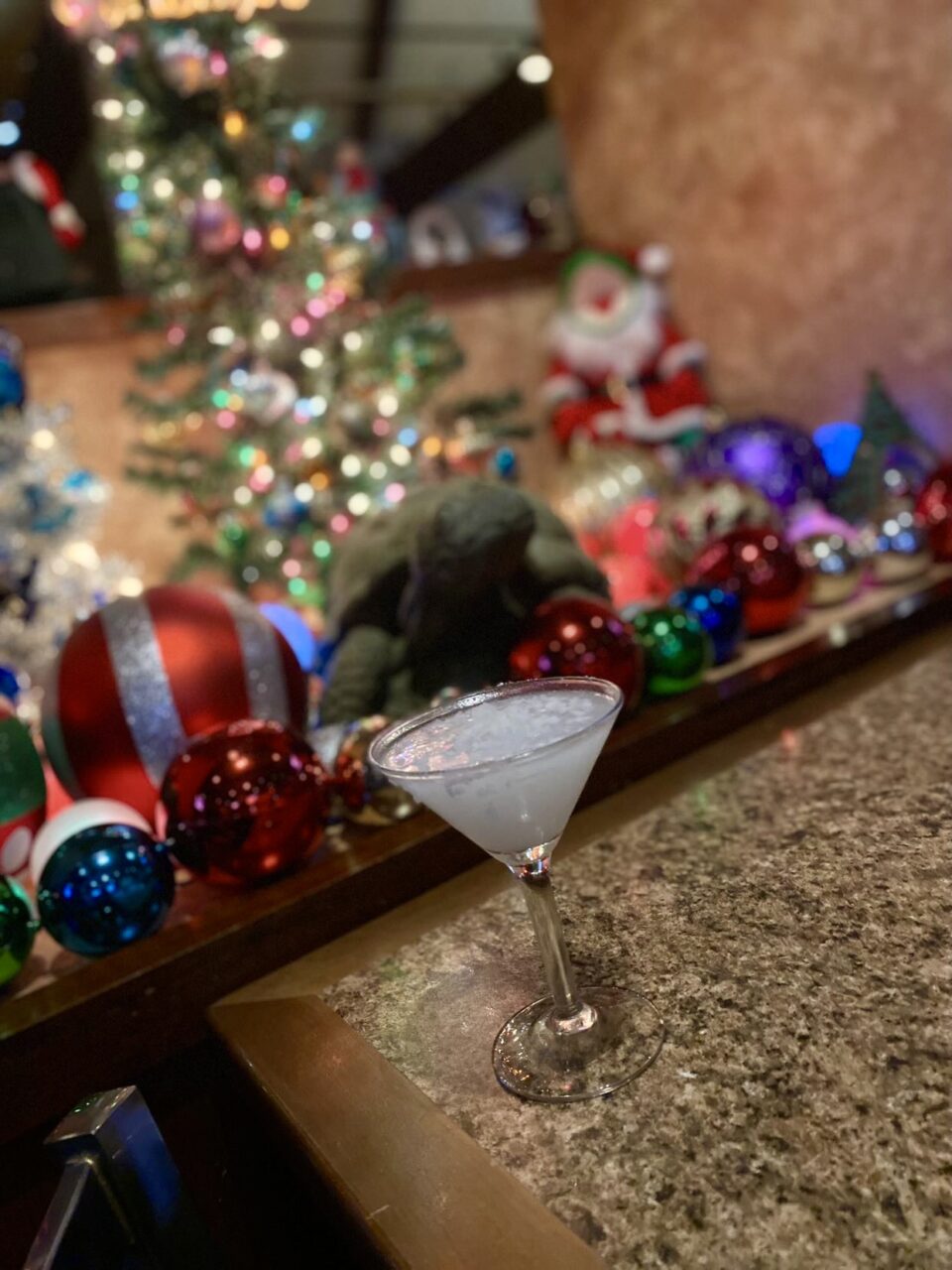 Whether you are catching a game on the big screen or meeting up with friends after a holiday event, the Thirsty Turtle is a great destination for some seasonal fun! This year we are excited about their seasonal "The Snowbank" cocktail – Malibu rum, coconut cream, coconut flakes around the rim
Vine & Oak
100 South Avenue East, Cranford
Monday-Sunday hours
Brunch, Lunch & Dinner
908.967.6058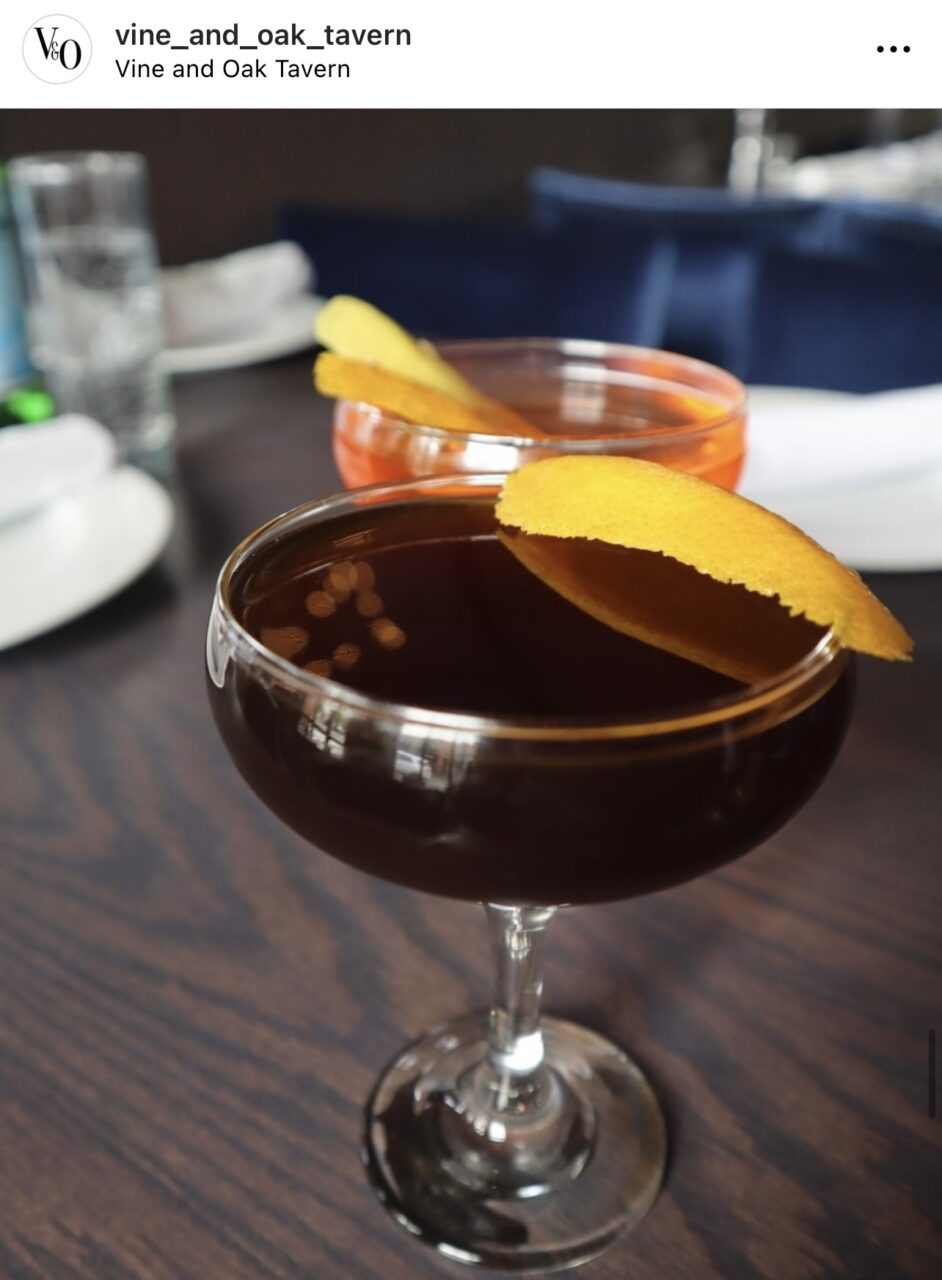 This restaurant and bar is the exclusive destination for holiday gatherings. The posh ambiance decorated in full holiday cheer makes for a festive gathering! The cocktail menu always has a seasonal selection and this month we are loving the current Manhattan with Rattlesnake Rosie's Maple Bacon Liqueur, Penelope Bourbon, black walnut bitters
If you would like to talk real estate over holiday cocktails… just reach out!