Happy 2021! I, like many people, am so happy to close the door on 2020 and move forward. I am so grateful for all of my clients, past and present, who have put their trust and faith in me to be their real estate agent, and I wanted to do something special this year to show my appreciation to some past clients and people who go above and beyond to support my real estate career. I would have loved to throw a huge party, but due to the current situation, I needed to find a creative way to show my gratitude instead.
I am so proud of how the event worked out. My assistants, Angela and Andrea, and I put together some favorite local things for this month of "love". We reached out to a few of our wonderful local businesses and spent the whole "party budget" on purchasing unique gifts to personally deliver. It was important to me that I support local businesses, especially during these difficult times. You can see some truly happy faces in the video above!
From town (and personal) obsession Perrotti's we ordered 20 "Fan Favorites" Dinner Boxes which included Bruschetta with Toast, Quart Marinara Sauce, Dozen Cheese Raviolis, Prepared Tray of Eggplant Parmigiana, Prepared Tray of Baked Ziti, Lasagna, Homemade Rice Pudding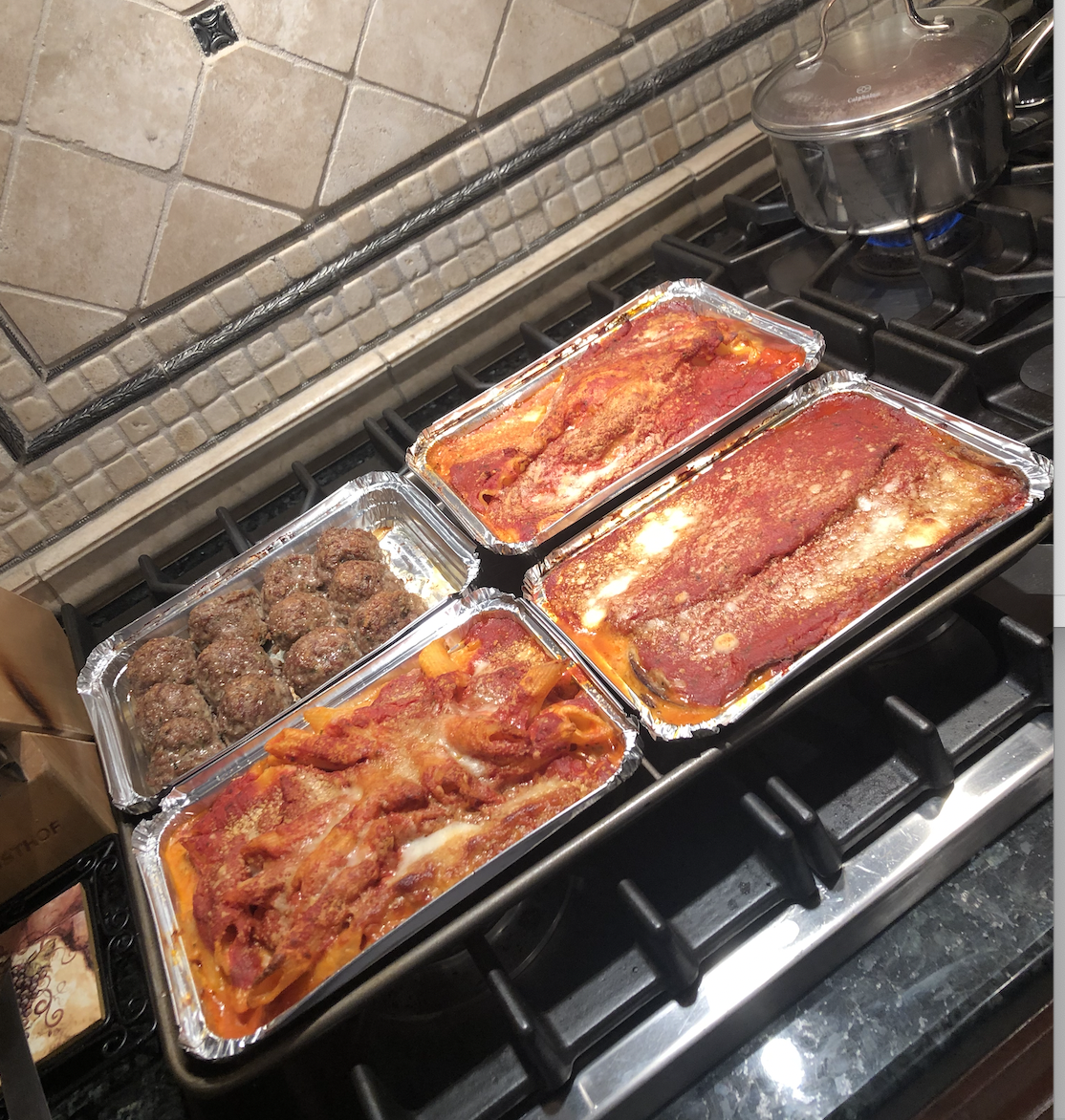 We purchased 20 stunning 7 Cupcake Bouquets from Sweet Icings by Amy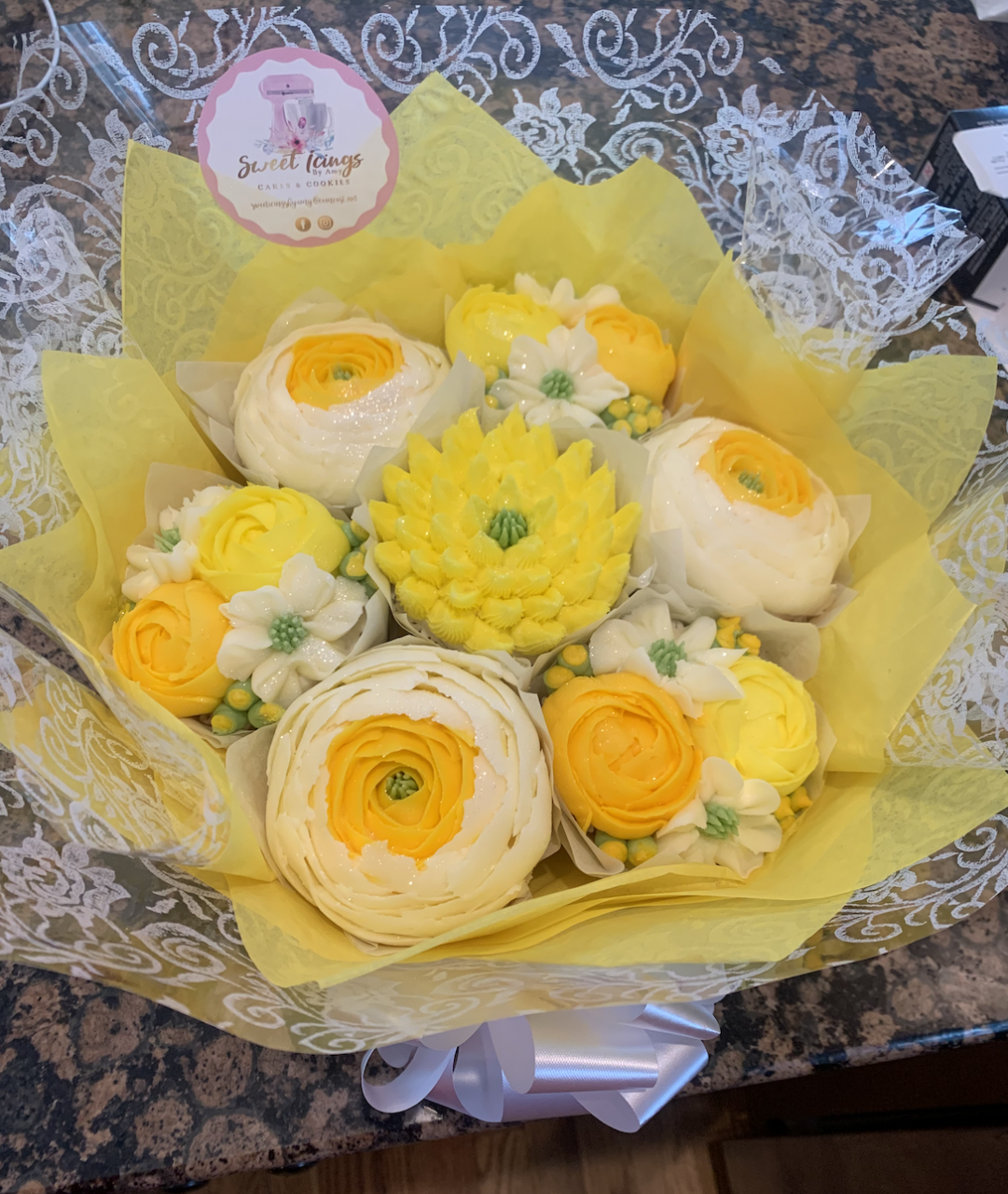 We also bought 20 Gift Certificates for a tray of Angels Wings by Rich Pierce's famous chicken wings!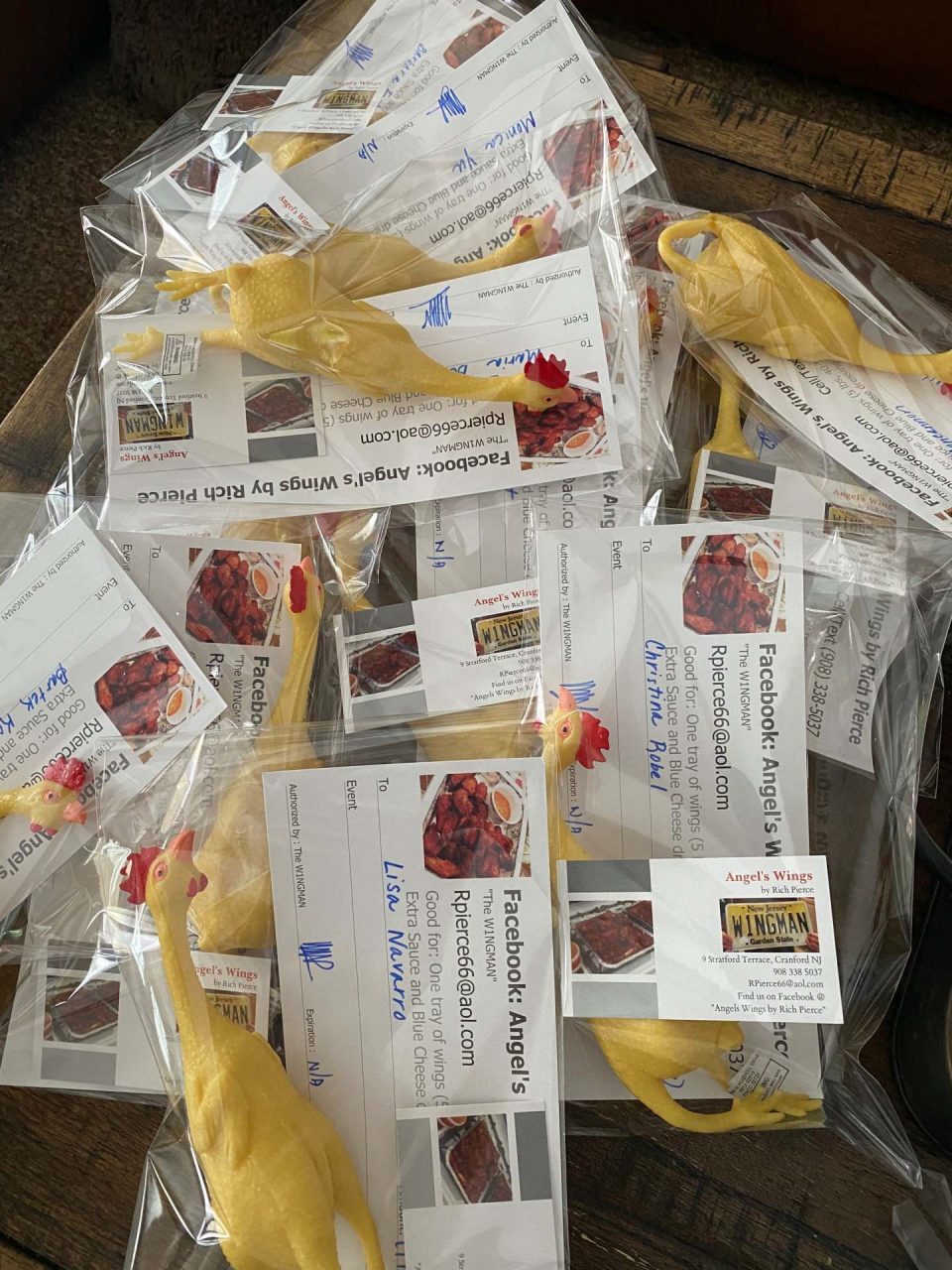 Our gift from Periwinkle's Fine Gifts Cranford was local love indeed: a Gift Set of Cranford Landmarks Tea Towel + Set of 4 Cranford Coasters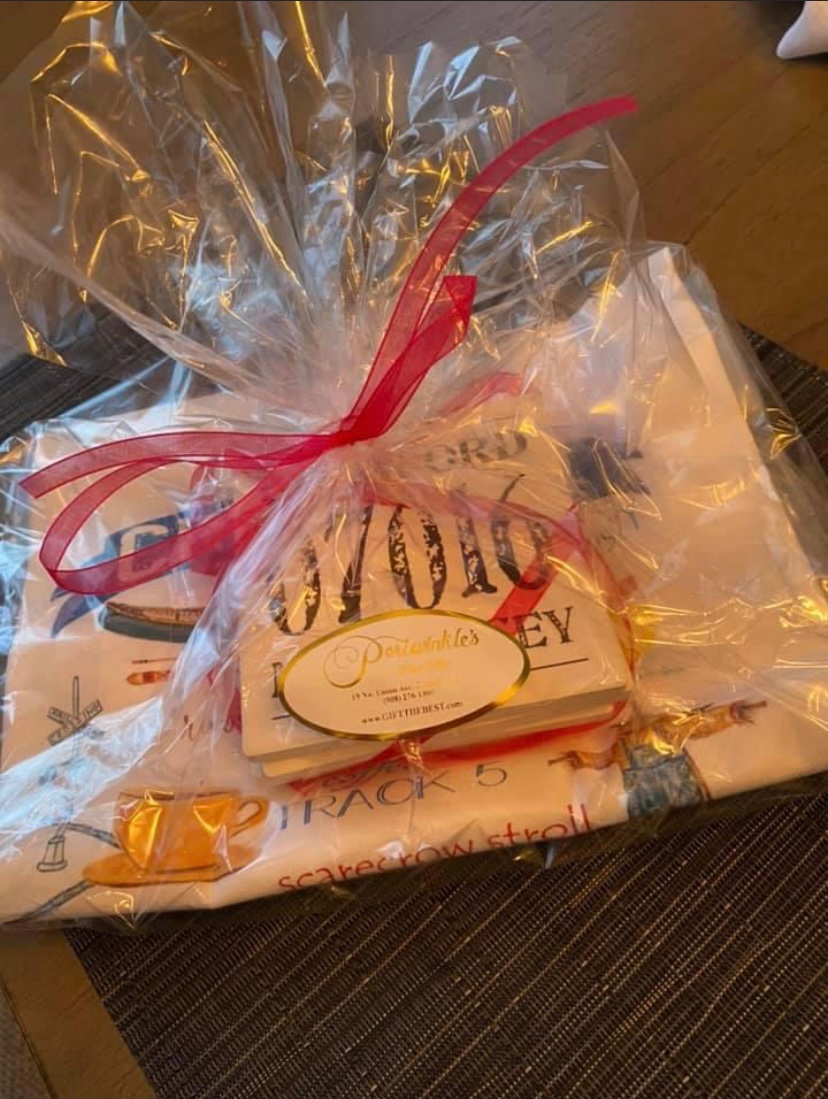 Hickory & Hill General Store Hygge Gift Set was another popular choice… Handmade soy candle, artisinal honey, and a slate cheese board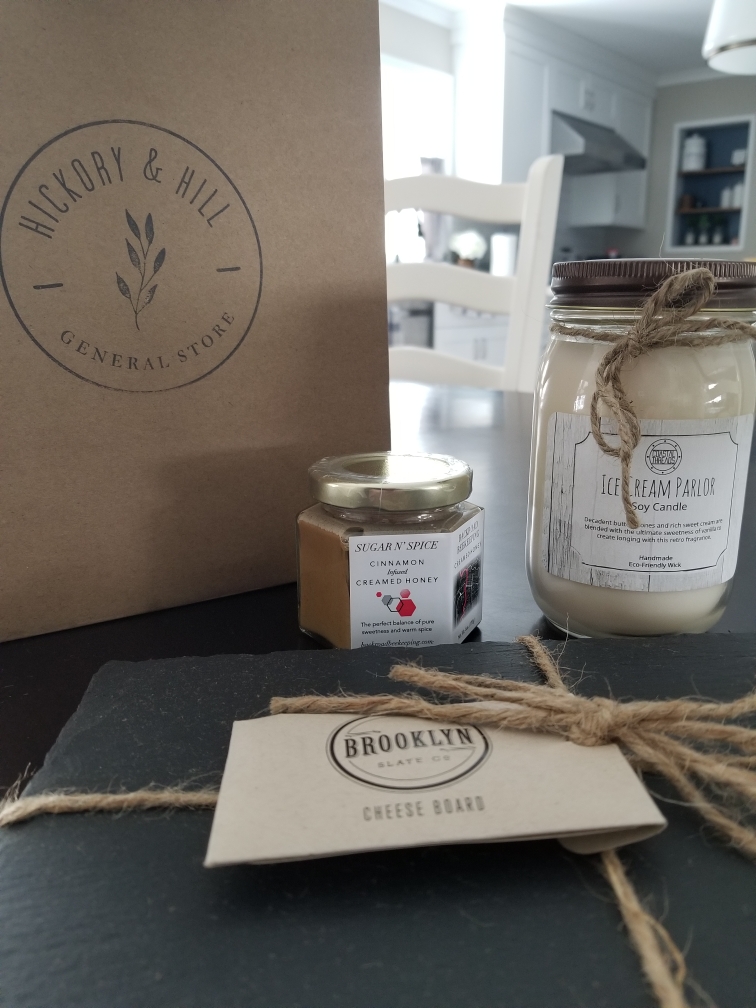 We spent about a week delivering the gifts, and the recipients loved them! And best of all, many people "paid it forward" by leaving bags of non-perishable donations for Cranford Family Care that we delivered! We made quite a few trips with donations to this worthy organization!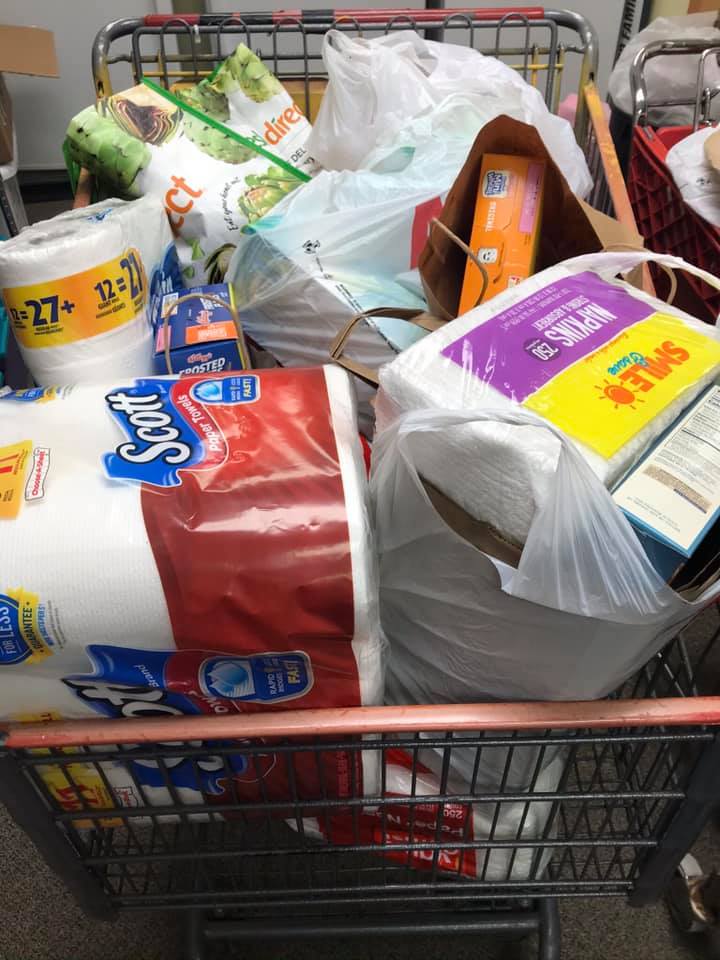 This event was a win/win for everyone, and I could not be happier with how things worked out. I was able to show appreciation to clients and supporters by supporting local businesses! And pay it forward at the same time!!
It takes a concerted effort from many dedicated professionals to deliver a smooth and enjoyable real estate transaction and I appreciate all that I work with. I'd also like to acknowledge Matthew Kiss of Guaranteed Rate Affinity for his assistance in delivering what I know was an enjoyable and special experience!