Social Distancing Birthday Celebration Ideas can be hard to come up with. Every part of a birthday celebration is meant to be SOCIAL! The party, the hugs, the presents, the cake, the family gatherings…it all involves being around the ones you love. So, what happens when you can't share the big day with the ones you love? How do you make that special birthday guy or gal feel like they still had a meaningful day? Even though it's not the usual birthday norm – I think these ideas are pretty fun! Which Quarantine-Style celebration have you experienced so far?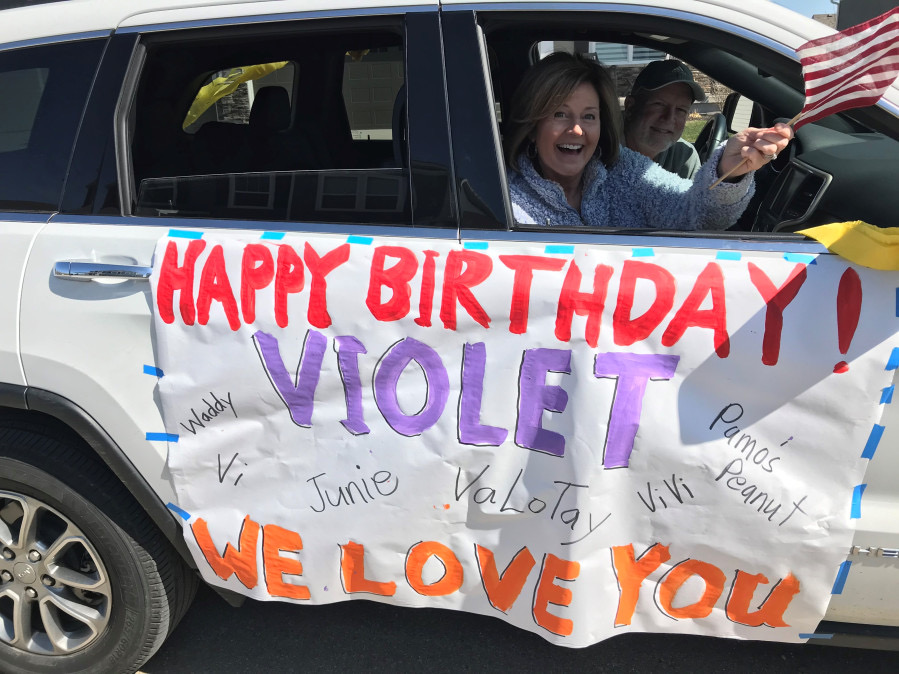 Vehicle Parade:
It's become a common occurrence around town to see a parade of cars, decorated with balloons and banners, headed to someone's house to celebrate a birthday. It's a simple way to round up friends and family members for a honking good time! As long as you stay in your car and maintian social distancing of 6ft – you can see the lovely faces of those you care about and the face of the birthday guy/gal light up!
Virtual Party:
This can get really fun, and has built-in social distancing!. Send a Paperless Post or Evite invite to a virtual party! You can have a theme party, a pub crawl, brunch, a wine tasting, a pajama party – the possibilities are endless! Decorate a special space in the house with some garland and balloons. Just get your gang together on Zoom, Houseparty or your favorite social app to connect. Don't forget to tell the "guest of honor" to login to the virtual party a little later so the group has time to assemble and sing "Happy Birthday" as a surprise!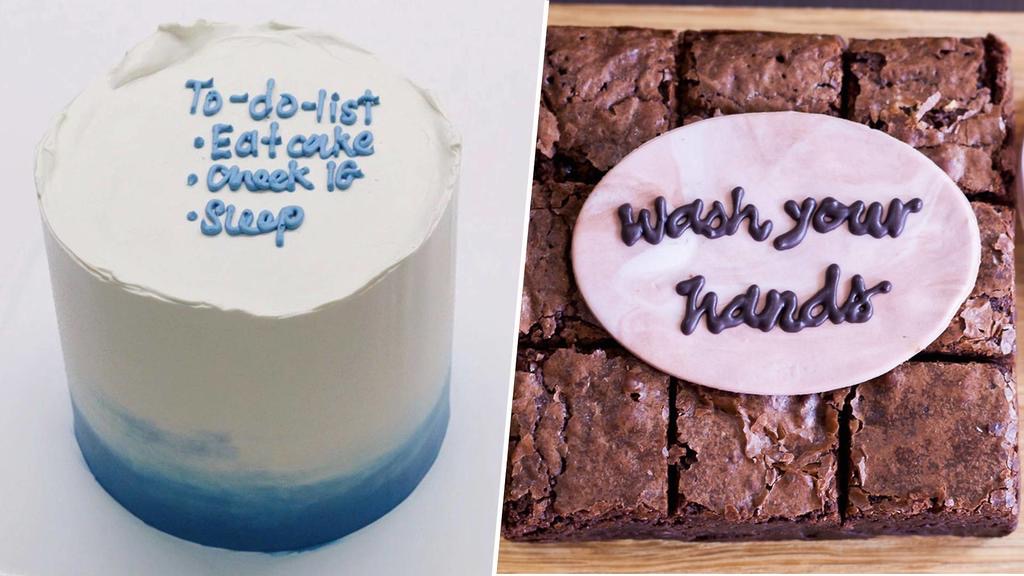 Quarantine Cake:
This is now a thing! Call your local bakery like Cake Artist Cafe in Cranford or Bovella's in Westfield or Mountainside and order a Quarantine Cake! These are meant to be humorous, small, and feed 1-2 people. Or, send out your favorite cake/dessert recipe to friends/family and have them make the recipe and you can all "share" the cake virtually! You can even send someone a birthday cake from your local bakery!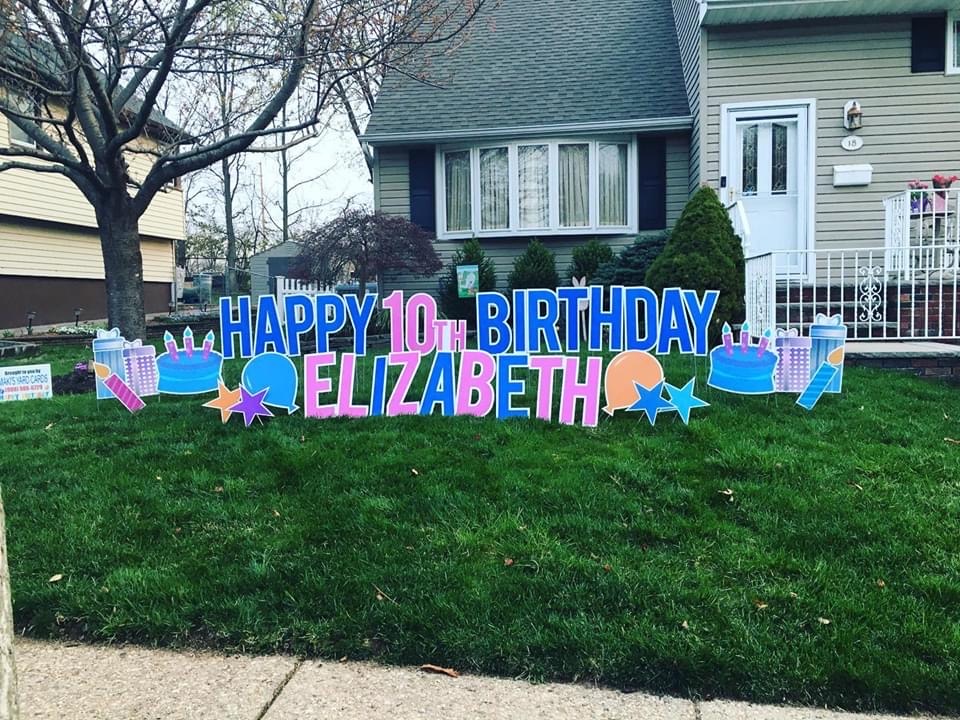 Decorate the Yard!
Lately, the best way to send a birthday celebration message is through a yard sign or balloons! Local companies like Dream Factory Balloons, Dream a Party, and Maki's Yard Cards and More can turn your front yard into its own party with special birthday signs, balloon messages, and more! In addition, you can also use your yard to send inspiring messages to your neighbors during these difficult times!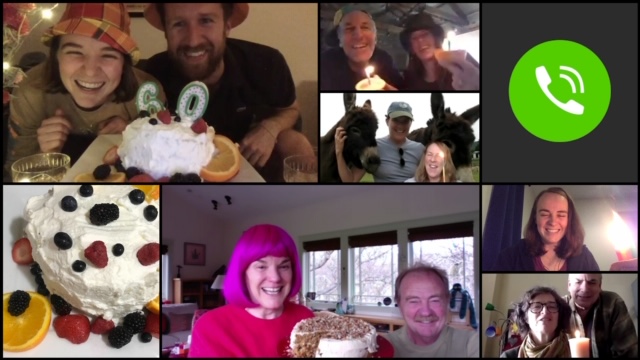 Video Tribute:
These days, our phones are filled with tons of pictures and videos. Why not compile a video tribute to the birthday guy/gal with a video filled with special memories! Websites like Tribute make it simple! Invite your friends, record wishes, and this company creates a collaborative video montage for you!
Dance Party:
Virtual parties can also be dance parties! Our favorite local gals at Mix + Mingle Events created their own House Party with your favorite songs in mind! You can plug in at https://bit.ly/MMHousePartyMixtape! Okay – and have you heard the latest craze on Instagram called "Heffington Dance Party" by choreographer Ryan Heffington. He hosts daily dance parties at his Insta-site! I hear his music mix is absolutely amazing and he even teaches you some dance moves!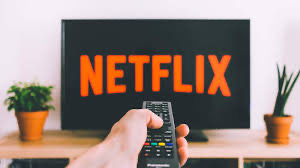 Netflix Party:
This free extension of your Google Chrome Brower is something I've been wanting to try. Supposedly you can get your gang together and collectively watch a show/movie and have the ability to simultaneously play, pause, and chat to discuss what's happening. Sounds like a great way to celebrate a birthday!
Virtual Trip:
Miss going on excursions with your buds? Why not take a virtual day trip with your friend/family member? Good Housekeeping just listed their massive list of fun "field trips" to take on the internet. Choose your destination here: https://www.goodhousekeeping.com/life/travel/a31784720/best-virtual-tours/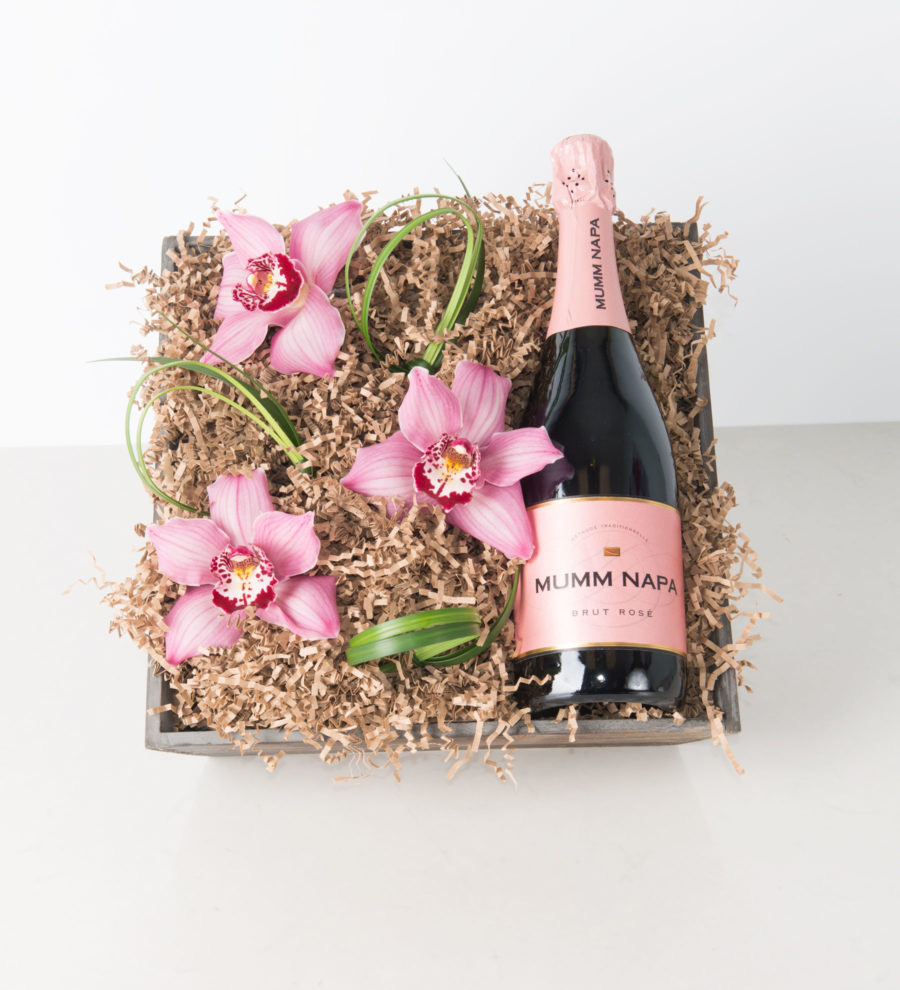 Send the Bubbly:
Wouldn't it be fun to send a bottle of champagne or their favorite wine right to their door? Local spots like NJ Wine Seller and Dittricks offer curbside and delivery and can make that special someone pretty darn happy!
Group Workout:
Invite your group to a birthday workout class! Many local gyms, yoga studios, dance studios, and fitness centers have live classes streaming daily – book one together!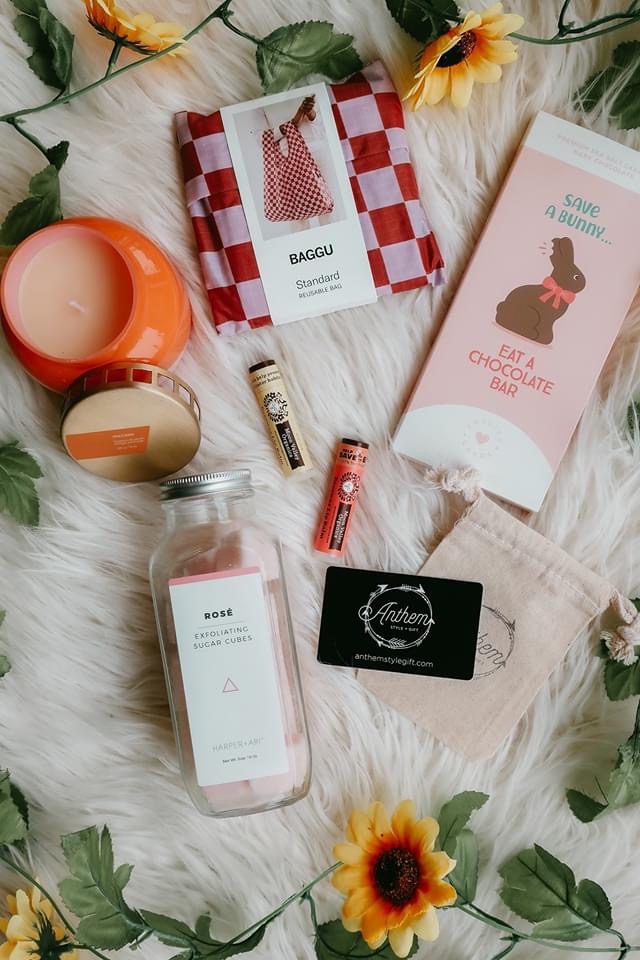 Gift Basket from Local Store:
I couldn't think of anything better than a thoughtful gift from a favorite local shop! While the doors to your favorite stores may be closed – they are relying on their customers to call or make online purchases with local delivery or curbside pickup!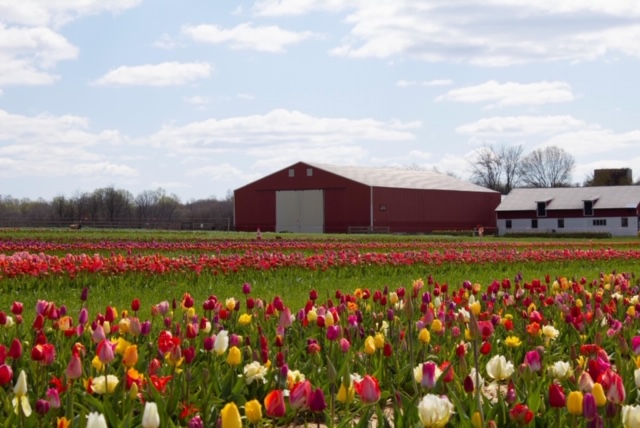 Send Flowers:
Remember Holland Ridge Farms last year with the gorgeous rows of tulips? Unfortunately you can't visit now, but you can send 20 stems for $9.99 (taxes and shipping not included) and your loved one will receive two mystery colors! Orders are quickly processed and arrive within 3 business day upon ordering! Also don't forget about your local florist – call them up and send a cheerful bouquet!
Send Them Their Favorite Dish:
Our local restaurants need our help more than ever. Send someone a birthday treat by delivering their favorite meal from their local spot! Or better yet – drop off some gift cards for them to enjoy with friends when this quarantine is all over!
Celebrate Your ½ Birthday!
Social Distancing Birthday Celebrations Ideas are great, but if nothing else – here's hoping you have a BLOWOUT HALF BIRTHDAY!!!