When purchasing a home in New Jersey, closing costs are typically between 2% and 5% of the total purchase price.
These costs can vary depending on the house's location and the buyer's & seller's circumstances. However, the buyer is responsible for paying closing costs in most cases.
Closing costs may seem like a lot of money. Still, it's important to remember that closing costs cover a variety of expenses, including loan origination fees, appraisal fees, and title insurance.
Additionally, some lenders offer programs that can help buyers with closing costs. For example, the Bank of America Help Center provides grants and assistance to eligible buyers struggling to pay closing costs.
No matter how much you end up paying in closing costs, it's important to remember that they are essential for buying a home in New Jersey.
Overview of Buyers' Closing Costs in New Jersey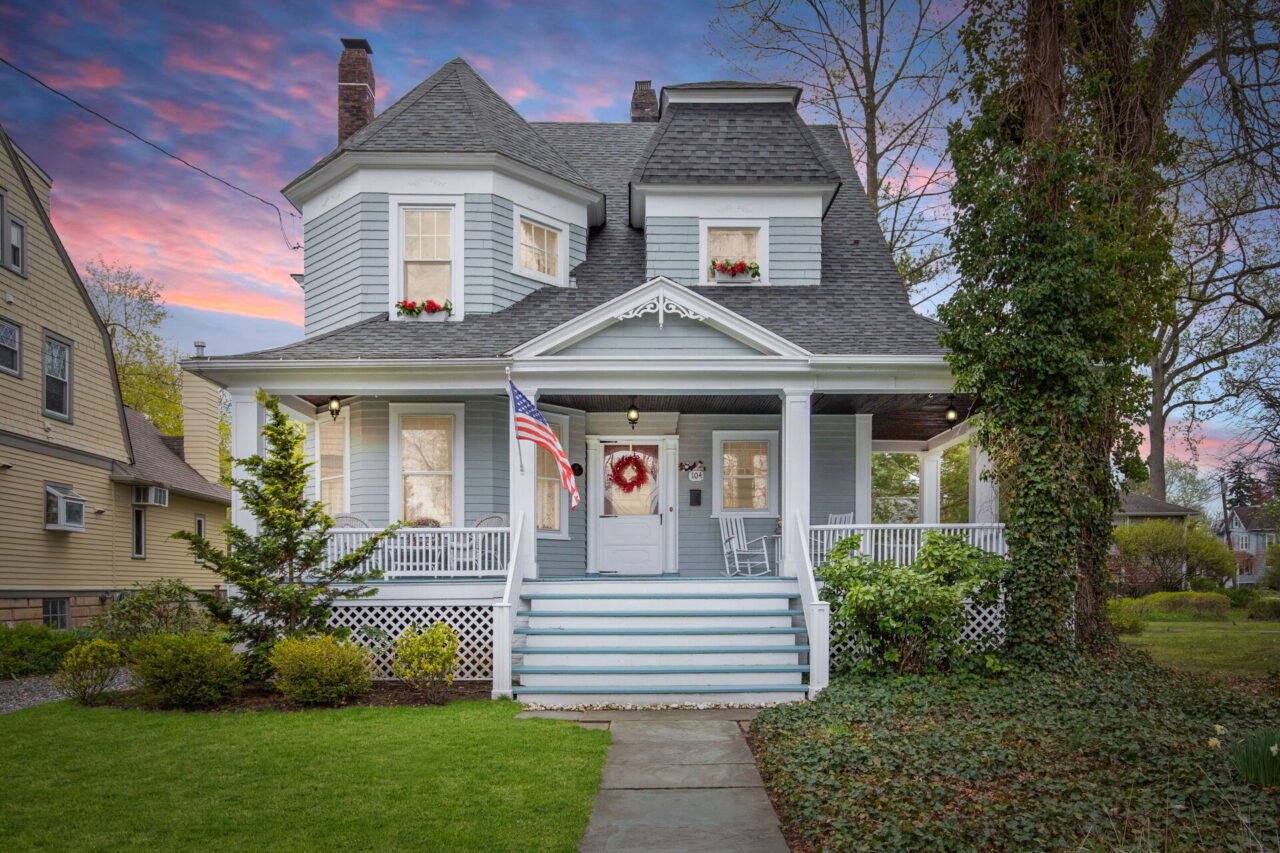 Real estate closing costs for buyers in New Jersey can vary widely based on several factors. However, the following fees can give a general estimate and provide buyers with an idea of what to expect.
Loan Origination Fees: 0.5%
The lender charges fees for processing the loan application and originating the loan. This costs about 0.5% of the amount of the loan. For example, if the loan is around $400,000, the loan origination fee will be $2,000.
Appraisal Fees: $200 to $300
An appraiser will be hired to determine the property's value. This is important to lenders to determine if the house is worth the amount a buyer wants to borrow. It costs between $200 to $300 to hire a certified appraiser.
Attorney Fees: $1000 to $3000
An attorney will be needed to handle the closing process and prepare all necessary documents. This fee is charged based on the property you want to acquire and the location. Generally, it costs between $1000 to $1500 for private properties and between $1500 to $3000 for commercial properties.
Home Inspection: $400 to $600
Most buyers require a home inspection to be performed before closing. The cost of this inspection varies depending on the size and age of the home. It costs around $400 to $600, depending on the location and size of the property.
Cases arises that we recommend a higher fee for other inspections such as oil tank sweep, sewer scope, chimney inspection, etc. This budget is likely to be between $750-$1200.
Survey Fees: $217 to $1037
A property survey will be conducted to ensure no encroachments or easements. This fee varies between $217 to $1037, depending on the plot size and the property's location.
Additionally, it's essential to consider that these costs are just estimates. Buyers should always consult with their real estate agent and loan officer to get the most accurate calculation of their specific closing costs.
With this in mind, it's always good for buyers to have a healthy reserve fund set aside to cover any unexpected costs during the transaction.
Overview of Sellers' Closing Cost in New Jersey.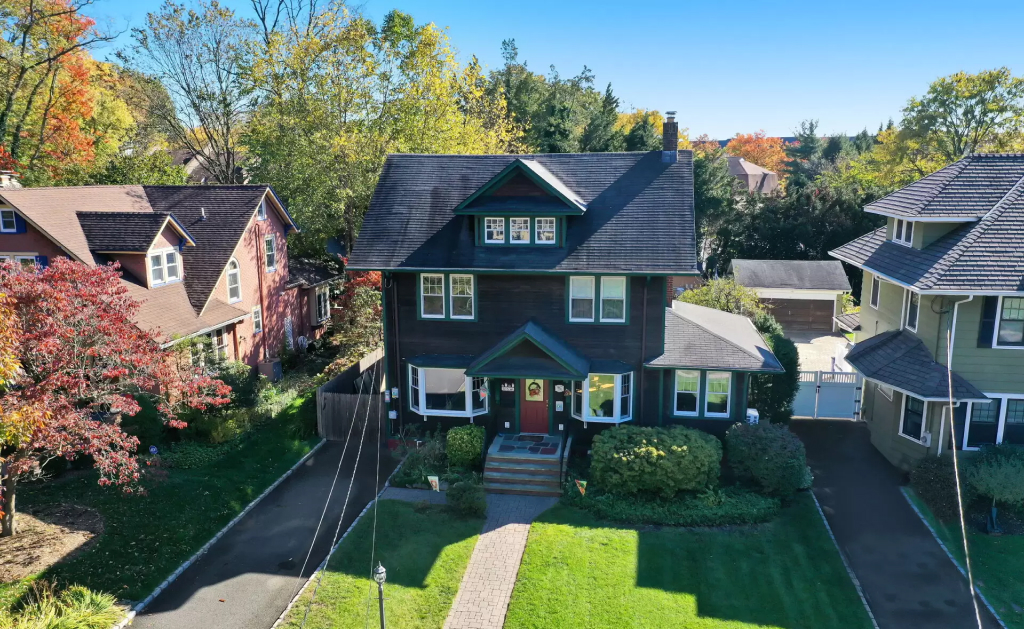 Real estate closing costs are fees charged by the lender, real estate agent, title company, and others involved in the home-buying process. These fees can add up to several thousand dollars, so it's essential to understand what you're paying for. In New Jersey, sellers typically pay for the following closing costs:
Real estate commission: 6%
This is a fee charged by the real estate agent. The amount is negotiable, but it's typically around 5%-6%, depending on the services provided.
Title insurance: varies
This insurance protects the lender and buyer from title defects on the property. It runs until the entire loan is paid off. And it depends on the kind of policy a lender or a buyer choose.
Mortgage Tax: varies
This tax is levied by New Jersey and is based on the loan amount.
Recording fees: $90
The county clerk's office charges these fees for recording the deed and mortgage. This costs $90 in New Jersey.
Transfer taxes: 1%
These are taxes levied by the state or municipality when transferring property ownership. This is a seller's fee which is around 1% of the cost of the property. However, buyers must pay 1% on every $1million home sale.
What Can You Do To Reduce Closing Costs?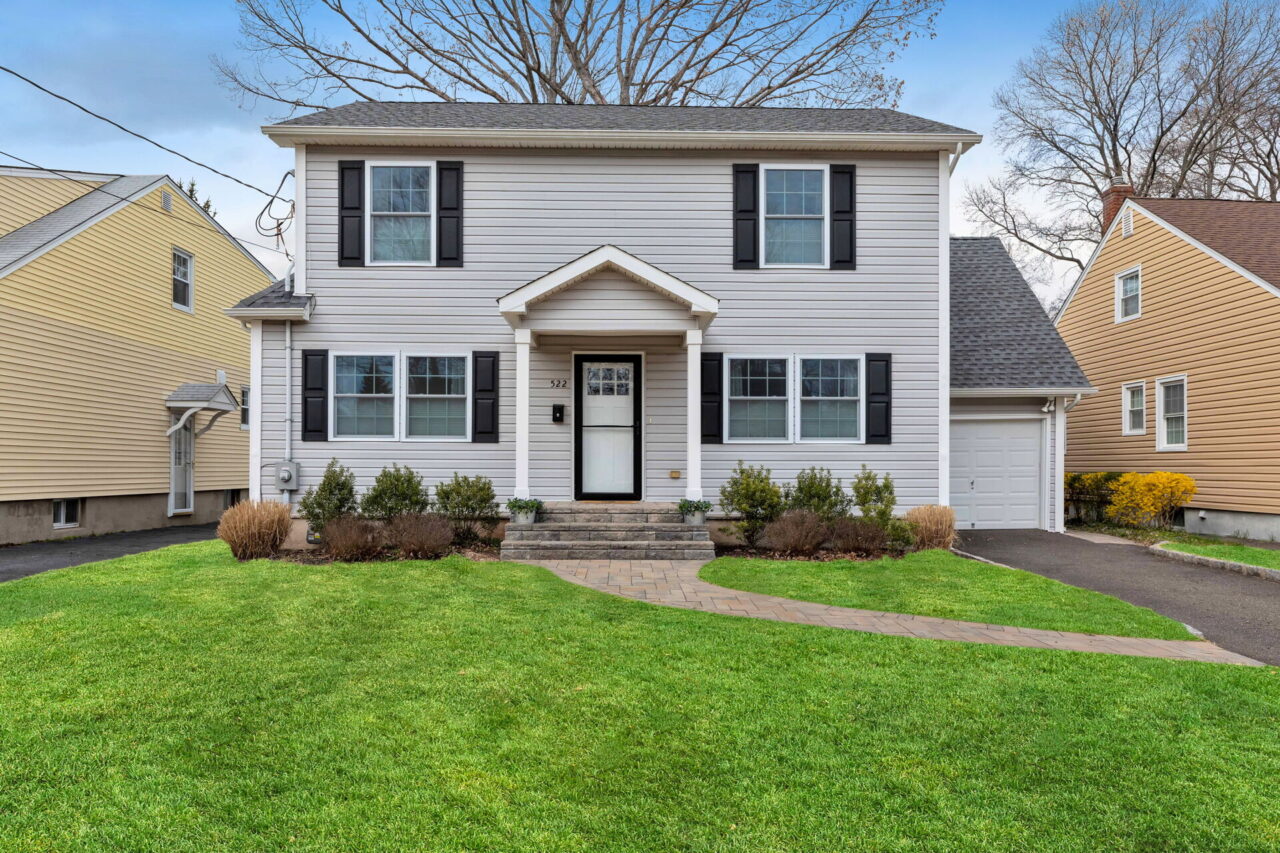 There are a few things that you can do to reduce closing costs, such as:
Asking the Seller to Pay some or all of the Closing Costs
This is one option that may be available to buyers. In some cases, sellers may be willing to negotiate on closing costs to sell their houses more quickly.
However, it is essential to keep in mind that sellers are not required to pay all closing costs, and buyers should be prepared to pay them out-of-pocket if necessary.
Take Advantage of Programs Offered by Lenders
Lenders offer many programs to help potential homeowners with the closing costs of purchasing a new house.
Some of these programs also offer down payment assistance, making it even easier to buy a new home.
Paying Cash for the Property
Paying cash for property has several advantages. You'll avoid paying some closing costs, which can add up to several thousand dollars.
In addition, paying in cash will give you negotiating power regarding the purchase price. Sellers are often more willing to accept a lower offer if they don't have to deal with financing hassles.
And finally, if you're buying a fixer-upper, paying cash will give you the flexibility to make repairs and renovations as needed without getting approval from a bank first.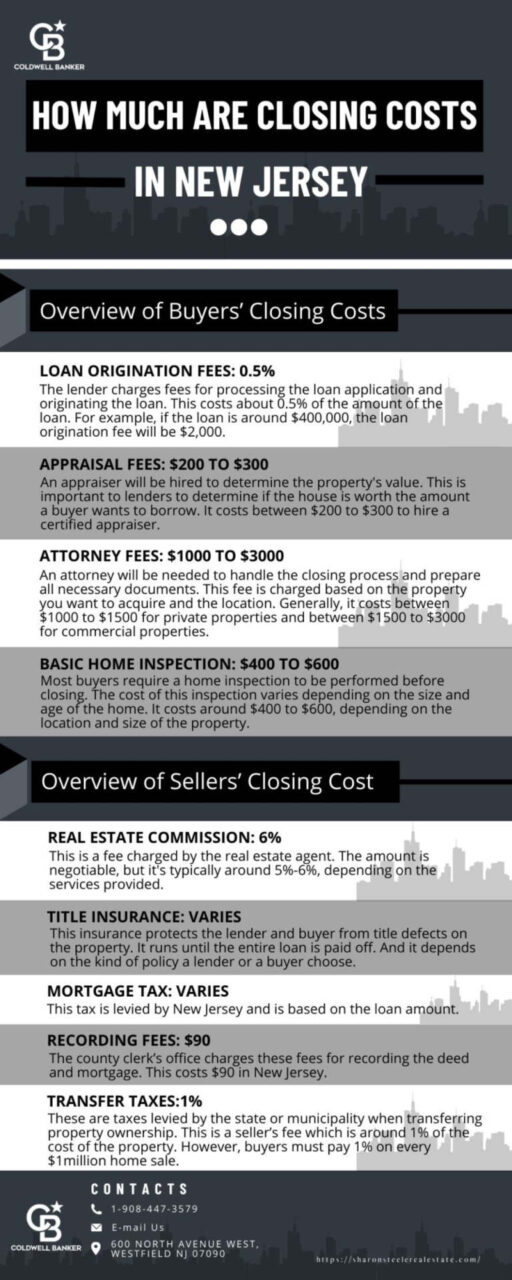 Final Thoughts
Irrespective of your status as a buyer or a seller, it is essential to be conversant about closing costs in New Jersey. I hope this article has provided you with an overview of sellers' and buyers' closing costs in New Jersey.
If you have any questions about the process, please don't hesitate to reach out to me. I'd be happy to help you navigate the home buying or selling process in New Jersey!