The Return of the Local Stationery Store Just in Time for the Holidays!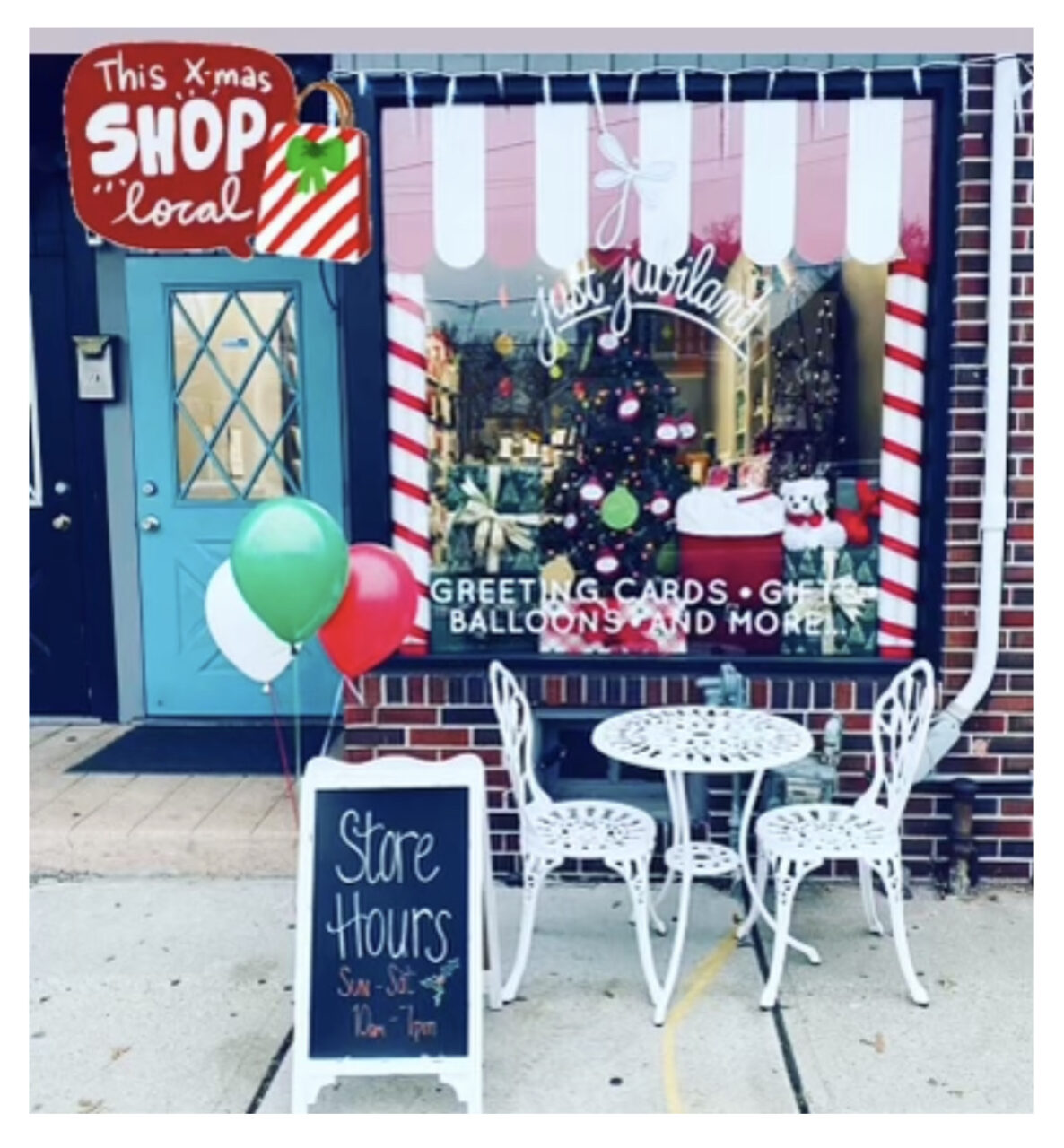 There's just something nostalgic about heading into a stationery store and browsing through the rows of cards until you find the perfect one! It's just dreamy to even walk into a paper store…the shiny wrapping paper, gift adornments, rows of beautiful cardstock, and unique gifts to add at the last minute! Finally, this type of gift shop has arrived in Roselle Park, NJ! You MUST step foot inside Just Jubilant at 19B E. Westfield Avenue in Roselle Park. It is your one-stop shopping for the perfect gift!
Owner Jennifer George has worked in the "gifting" industry for over 20 years, and she is elated to finally open her own store with hand-picked, curated items that she adores! Just Jubilant offers one-of-a-kind gifting options and puts the focus on customer service to help you find the perfect card, wrapping, and gift add-on to make any occasion special. Let's find out where Jennifer started out, how she came into the stationery business, and what Just Jubilant has to offer for the holidays and special occasions this winter!
Tell us a little bit about yourself…where you were born…where you live now…and what do you love about your neighborhood?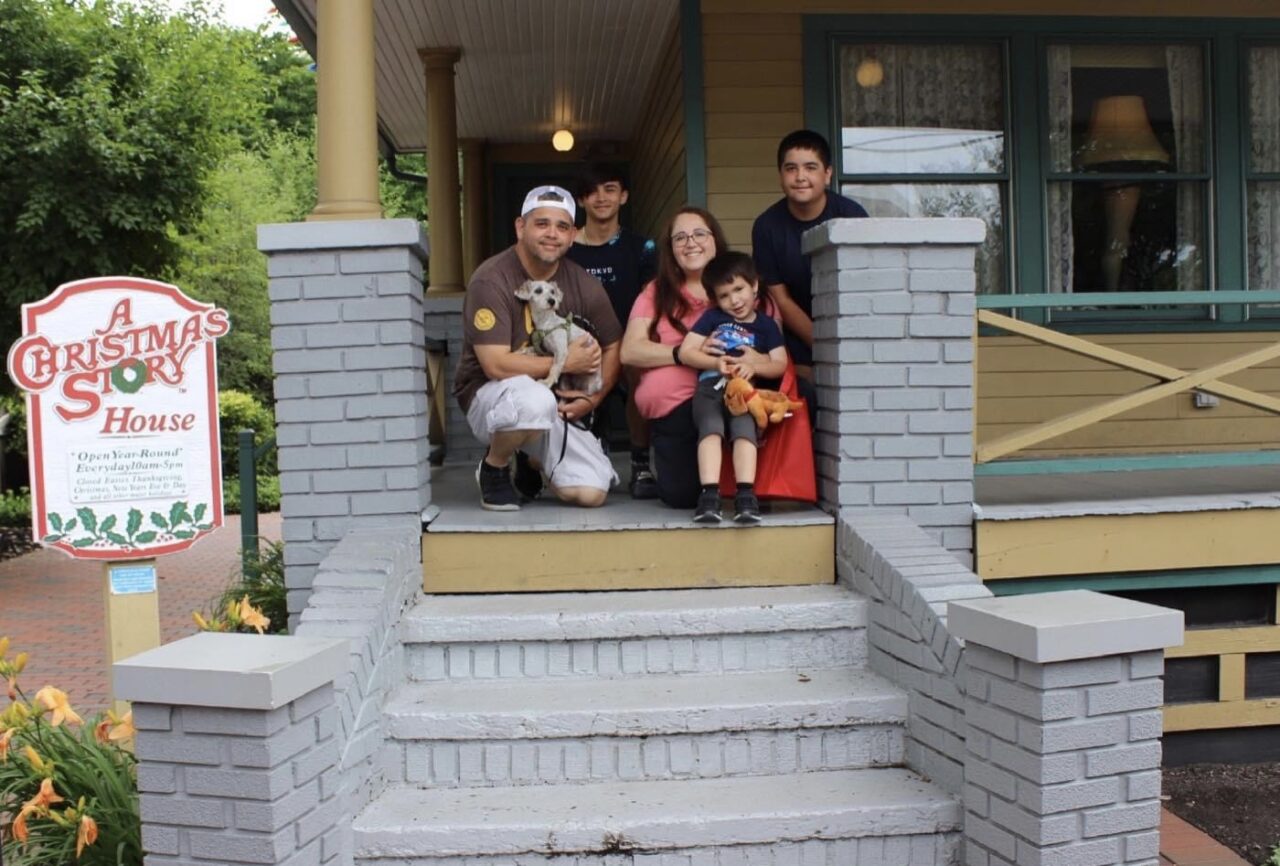 I was born in Burley, Idaho and my husband John George was born in San Diego, California. We moved to New Jersey from San Diego in 2013, because my husband accepted a job with the Smithsonian Institution National Museum of the American Indian managing the museum collection and installing and uninstalling exhibitions. We currently reside in Roselle Park, New Jersey with our three children ages 15, 13, and 4. What we love about our neighborhood is the people and getting to know our neighbors. We couldn't be happier with how welcoming everyone has been!
What events in your life led to the opening of Just Jubilant?
I have been in the retail industry for over 20 years, but more specifically in the greeting card, stationery, and gift industry for over 13 years. Previously I worked for Paper Source and managed several stores (Carlsbad, Summit, Hoboken, and Princeton), and opened stores for the company in Carlsbad, California, Las Vegas, Nevada, Chicago, Illinois, and several locations in New York City (5th Avenue, Rockefeller Center, Lexington Avenue, Madison Avenue, SoHo, and Tribeca). I had always dreamed of opening my own business and decided it was time to do this for myself.
Why Roselle Park, NJ?
We moved to the Roselle Park area about three years ago and noticed there were not many options to pick up quality greeting cards, gifts, or balloons in the area. Roselle Park is a crossroads for a lot of great communities, and we wanted to provide something different and positive. We also wanted to be part of transitioning the vacant storefronts downtown to something that the town will hopefully be proud to have.
Challenges as a small business owner
The biggest struggle of being a small business owner is getting the word out there that you exist and are here to serve the people in the community and surrounding communities. With the current pandemic, it has been hard to advertise. Many communal spaces and areas were not accepting flyers, so we realized that social media is a must and that you need to be active in local forums and post on a consistent basis.
How do you choose your stationery cards for Just Jubilant?
We choose our card vendors based on quality and, honestly, if the content makes us laugh or smile! After being in the industry for many years, I have a good relationship with a variety of small business vendors. Some of the cards are created in-house, some by local vendors in the surrounding area, some from Canada, England, and Sweden. A lot of the card vendors we carry tend to be women and/or minority-owned businesses.
Just Jubilant is a one-stop shopping for gifts!
We have a wide variety of cards, gifts, seasonal items, wrap, candy, and balloons for all occasions. Just Jubilant offers wrapping, gift basket services, and balloon inflation services. The shop also carries tea, coffee, candles, health and beauty products, journals, kitchen items, kids' gifts, stickers, and key chains.
Jennifer's favorite items this holiday season
Some of my favorite seasonal items that we have for the holiday season are the Mommy and Me matching apron sets, ornaments, and Santa pants gift bag. As for everyday gift items, I love the leather journals, fun kitchen items (wooden spoons, kitchen sponges, finishing salts), and seasonal décor. I love having little decorative dishes for food that can be used all year to create lasting memories.
Just Jubilant's children's collection
I love our selection of plates for kids. We have the Mr. and Ms. Foodface plates, Dinner DJ plate, and the dino and space plate with coordinating sporks to try and get the little ones to eat their meals. Also, the Grandpa Becks games, puzzles, and Goat Yoga stacking games are fun for a family game night.
What about for pet lovers?
We carry a fun selection of dog bowls, mats, and toys from Haute Diggity Dog. The selection includes Chewy Vuitton, Starbarks, White Paw, Dog Perignon, and Pugg. We also carry some collapsible dog bowls and Metro Park dog poppy sacks. We also have coffee mugs and accessories for the dog and cat lover.
And that unique gift for someone who has everything?
We all have those people in our lives, so we purposely try to carry items that you won't find everywhere. Many of our customers say, "This is great, I've never seen this before!". That is intentional and something we strive to provide.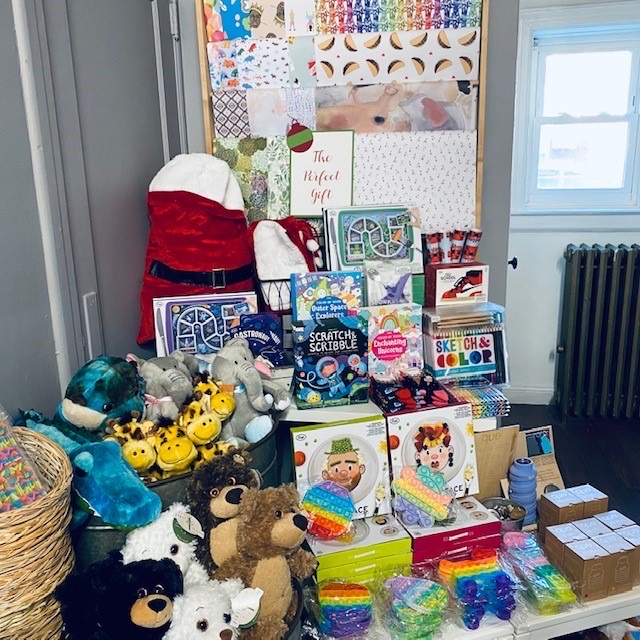 What would you give as a holiday hostess gift?
I am a paper person, so I love to give journals or cute paper napkins. I also think that you can't go wrong with a fun kitchen item such as the mix tape sponges or a cute tea towel. Anything can be paired with some candy or the flavored popcorns that we carry. Just Jubilant also offers wrapping and gift baskets, so your gift is ready when you walk out the door.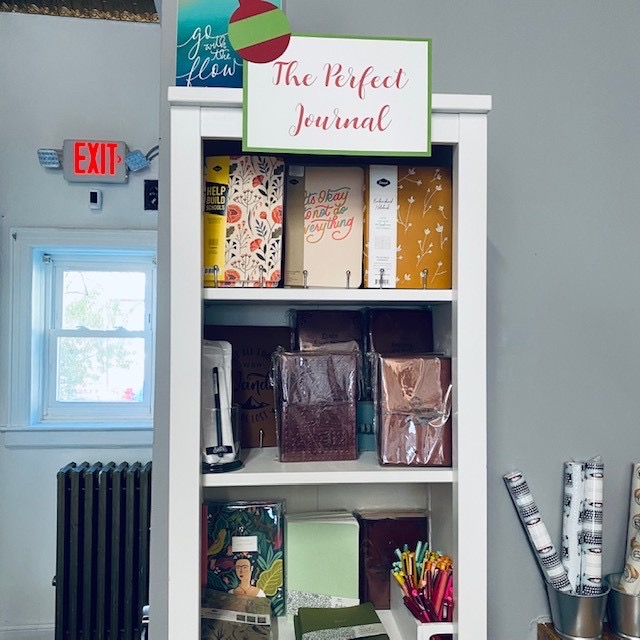 What else does Just Jubilant carry that no one would guess you had?
We carry Dr. Squatch soaps, shampoo, deodorant and beard oil, Kitsch products, La Riqueza beauty products, and Nizhoni soaps. Many customers are surprised that we inflate balloons and have a large variety of candy and popcorns.
It's all about the customer service!
We try to make a genuine connection with everyone that walks through the front door. Part of being successful in any business is how you interact with your customers and really listening to them and being able to offer suggestions to them based on what they need. Product knowledge is also critical, quality of goods, and honesty. We are here to brighten your day and make your shopping experience pleasant. Customer service is what sets us apart!
What does the future hold for Just Jubilant?
Now that we are seeing growth and development in Roselle Park, we hope that we are here for a long time. I would love to see and be part of a thriving downtown. I love meeting my neighbors in Roselle Park and surrounding communities such as Cranford, Westfield, Garwood, Clark… and MORE.
Just Jubilant
19B E. Westfield Avenue
Roselle Park, NJ 07204
908.445.4227
Monday 10:00am – 7:00pm
Tuesday 10:00am – 7:00pm
Wednesday 10:00am – 7:00pm
Thursday 10:00am – 7:00pm
Friday 10:00am – 7:00pm
Saturday 10:00am – 7:00pm
Sunday 10:00am – 7:00pm