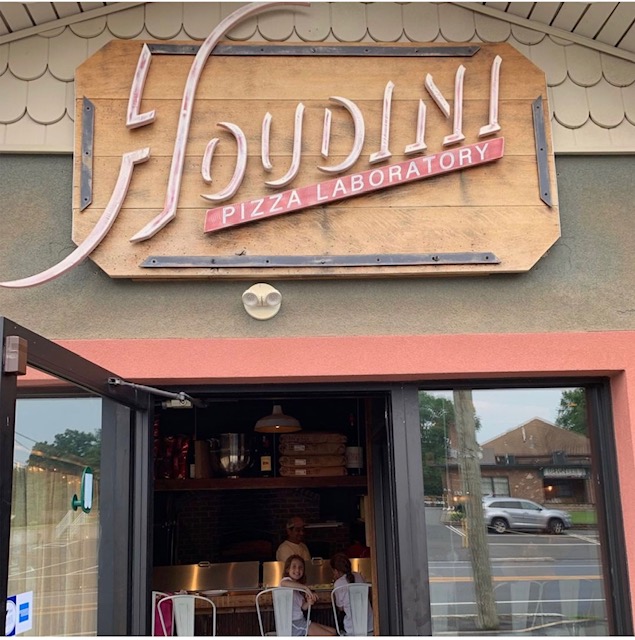 Houdini Pizza Laboratory: A Neighborhood Pizzeria in Fanwood NJ
Houdini Pizza Laboratory at 25 South Avenue in Fanwood NJ got its start a few years ago in Queens, N.Y. (Harry Houdini's final resting place). The pizzeria grew in popularity and, in 2017, Max Bartoli and Joe Mortarulo (owner of Darby Road in Scotch Plains) opened a new location in Fanwood. My Coldwell Banker Realty office in Westfield recently partnered with this pizza shop and Darby Road to provide welcome baskets to new homeowners in the area.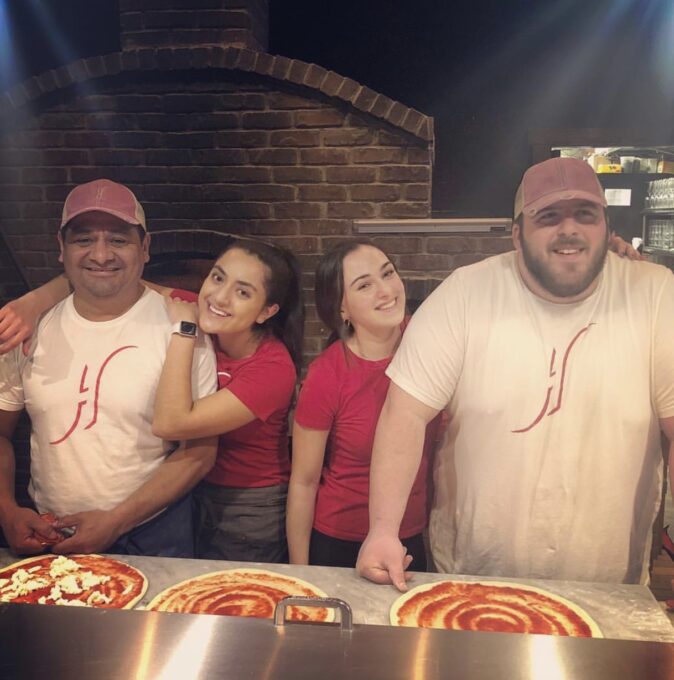 During National Pizza Month, New Jersey declared itself the "Pizza Capital of the World". The Union Daily Voice named Houdini Pizza Laboratory one of the "Top 10 Popular Pizzerias in Union County". Naturally I felt compelled to go there for an early dinner!
Tucked In, Cozy Ambiance
It's hard to find a snug pizzeria these days. I entered Houdini Pizza Laboratory, and instantly noted the cheery back patio with café lights. I am certain it will be packed with happy customers when weather turns warmer. The inside of the pizzeria very inviting. I appreciated the dimmer lights and the warm glow of the hearth. The bar is situated around the pizza oven, adding to the rustic feel to the interior.
This is a place you can tuck in and spend some time enjoy the company of friends and family. Additionally, you can catch the latest games on their two LED screens! My favorite feature of this restaurant is the bar that wraps around the pizza oven. For instance, you can come in and take a seat at the counter, watch your pizza being made, and chat with the staff or simply catch up on some work!
Houdini Pizza Laboratory Specials
What jumped out at me initially was the special on the board. I ordered the homemade Black Truffle Burrata with focaccia on the side and the Caesar Salad. I have ogled both on their Instagram! The burrata was warm, salty, and delicious. My salad was truly unique – with homemade
Caesar dressing, oven roasted pumpkin seeds, and olive oil! Other choices for appetizers that seemed irresistible were the array of fresh salads, meatballs, and the Cheese Lab platter.
A "Passion for Pizza" (and it can be gluten-free!)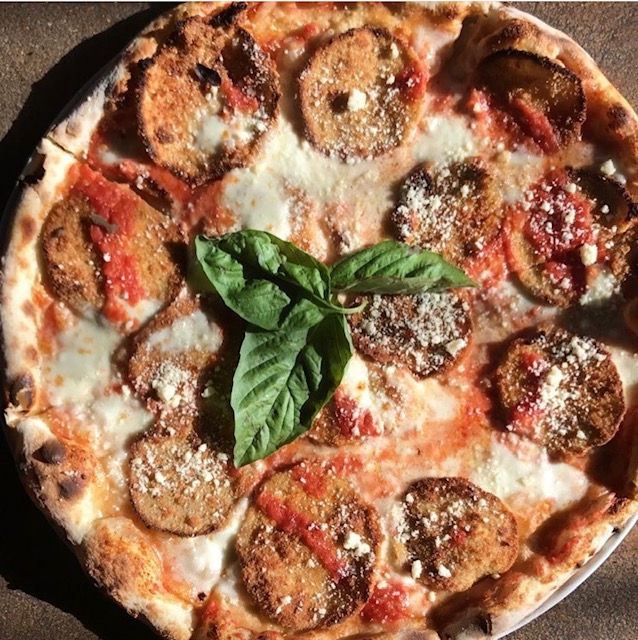 When I'm at a new restaurant, I often ask the staff for their recommendations. What are THEIR favorite items on the menu?! At the server's recommendation I ordered their signature Margherita Pizza and the NDUJA pizza with handmade spicy nduja sausage, shaved cappuccio cabbage, mozzarella, and tomato sauce. I adored everything about the pizza, especially the crust. It was just perfection! The warm, bubbled, wood-fired yumminess was the perfect canvas for all the fresh toppings!
Other fan favorites are the Houdini Green (zucchini, eggplant, shallots, savoy cabbage, goat cheese, mozzarella, tomato sauce) and the Stinky Feet (rum aged gorgonzola, spanish onion, raisins, mozzarella). The topping list is extensive and ranges from capers, truffle honey, anchovies, and fresh cheeses and cured meats!
Houdini Pizza Lab believes that "there is no time limit on being exceptional". Their 96-hour fermentation process exemplifies their commitment to be extraordinary. In addition, ANY pizza can be made GLUTEN FREE!
And that's not all – handmade pasta, too!
Above all, Houdini Pizza Laboratory believes in "artisan, hand-crafted pasta with old world values and techniques". You can choose the type of pasta you would enjoy and pair it with a sauce of your choice! Customers have been raving about the chef's Spaghetti Carbonara, Gnocchi Gorgonzola, and Truffle Ravioli. Yum!

Houdini Pizza Laboratory Pizza Parties!
I'd say this would be the perfect location for hosting a special event! If you would like information for having a party at this cozy and trendy pizzeria – call 908-288-7118 or email info@houdinipizzalab.net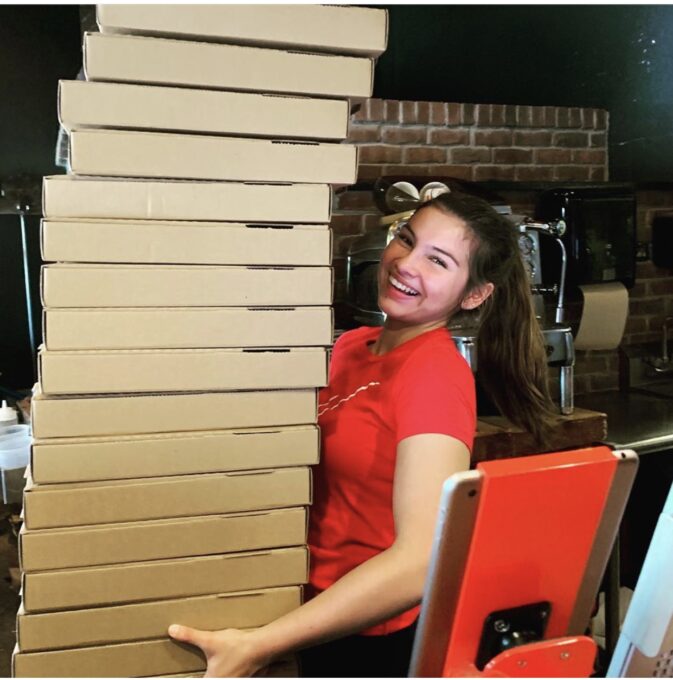 Houdini Pizza Laboratory right to your home!
Houdini Pizza Laboratory can deliver their delicious wood-fired pizza right to your door! Order all your favorites by clicking "order online"
at https://www.houdinipizzalab.net/
Current hours of operation are: Monday: 4pm-9pm

Tuesday: Saturday 11:00am-10:00pm
Sunday 12:00-9:00pm