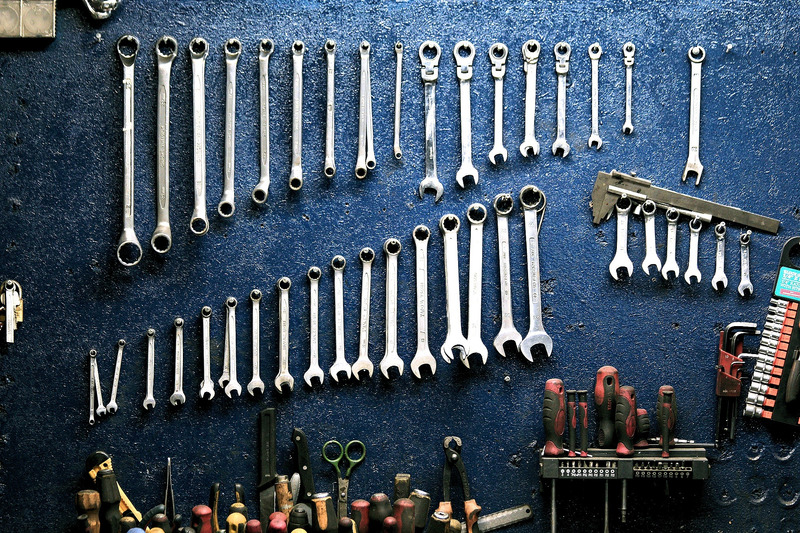 Before we talk about how to organize your garage, the time has come for us to talk about the amount of stuff we all have in our garages. (Raises hand in shame.)
According to a U.S. Department of Energy study, 25% of Americans with 2-car garages don't park in them at all. And a third of us can only park one car, largely due to clutter.
As the garage becomes our dumping ground, and we get used to parking outdoors, it can be easy to ignore the growing piles (and piles… and piles…) of belongings that take up this once-useful space.
Organize your garage in eight steps
So here's the solution that I've been reading about: Dedicate one entire weekend to organizing your garage. In two days, you can not only get rid of all the excess stuff you have stored in there, you can also begin (or finish, depending on your existing shelving or storage solutions) to reorganize it in an intuitive, easy-to-maintain manner.
Let's dive in!
Step one: Organize the removals
If you can guesstimate how much you'll have to throw away as you organize your garage, consider bringing in a dumpster or calling to request a bulk waste pickup from your trash service. Once you begin the process of organizing, it can be a real pain to be stuck with piles upon piles of stuff you'd like to toss out.
Step two: Empty the garage
Okay, let's get started in earnest. Remember how Marie Kondo recommends removing every piece of clothing and putting it into a big pile? We'll do the same thing as we organize the garage, except we can acknowledge that it will take up a large part of your lawn and most things can't be stacked.
Work to remove everything (and I mean everything) from the garage, including anything you have in the rafters.
NOTE: Because you likely won't complete the entire garage organizing process in one day, I recommend using your backyard, not your front yard, for this task. Be sure to bring in your expensive tools or equipment overnight.
Step three: Organize into three piles
Go through each item and decide if you will keep, toss or donate them. You can use color-coded or labeled tarps if you're worried about damaging your lawn.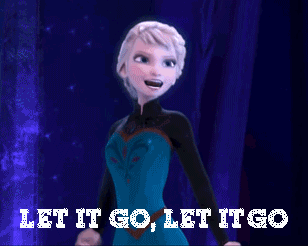 Remember, getting rid of things that you don't or won't use is a huge part of the organization process. So whether it's an outgrown kids' bike, a backup set of socket wrenches or a tent with holes you meant to patch, it's okay (and healthy) to think like Elsa and LET IT GO.
Step four: Organize your "keep" pile
Once you know what you're keeping, start segmenting it into smaller piles, either by use or season. Ideas include:
Tools

Holiday decor and lights

Sports and hobby equipment

Bikes

Shoes (if you don't have a mudroom where they're stored)

Rarely used items that can go in the rafters or on ceiling hooks

Auto equipment

Lawn and yard equipment
Step five: Sweep and power wash the garage
While you have the chance, clean off the garage floors by sweeping them and then power-washing them. (You can also hose it down with your usual garden hose if you don't have a power washer.)
Try not to look to closely at the dingey gray run-off, okay?
Step six: Play garage tetris
Now's the time to look at the space you have and the items you have. Start drafting a floor plan, keeping in mind the storage or shelves you already have in place, and what you feel comfortable purchasing. Don't forget to measure the exact size of storage solutions you'll need to buy!
Remember, the ultimate goal is to have almost nothing on the ground (except bulky items like your lawn mower). When everything has a place to be stored or to hang, your garage is much more likely to stay clean for the long-term.
Step seven: Head to a storage store
Take that list of measurements to a big-box store, so you can buy the storage solutions you need to complete your garage overhaul. Keep in mind that you can never have too many of those large tubs and that they stack into one another when they're empty. Buy a few extra so that as you accumulate new items, they have a place to go.
Step eight
:
Start stacking, hanging and storing
Order the pizza in advance, you're going to deserve it after you complete this step. Get to work putting everything into its rightful new place. Start with the large hanging items in the rafters or ceiling, then work on the smaller items by category.
If you find that items are taking up much more space than anticipated in your drafted floor plan, take a step back to survey alternative options. And remember, Pinterest is your friend! There are so many creative and aspirational garage organization ideas if you get stumped.
P.S. Is organizing your garage the first step on your selling journey? Contact me to discuss what other tweaks I'd recommend before putting your house on the market!