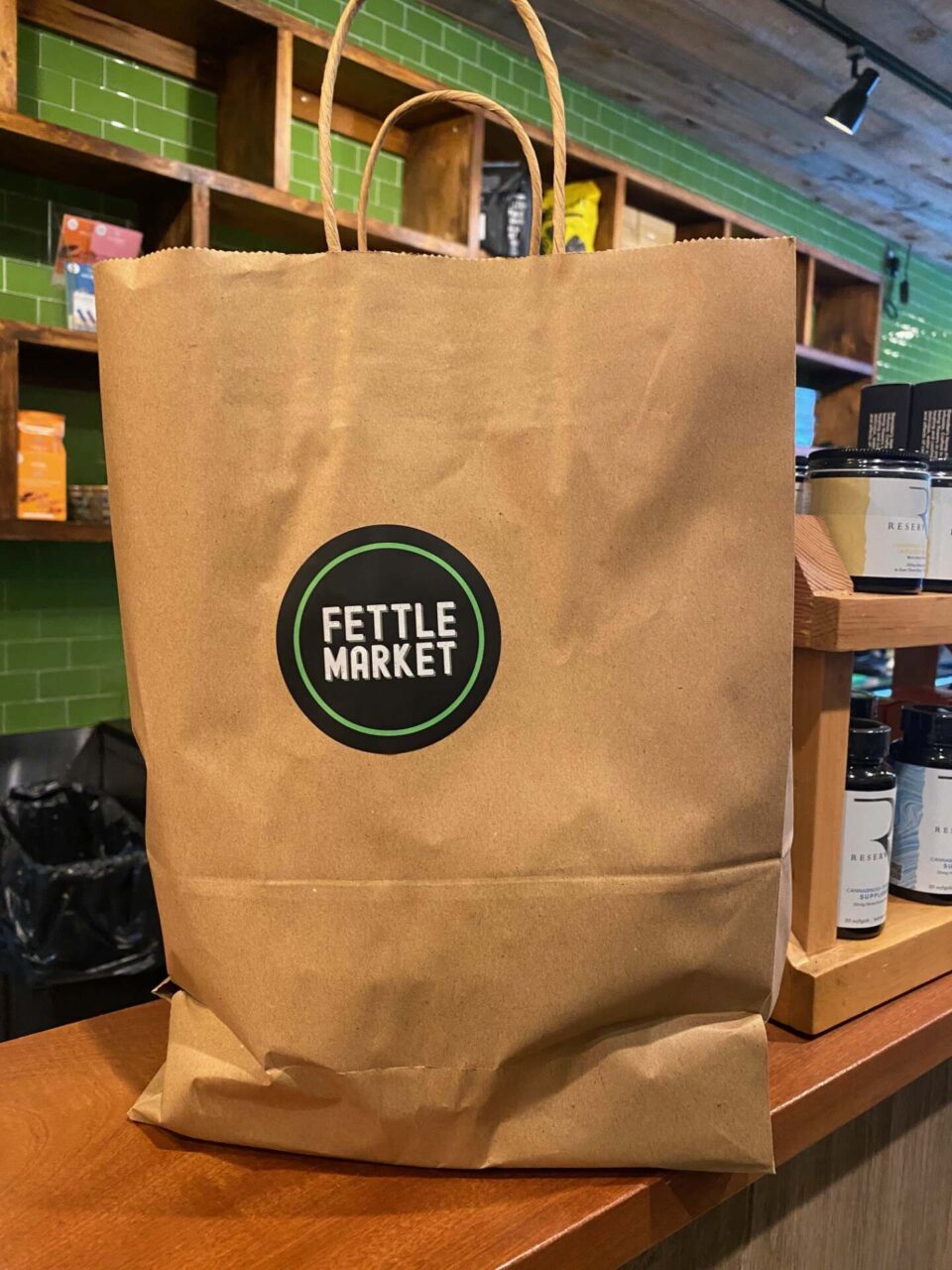 Fettle Market, a 100% Gluten and Dairy Free Health Store, Opened in Downtown Cranford this Week!
Already a success as Fettle + Fare in Westfield with delicious family-friendly meal and snack options that are 100% gluten and dairy free – owner Amanda Vargas just opened Fettle Market on February 9 at 34 North Avenue West in Cranford, NJ!
Amanda exemplifies the meaning of rising above life's obstacles and making the most of a situation. Amanda was declared legally blind at age 6 due to uveitis and the medication led her to develop glaucoma. At age 21 she was diagnosed with relapsing remitting multiple sclerosis. She found a way to heal her body through food and I think you will find her story inspiring.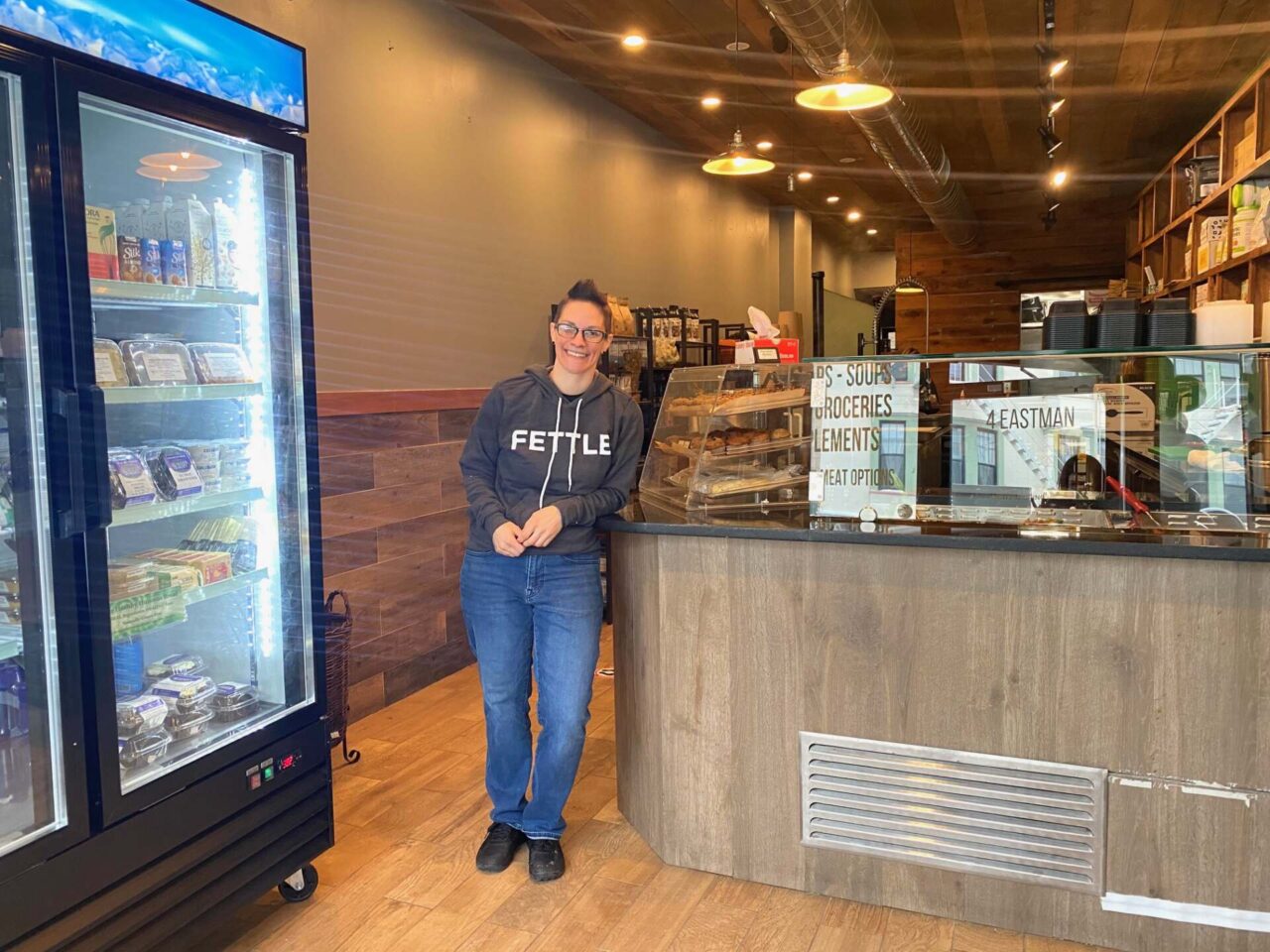 Perhaps, after reading this article, visiting this health food store will give you a little more insight into why it exists! Whether you are living a gluten-free/dairy-free lifestyle or simply choose this diet for health reasons – Fettle Market carries an array of freshly prepared and convenient health food to keep your family safe and healthy all year!
"Fettle + Fare is changing how families eat. The days of choosing between convenience and health are over! Fettle + Fare gives you the best of both worlds."
Read more in my latest interview with Amanda…
I have read a great deal about your chronic diseases so early in life. You are a true inspiration to others! How has your daily diet and healthy supplements continued to show improvement with your conditions after all these years?
Like any other practice, my routine definitely ebbs and flows. I try new things and sometimes they don't work or actually do the opposite of what I expected! The important thing is that I try to listen to my body to always get the best result possible. We have to remember that over time, our bodies change and so should our supplements. I am a big fan of getting regular, deep bloodwork and vitamin testing every year to understand where my body is and what it needs. With this mentality, so far, so good!
What was the trigger or the spark that initiated the plans to open up your own kitchen?
The demand for what I was making was growing and I had to decide if I was going to grow or fizzle out. I knew I was helping a lot of people and I wanted to help more, so I closed my eyes and signed my first lease in 2016 and never looked back!
What made you choose Westfield, NJ as your first location? And is there significance behind the name Fettle + Fare?
I knew a lot of people in Westfield, NJ and the surrounding towns who understood the importance of health and how it drives everything else in our lives. We can't be the best version of ourselves if we feel low energy and sick all the time. The small space on W. Broad Street was perfect for me to test the waters. Fettle means "to be in good health or good condition" – and fare is food…and it was just fun to say!
What do you offer at Fettle + Fare that clients cannot get through mail-order meals or individual prep and shopping?
First, you get to actually talk to the people who are making your food. We make everything with such care and help people navigate their dietary needs one-on-one. You know you're getting what you need. Fettle is a 100% gluten and dairy free facility, so people never have to worry about cross contamination.
However, the most important aspect of what we offer is simply kindness and understanding! We know how difficult and frustrating it is when you or your child have a super restrictive diet to navigate and you feel like you can't order out anywhere. We understand health conditions and food ingredients to help people navigate this often-daunting situation.
I know you are a huge advocate of bone broth – what are some new things you have learned about the health benefits of adding this to a daily diet?
After four years and thousands of customers, much hasn't changed because it will always and forever be a great addition to most people's diets. It aids digestion for inflamed guts, provides easily digestible protein, adds collagen and other minerals to strengthen hair, skin and bones and even helps people sleep better. I've had people with IBS come in crying in pain and after 2 days of drinking broth felt tremendous relief. It's different for everyone, but it's always worth trying to see what benefits you will have!
Congratulations on being the Westfield Living Business of the Year! What do you contribute to the success of Fettle + Fare?
There are always the basics like serving good product, good customer service and convenience for customers that can help a business thrive. However, as the business owner, I've found that two things have really made us grow, and those are having our mission be our driving force and adaptability. We want to help people be the best versions of themselves and in a time where health trends change constantly, pandemics arise, and technology evolves faster than ever – we have to be able to pivot quickly and stay focused. My job is to look 3, 5 and 10 years down the road and try to understand what people will need to continue to be healthy.
Tell me a bit about the changes made in your kitchen during the past year?
The pandemic forced everyone into their homes, spending more time with their families and our customer base went from people buying individual meals for themselves to people looking for something their whole family could enjoy. It was always our goal to be family oriented. In order for future generations to be healthy, children need better options that still taste good.
This forced us into more recipe development. We added kid and family friendly options like pizza, mac and cheese, sweet potato fries and chicken fingers – all made the "Fettle way". Unlike most restaurants who use low quality or frozen products, we had to figure out how to make these items in-house and still taste amazing. We never fry – everything is baked and although it created a fun challenge for us, I think we crushed it!
What prompted the opening of Fettle Market in Cranford, NJ?
As a mission driven entrepreneur, my wheels are always spinning for ways to make a bigger impact. A lot of our customers missed the convenience of grabbing healthy, prepared foods on the go, so we wanted to bring that back.
Why did you choose Cranford, NJ for the location of Fettle Market?
DUH! Cranford is super cool and just felt like the perfect place for us. It also seemed like there were not a ton of healthy, hardy prepared food options that included grass-fed meat and catered to dietary restrictions. Others like Fresh Press Juice Co. have paved the way for us to join them in giving the community well-rounded options in healthy eating.
What can your customers expect to find inside Fettle Market that they are familiar with at Fettle + Fare?
Our soups, wraps, and most of our current menu items will be available either served hot or in our fridge and freezers to go. We will have a cold deli display where you can choose from items made fresh daily so you can put together your own meals. We've always been known for carrying high quality CBD products and will be adding other supplements over the first few weeks. We are adding a ton of fun retail and snack products as well as Fettle clothing!
If someone hasn't experienced your menu & supplements before, what would you tell them to encourage them to walk through the doors of Fettle Market?
Our focus is healthier versions of foods you already love to eat, so you can feel good about what you're eating and still enjoy all of the flavor. We pull from many different cuisines and flavor profiles, so there is truly something for everyone! We are extremely knowledgeable about CBD products to help with inflammation, pain, sleep and overall health . Helping people learn how to incorporate it into their daily routines is our passion!
You offer a 100% gluten and dairy free menu – what other diseases, conditions can benefit from this diet?
Anyone who struggles from inflammatory issues almost always benefits from decreasing and/or eliminating gluten, dairy and sugar from their diet. I've had multiple sclerosis for almost 14 years, and similar diseases such as rheumatoid arthritis, IBS, Crohn's, thyroid diseases and other auto-immune issues tend to follow a similar pattern with diet change. As I said before, everyone is different. It is always worth trying something new if you are looking for relief from symptoms.
What convenience will Fettle Market offer its customers?
Our grab and go meals are definitely very easy – they are already cooked and ready to reheat! We will also offer some fresh veggie options so you can easily throw together a quick meal at home. We will eventually order Meal Plan pick up at Fettle Market that can be easily ordered through our website.
Will Fettle Market have outdoor seating?
We will be revamping our back-patio area this spring for anyone to enjoy a quick bite!
What will your hours be?
Winter/Spring hours are Tuesday to Saturday, 10am – 5pm. We hope to extend them in the summer
Any promotions that will be offered for the opening?
We will soon be launching a FettleVIP Membership where you can receive benefits from both locations. The membership includes discounts on all orders and other perks.
How has your company evolved since you first opened your doors? What are your hopes for the future?
We have changed a lot since day one. Addditonally, we continue to figure out the needs of our customers.. as time goes on, we evolve. Most importantly, we want convenience to be at the forefront of our business. We can make it easier for everyone to eat healthy. Our hope for the future is that we can bring families together at mealtime again. The home becomes a place where everyone can enjoy something delicious that is good for them!
What are you most excited about with the opening of the new Cranford Fettle Market?
I love getting to meet new people and hearing their health journey stories. I also really enjoy getting to educate people on their options, especially when they are struggling with a health issue. Our message has always been one of hope…that even in difficult times we always have more control than we think. We give people access to healthy food helps empower them to make better choices,
Follow us on IG and FB @fettlemarket. Sign up for our email list on our website to receive offers and cool info!