You feel the small-town charm of Fanwood best while cruising its tree-lined residential streets. Homes are lovely and full of unique character. Lawns are ample, green, and trim. It's the kind of place where children form happy memories of trick-or-treating and block party water balloons fights.
"The town is so kid-friendly. There are nice parks and a newcomers club that helps you set up playdates, which was a good way for me to meet other new moms."

– Ms. Zadorian, Local Resident
History of Fanwood, NJ
Fanwood became incorporated in 1895 during the era of the horse-drawn carriage. It originated around the Fanwood train station, which remains true today in some ways. The railroad company bought up the surrounding land and developed it with properties for the wealthy.
Over the decades, the town filled with Victorians, Colonials, Arts and Crafts-style homes, Capes, split-levels, and ranches. To this day, Fanwood retains a respect for its architectural mosaic of homes. Properties are typically renovated rather than demolished in favor of new builds.
For buyers, this means a wonderful selection of property types far removed from suburban cookie-cutter builds. Touring Fanwood homes for sale is always a unique delight. For sellers, this means a stable forecast for property values.
What's the Cost of Living?
Check out this comparison table of the average cost of living indices between Fanwood, New Jersey, New York City, and the US.
| COST OF LIVING | Fanwood | New Jersey | NYC | USA |
| --- | --- | --- | --- | --- |
| Overall | 142.6 | 119.8 | 168.6 | 100 |
| Grocery | 107.2 | 105.8 | 116.6 | 100 |
| Health | 97.5 | 96.9 | 127.6 | 100 |
| Housing | 189.4 | 136.4 | 224.3 | 100 |
| Median Home Cost | $552,600 | $397,900 | $654,300 | $291,700 |
| Utilities | 114.7 | 109.2 | 150.5 | 100 |
| Transportation | 115.7 | 127.7 | 181.1 | 100 |
Data Taken From Best Places
The median household income in Fanwood NJ is $147,905 and the national median household income is $62,843.
Best Things To Do in Fanwood
Fanwood is a little town almost fully encompassed by Scotch Plains, like the little morsel being eaten by Pacman. As such, there are plenty of things to do in the immediate surroundings, beyond what Fanwood offers.
Special Events
As a mark of its tight-knit community, thousands of guests turned up for the 2022 Fanny Wood Day, despite the town having a population of only 7,300.
Fanwood also hosts many more events. Here's just a sample that shows off the excellent community involvement.
5K Fun Run, where some participants run in pajamas
FanJam, a live music festival in LaGrande Park
Party in the Park, which includes contests, games, and an outdoor movie night
Juneteenth, a social justice event
Easter Egg Hunt in Forest Road Park
The Santa Parade with door-to-door present giveaways
Pumpkins and Police, where children decorate pumpkins with local officers
Halloween Parade and Costume Contest
Beyond these officially organized events, you can also expect block parties during summer and autumn.
Amenities of Fanwood
Being a small town, there isn't a huge abundance of places to go within the town limits. Most things to do center around South Avenue, which runs for about 1.5 miles through the middle of Fanwood. There you can find restaurants and bars, boutiques, and the occasional fitness studio.
Downtown Fanwood has enjoyed a recent revitalization, replacing many one-story dilapidated buildings and strip malls with chic mixed-use properties. Residents can expect this little renaissance to continue.
Of special note, Fanwood has also received the Tree City USA designation for its abundance of foliage.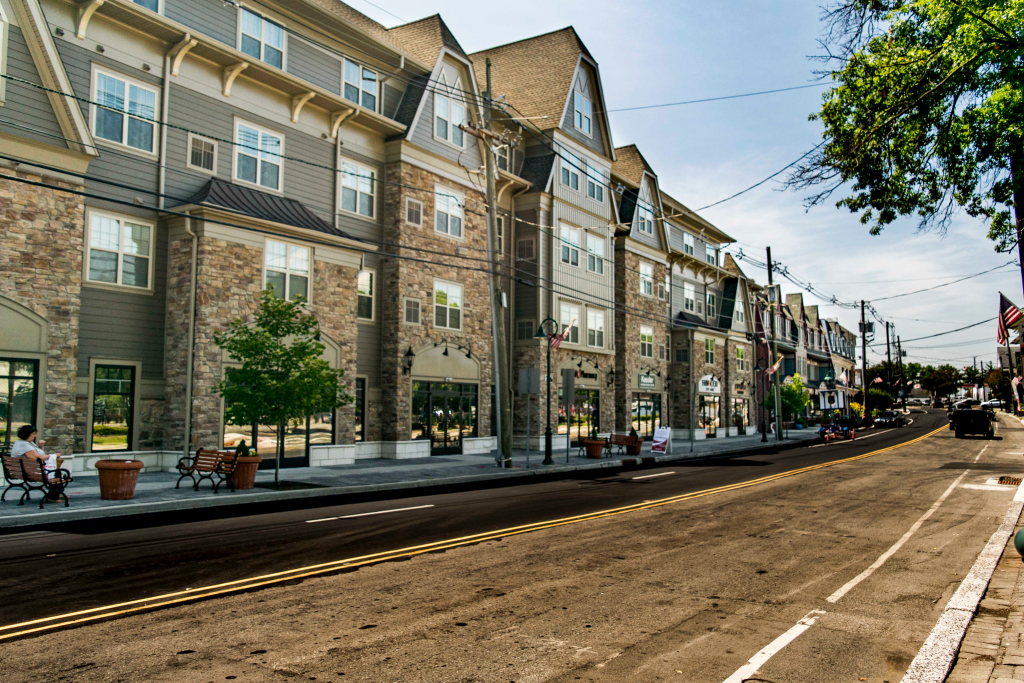 Connections and Transportation
Here you can find some very exciting news that might just make you a great deal of money.
In 2019, the Raritan Valley Line introduced the one-seat ride to Fanwood. That means passengers no longer need to transfer at Newark to get into Manhattan, which saves time, money, and stress.
At present, it's only available Monday-Friday during off-peak hours. However, Mayor Colleen Mahr is optimistic this offering will extend to other time slots.
While this is convenient for Fanwood commuters, the main upshot is that it should significantly increase property values over the next decade. According to one source, property values in nearby Summit, NJ rose 25% since the introduction of the one-seat ride 15 years ago.
In other words, it's a great time to buy property in Fanwood and will probably remain a great time to sell for years to come.
Fanwood FAQs
1. Who should move to Fanwood, NJ?
Fanwood is perfect for those who want to enjoy the amenities and warm community lifestyle of an affluent area like Westfield, but at a more affordable price point.

It's also an attractive area for first-time homebuyers with properties typically in the $400,000 to $600,000 price range.
3. What makes Fanwood a special place to live? (Must Read!)
I've always been charmed by the eclectic mix of lovely architectural styles. You can find Victorian and Colonials homes from the early 1900s, as well as Arts and Crafts homes, Capes, split-levels, and ranches.

Such a picturesque collection of homes has attracted a warm and family-friendly community to match. But beautiful houses and streets are only part of the equation. What really makes Fanwood shine is the close sense of community.

It's a place where volunteers rake leaves for seniors, where the historic train station has been repurposed as a community museum, where dog owners dress up their pups in costumes for FanWOOF Day.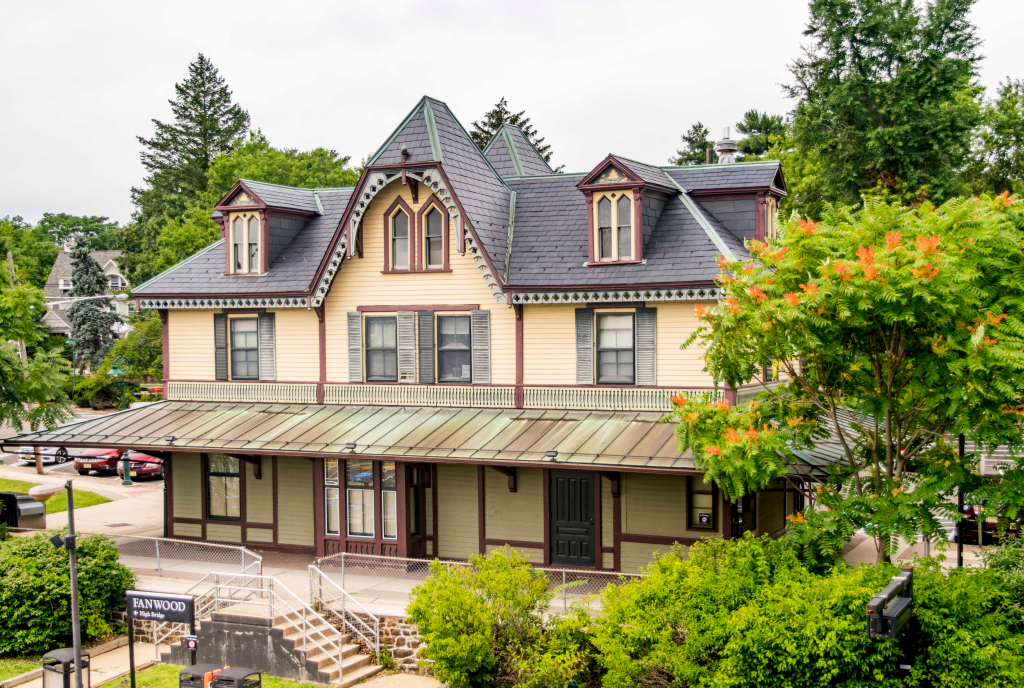 Finding or Selling Your Fanwood Nest Home
It's always a pleasure to host an open house or give a showing on the quaint streets of Fanwood. My passion for introducing families into this neighborly community has granted me some wonderful accolades:
Top 1% of 88,000 Coldwell Banker Internationally Qualified Sales Associates for 2016-2021
Twelve-Year Winner of the Five Star Professional Agent as seen in NJ Monthly Magazine for 2012-2023
Even more than these awards, I'm proud of the exceptional reviews I've inspired from clients. Please read through the many pages of positive reviews to see what I mean. But for now, here's a little taste.
"Sharon helped educate my wife and I through the entire process and made herself available at all times. She accompanied us along our visits and answered every question we had. Her references provided excellent service as well to assist us along the way. We couldn't thank Sharon enough for her work with us and recommend her to anyone looking for a superb real estate professional!"

– Angela and Zach
To find out more, I encourage you to get in touch and join the ranks of my highly satisfied clients.