Widdows Oil Well(ness) is a Cranford Essential Oils Business Designed to Promote Community Well-Being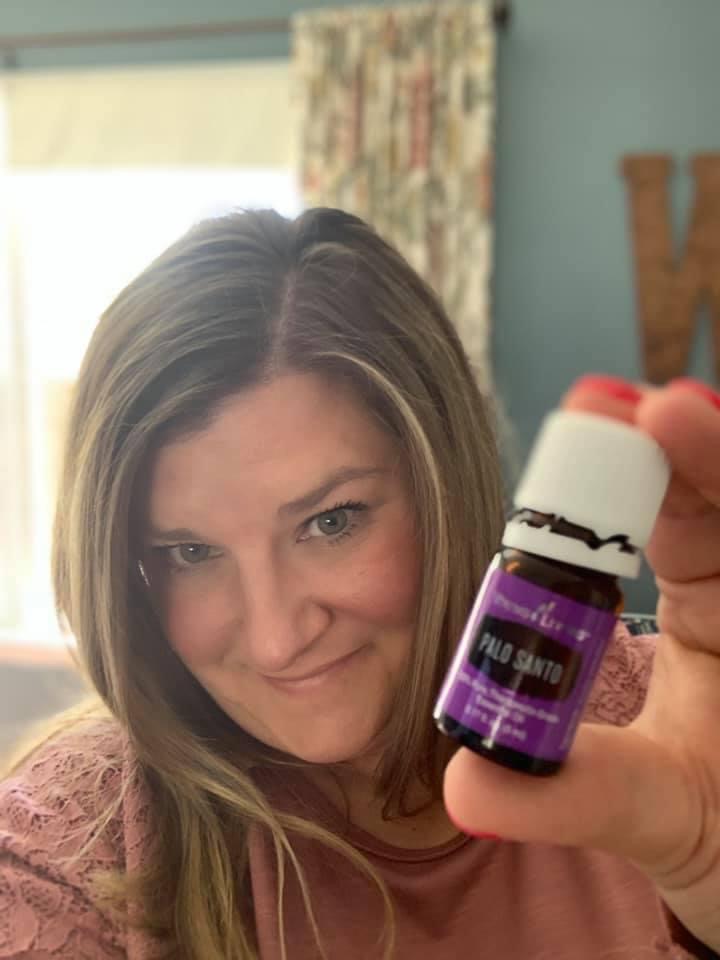 2020 and beyond has been all about our health and making sure we remain healthy! This blog is another spotlight on a Cranford woman entrepreneur! Meet Amy Widdows of Widdows Oil Well(ness). Amy has lived in Cranford, NJ her whole life and has made the well-being of others her primary focus. From an early age she joined the Cranford First Aid Squad, then pursued a career in nursing, began caring for her three beautiful children, and now has made essential oils part of her health campaign! She uses the essential oils to create many soothing solutions to everyday ailments. Here's a little bit about Amy, why she chose a medical career, and how you can remain healthy with essential oils this summer!
Please tell us a little bit about yourself
Hi! I'm Amy Widdows! I'm married and have three little girls. We live in Cranford, NJ. I have lived here my entire life and my husband has too! The best thing about Cranford is that it is truly a community. We rally to support each other!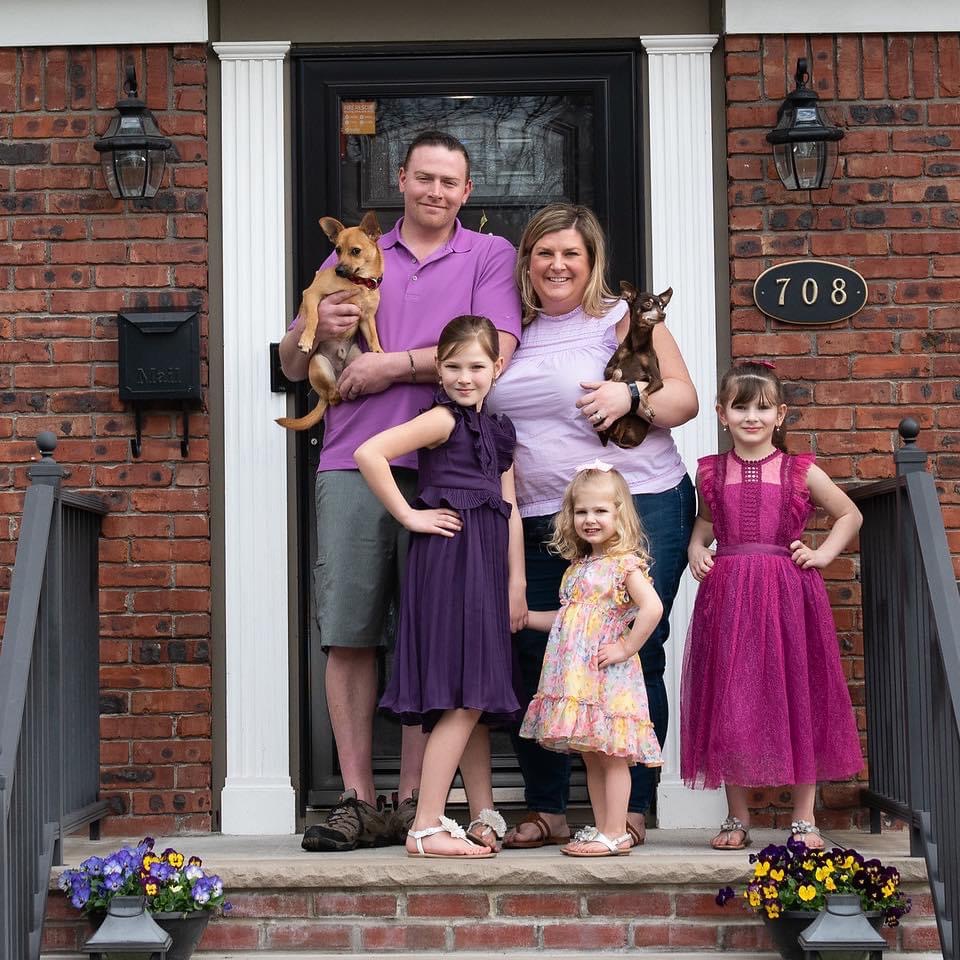 The inspiration to pursue nursing
My path to nursing started when I was in high school and ended up in the emergency room and needing my appendix removed. I vividly remember the nurse being so kind and nurturing, knowing that I was a young adult and terrified. She put me at ease, and I felt safe with her. It was also during my high school years that my grandmother was not well and passed away. I spent a lot of time visiting her in the hospital and was in awe of how the nurses cared for her.
Joining the Cranford First Aid Squad
The year I graduated high school I started on the Cranford First Aid Squad as an EMT and later went on to run the paid EMS division run by the Cranford Police Department. I was a member of the Cranford EMS for 13 years! My nursing career began with working nights as an Emergency Room nurse and now I am currently working as a Certified Nurse Case Manager.
How essential oils came into her life and Widdows Oil Well(ness) started
My journey with essential oils started when my youngest was born in 2017 and wanting to use healthier and non-toxic products in my home. I started with plant-based products and essential oils, but honestly did not know what I was doing or how to use them. The research began and I loved what I was finding and wanted to learn more. Over the years I have slowly switched out everything in our home to eliminate toxins and chemicals. Everything is natural and plant-based.
Widdows Oil Well(ness) became a reality
Widdows Oil Well(ness), LLC was started in 2020 when I decided to become a Certified Aromatherapist. Realizing the benefit to essential oils and wanting to educate others, I knew I needed to educate myself first. I wanted to know the science behind them and why they worked. The more I knew, the more equipped I was to share with others and begin my own business. I am incredibly passionate about empowering others to use essential oils appropriately in their homes and daily lives.
Why Young Living Brand essential oils?
Young Living has been leading this industry for 25 years. They're not jumping into a trend or bandwagon, they created it. From sheep grazing their lavender fields next to a castle in France to a Seed to Seal promise for every drop of oil that is tested and shipped out to you, Young Living is where the standards of the last century meet the innovations of the next. Essential oils are more important now more than ever because more and more people are interested in a healthy lifestyle that involves natural products and natural living. I use these Young Living oils to create products that help my customers cure common, everyday ailments or protect from seasonal ailments.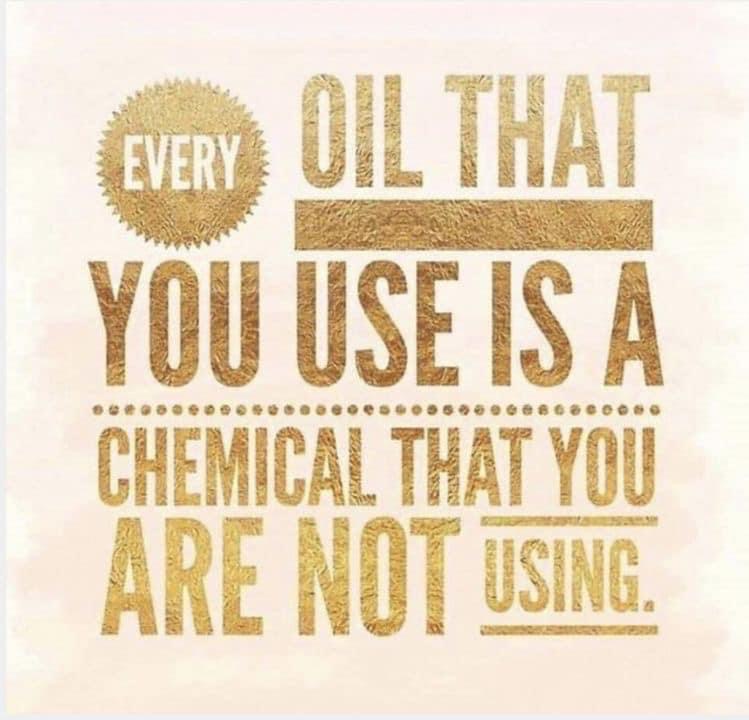 Oils help both adults and children
Essential oils are for adults and children. There are some oils that need to be used cautiously around children, and dilution ratios are different. I have managed everything from "ouchies" to temper tantrums and more with essential oils!
Widdows Oil Well(ness) Favorites
My current favorite products for both adults and children are those that boost immunity. Sleep is tied into immunity, so supporting sleep is also critical right now. Now more than ever we need to stay above that wellness line.
Summer and essential oils
Classes, events and education are always posted on my education pages on Facebook and Instagram. Last month I did a female hormones class, essential oils 101 class and Spring gift sets. I just did a "Make and Take" party where people made luminaries full of fresh herbs and fruit with floating candles in them and oils to repel bugs! This month is all about continuing to beat the seasonal allergies with allergy rollers and inhalers and well as making your own bug sprays! All of these are in HUGE demand!
Upcoming events at Widdow Oli Well(ness):
Fun Night at Amy's! (RSVP on her Private Facebook group): June 24, Amy's House in Cranford, 7pm
Stop by Amy's house anytime from 7pm on…she will have snacks, drinks, a henna artist, and wellness scans for anyone who is interested! A wellness scan is a handheld scanner that uses galvanic skin response (just like your Apple or FitBit) to read the frequencies in your body. You can then find out which oils/products/supplements your body may benefit from at that time.
Sole Hope Event: June 29, Cranford Community Center, 7-9pm
Join Amy and friends as you cut patterns from old jeans to be turned into toddler shoes! After you've cut your pattern, she will have a space set up for you to make a special roller to use to remind you of the great night. The shoes will go to children living in Uganda who suffer from "jiggers" from not having any shoes. They will be sent to the Young Living Foundation. If you'd like to participate, RSVP to Amy and Venmo $14 to Amy-Widdows – bring an old pair of jeans and a good pair of scissors!
Widdows Oil Well(ness) offers Free essential oil samples and education!
I love making and giving free samples and I run education classes at least once a month. I also do education posts on social media on a regular basis. I'm also available for one-on-one free consultations! For $10, I can also drop off to you the "Low Tox Box" full of samples such as sunscreen, fruit/veggie wash, hand sanitizer, and hand soap!
Final thoughts
I feel fortunate and grateful. I have two careers that I absolutely love and am proud of. My goal was to mold the two together. I find it incredibly exciting that we are starting to see more and more aromatherapy in the medical field. My knowledge of the human body and essential oils allows me to connect the two and how they interact with and support each other.