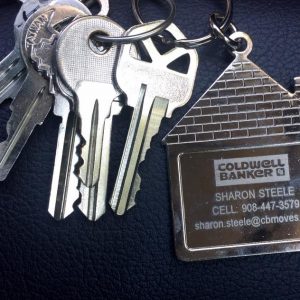 When buying a house, the vast majority of home buyers take out a mortgage loan. But what are the different types of mortgages, and how do they meet the needs of various sets of buyers?
Today, I'll provide some in-depth information about common loan types and which buyers benefit from each type of mortgage. And remember, I'm always happy to answer your individual questions about buying a house or taking out a mortgage. Feel free to reach out any time for more information.
FHA loans: Great for first-time buyers or those who need a financial boost
For many buyers, saving for a down payment can be the most difficult step in buying a house. But FHA loans, which are backed by the Federal Housing Administration, are specifically designed to help first-time homebuyers (and other buyers with low savings) to responsibly purchase a home.
Many buyers believe they need a 20% down payment to buy a house. But FHA loans can be approved even if you have a down payment as little as 3.5%, or a credit score as low as 580.
As the cost of renting continues to rise nationwide, FHA loans are becoming extremely important to the housing market. Many would-be buyers are unable to pay down debt or to save for a down payment as their rental costs increase. Yet it's clear that they would make responsible homeowners. And in many cases, they would pay less as a homeowner than they do as a renter. FHA loans can act as the financial boost that these homebuyers need to leave the rental market and enter the housing market as buyers.
Note: Because many FHA loan recipients put down less at closing, or have lower credit scores, FHA loans do come with a few limitations.
FHA Loan Limitations
FHA borrowers must stay within the maximum lending limits for the county where they are buying. This means that you can't buy a luxury home using FHA financing — but you can typically get a modest home you'll love. In Union County, the FHA loan limit is $726,525.

All FHA borrowers will pay mortgage insurance at the time of closing; buyers may also pay monthly premiums for a certain amount of time or for the entirety of the loan's term.

FHA borrowers must live in the property they purchase; they cannot rent out the property as a landlord.
VA loans for veterans and their spouses
Another mortgage type is VA loans. Qualified veterans, active-duty personnel and their spouses may apply for loans backed by the Department of Veterans Affairs. And if qualify, VA loans can be another fantastic "helper loan" option for buyers who need extra support.
Unlike FHA loans, VA loans can be secured with 100% financing — or in other words, qualified VA borrowers do not have to come with a down payment at closing. (Of course, if you want to put down money at closing, you are very welcome to do so.)
VA borrowers also do not have to pay mortgage insurance at closing or during the years they pay down the loan.
USDA loans for rural home buyers
Like VA loans, USDA loans are a type of mortgage loan that is available for a small portion of the buying pool. They are backed by the U.S. Department of Agriculture, and they support buyers in rural areas. Like VA loans, USDA loans do not require a down payment. However, USDA borrowers will pay mortgage insurance to help minimize the risk to the lender.
Conventional loans: What are they?
Okay, here's where things get a little bit tricky. Once you move outside the framework of government-backed loans like FHA, VA and USDA loans, you are talking about conventional loans. Conventional loans make up more than 60% of the loans in the U.S. and they are the best fit for home buyers who have established credit or a larger down payment. Conventional borrowers can typically secure a loan with lower interest and better mortgage insurance terms.
There are two types of conventional loans — conforming and non-conforming.
Conforming loans
Have you ever heard of "Freddie Mac" and "Fannie Mae?" They are two massive government-sponsored institutions that help support the U.S. housing market. Fannie and Freddie buy up existing mortgages after they are approved through private mortgage lenders and banks.
Why? Well, if these banks had to personally back every single loan they approve, they wouldn't have enough capital to approve additional loans from new borrowers.
Now, Freddie and Fannie must be quite careful as they buy up thousands of mortgages on the secondary market. But how do they ensure that their risk remains as low as possible? Well, they work with top-tier borrowers who present a lower risk of default. And the lowest-risk buyer out there is the conforming loan borrower.
As you may expect, a conforming loan has to "conform" to certain standards. The main standard, in this case, is the total amount of the loan. For single-family homes in New Jersey, the loan limit for conforming loans in 2019 is $484,350.
If a conforming loan borrower puts down less than 20% at closing, their lender may require that they pay private mortgage insurance (PMI) until they hit a loan-to-value ratio of 80%.
Jumbo loans (also called non-conforming loans)
Of course, there are many stunning properties in Cranford and Westfield that will require a mortgage above that conforming loan limit. Buyers who wish to secure a non-conforming loan will apply for a "jumbo" loan — one that's outside the scope of the conforming loan limits.
Because a jumbo loan cannot be sold to "Fannie and Freddie," the borrower typically must come with a larger down payment. And as with conforming loans, the borrower may be asked to pay PMI to help offset the risk to the lender.
Need more loan insights?
While this article has covered the most basic types of mortgage loans, we are only scratching the surface when it comes to the information borrowers should know as they apply for a mortgage.
If you have any questions about the process of applying for a loan, or need advice on what might be the right loan type for you, reach out any time or fill out the form below. I work with the best loan officers in New Jersey and I can help you get the answers you need!
P.S. If you have a real estate question of your own, feel free to reach out! I am happy to help!