Have you ever pulled into your driveway, looked up and thought, "When did my roof start to look so old?" It's an unfortunately common occurrence for homeowners who have been in their residence long enough to take roofing for granted.
While roofs claim to have a 30-year life span, most don't make it to their expiration date. Below are clear signs your roof is damaged and needs to be replaced.
Signs to watch for from the attic
Before you head outside, investigate your attic or crawlspace. In many cases, tell-tale signs your roof needs to be replaced can be best seen from inside your attic.
Once you're in the attic, check for:
Beams of light coming through roof boards

Signs of leaks or water stains, especially after a long winter

Visible sagging in the ceiling
If you can easily spot any of these issues, it's time to make a call to a roof inspector.
Signs to look for on the roof itself
Next, it's time to investigate your roof from the exterior. If you feel comfortable, you can grab a ladder and perform a quick assessment yourself. Keep in mind, though, that most roofing companies will perform inspections free of charge — so if you believe your roof is in need of repair, it can be advantageous to call in this free favor, instead. (Give me a call if you'd like the name and number of my most trusted local resource.)
Okay, back to business. A roof in tip-top condition should have shingles that lay flat to the roof's angles. From the comfort of your ladder, check yours for:
Shingles that are missing, cracked, or buckling

Moldy, rotting or decaying shingles

Shingle granules (which look like big pieces of sand) in your gutters

"Bald" shingles, where the granules have come off and you can see the asphalt underneath

Sagging or depressions
Can I just replace a few missing shingles?
Missing shingles can be disastrous if they're not replaced before water seeps into your roof boards and attic. However, if the missing shingles seem localized and the rest of the roof is in good shape, you may be able to stave off a full replacement for a few years by simply replacing the missing shingles.
I wouldn't recommend making this decision on your own, though. Missing shingles can be a clear sign of real damage — and in that case, simply replacing them is sort of like putting a Band-aid on a mortal wound.
This is why it's super important to work with a company you trust implicitly; they'll help you make a no-pressure assessment that's best for your pocketbook and your house.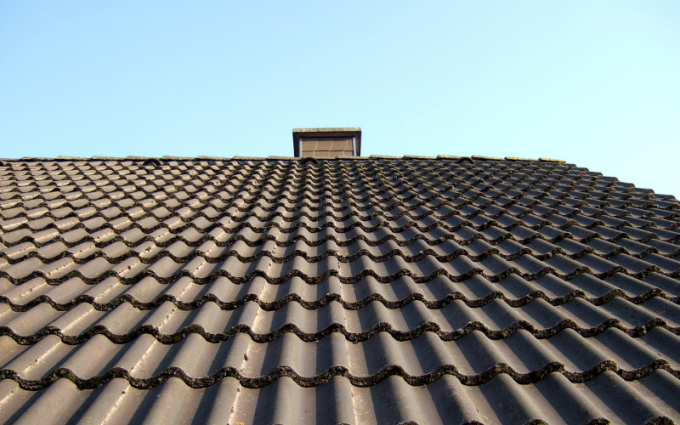 Not sure what's causing a leak? Chimney flashing is a common culprit
It's really common for leaks to originate from the base of the chimney, where "flashing" is installed. Flashing is typically comprised of sheet metal, and it's installed to create a watertight seal between the roofing and the chimney.
Over time, chimney flashing (and the caulk that seals it up) can degrade, making water leaks near the chimney more likely. Roofing specialists will be able to help you determine if the water damage you're seeing is due to a poor seal in your chimney flashing.
P.S. Want to know my roofing company recommendation, or other contractors and housing resources I trust? Reach out any time for a list of the local vendors I have on speed dial.