So you're ready to build your dream house. Congratulations! Some of my happiest buyers have been those who watch their homes come to life in real time. Of course, building a house has unique challenges. And over the years, I've come to understand the main issues that builder-buyers face. Here are my top five new construction tips for buyers.
1. Find a community with long-term advantages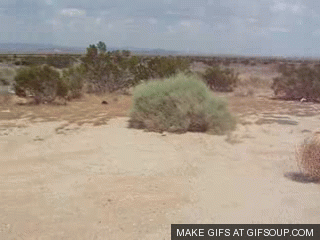 New construction houses are rarely built in the middle of a busy town. Many would-be buyers have a hard time deciding on a community when it appears to be "in the middle of nowhere."
Of course, over time, the outskirts of a town can end up being a populous area with great retail and restaurants — or it can continue to be a quiet retreat from the hustle and bustle. While we'll never have a crystal ball showing us exactly which neighborhoods will take off and which won't, there are many factors we can look at as you select a development.
The best tip for new construction buyers is to pay attention to:
How quickly the builder is selling lots

The price trends of homes in the area

The area's current or future infrastructure (including roads, bridges and public transit)

The area's location with regards to ease of commute
Still not sure what to look for? I have a pulse on the neighborhoods and areas that are set to take off next. I can walk you through some of the variables you should consider as you select a location.
2. Understand the "hidden" costs of upgrades
One of the biggest advantages of building a home from scratch is that you get to choose Every. Last. Detail. From the countertops to the pantry storage to the color of the house's siding, you can make sure everything is your own preferred aesthetic.
But as you poke around vast showrooms or giant three-ring binders that offer all your choices, it can be easy to select high-end finishes for the counters and the mother of all built-ins for the pantry. It's how budgets get blown up and where otherwise amicable partnerships between buyer and builder tend to go sour.
When you're in the midst of all these design decisions, it can be easy to go big on everything. I recommend taking a step back (even if the builder's design team is breathing down your neck) to remember what's really important to you.
A quick exercise for buyers building their dream home: Write down five problems you face in your current abode, and how you hope your new house solves those problems. Maybe it is a disorganized pantry that makes you absolutely crazy. Maybe it's leaky old windows that you want replaced with storm windows. Focus on the things that matter most to you, and cut corners on the features that are less important to you.
3. Get a warranty that means something
Our third tip for new construction buyers is to be sure to get a warranty. And, to get the right one! Builders typically offer warranties but not all warranties are created equal. When you're buying a new construction house, I'll work to get you a clear picture of the length and coverage provided by the builder's warranty, as well as the manufacturer's warranties for explicit features and appliances — think windows, roof, washer, dryer, etc.
A good warranty can mean that you don't pay for any fixes in your house for the first few years after moving in. And by contrast, a low-coverage warranty could mean that you're on the hook even if the issue at hand was caused by shoddy workmanship. We'll spend the time to go over the warranties with a fine-tooth comb before you sign, ensuring you're fully protected.
4. Shop around for lenders
Builders typically have preferred lenders and these affiliated lenders sometimes offer appealing incentives to buyers in the development. However, it can be advantageous to get a second quote from a competing lender to see if the incentives are really going to save you money in the long run.
As with any other big decision, getting a second opinion can give you peace of mind (and may result in a better deal overall). Talk to me about how to get a pre-approval.
5. Determine your must-have amenities (and what you're willing to pay for them)
Many developments have state-of-the-art exercise rooms, pools and hot tubs, walking paths, an exclusive clubhouse and more. And it's true that these amenities can make all the difference as you settle into a new community. But they can also add to the cost of living there, especially if you pay for them in the form of homeowner's association (HOA) fees.
Before you start picturing your daily sauna, be sure to read the fine print on the HOA fees for each community. Determine the features you'd love (like a gym for easy daily exercise) and the amenities you're less likely to use (like a dog walk when you're dog-less). Weigh the pros, cons and costs until you find a community with the right lifestyle perks.
P.S. Need more new construction tips? Every homebuyer needs an advocate, and buyers building new construction are no different. Reach out today if you want help navigating the process of building your dream home.