Getting ready to sell your house this summer? Congrats! While it may seem strange, we do recommend different tasks for summer sellers as they "stage," or visually prepare, their home's interior and exterior.
To make sure that your house really stands out and draws in the largest possible number of buyers, follow my top summer staging tips.
Focus on your lawn, garden and landscaping
It should go without saying that your landscaping should be tip-top before selling. Spend a few days trimming back overgrown hedges and laying down sod over stubborn patches of dirt. If you don't garden or have any flowers planted, buy a few inexpensive planters to brighten up the front entrance.
And of course, be diligent about mowing your lawn once your home is on the market. Aside from the For Sale sign, nothing is as important as a bright green lawn when selling your home in the summer.
Make your outdoor space shine
When staging your home to sell this summer, you'll also want to consider how usable your outdoor space appears.
A recent study from Houzz showed that 88% of homeowners who have taken on an outdoor landscaping project upgraded their outdoor living space. It's another clear sign that for today's homeowner, outdoor space is a HUGELY important feature.
If you think your backyard could use some sprucing up, consider adding:
A dining table set

Lounge furniture

A fire pit — or check out the latest trend, fire tables

Twinkling bistro lights

A hammock or swinging chair
Each of these elements will spruce up your current outdoor space and — best of all — you can take them with you to your next residence. Score!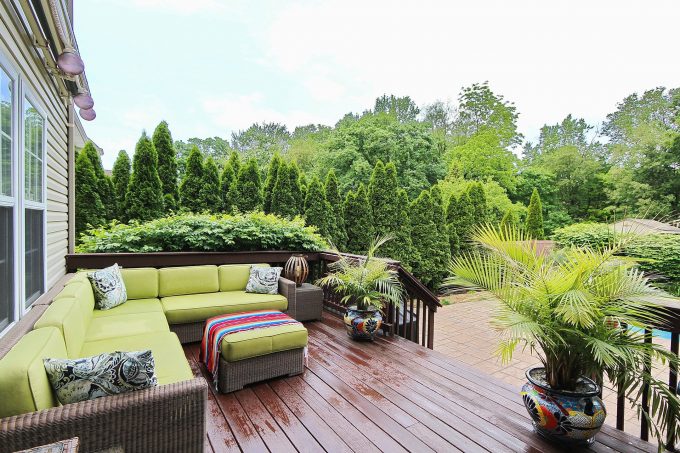 Keep your house cool
You know how when you try on clothes in a dressing room, you tend to overheat? The same thing happens to buyers who are moving quickly from one showing or open house to the next.
Be sure to turn on your air conditioning so guests cool down upon entry. You may also want to offer bottled water or lemonade to help them chill out as they walk through the property. It may not feel like a top-secret summer staging tip, but I promise it'll make a huge difference on a scorching hot day.
Brighten up interior space
If we aren't using a professional stager to fix up your house, we'll want to punch up the interior of the home with bright colors and lighter fabrics in the main living space.
Small summer staging tasks in the home's interior include:
Adding vibrant throw pillows and lightweight throw blankets

Hanging bright, contemporary artwork

Placing a bowl of lemons, limes or oranges on the kitchen counter

Adding vases of flowers in the kitchen or dining room, and a tiny bouquet in the main floor bathroom
Even if you tend to favor neutrals over bright hues, it's important to have these color pops so that your home stands out in online photos and seems ultra-cheery in person.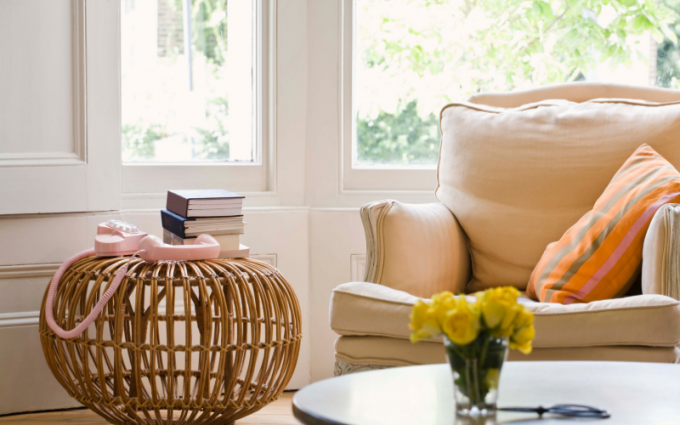 Get those windows sparkling
You'll want all your curtains and window treatments open for open houses and showings, and that means that your windows need to shine like never before. Get the streaks out by using newspaper. (It only seems strange until you try it… you'll never use paper towels again!)
If your house is more than one story, you may want to hire a professional to clean the exterior windows on the top floors.
P.S. Not sure where to get started… or don't know how to hire a window cleaner? If you have any questions on these summer home staging tips, reach out any time!