365CWNJ's 15 Under $50 – Local Gifts that You Need to Buy Right Now! Grab These Trendy Gifts Now Before They Sell Out!
It seems like the holidays are upon us and they haven't even arrived yet! The hustle and bustle of the holiday shopping season have already commenced, and items are flying off the shelves. If you haven't started yet, we are here to help! Make sure to SHOP SMALL and add those unique gifts that are sure to please everyone on your list! Here are some trendy 15 Under $50 Holiday Gifts in the Cranford/Westfield NJ area that just arrived at the local stores and are available right now! There's no better time than now to do your holiday shopping. It is always great to know you supported your local merchants! Everything on the list is under $50 and going fast – so hurry and fill those bags today!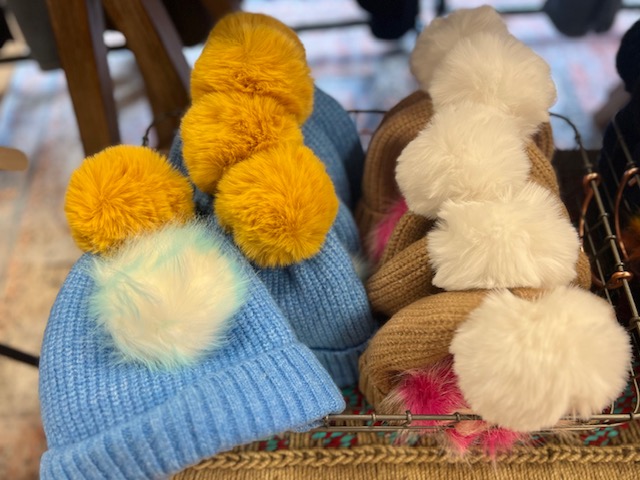 These Pick-A-Pom hats are incredibly soft and available in the most stunning hues! The best part – is you can choose a different pom to match your outfit! This ribbed knit hat features two faux fur poms which can be interchanged – one neutral color Pom and a colorful Pom! Anthem Style + Gift, 100 Union Avenue N, Cranford www.anthemstylegift.com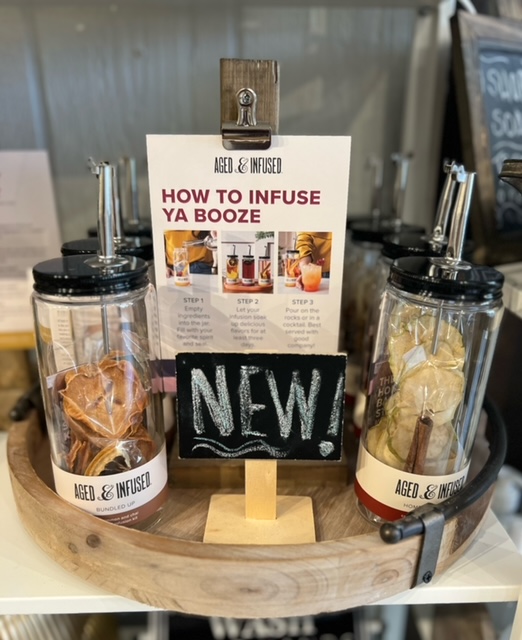 If you are looking for a 15 Under $50 Holiday Gift for the craft cocktail lover, check out these Aged & Infused bottles that instantly elevate any happy hour! The husband and wife team, Jess and John, created these all-natural infusion kits. Just add your pre-measured ingredients into the jar, fill it with your favorite spirit, and seal it for at least three days. Refill packs can be purchased at their website. AR Workshop, 226 N Avenue West, Westfield www.arworkshop.com You can learn more about AR Workshop here!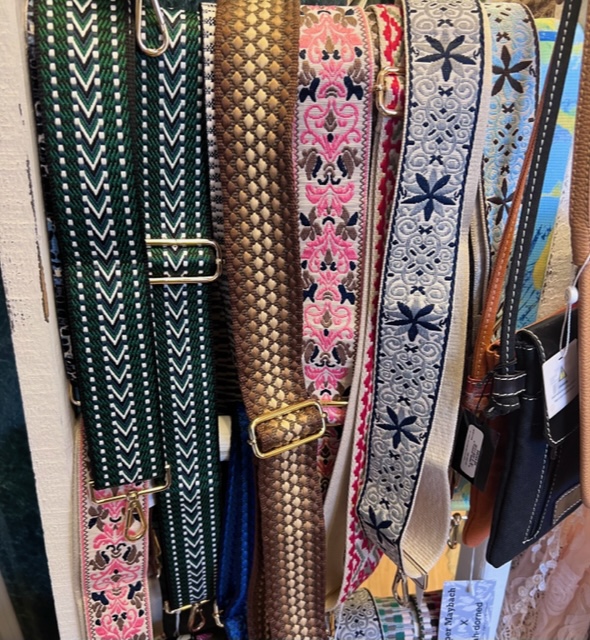 If you are looking for a versatile purse to hold your phone and key essentials for a night out – this is it! These vegan cross-body purses are all the rage! Not only are the colors bold and fun, but you can choose to carry as a clutch. Stock up on all the colors! Augusta Mae Boutique, 35 Alden Street, Cranford www.augustamae.com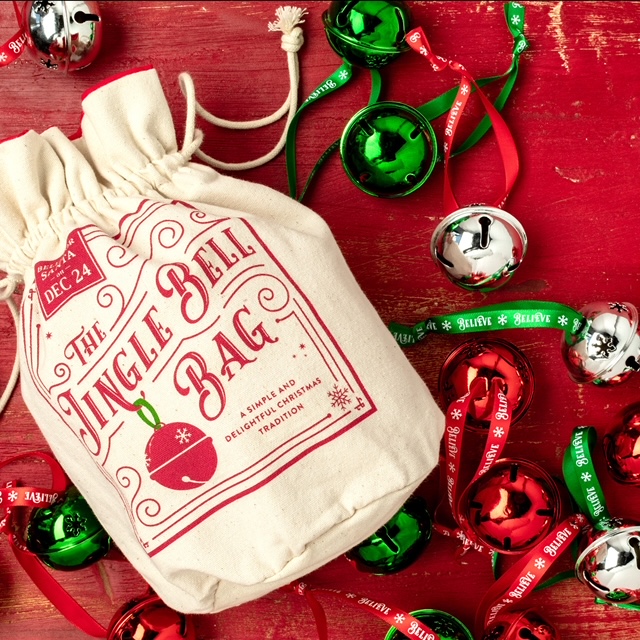 The whole family will delight in this Jingle Bell Bag. This is a NEW and simple advent tradition that makes counting down to Christmas even more fun! Children will find a hidden Believe Bell left by the elves each day and eventually have a filled bag for Santa to take on Christmas Eve! Barons Drug Store, 243 E Broad Street, Westfield www.baronsdrugstore.com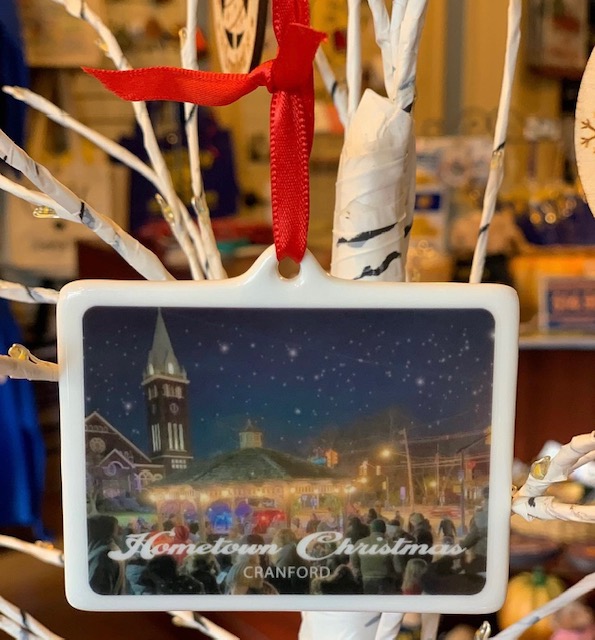 Of course, no 15 Under $50 Holiday Gifts list is complete without a special ornament. Your tree isn't complete without the CHQ Ornament of the year – "Hometown Christmas"! And this year the ornament features a magical holiday photo by Cranford local resident Paul A. Gallo. Buy one for yourself and gift another! Cougar Headquarters, 415 Centennial Avenue, Cranford www.cougarhq.com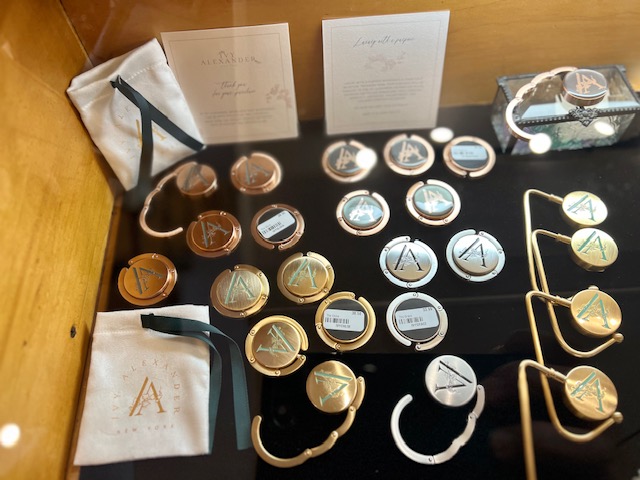 A unique gift is the Ivy Alexander bag hook! Never leave your handbag on the floor again! This luxury accessory folds up to a very small size and fits right in your purse. Then take it out once you get to your destination! Available in brushed gold and brushed Rhodium metal. The Farmhouse Store, 221 E Broad Street, Westfield www.thefarmhousestore.com

Who doesn't need a new mug for warm holiday cheer in a cup? We love these simple, yet cozy enamel mugs featuring Cranford and Westfield! Hickory & Hill General Store, 21 N Avenue West, Cranford www.hickoryhillgeneralstore.com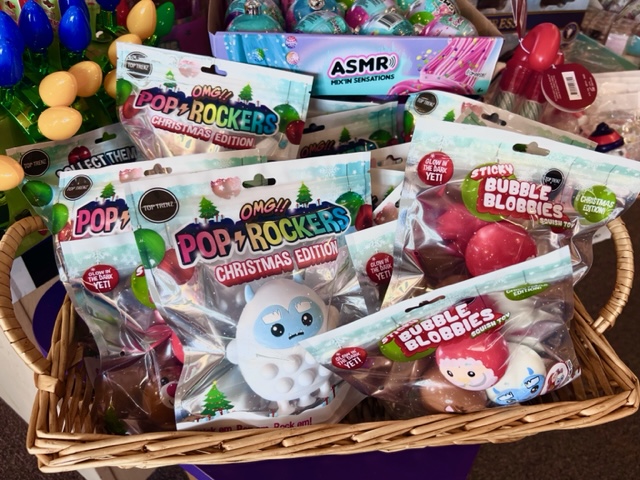 These holiday Pop Rockers just arrived and are flying off the shelves! They are the perfect fidget toy for anyone on your list and you can rock 'em, stick 'em, and pop 'em! Learning Express Toys of Westfield, 104 Quimby Street, Westfield www.learningexpress.com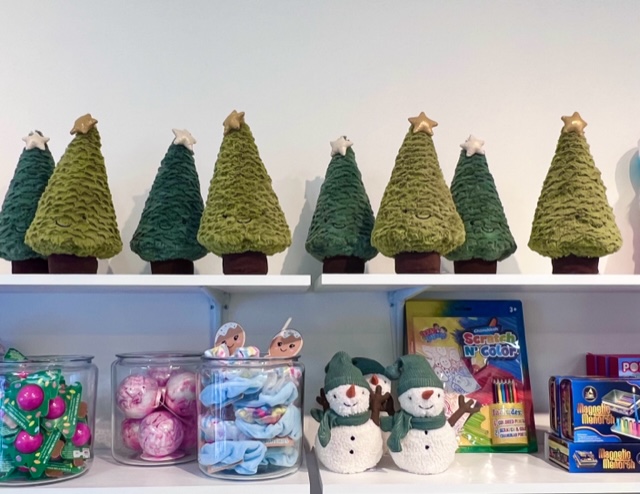 Get cozy with a festive friend from Jellycat. Each year the designs get cuter! We love them ALL, but the happy holiday trees stole our hearts! Your tot needs one of these cheerful characters for the season and they are so very soft to cuddle. Max + Luna Baby and Kids, 10 Alden Street, Cranford www.maxlunashop.com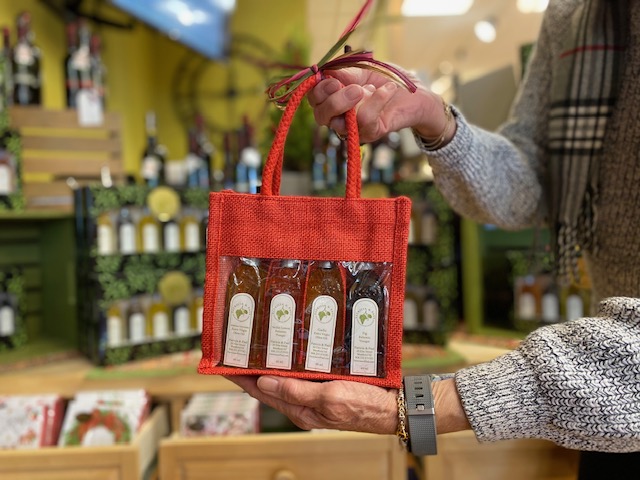 Give the gift of fresh extra virgin olive oil and aged balsamics from Modena. We love these holiday packs that come in assortments of 4 or 6. A perfect hostess gift for the holidays! Patricia & Paul, 20 Elm Street, Westfield www.patriciaandpaul.com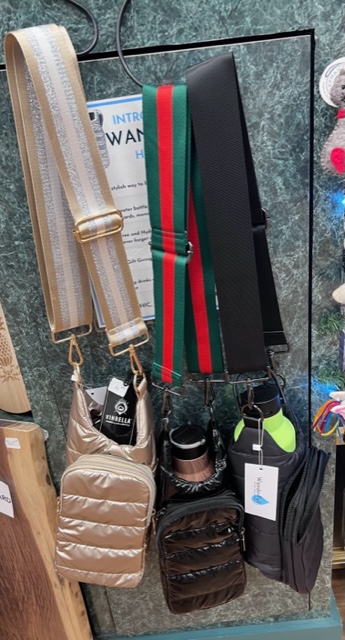 Tired of carrying around your water bottle or Corksicle at an event? We found these Wanderful bags that keep you stylish while keeping you hands-free! Plenty of room for your phone and essentials. Plus – pair with a stylish strap and interchange to match your outfit! Periwinkle's Fine Gifts, 19 Union Avenue N, Cranford www.giftthebest.com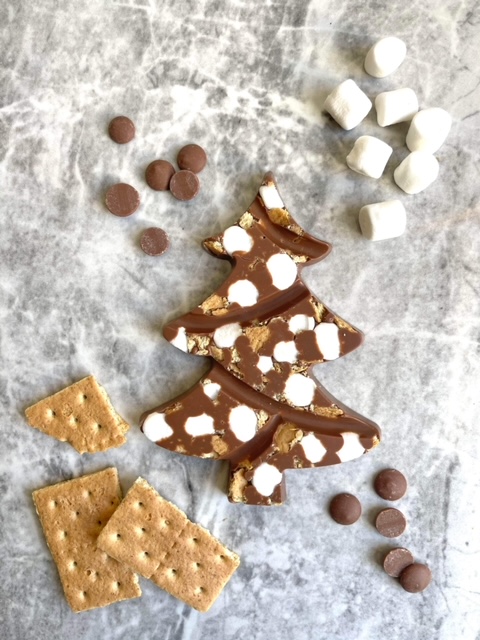 These decadent holiday chocolates are sure to delight everyone on your list! Choose from her new Christmas Trees that are customizable with a choice of chocolate and topping or the beloved peppermint bark available in white, dark, or bite-size! Message for orders on Instagram or Facebook. Pickup in Scotch Plains. the raw confectionery, Scotch Plains www.instagram.com/therawconfectionery or www.facebook.com/therawconfectionery You can read more about the raw confectionery in this post!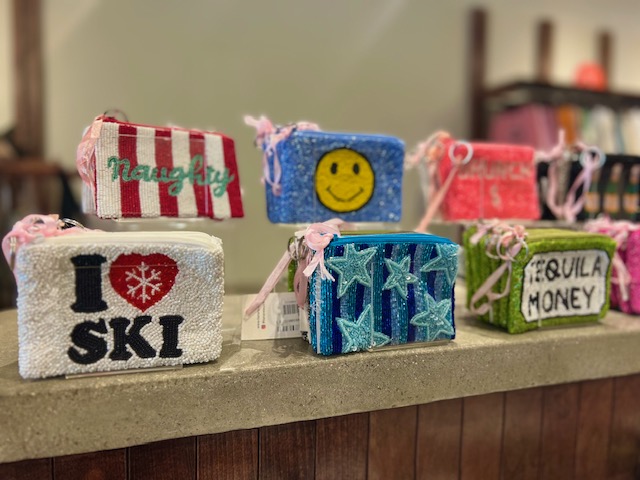 These aren't your ordinary coin purses! Stashing your money and credit cards never looked more luxurious! A fun stocking stuffer for sure! South Moon Under, 249 E Broad Street, Westfield www.southmoonunder.com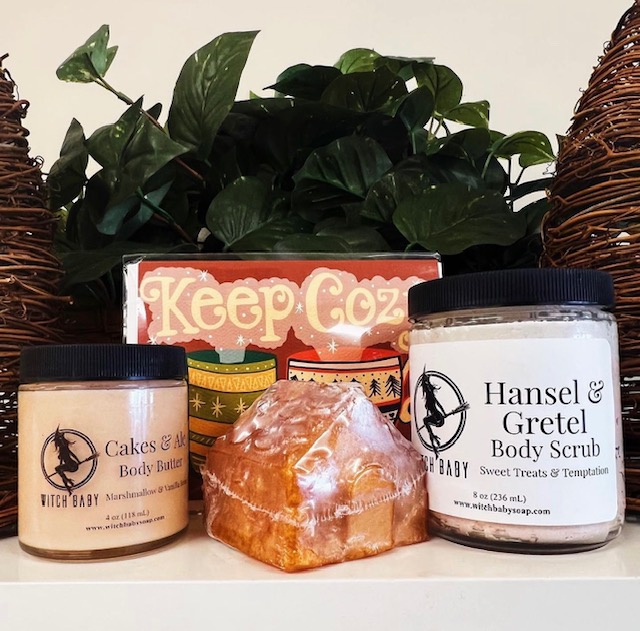 These gingerbread cottage soaps are almost too adorable to use! However, you'll want to have these handy at bath time as they are filled with loofah sponges for a luxurious scrub! Available in multiple holiday colors. Witch Baby Cranford, 11 Eastman Street, Cranford www.witchbabysoap.com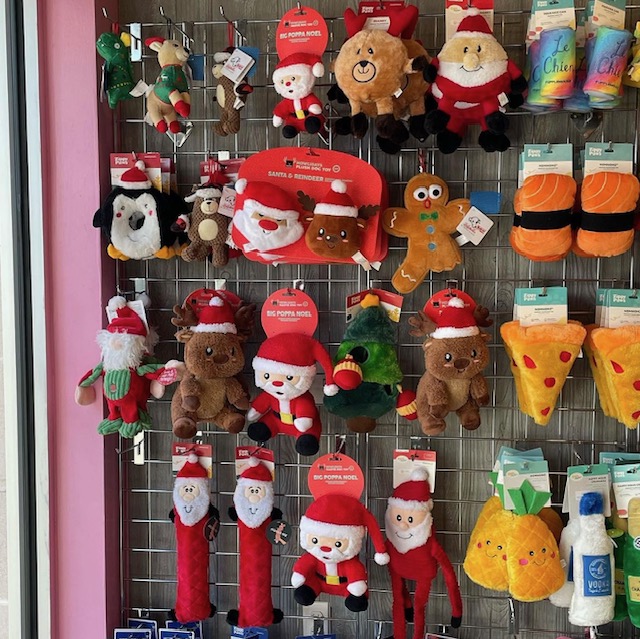 Don't forget the furry friends on your list! Any plushie from this shop is sure to bring happiness to your best friend! Woof Gang Bakery & Grooming Cranford-Westfield, 4 South Union Ave, Cranford www.woofgangbakery.com
Have any other great Holiday Gift Ideas? Want your business highlighted on the blog? Shoot me a message via the form below!