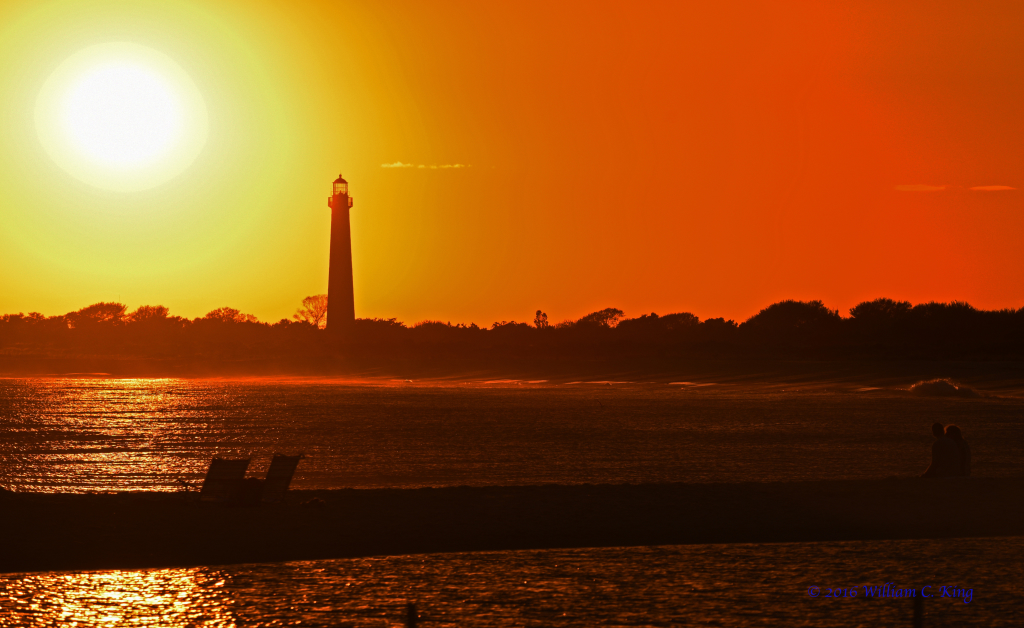 What is New Jersey Famous For?
New Jersey is world famous for its boardwalk beaches and Atlantic City casinos. These main attractions help the city draw 27 million tourists every year.
But the "Diner Capital of the World" also has finger-licking eats around every corner.
That includes iconic food like hoagies, classic Italian dishes, everything bagels, and of course Nathan's Famous Hot Dogs. Locals will also be familiar with saltwater taffy, pork rolls, disco fries, and some of the best tomatoes in the world.
Plus, the Garden State is home to many horticultural edens, geographical wonders, and famous landmarks. Beyond that, Jersey has some historical sites that were fundamental to the formation of our country.
For film buffs and pop culture enthusiasts, NJ is the birthplace of dozens of A-List celebrities. These include world-known actors like Meryl Streep, Joe Pesci, John Travolta, Michael Douglas, Jack Nicholson, Bruce Willis, and Kirsten Dunst.
In addition, there are famous musicians like Bruce Springsteen, Jon Bon Jovi, Frank Sinatra, Whitney Houston, and Paul Simon.
This article takes a close look at NJ's mainstay attractions, but also dives deeper to reveal some underrated and overlooked reasons to visit or live here.
1. The Jersey Shore
Jersey Shore, known locally as "The Shore," is more than meets the eye. The oceanfront stretches 141 miles…and far beyond what typically comes to mind from pop culture stereotypes.
Here are some great facts that may pique your interest:
Both the sunset and sunrise are visible from the beach
Hurricane Sandy devastated the northern shore, leading to a renaissance of newly-built upscale resorts, attractions, and neighborhoods
There are more than 40 distinct communities along Jersey Shore
The Shore actually has decent surfing along its entire length
Sandy Hook is home to New Jersey's only legal nude beach, so you can eliminate those tan lines
But maybe the most eye-opening fact about Jersey Shore is the unbelievable range of entertainment options. Here's a list of just a fraction of The Shore's more unique attractions.
2. Atlantic City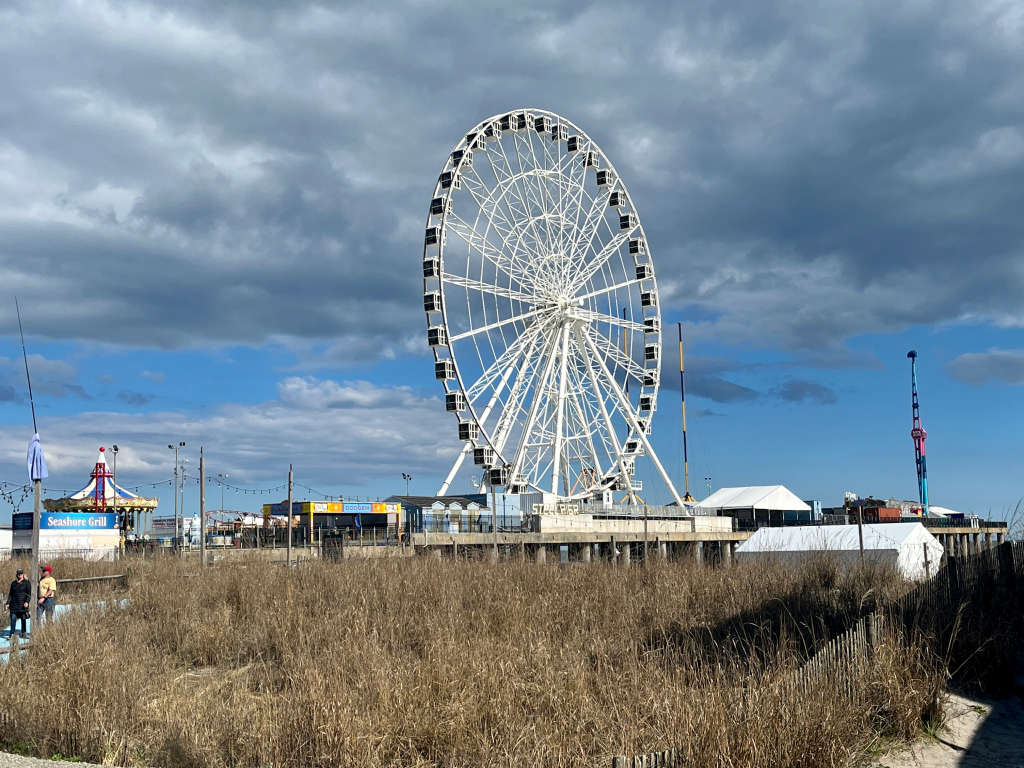 Atlantic City often gets a bad rap for being gaudy and kitschy. You might think of a fist-pumping Italian-American giving poolside champagne showers in a neon orange swimsuit. At times, you'd be right.
Atlantic City may be New Jersey's most famous city. The city itself is famous for casinos and the Atlantic City Boardwalk, the backbone of the bustling town.
Settled in 1785, the city has a storied past under its glitzy veneer. Visions of the show Boardwalk Empire and the board game Monopoly enhance the city's historical mystique.
For more, check out this great article on things to do in Atlantic City.
3. Revolutionary War Sites
Long-time history buffs and budding young historians have plenty of famous sites to visit in New Jersey. Here are the top 5 revolutionary war sites across the state.
4. New Jersey Lakes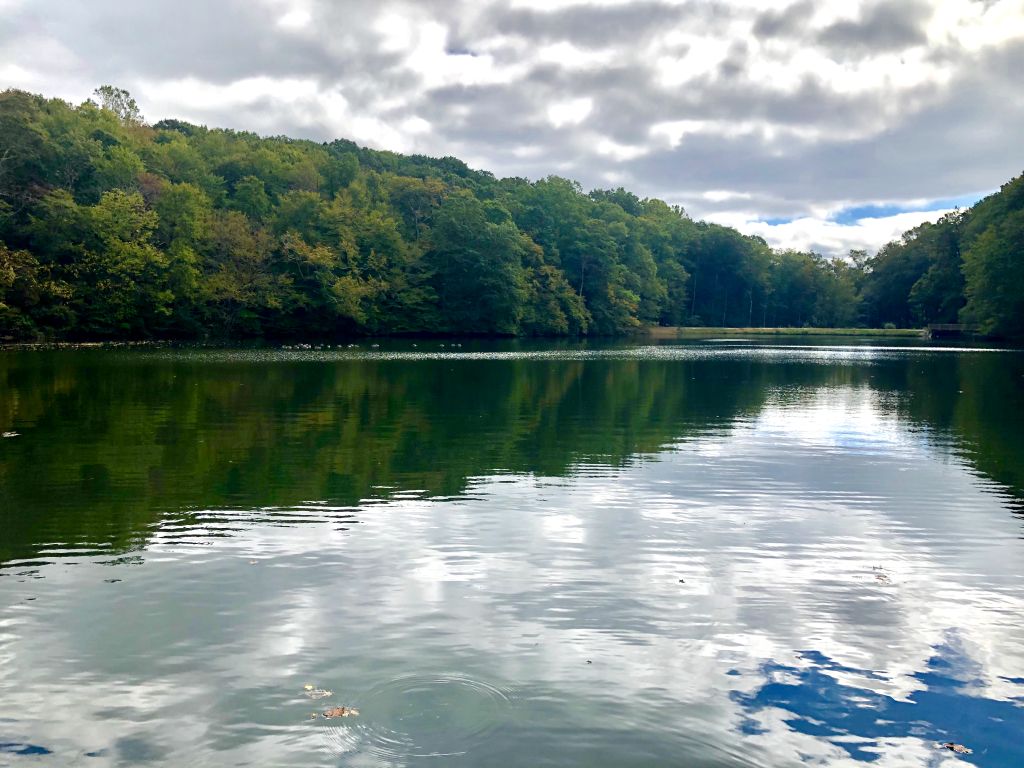 Lake Hopatcong is the most famous of New Jersey lakes for good reason. The largest lake in the state, it offers 45 miles of shoreline only 45 minutes from NYC. It's an excellent getaway for waterskiing, jet-skiing, and making golden summer memories.
You'd never know that Lake Carnagie is a man-made lake built specifically for the Princeton rowing team. Princeton now shares the water with the US Olympic rowing team, so you won't be able to swim here. But you can enjoy the calming swoosh of the boats gliding across the glass surface.
Atsion Lake of Wharton State Park is among the most photographable of New Jersey lakes with its looming pine trees along the waterfront.
5. New Jersey Mountains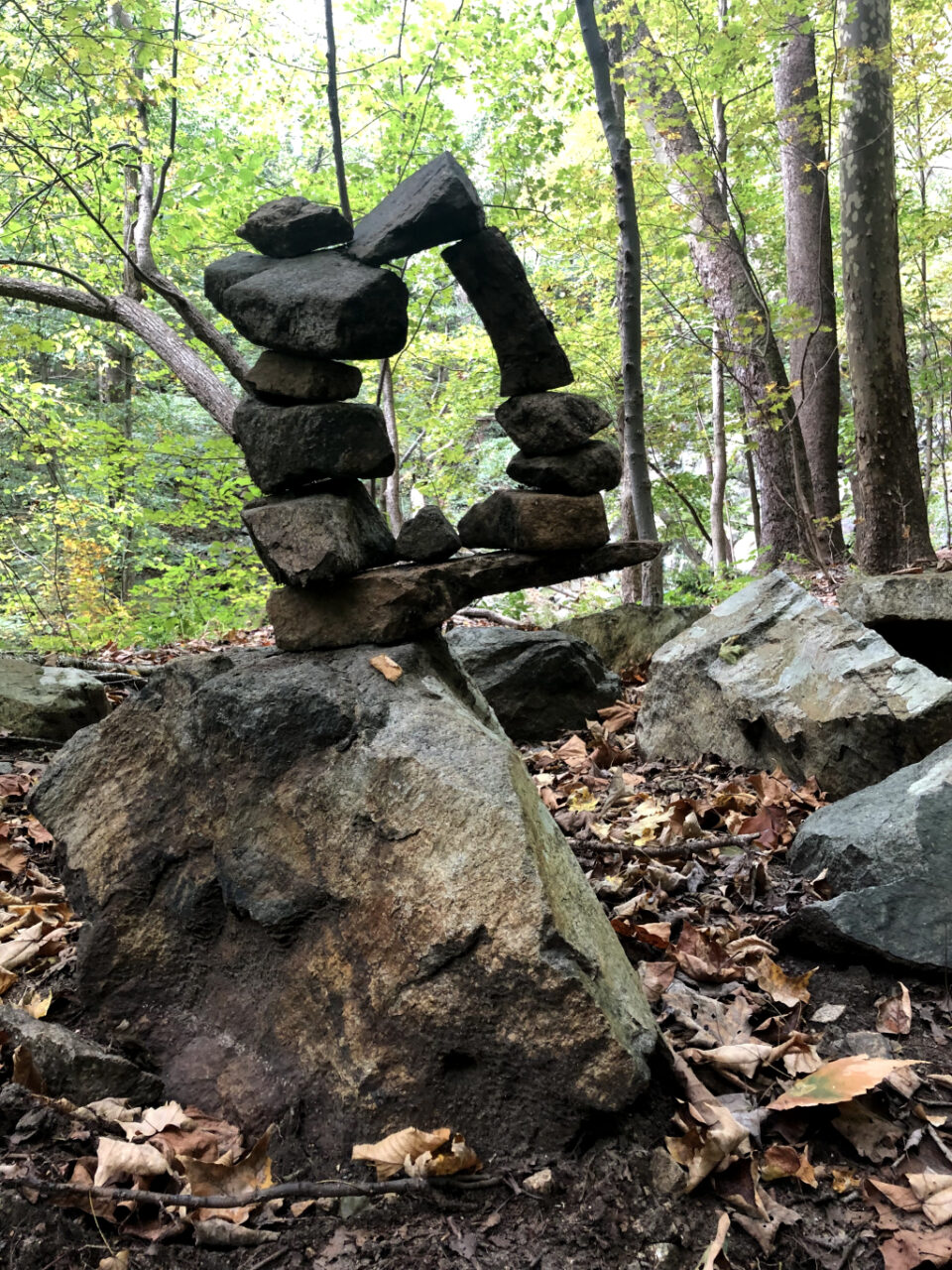 The rolling peaks of the Delaware Water Gap are unmissable for any New Jersey resident. The melding of wide rivers and interesting topography make for picturesque views around every bend.
The Palisades Cliffs on the Hudson River are another fascinating location. The cliffs are imposing, steep, and provide wonderful views of New York City.
6. High Point State Park
High Point State Park is interesting because–you guessed it–it actually has some decent elevation. At 1800 feet above sea level, it provides some of the best views in New Jersey.
You'll find it in the north on the Pennslyvanian border.
7. Paterson Great Falls National Historical Park
The Passaic River plummets 77 feet next to Paterson, New Jersey. It's a rather stunning natural showcase. Unfortunately, the footbridge across the waterfall is closed.
Even so, this little natural wonder is another landmark making New Jersey famous. Plan your visit with this helpful link.
8. Ellis Island and Liberty State Park
Ellis Island and Liberty State Park belong to Jersey City. Though touristy, both islands are beautifully restored and maintained.
Did you know Lady Liberty's copper exterior is less than 1/10 of an inch thick, or the width of just two pennies?
It's an excellent time to visit the Statue of Liberty because the crown has recently been reopened to the public after years of closure. Though a bit daunting, it's pretty fascinating to see the inner structure of the statue.
Be aware that tickets cost about $25, and you need to order them well in advance.
9. Cape May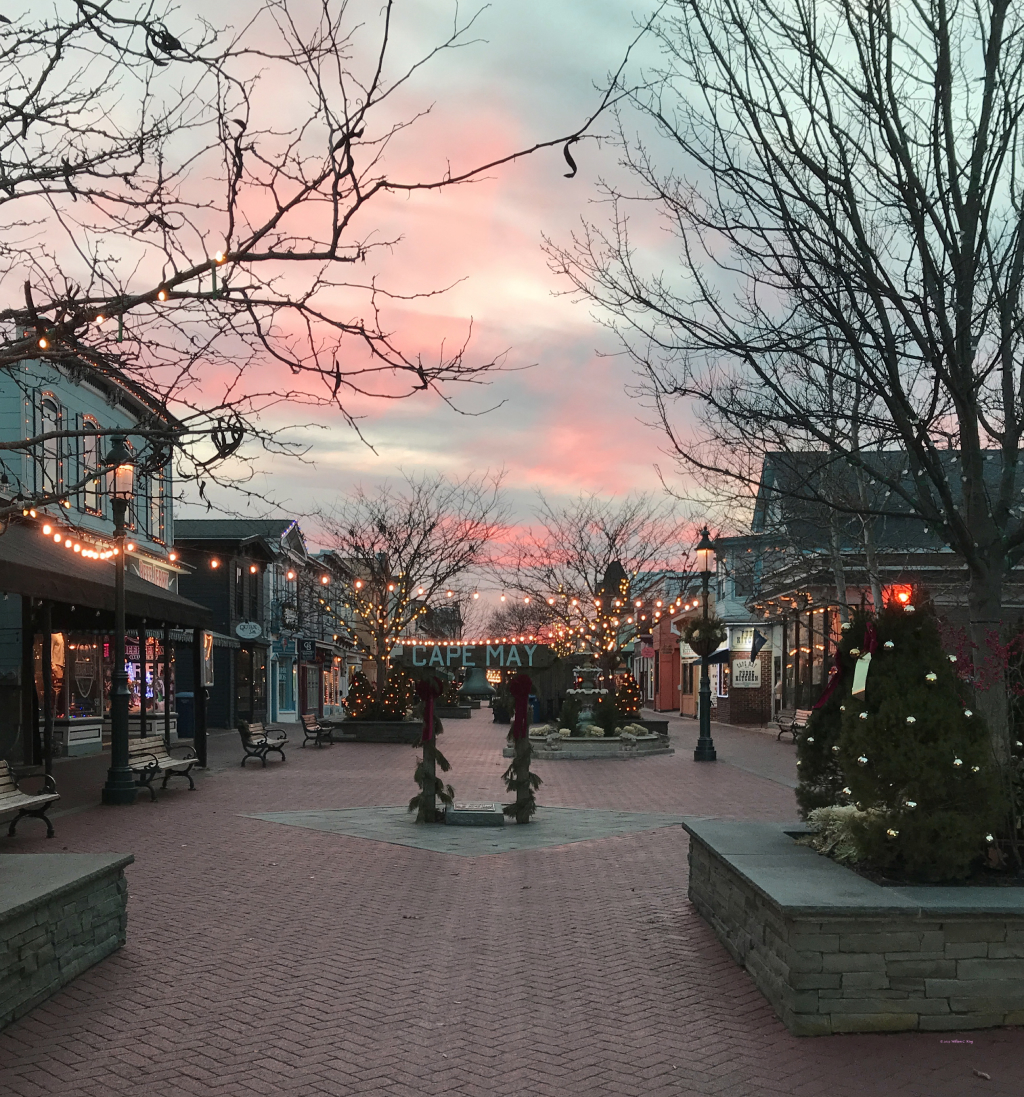 Cape May is filled with old-world charm that provides a perfect counterpoint to the glitz of Atlantic City. From horse-drawn carriages to the grandeur of old lighthouses, it makes for a relaxing getaway.
It's among the most famous of Jersey Shore communities. Here are some of the most quaint and interesting things to visit.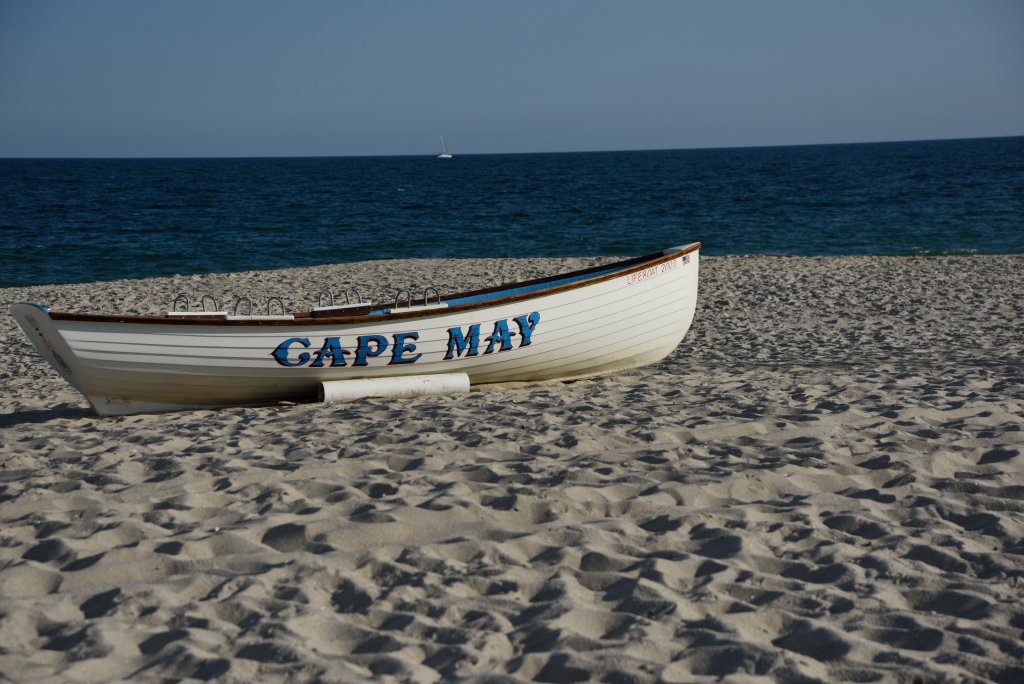 Cape May Interesting Facts
Did you know that Cape May is the only Historic Landmark City? In fact, the entire city is a National Landmark.
There are a large number of Victorian houses here due to a fire that wiped out a huge part of the city in 1878, the middle of the Victorian building era.
Many refer to Cape May as the First Resort, as it played host to the rich and famous, plus a couple of presidents.
The town was also a stop along the Underground Railroad. Harriet Tubman lived here and helped guide slaves to freedom. A museum has been erected.
Sticking about twenty miles out in the ocean, Cape May is a migratory concentration point for monarch butterflies and migrating birds. Birds and butterflies stop in Cape May to rest and fatten up before flying the eleven miles over the Delaware Bay.
Famous New Jersey
We've covered many of the attractions, landmarks, and other things that make New Jersey famous. Of course, there are plenty more little wonders that we've missed. If you know something we don't, please leave a comment!