We've Got the Inside Scoop on the latest On-Demand Mobile Restaurants and Wonder's Cocktail Bar, The Garrison!
Imagine ordering gourmet food with the touch of a button and having a mobile kitchen arrive in front of your home within minutes. Then, picture a talented "Chef on the Road" beginning to prepare your meal inside the innovative truck and delivering it immediately to your doorstep upon completion. You take the piping hot food and serve it right away to your family, already sitting at the table. Sounds too good to be true? Thanks to entrepreneurs Marc Lore and Scott Hilton, the CEOs of Wonder Group/ Wonder app, the in-home dining experience has been changed forever.
It's no "wonder" that Wonder Mobile Restaurants are the hottest new way to order up fresh, delicious meals on a busy day in Cranford, Westfield, Scotch Plains, and soon to your neighborhood! Forget fast-food, forget the food delivery apps bringing you soggy, cold food…these Wonder Mobile Restaurants are taking over and the customers in Union County are raving! Not only can you try delicious, restaurant-quality food from the most talented chefs around the country, choose from a variety of cuisines, satisfy the cravings of everyone in your family…their courier service Envoy is teaming up with your favorite local restaurants as well!
We would like to extend a huge thank you to Wonder's Senior Vice President of Hospitality, Lara Crystal for taking the time to do this 365CWNJ exclusive interview as well as Amanda Witschger Senior Manager, Field Marketing for her continued support and communication! We were able to sample from some of the hottest restaurants offered on the Wonder Mobile Restaurants! Read more to find out how the Wonder app works, our Top Picks off the menu, and what's really happening with The Garrison cocktail bar in Cranford!
How did the concept of Wonder come about?
The idea started with asking ourselves if we could create a great, restaurant-quality dining experience for families at home. We all order in… but the quality rarely compares to an in-restaurant dining experience. "Soggy", "cold", "messy" presentation are probably words we've all used to describe some takeout options. We knew if we could solve that – bringing great food right to a family's front door – we'd be onto something exciting!
Why the name "Wonder"?
The name relates to our mission: To bring "wonder" to every meal.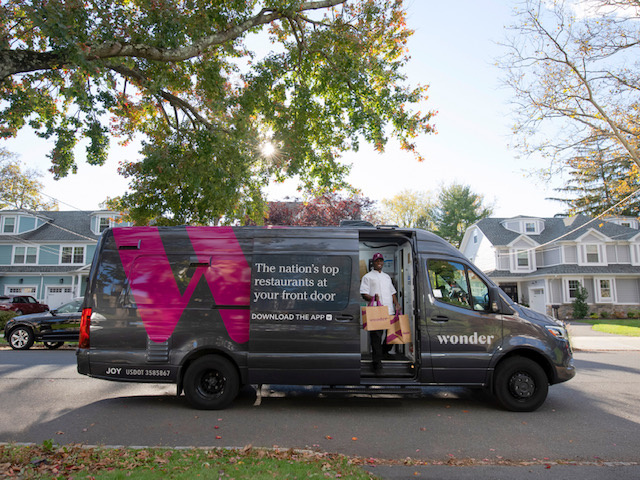 Did the pandemic and quarantining fuel the desire to start the Wonder company sooner than later?
The idea for Wonder actually started before the pandemic but launching during the pandemic absolutely proved the value of our service. Everyone has adapted even more to eating at home, so we saw strong adoption from very early on.
Why do you think this idea of "bringing the kitchen to the home" is so successful?
Wonder provides an everyday alternative for busy families to enjoy mealtimes at home without having to cook or resort to fast food. We're giving people access to great food with nutritious options in a convenient, affordable, and sustainable way.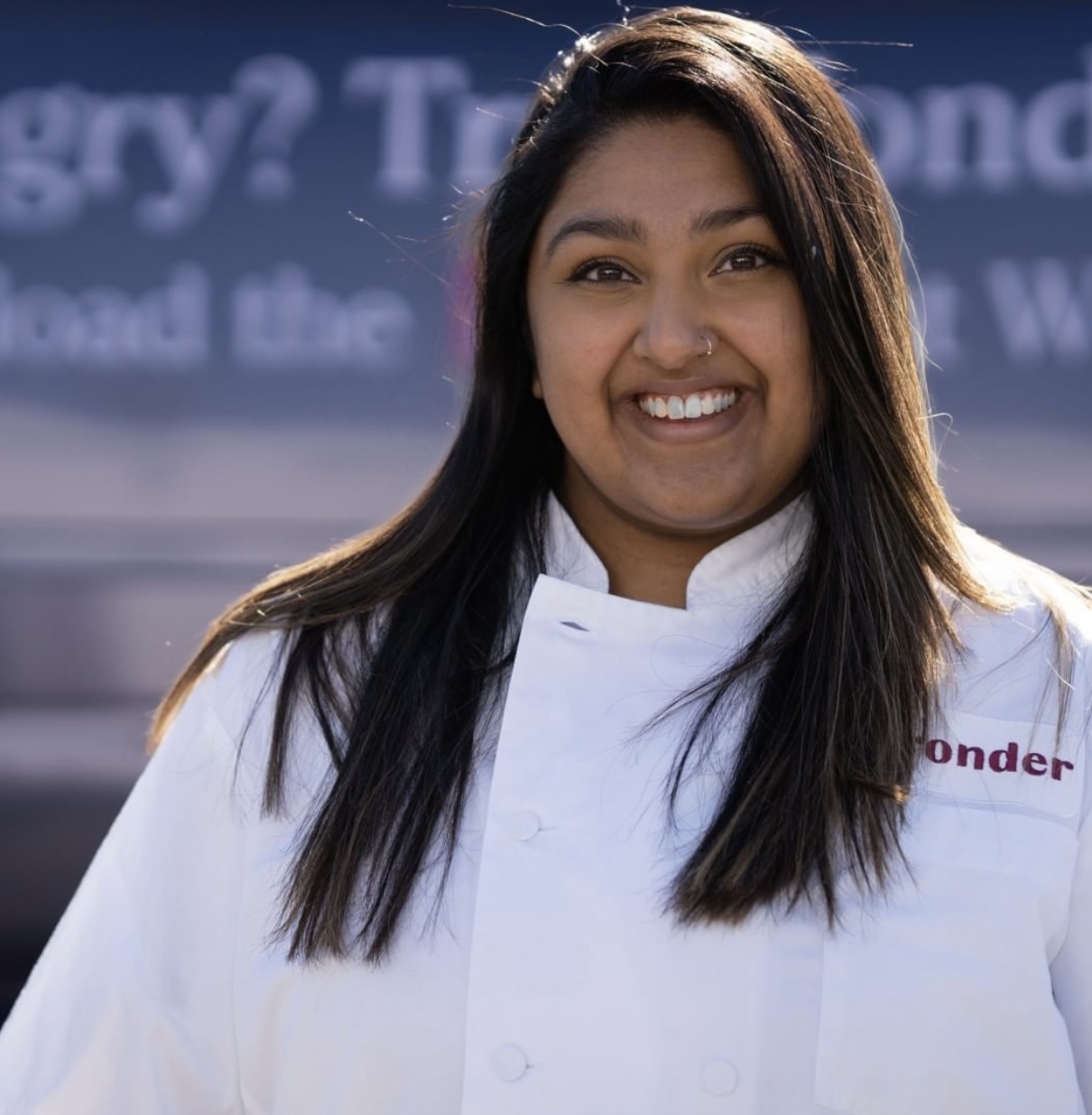 Why start in the Westfield, NJ area?
Westfield, NJ was a compelling area for us to start in because of the number of families within the town. It was an ideal location in terms of the households we could serve efficiently with our mobile kitchens. Plus, many of our early employees have friends and family in Westfield. We knew firsthand this would be a great place to start! We received such a warm welcome from the residents of Westfield and are proud to be community partners while also providing our great service to the town and surrounding areas.
Wonder now serves all of Cranford! What nearby towns are next?
We are expanding quickly! We recently expanded to Scotch Plains, NJ, Summit, and have expanded to serve all of Cranford, NJ! In the early part of this year, we'll be expanding to Ridgewood, New Providence, Berkeley Heights, Maplewood, and Chatham Borough. Throughout the year, we'll be expanding further throughout Bergen, Essex, and Union Counties, and even into New York and Connecticut!
So, what exactly is inside each Wonder Mobile Restaurants?
The equipment and technology on our vehicles are proprietary, as are our cooking methods. We've spent years adapting French cooking techniques and modern kitchen technology to our mobile kitchens. We can fire up and serve the 5-star food at your door that customers love!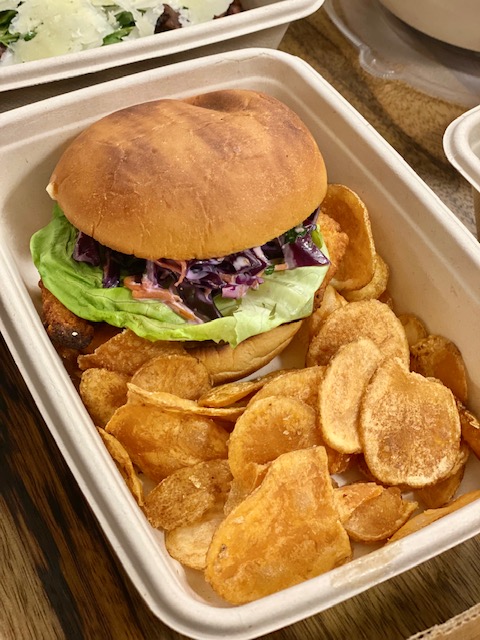 Each Wonder Truck chef is professionally trained
Yes! Our Chefs on the Road (COR) are the heart and soul of Wonder. They are our team of high-caliber chefs each trained in one (or more) of the menus we offer.
How does Wonder choose which restaurants to feature?
We identify top chefs across every cuisine and acquire the exclusive rights to their menus. We partner with these chefs – including Bobby Flay (Bobby Flay Steak), Jonathan Waxman (JBird), Nancy Silverton (Pizzeria Mozza), sushi master Daisuke Nakazawa (Bar Nakazawa) and Michael Symon (Chios Taverna) among many more. The team at Wonder collaborates to learn the recipes and techniques of their beloved dishes so we can recreate them at scale with the same quality you would get in a restaurant.
Do these featured restaurants rotate?
Wonder currently offers 17 restaurants. Although each truck is dedicated to one restaurant, but all restaurants are available to customers in every service area.
It's very exciting that you now offer cocktails, wine, and beer! Will the selections change, and will you be adding your own homemade cocktails?
We'll be continuously refining our assortment to adjust for occasion and seasonality. We are also exploring custom cocktails as an enhancement to our existing menu!
What do you say to people who think you may be taking business away from the local, family-owned businesses in the area?
People are absolutely still going to want to eat out at their favorite neighborhood restaurants. Wonder doesn't replace the social setting and experience of dine-in restaurants. There will always be a combination of consumers who want to eat out, cook for themselves, entertain at home, and order delivery.
With that being said… Wonder has Envoy which brings local eatery selections right to your doorstep?
Envoy is a key part of the Wonder experience. Wonder is dedicated to bringing great food right to the customer's door – whether it's a mobile kitchen that cooks outside your door or delivery from a familiar favorite. If you're craving food from a neighborhood spot, you can use the Wonder App! You can place an order for pickup or delivery. When Wonder begins serving a town, it also partners with some of the best restaurants in the community to be part of its innovative courier service (called Envoy). Wonder is passionate about an amazing home dining experience. We provide delicious food that can come from NY, LA, or that favorite spot in your town in New Jersey.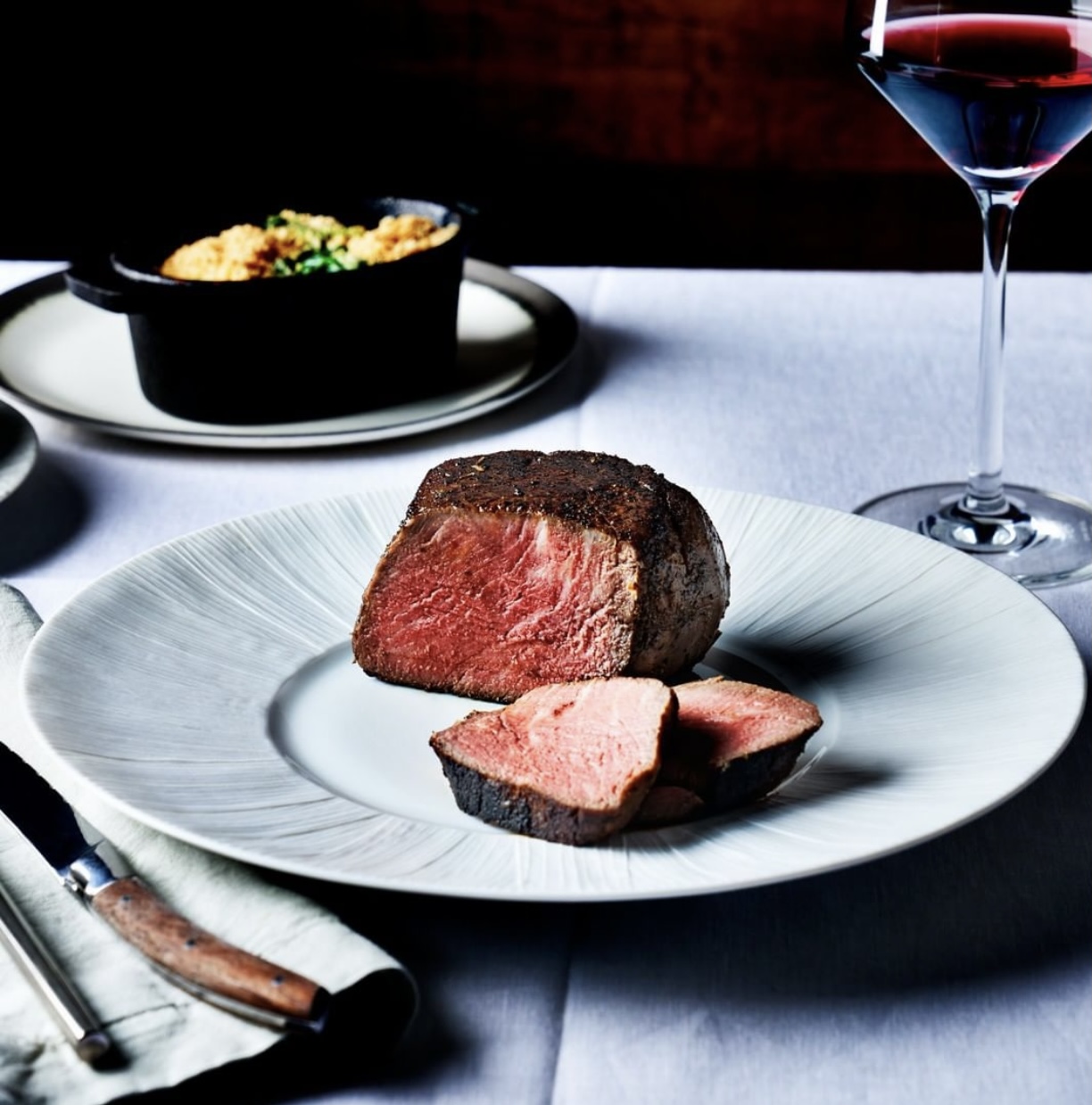 What part of Wonder is stationed in Cranford, NJ?
Wonder's newly designed central kitchen is located in Cranford, NJ. This is where we prepare the food that is then loaded onto our mobile kitchens and then dispatched, ready to serve you each night. Our goal is for this central kitchen to be a model for the sustainable processes we're building. For example, the central kitchen recently received a Leadership in Energy and Environmental Design (LEED) Certification, the global framework to recognize buildings that are healthy, highly efficient, and better for both occupants and the environment.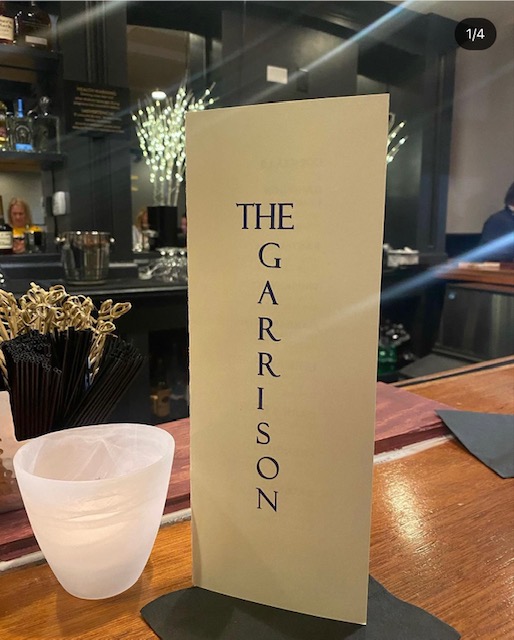 Let's talk about The Garrison bar at 112 South Avenue E in Cranford (former Kilkenny House location)!
We're excited by the opportunity to add alcohol to our Wonder Mobile Restaurants service. As part of that offering, we acquired the old Kilkenny House license and location, which we renamed The Garrison. Kilkenny House was a local institution, beloved by the community. We were happy that we could keep the location open and excited to serve customers at The Garrison. In addition to our cocktail list, we also serve small plates, salads, and varieties of Pizza Napolitana! We are also excited to deliver cocktails, beer, and wine to customers at home. Make a reservation starting at 4pm each day for a cozy fireplace seating here: Resy
To someone who may be on the fence about ordering from Wonder, what do you think is the #1 reason why you get your repeat customers?
Short answer: because our food is exceptionally delicious! We bring exclusive menus from some of the best chefs and restaurants in the country and make it a regular experience for your family. Your order is fired, finished, and plated on our mobile kitchens by our Chefs on the Road just steps away from your door, then served as soon as it's ready. Due to this system, families experience the food the way it was meant to be enjoyed.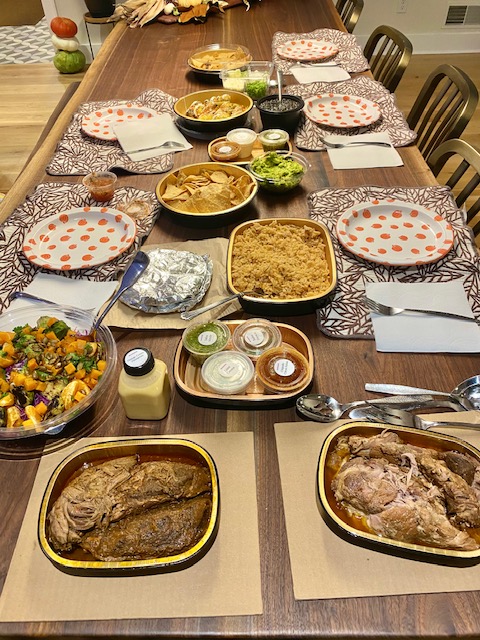 What is the future of Wonder?
We're continuing to add award-winning chef partners and new menus to our service. And we're expanding to reach as many customers as possible, fueling our vision of a future where anyone can easily access the world's best food — anytime, anywhere.
Anything else you would like to add?
We offer menus for every eater and every occasion at your table. Visit Wonder.com to download the app and see if your home is currently in the serviceable area! We hope you'll let Wonder bring more joy to your table.
WE have been loving Wonder Mobile Restaurants and here's the TOP menu items from our favorite restaurants!
It's super simple. Download the app, explore the phenomenal restaurants that are "open", choose your menu items, and then wait for the magic to happen! The local restaurants on Envoy are open for breakfast and lunch. Many of the Wonder Mobile Restaurants begin at 11:30 am for lunch and some start a bit later. Here are some top menu items that we love:
Fred's Meat & Bread: The Cheesesteak Sandwich was PERFECTION, especially paired with the Garlic Fries! We are loving the Shroomshire Cheesesteak for the vegetarian option!
JBird by Jonathan Waxman: We plowed through the whole menu of this fabulous restaurant. Here's what we loved: Family-Size Heirloom Tomato Bruschetta, Grilled Skirt Steak Salad, Honey & Chile Roasted Carrots, and the Crispy Chicken Sandwich
Pizzeria Mozza: Nothing's better than Nancy's Chopped Salad and the Margherita pizza!
Taqueria del Día: Their "Build Your Own Taco Bar" was perfect for feeding the whole family! The Braised Beef and Carnitas were so full of flavor! The absolutely delicious vegetarian option includes grilled vegetables. The toppings are fresh and delicious, and the Chips with Salsa & Guacamole keep you coming back for more!
Cocktails! The wine selection is fabulous! You can find the perfect one to pair with a meal from any of the restaurants. If you are in the mood for a cocktail we like the Courage and Stone Old Fashioned, Negroni, and the classic Margarita!
What will be YOUR first restaurant? Can't wait to hear about your own Wonder Mobile Restaurantsexperience!