Located 16 miles southwest of Manhattan in Union County, Westfield is a town with a population of 30,754 people as of 2021.
Westfield is somewhat diverse, with a population of 82.29% white, 3.69% black, 20% Hispanic, and 6.74% Asian. The town has been growing increasingly diverse in recent years, as reflected in the increasing number of Hispanic and Asian residents. This diversity is evident in the town's schools and businesses and contributes to its vibrant and welcoming community.
If you'd like to explore the neighborhoods in Westfield, NJ, you've come to the right place. I've got all the information you need to make an informed decision about where to live.
Wychwood Manor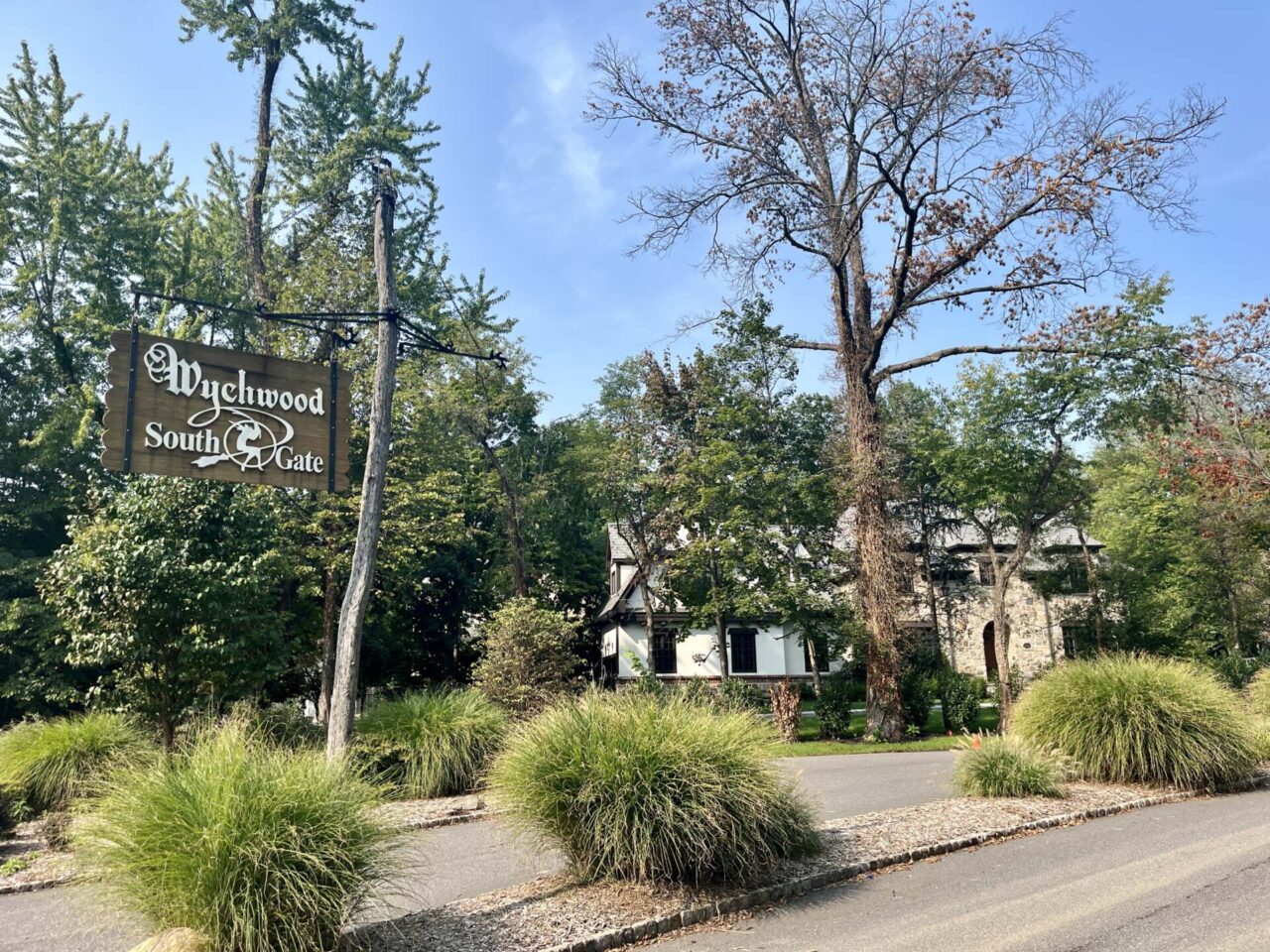 Wychwood Manor is a suburb in the northeastern part of Westfield, just west of Cranford, and the lovely Echo Lake Park flanks it. It was created in the 1920s when Westfield grew and expanded as a sanctuary for New York City travelers, just after Stoneleigh Park (located just south of Wychwood).
Thanks to Arthur Rule, who owned and operated a successful fruit distribution business in the Wychwood Manor neighborhood at the time. He set out to create a group of residences in this beautiful part of the expanding town, ideally situated next to the train and not far from Westfield's central business district.
Today, Wychwood Manor is a very sought-after neighborhood in Westfield. Situated on a picturesque hillside, Wychwood offers stunning views of the surrounding countryside. The homes, many of which have classic columns and porches, slate and shake roofs, and intricate porticos, embody the ideals of the past and are examples of period classical Georgian, Dutch Colonial, Tudor, and Mission architecture.
The tree-lined streets and manicured lawns give Wychwood a stately feel, and the neighbors are always quick to lend a helping hand. Whether looking for a quiet place to raise a family or a vibrant community to retire in, Wychwood is the perfect place to call home.
As of August 2022, Wychwood's median sales home price is $2,210,000. This reflects the high demand for homes in this desirable neighborhood and the tremendous value that Wychwood offers.
The Gardens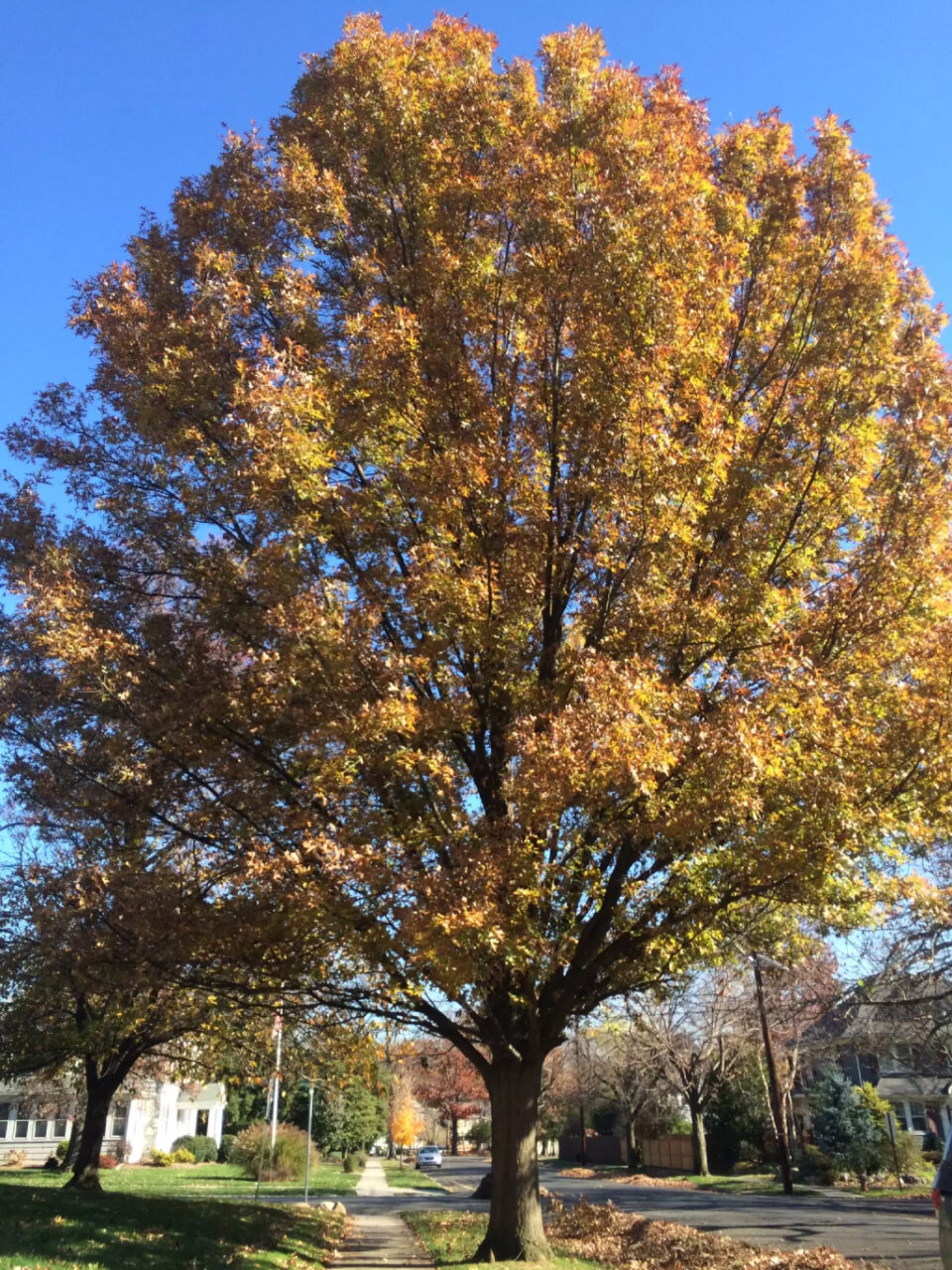 The Gardens is a historic neighborhood located in Westfield, New Jersey. The community is known for its beautiful gardens and convenient location near downtown Westfield. The Gardens was initially developed as a New York City commuter suburb in the early twentieth century.
Since the first residences were built at The Gardens in 1909, three developers have contributed significantly to the design of the homes: Lloyd Thompson, E.S.F. Randolph, and Alfred H. Welch.
Welch is renowned for his Tudor-style and Norman-style mansions, while Randolph primarily built residences in the Colonial Revival architectural style. Thompson designed homes in a range of architectural styles.
The community was designed with streets that radiated out from a central green space, creating a series of small "garden" neighborhoods. Today, The Gardens remains an attractive and desirable place to live, with its tree-lined streets and proximity to shops and restaurants.
Many of Westfield's most essential features are close by in this area. Along with being close to US-22 and Downtown Westfield, The Gardens is also close to the 12-acre Mindowaskin Park, a local attraction that serves as a refuge for wood ducks, egrets, blue herons, and other wildlife species.
Although the lake was built in 1859 to provide ice to Westfield inhabitants, the park was initially constructed in 1907 and finished in 1918. Currently, Westfield has declared Mindowaskin Park as a historic property. As of August 2022, the median sales price in The Gardens is $2,420,000.
Westfield High School, one of the state's top-rated high schools, serves the residents of this neighborhood. It ranks no. 6 in Union county, according to Niche, a wide range of sports teams and student groups, classes in five foreign languages, and award-winning fine arts programs are all offered at Westfield High School every month.
In addition to its exceptional school, The Gardens is also known for its active civic life, with strong community involvement and volunteerism tradition. From its beautiful gardens to its strong sense of community, The Gardens is truly a unique and special place to call home.
Stoneleigh Park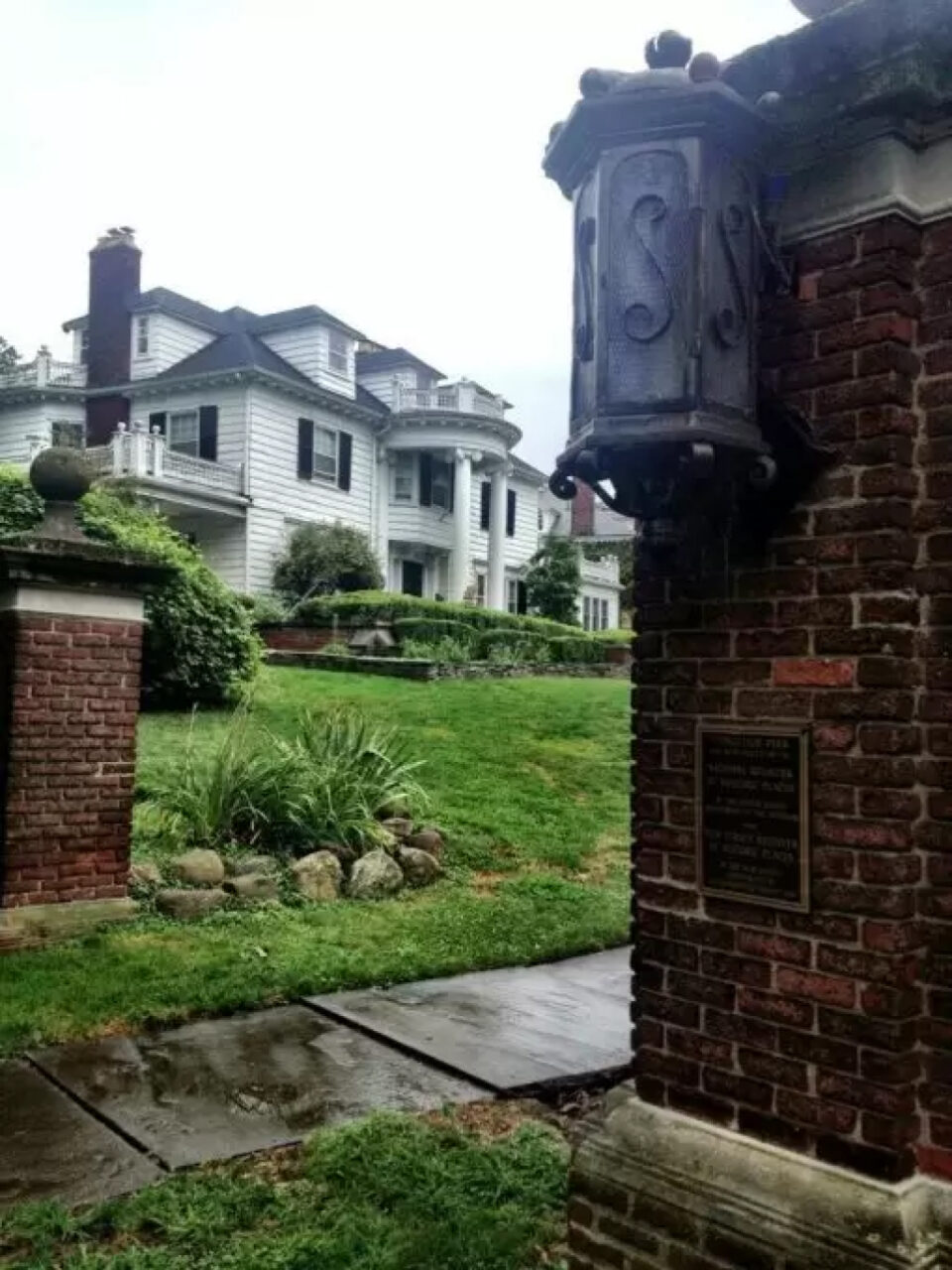 Stoneleigh Park is a residential neighborhood located in south-central Westfield, New Jersey. The neighborhood is bounded by Westfield Avenue and Rahway Avenue.
The community was developed in the early 1900s to utilize the area's pre-existing natural beauty to draw commuter New York professionals, wealthy Westfield businesses, and civic leaders looking for a quiet, affluent place to call home.
The Stoneleigh Park neighborhood is characterized by its tree-lined streets and various housing styles like the Colonial Revival and English Tudor architectural designs. The neighborhood includes single-family homes, duplexes, and apartment buildings.
Stoneleigh Park is an ethnically diverse community home to families of nearly all income levels. The community is served by a variety of public transportation options, making it a convenient place to live for commuters to New York City. As of August 2022, the average home price in Stoneleigh Park is $975,000
The Dudley Park – Kimball Avenue Historic District
The Dudley Park – Kimball Avenue Historic District is located in the heart of downtown Westfield, NJ. The district encompasses a ten-block area that includes the town's central business district and several residential neighborhoods.
The area was first settled in the early 18th century and quickly became a thriving community. The town's central business district developed along Kimball Avenue, and the area's historic homes are located in the surrounding neighborhoods.
The Dudley Park – Kimball Avenue Historic District is home to various businesses, including shops, restaurants, and office buildings. In Dudley Park, the median price as of August 2022 is $985,000
The Dudley Park – Kimball Avenue Historic District is an excellent example of a small-town Main Street community that has retained its historic character while also evolving to meet the needs of 21st-century residents.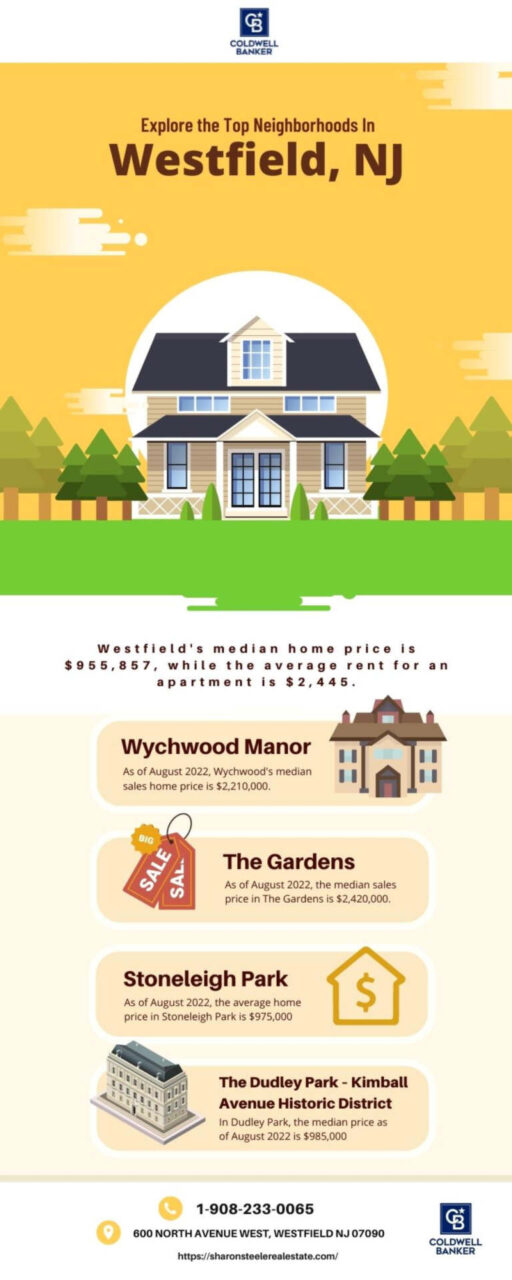 Wrap Up
Overall, Westfield's median home price is as of August 2022 is $1,252,229, while the average rent for an apartment is $2,445.
Even though there are a lot of perks to living in Westfield, students have complained about the residents being elitist and rude to them. Furthermore, it seems like Westfield prides itself on having one of the highest property taxes in the nation.
However, Westfield is still a desirable place to live for many people because of its proximity to New York City, off-the-chart public schools, and low crime rate. You could leave your door unlocked for many days and nights without worrying about break-ins.
Plus, the outstanding housing stock is appealing to many homebuyers. If you're looking to move to Westfield, as a local real estate professional, I can help you find the perfect home in the Westfield neighborhood that meets your needs and budget.
Don't hesitate to contact me today! Thank you for reading! I hope this article was helpful in your decision-making process.