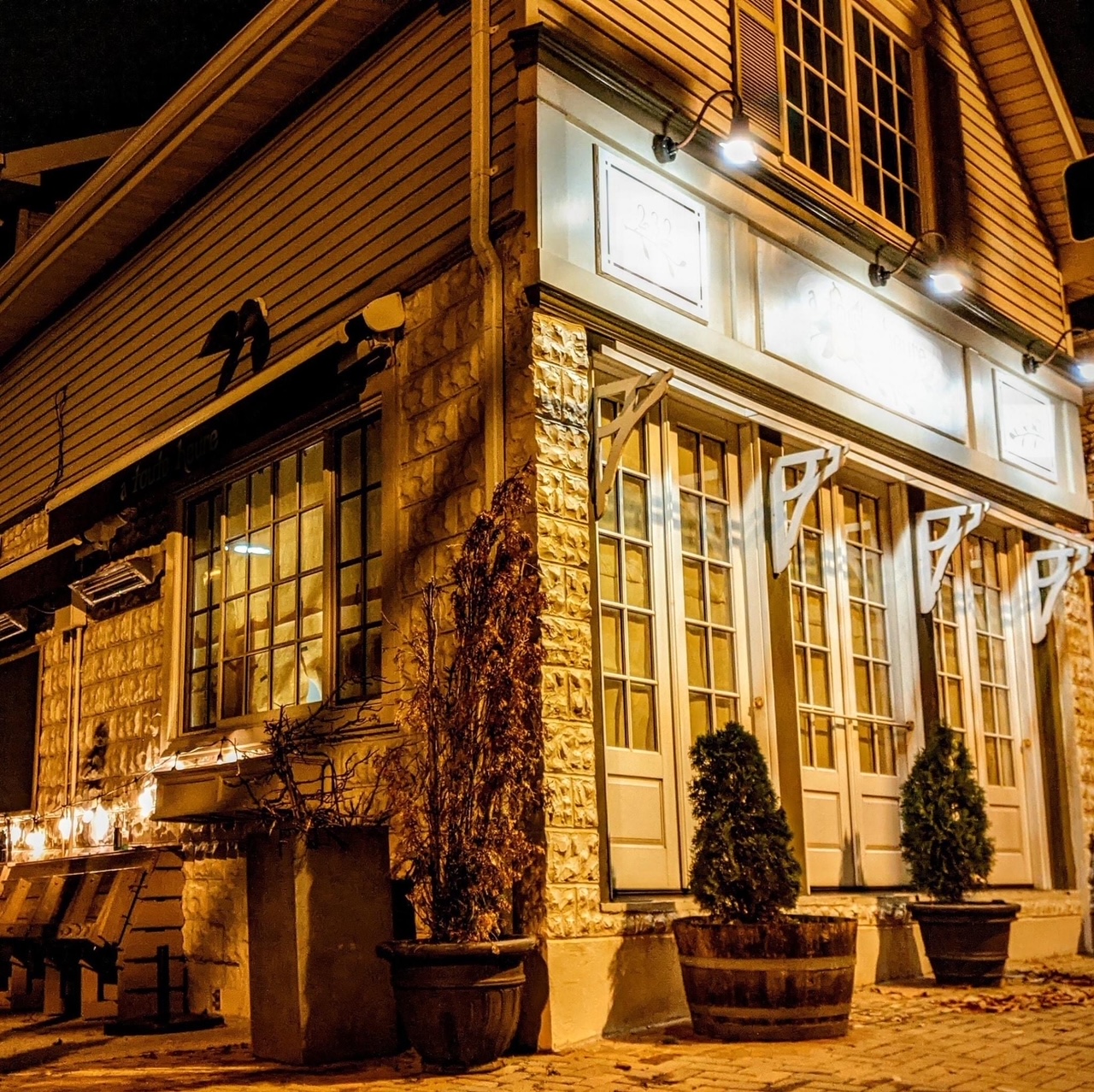 With Great Anticipation, Wasai Bistro to Open in Cranford!
As soon as I saw the post that a new restaurant was to open where A Toute Heure recently closed its doors, I was so excited! This particular restaurant location is so quaint, and locals have enjoyed many memories dining indoors and outdoors at this beloved neighborhood spot at 233 Centennial Avenue. When I found out that Wasai Bistro Cranford was going to be a French/Japanese fusion restaurant, I was even more intrigued! I immediately reached out to the head chef and owner, Nelson Yip, to get the scoop on Cranford's latest culinary acquisition. First, I'll tell you a little bit about Chef Yip and his training, then give you an insider's look at the menu, and finally what the neighborhood can anticipate for opening day at Wasai Bistro!
A quick background on Chef Nelson Yip
Nelson Yip was born and raised in Hong Kong. He spent a quarter of his life in Hong Kong before he moved to Montreal. Yip became a sushi chef there and in time became
Executive Chef at a famous restaurant called Profussion in the Four Seasons Hotel. In 2002, he moved to New Jersey and opened up a restaurant in Montclair. He currently lives in Little Falls, NJ.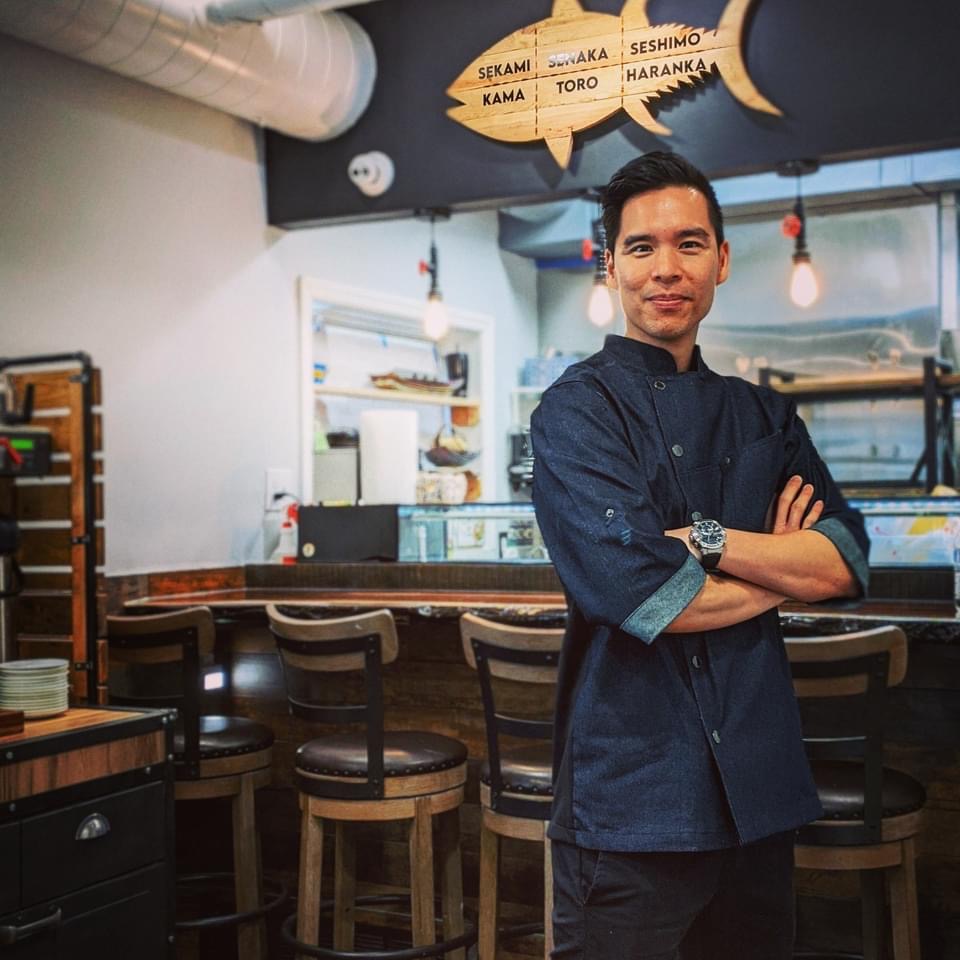 What was your inspiration for becoming a chef? Where did you train?
In 1991 I started from the bottom as a kitchen helper at a Japanese restaurant Katsura. Slowly, I rose up and they started to give me more responsibilities. I went from making the rice, to prepping the fish, to becoming a chef. After becoming a chef, I moved on to the Four Seasons in Montreal. There I was alongside a French chef and that's where I picked up my French culinary knowledge.
Chef Yip's first restaurant
The first restaurant that I opened was actually in Montreal. It was in a Best Western hotel. Then I came to the United States and opened my first restaurant in Montclair, NJ named Aozora. After that, I opened another one in Bloomfield, NJ called WabiSabi. Now I am here, ready to serve Cranford, NJ and the surrounding towns!
What about Cranford, NJ caught your eye for your new location?
I was looking for a location with outdoor seating. And Cranford is very beautiful. So, everyone can enjoy the beautiful scenery while enjoying great food.
Unique French/Japanese fusion cuisine at Wasai Bistro Cranford
My culinary journey started in Montreal, which is very heavily influenced by French cuisine. I thought, wouldn't it be great to combine Japanese and French? I feel like this combination has something for everybody. Not everyone is into Japanese food, so you need something very different to broaden the menu. Everyone in the family will be happy!
Let's talk about the menu! What are your recommendations for new patrons?
If we are talking about a full course meal, then we have a wide assortment of appetizers and something for everyone. For those that enjoy sushi, I would guide you to our sushi bar and recommend the sushi combination platter which encompasses a wide variety of high-quality fish. When ordering an entrée from the kitchen, the question is by land or by sea?
If by sea, I would highly recommend the Chilean Seabass, one of my all-time favorites. If by land, I would recommend steak on a stone. Not only does it taste great, but it's also fun!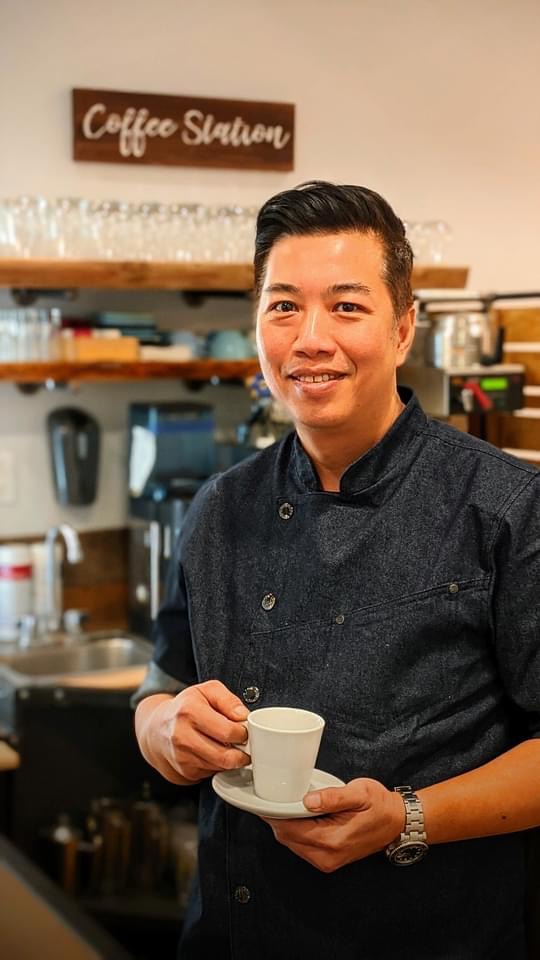 The signature item at Wasai Bistro Cranford?
It's the Wasai Signature or the Omakase tasting. Both of these items will be different each time. It will be the best items available in the restaurant for that particular day.
A unique menu item sure to please!
Wasai Bistro will have a scallop dish. The scallops will be paired with an uni sauce. I believe not many will have experienced this dish.
Ending on a sweet note
To end the meal, we have an assortment of homemade desserts such as Belgian flourless chocolate cake. If you're looking for something lighter, the mango mousse is delicious.
What is YOUR favorite dessert on the menu?
That's very difficult to answer because I have a bit of a sweet tooth! I'd have to go with the cheesecake! It's not too light, not too heavy, not too sweet…it's just right.
What will the interior of the restaurant look like?
The restaurant will have a rustic and home feel. I just want people to come in and feel warm and welcome. This felt right.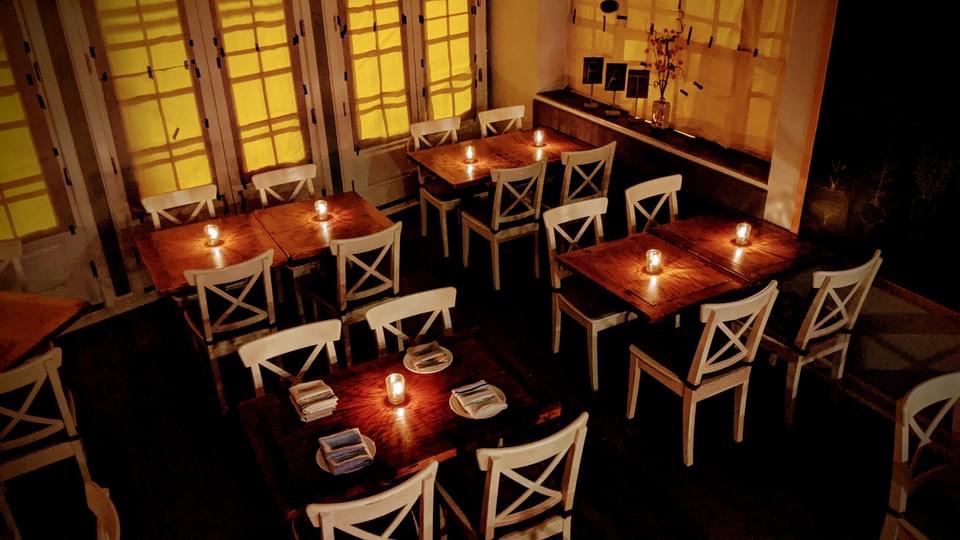 During this pandemic, how will Wasai Bistro Cranford practice social distancing and safe practices for the customers?
First, we will adhere to all the guidelines passed forth by the health department. Second, we have taken further steps by adding in a high capacity air filtration system and a UVC light in the HVAC. It should go without saying that everyone needs to wear a mask when they enter, and not take it off until they are seated. We will have a hand sanitizing station right by the entrance. Every night there will be a deep cleaning after the restaurant is closed. (bparlay.com) We will also take a 30-minute intermission after the lunch rush to disinfect the bathrooms and other common areas.
Many options for customers
Wasai Bistro will offer both dine-in and carry-out
When can we expect opening day at Wasai Bistro Cranford?
Hopefully the middle of December!
Will you be taking reservations?
Yes, we welcome reservations and walk-ins
What are you looking forward to most with your Wasai Bistro opening in Cranford?
I love to bring joy to people with food. With that being said I am most looking forward to spreading joy through good taste to new friends and welcoming back past friends. Wasai Bistro will be the perfect place to gather and enjoy amazing food with friends.
For more information and up-to-date opening information:
908-276-6600
232 Centennial Avenue
Cranford, NJ