French Mother and Daughter Team Open Parisian Bakery in Downtown Westfield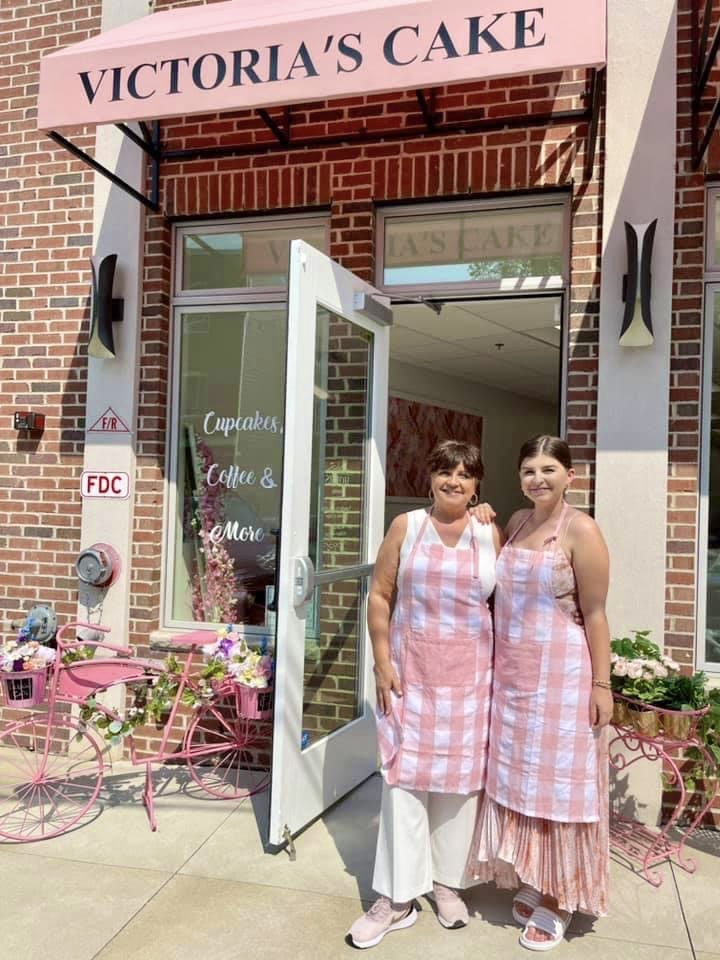 Victoria Marmet may only be 21 years old, but she already has her claim to fame in Downtown Westfield with her gorgeous new French Bakery! Her boutique bakery in Victoria's Cake , recently opened at 409 Westfield Avenue in Downtown Westfield. Her very own salon de thé boasts a "variety of homemade viennoiseries, cupcakes, macaroons, pound cakes, and layer cakes – as well as beverages in a modern Parisian atmosphere." Not only does her professional Chef make amazing treats but stepping inside the bakery is a true delight! Just in time for the holiday season, Victoria's Cake is ready for you to try some new and exciting pastries that everyone will adore! Let's find out more about Victoria's journey!
A little bit of info about Victoria
I am 21 years old and was born in Montreal, Canada. I grew up in France where both my parents are from. When I graduated high school, I told my parents that I wanted to come to live in the United States. Since they didn't want to leave me, we all moved three years ago! We had some friends in Florida and first moved to Miami for two years. It was a great experience, but we didn't fall in love with the climate and the environment. We wanted to live in a more European town. During COVID in August 2020, we searched for a new place. Since I was obsessed with New York I said, "Why not New Jersey?". We had to find a house in five days and now we live in Hillsborough, NJ!
Victoria's Cake Bakery is a mother-daughter team
My mother and I both created Victoria's Cake and we are the owners except for the baking part. We have a very good friend of ours who is also French and is our pastry chef!
What is your earliest baking memory?
I have always loved baking. When I was a kid, I remember baking on Sundays with my mom and bringing cupcakes to school before every holiday or vacation.
What inspired you to open Victoria's Cake in Westfield?
I wanted to create a nice, friendly, and peaceful place for women to meet and chat. When I was a kid, I loved going to a little salon de thé in France with my mom and drinking hot chocolate, eating a chocolate croissant, and talking about anything for hours. I wanted to create a nurturing place for mother and daughter, girlfriends, or family to have a nice time!
Why Westfield, NJ?
To celebrate the fact that we found a house in New Jersey in five days without even knowing the area, our realtor invited us to lunch in Westfield, NJ. We immediately fell in love with this town! It reminded us so much of France or England and it feels like home. We started looking for a location in November 2020 and in April 2021 we found 409 Westfield Ave. We instantly said, "That's the one!".
Hardest part about owning your own pastry shop?
The hardest part about being a business owner is doing everything by yourself. Neither I nor my mom had created a business in the food industry before. We had to search for information about how to start a bakery. Everything from legal documents, health safety laws, permits…it was a bit of a nightmare for a few months! We had to create the whole bakery from floor to ceiling and learn about plumbing and electrical. Then there were the other things like ordering food and packaging, accounting, taking care of social media and our website. Being a team of two is hard when it's really a ten person job…but I think we are handling it pretty well!
What French delicacies can you find in Victoria's Cake?
Our French specialties are our croissants, chocolate croissants, raisin bread, baguettes, and much more! Concerning our drinks, our coffee is French, as well as our juices. And, of course, you can't miss our French accent!
Is everything made from scratch at Victoria's Cake?
Yes, it is! All our products are made by my pastry chef! As we want to be fully transparent with our customers, we even built a huge window so people can see our kitchen and my chef baking in the morning!
What is a typical day for you?
Getting up at 5:30 am, driving 45 minutes to get to the bakery, and starting the preparation of the day around 7:00 am. I do this by checking our products, putting everything in place for our customers, checking our orders for the day, and opening the doors at 8:30 am. Then I start a very busy day of selling, talking with customers, taking orders, checking emails. Sometimes I give a hand to my chef because the holiday season is here, and we are extremely busy. We close at 5:30 pm, but between cleaning and baking, we usually leave around 8:00 pm. Once I get home it's eat, sleep, and repeat!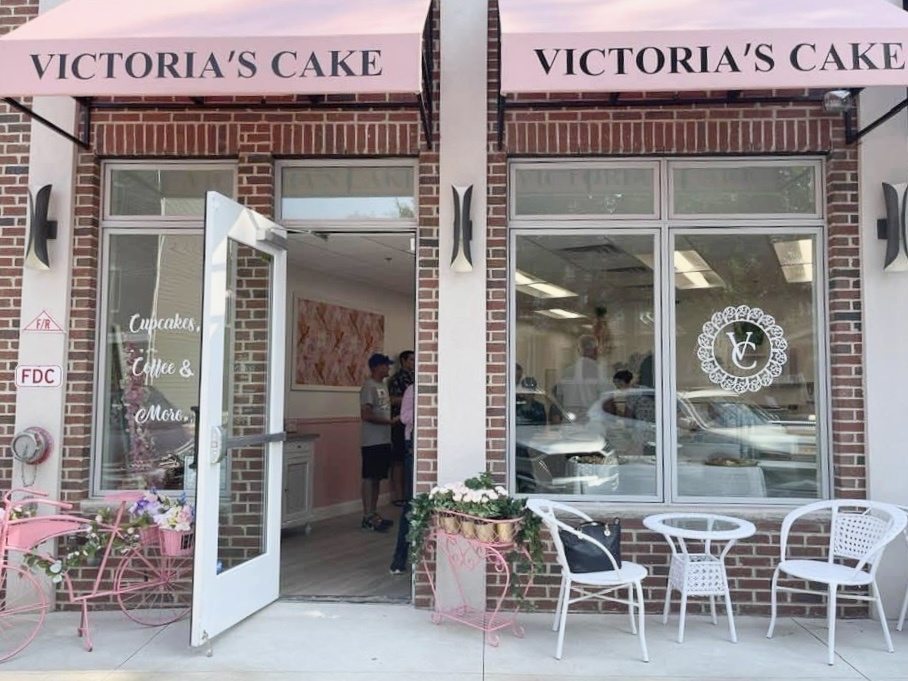 I hear you designed the entire interior of Victoria's Cake!
Yes, I did! I graduated from interior design school last year and have always been passionate about creating interiors and atmosphere. With the little time we had, we did a pretty good job handling all the decorations by ourselves! I hope that my customers feel cozy and welcomed, like at home.
Favorite bakery item on the menu right now?
That's tough, I love everything! Our cupcakes are quite amazing with surprising filling, but I have to say, a chocolate croissant will always melt my heart!
What is your favorite drink to enjoy with a pastry item?
A good cappuccino is always a good idea, especially in our cute pink cups! Don't hesitate to ask about our Drink of the Month!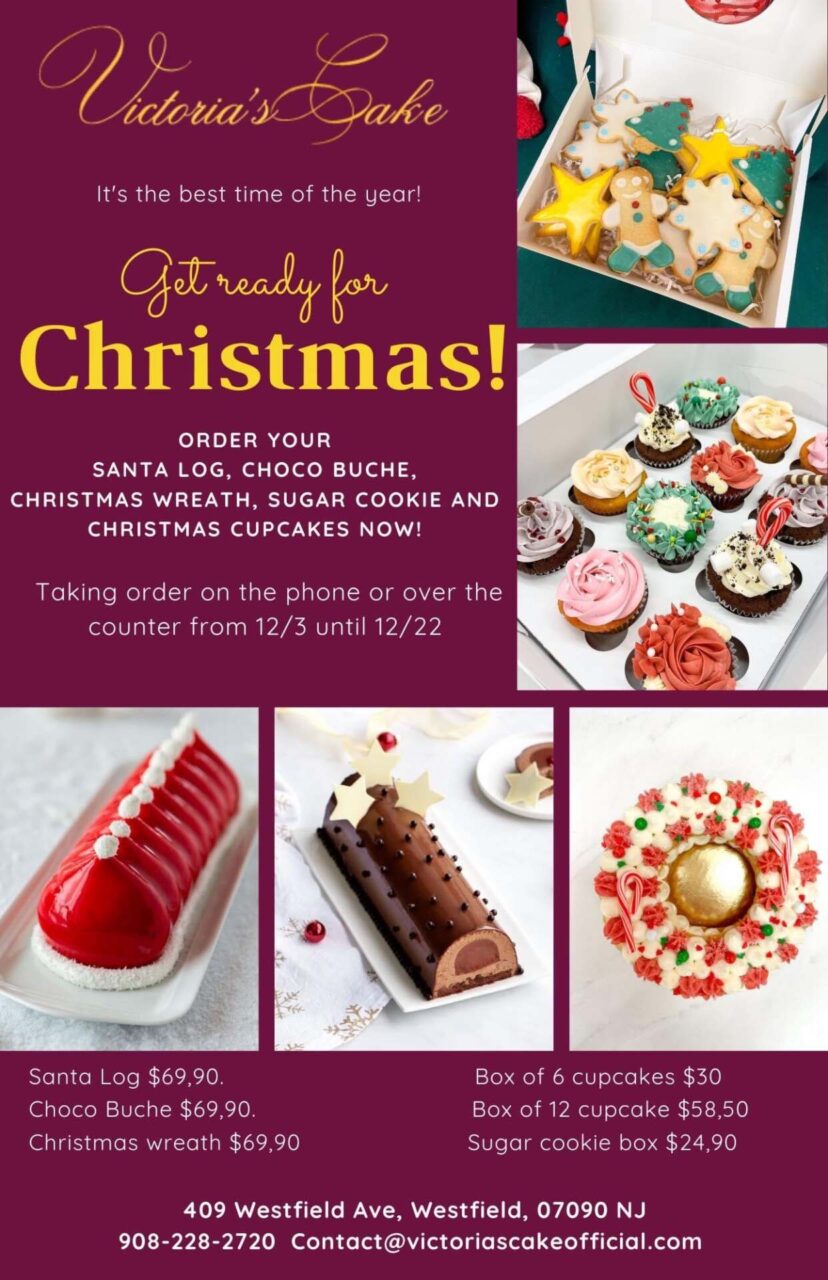 What can bakery customers look forward to during the holidays?
Plenty of things! All our cupcakes will have a new look in the Christmas spirit. As we are French, we will offer two different kinds of Buche de Noel (Christmas Log) to order for Christmas Eve or Christmas Day. We are also selling homemade jams, salted caramel, and much more!
Best way for a customer to request a custom order:
I try my best to answer all phone calls but, in case I am busy, I will always answer you back on Instagram, Facebook, or WhatsApp if you have any questions.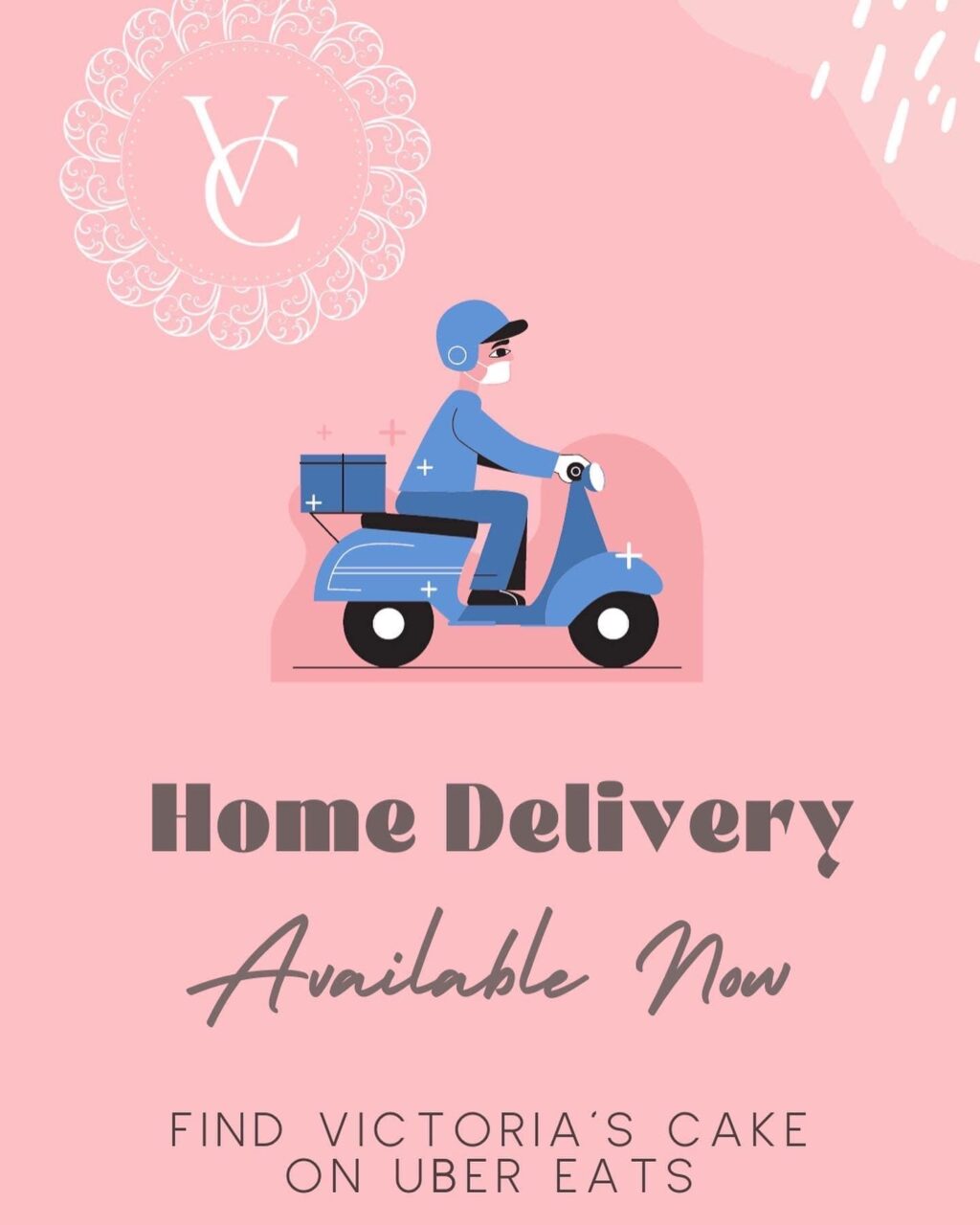 A Bright Future For Victoria's Cake
Great success for a long time, of course! I hope we will continue to bring joy to our customers, to be their little sunshine on rainy days, and why not open a second Victoria's Cake in two years?!
Baking Classes Are Now Open
Starting in January, we will offer one baking class per month in our kitchen. Every month, you will get the chance to learn how to bake a French pastry such as eclair au Chocolat or St Honore in her huge kitchen! It will be a very fun experience to enjoy with friends or family! Check the schedule on her website at http://www.victoriascakeofficial.com/ and call to book!