There's Still Time to Make the Most of Vacation Days!
There's still one month till the unofficial end of summer – why not make the most of these days! You don't have to travel far to have a ton of fun with these adventures! After pouring over multiple social media sites – these are the ones that truly spoke to me! Here are my Top 11 picks for hitting the road and making new memories! Some are new, some are tried and true …all of them will make a spot on your new bucket list!
*Note, COVID may have altered times and dates to experience these destinations. Please check the website first before heading out! Enjoy!
Take it to the River

Enjoy a refreshing adventure on the Delaware River! Check out Delaware River Tubing. Open August 14- September 19. "Enjoy a scenic, fun, and refreshing 3–4-hour tube or ride down the Delaware River, which is the nation's most historic river and perfect for outdoor water sport activities. Every rental includes a FREE BBQ meal from The Famous River Hot Dog Man on Adventure Island during your river adventure, where you can eat mouth-watering island BBQ on picnic tables in the water!"
Try Out a New Sport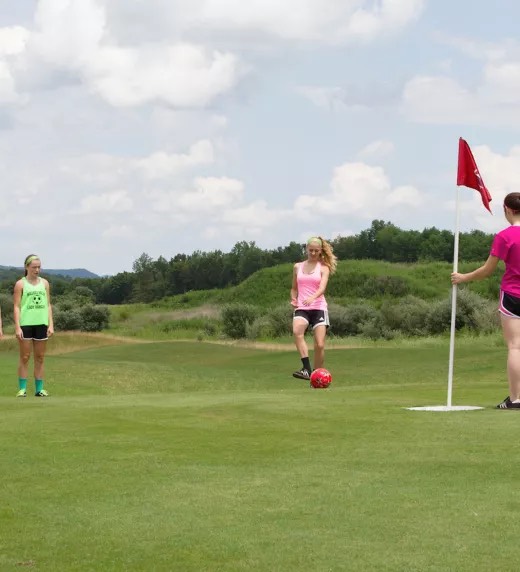 Add a fun, new sport to your repertoire! I heard people are having fun learning FootGolf – it's like golf and soccer combined! Check out Crystal Springs Resort in Vernon, New Jersey. "FootGolf is played by kicking a soccer ball (on a golf course) into an oversized hole to score – with rules that are like golf. FootGolf takes just 2 hours to play 18 holes, and the best part is, it can be enjoyed by anyone aged 6 or older. Enjoy their Cascades (18 holes) or Minerals (9 holes) and rent a cart for fun!
Learn to Cook a New Meal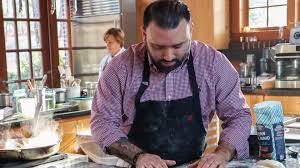 Wish you could add some new dishes to your dinner rotation? Bring some friends along and learn have some fun in the kitchen! Check out Natirar Cooking School at Ninety Acres . They "welcome all who want to learn about cooking, wine, and entertaining. Discover the benefits of sustainable, seasonal ingredients; sharpen basic skills or advanced techniques; learn global cuisines or family-friendly weeknight meals." I thought the Baja and Tequila Class looked fabulous! Enjoy a welcome cocktail, learning how to cook the flavors of Mexico, plus a flight of 3 tequilas to taste! Bonus…the beautiful drive and natural surroundings at this location are amazing!
See a Heart-Stirring View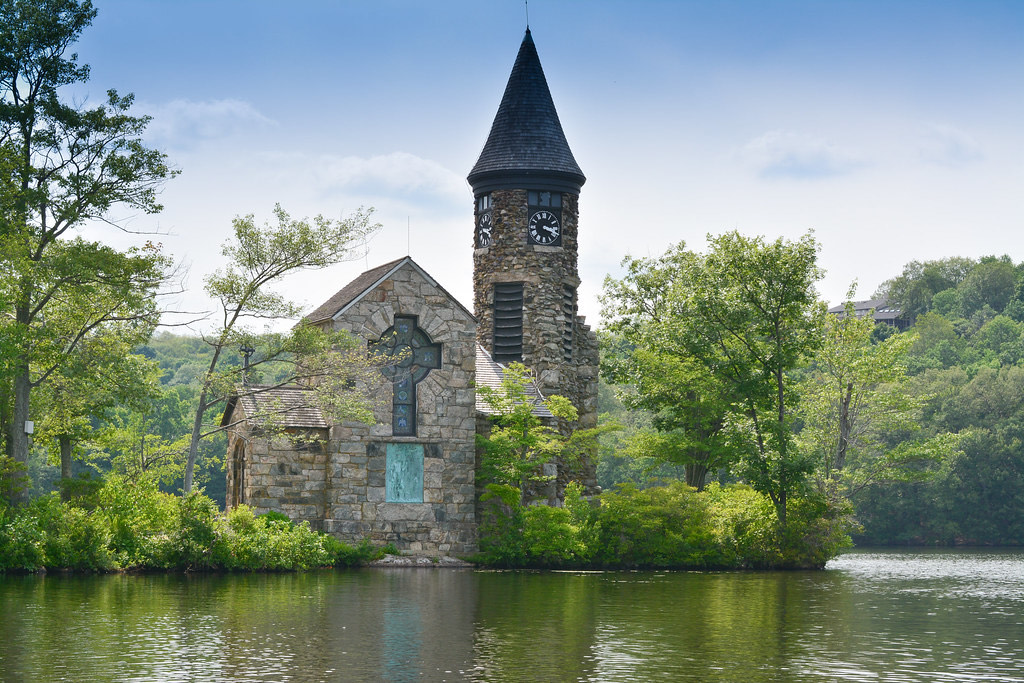 The truest hidden gem in NJ and I can't believe I just discovered it! Have you heard about the St. Hubert's Chapel in Kinnelon, New Jersey? This is a medieval castle situated perfectly in the middle of Lake Kinnelon. Built in 1886 by Francis S. Kinney the "Baron of Kinnelon" as a gift for his wife, the chapel was consecrated and placed under the patronage of St. Hubert, the patron saint of hunters. This was the "first fully integrated ecclesiastical interior designed by Louis C. Tiffany's renowned business, Tiffany Glass Co. in Smoke Rise, NJ.
It's simply breathtaking both on the exterior and interior because of the intricate architectural details and geometric glass mosaics made up of thousands of stained-glass squares. Unfortunately, Smoke Rise is a private gated community, but the local club does open the chapel to public viewing! Due to COVID-19, the tours are indefinitely postponed, but you can still view the majestic chapel from afar in Kinnelon! As we eagerly anticipate 2022 tour dates, you can read a great article on the history of St. Hubert's Chapel and virtually tour it here: Jersey's BEST article
Take a Walk in a Futuristic Park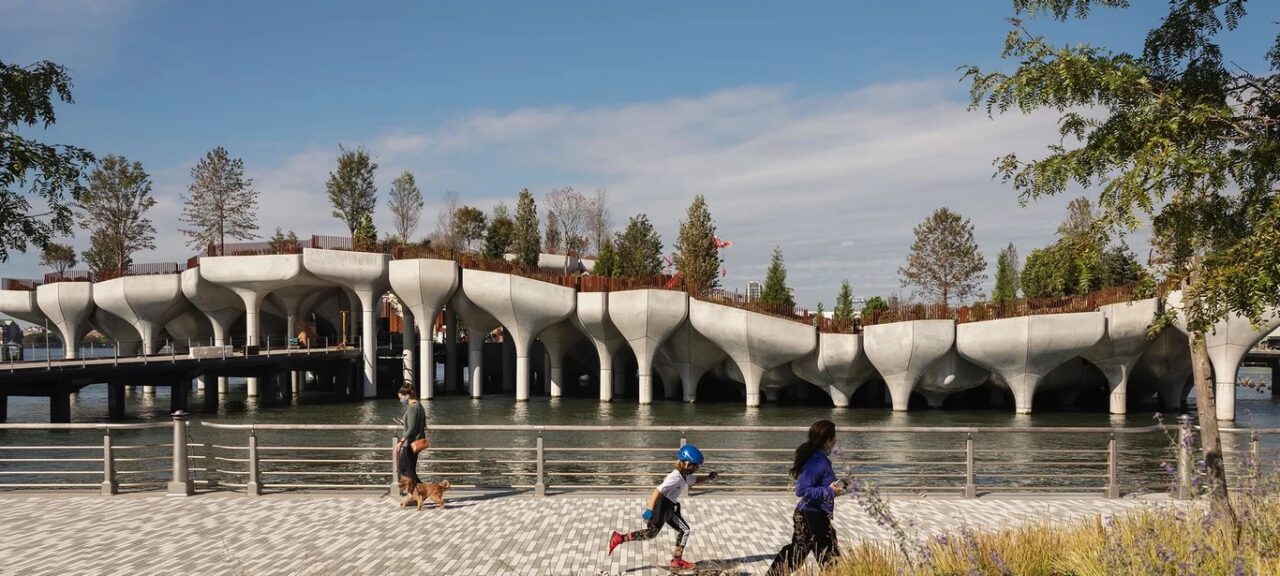 Little Island Park- Chelsea NYC just opened and is getting rave reviews due to the futuristic stilt design with flower beds and a waterside amphitheater. Little Island is a 2.4-acre public park in Hudson River Park on the West side of Manhattan. Open to the public starting a 6am every day through September 30, timed entry reservations will be offered every half-hour starting at 12:00 pm through the remainder of the day. Once you enter the park, there is no time limit to your stay. Book here: https://littleisland.org/timed-entry-reservations/ Once on the island, you can experience local fare, craft brews and cocktails, live performances, concerts, art walks, and free activities for children – just to name a few!
Indulge in Your Wizarding Side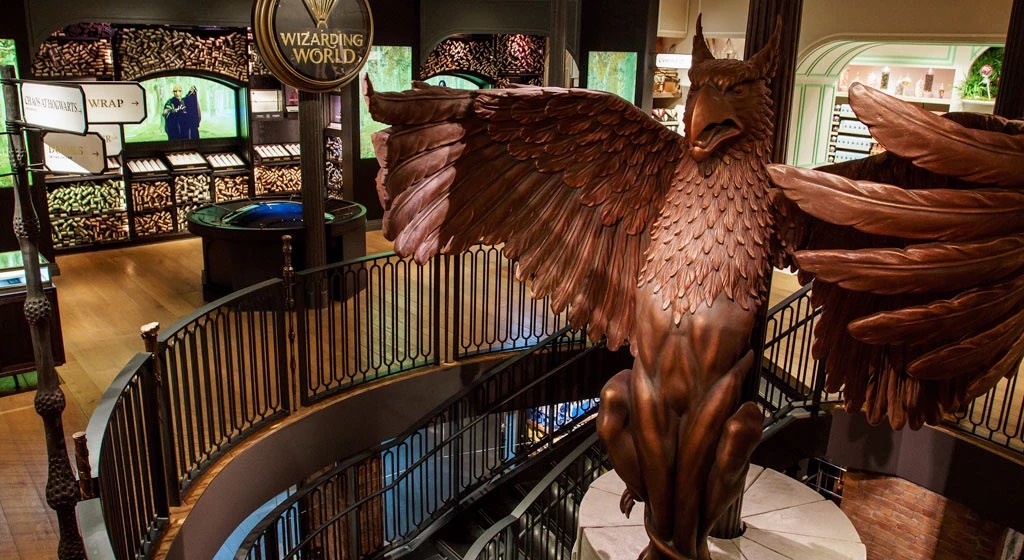 Harry Potter NY is finally open at 935 Broadway. Spanning three floors and over 21,000 sq. ft., the massive wizarding store houses the largest collection of Harry Potter and Fantastic Beasts products under one roof. Harry Potter New York features 15 different themed areas, each one carefully and uniquely presented and interactive to bring the magic of the Wizarding World to life. Visitors can also choose VR experiences such as Chaos at Hogwarts and enjoy a foaming cup of this popular wizarding drink in the store's magnificent Butterbeer Bar. Choose from draft Butterbeer, bottled Butterbeer and even Butterbeer ice cream. Above all, this isAdditionalla singular experience for the Harry Potter enthusiast and one that will never be forgotten!
Go Underground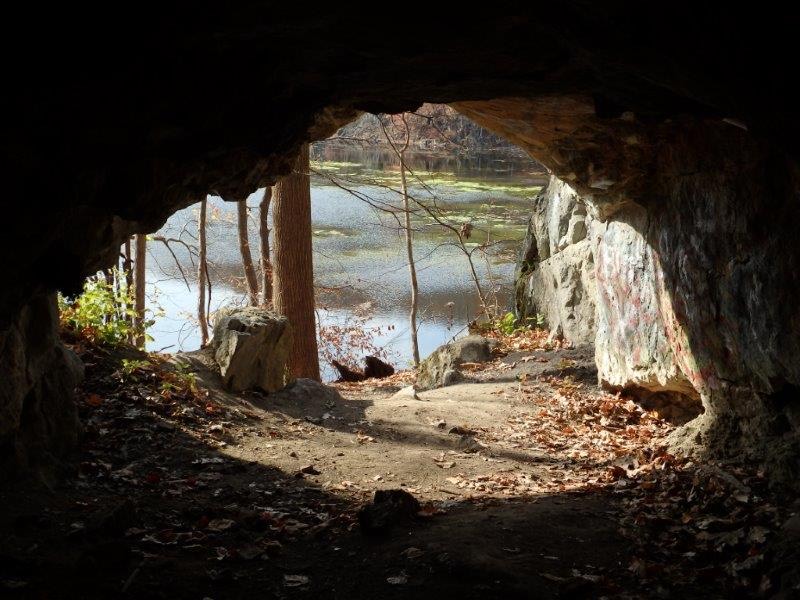 Take it below ground this summer for a unique New Jersey adventure. I loved the article by Cool Caves and Caverns in the New Jersey Area by NJ Family. The Fairy Hole Cavein Warren, NJ caught my eye! "This 30' x 15' cave is a key feature on the Ghost Lake & Fairy Holy cave hike in the Jenny Jump State Forest. The cave was first excavated by archaeologist Dr. Dorothy Cross as part of the Indian Site Survey of New Jersey, leading to the discovery of Lenape artifacts and bones from over 23 mammal species, including the extinct Giant Beaver.
Now, you can visit on your own for FREE. The full hike to and from the cave is 5-6 miles long and will feature lakes and panoramic views— but for families with small children (or anyone who wants to avoid extra walking), parking in the lot on Shade of Death Road will allow for more direct access to the cave."
Begin Your Kayak Journey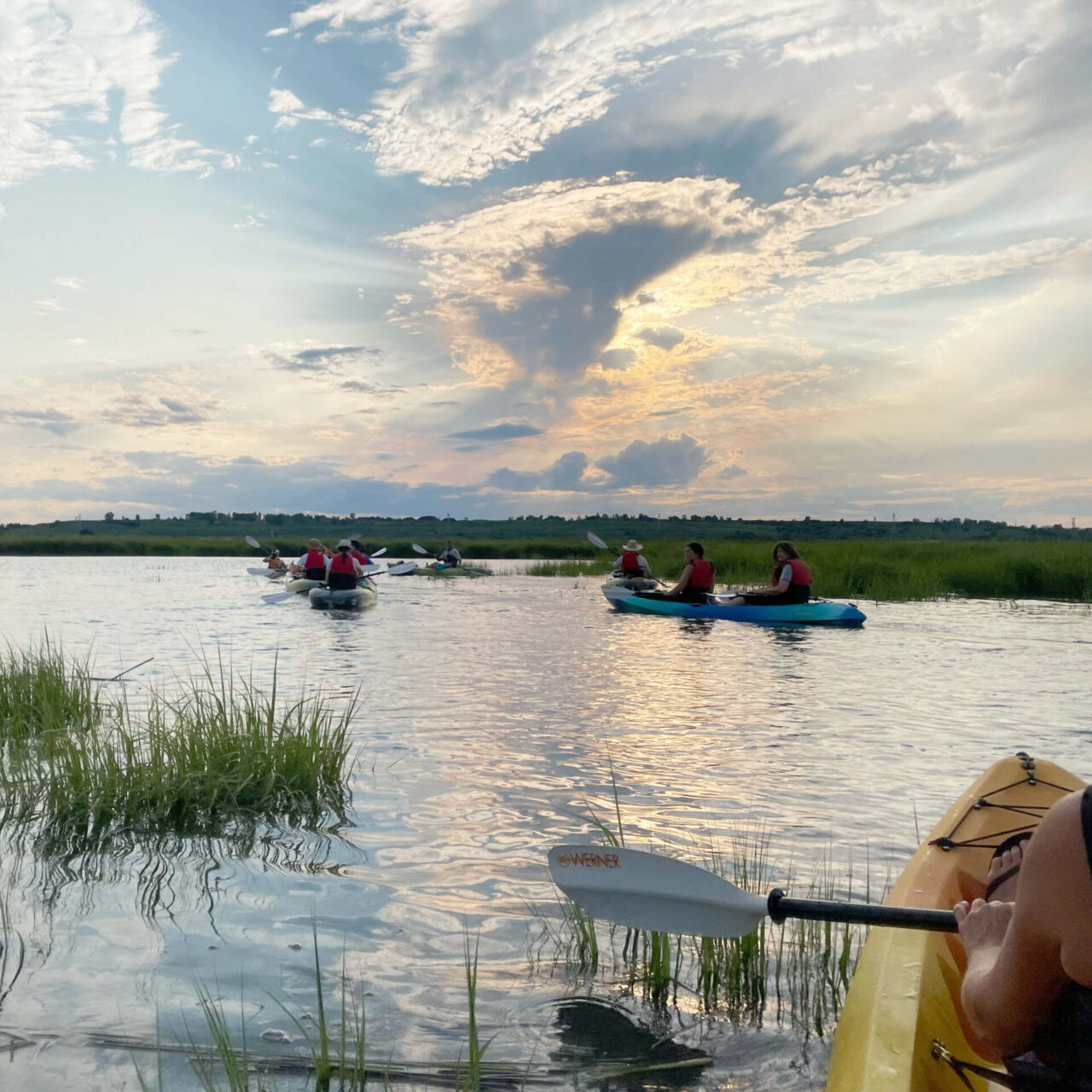 Kayak East NJ runs a great tour for those beginning kayakers looking for a beautiful view in New Jersey! With so many options this month, definitely check out their Moonlight cruises. "With the NYC skyline as a backdrop you'll be pleasantly surprised to find great paddling in the Meadowlands." The many creeks, sweeping through grassy hills and phragmites, offer an ecological system of tidal waters, where wading birds and other wildlife forage for food in the mud flats at low tide. A great daytime paddle and home to some beautiful sunsets. Witness this unexpected gem right under our noses." Head to the website to check out the next sunset/moonlight dates in August!
Visit a Farm for Foodies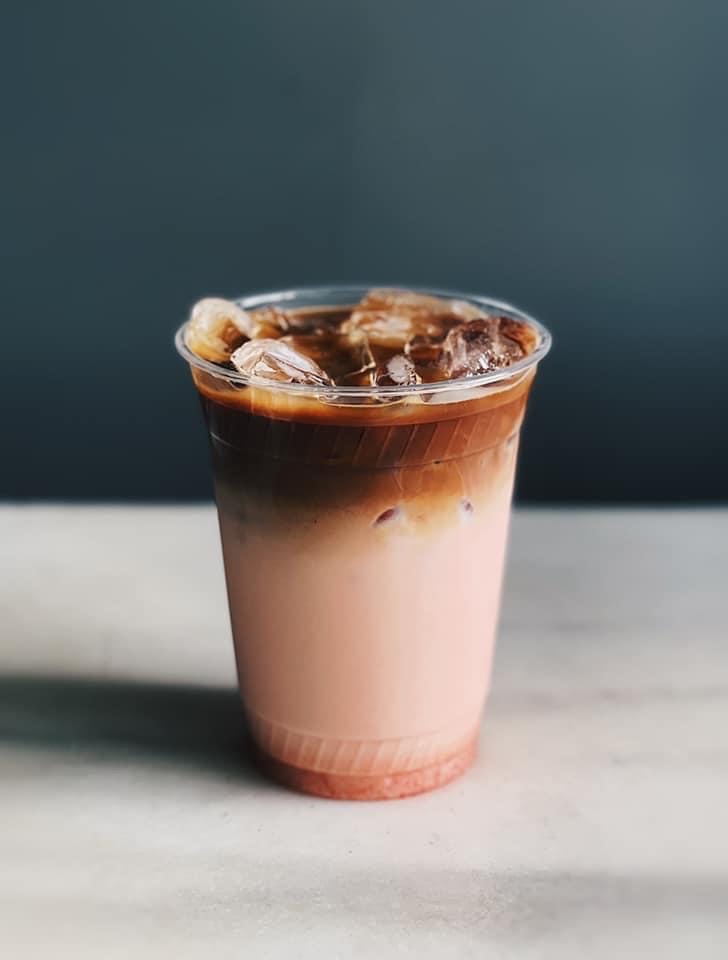 Windy Brow Farms in Sussex County has been a NJ staple for over 75 years! Once you arrive, you have so much to experience! For starters, they grow over 45 varieties of apples, 15 varieties of peaches, cherries, nectarines, plums, and apricots. PICK YOUR OWN seasonal berries and fruits are happening right now, apples begin September 4 and pumpkins start October 2. Visit the bakery on the premise and you will indulge in artisan bread and bakery items made with locally sourced ingredients from the farm and regional mills. I'm drooling over the Key Lime Pie Croissant, Strawberry Shortcake cupcakes, and Campfire S'mores Sundae! (see pics!).
And while you are there – make sure to grab an iced beverage such as the Blood Orange + Rosemary + Sea Salt Latte or the Peaches & Cream Iced Macchiato. I could go on and on…but now for the final reason you need to visit Windy Brow Farms…THE ICE CREAM! And yes, they have something for everyone, including Vegan! For example, these are some of their most unique flavors in the lineup for summer (all locally sourced and using other NJ small businesses!): Fig, Walnut & Ricotta, Sweet Corn & Honey, Taylor Ham and French Toast…
Be a Kid Again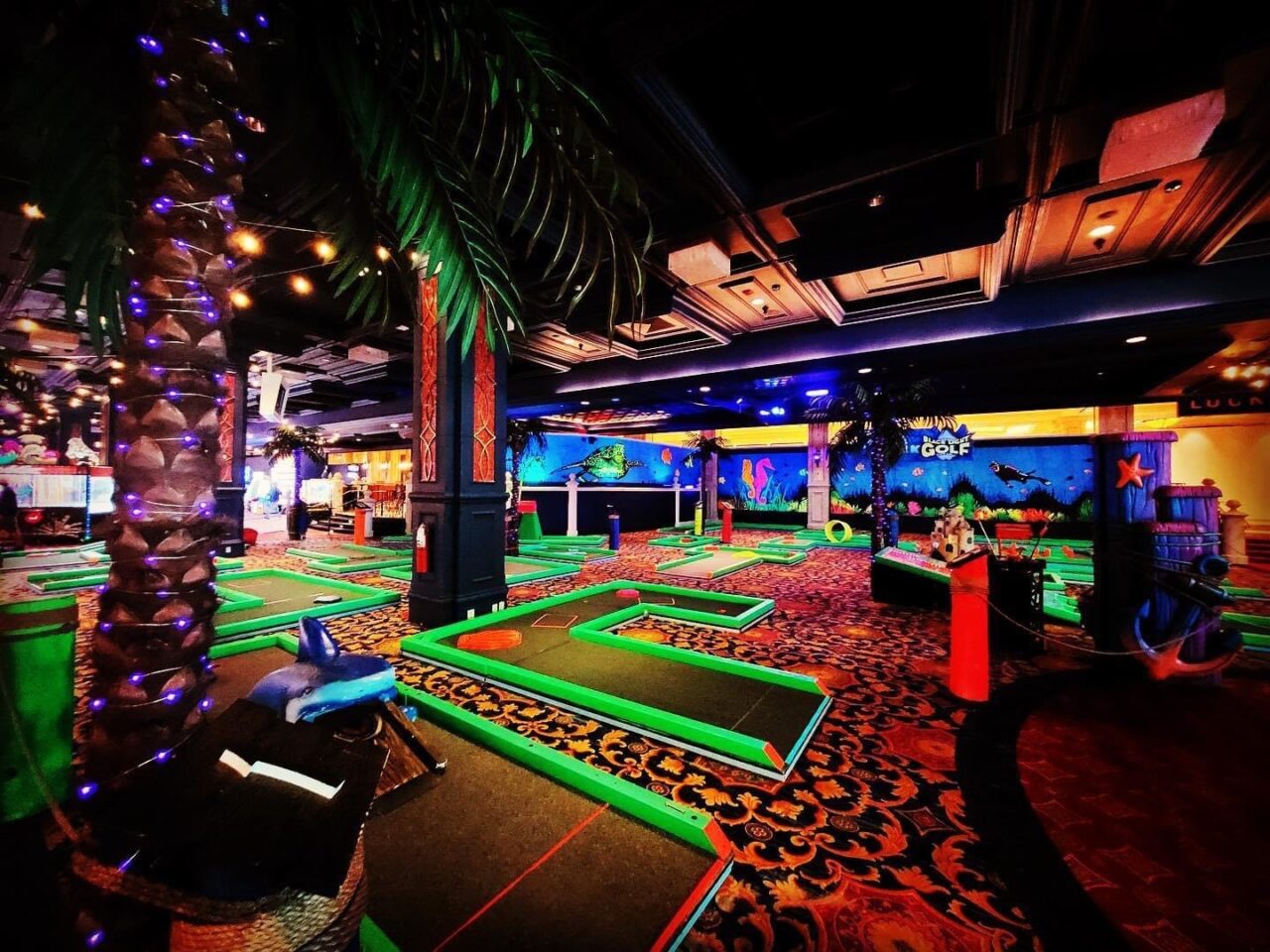 Head to New Jersey's largest arcade The Lucky Snake Arcade right inside the Showboat on Atlantic City's iconic boardwalk. Experience the "Largest Arcade in the East" as you are wowed by 85,000-square-feet of fun for all ages. The Lucky Snake is "home of the world's largest crane game, classic games from the 80's through today, virtual reality games, the largest Pac-Man game around, basketball, skee ball, boardwalk-style games, and so much more. The space even has a regulation-size boxing ring!" Most importantly, the arcade is kid-friendly and open to all ages. 21 and older with a valid ID, alcohol is served at the location.
Get a Hole in One at Pixar Putt!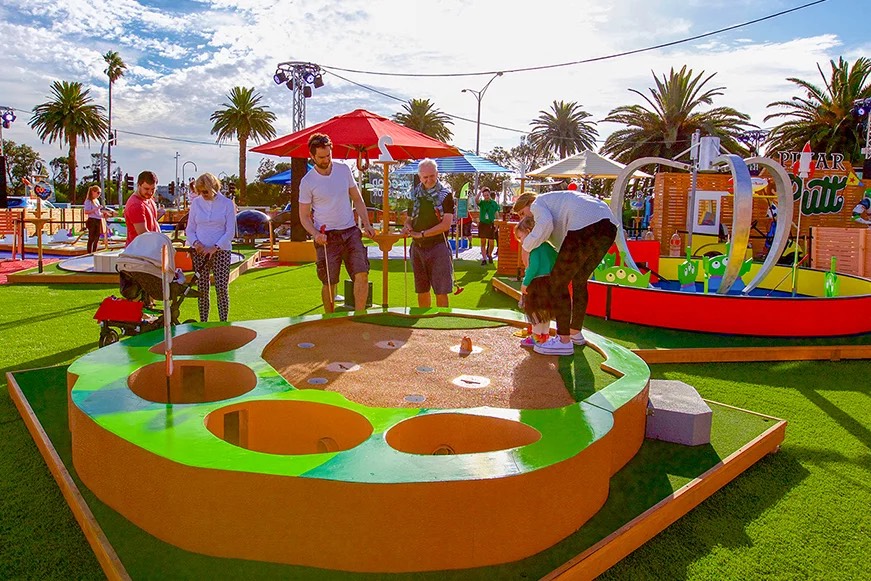 Pixar Putt is the ultimate pop-up, open-air mini-golf experience made up of 18 fun and interactive holes inspired by the stories, characters, and icons from some of Pixar's most beloved films including Toy Story, The Incredibles, Monsters, Inc., Finding Nemo, Coco, A Bug's Life, Wall-E, and Inside Out! Adults and kids are all enjoying this unique experience with their favorite characters! This mini golf pop-up runs August 1-October 31 at Pier A- Battery Park in New York. PIXAR Putt is for all ages but there are later hours listed on the website for Pixar Putt After Dark!