Tomasello Winery of Cranford Adds a Personalized Wine Experience to Your Outdoor Dining!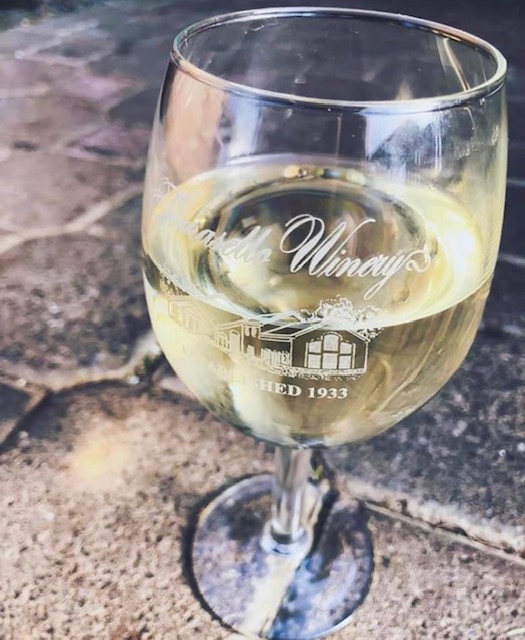 We love our Cranford family restaurants…but we love them even more when paired with a delicious wine from local winemaker Tomasello Winery! Tomasello's now has a new wine bar at 109 Walnut Avenue. Tomasello is one of the oldest wineries in New Jersey – with such classics wine labels as Ranier Red, Shore House Rosé, Palmaris Cabernet, and Aromella. Here's a quick recap on their incredible story…
"In the 1930's, our grandfather, Frank Tomasello was a berry farmer in Hammonton, New Jersey. Frank was known for his raspberries, strawberries, peaches and sweet potatoes. But he had a special knack for growing grapes and a passion for wine."
"In February 1933, when Frank heard the federal government was repealing Prohibition and was ready to once again issue winery licenses, he did not waste any time. He jumped into his truck and drove through a snowstorm to Washington, DC to be one of the first in line for a license. Tomasello Winery was bonded that year, license number 68 for the entire country. That June, New Jersey passed the 21st amendment repealing prohibition. Tomasello Winery was officially in business."
Beginning of the business in Cranford:
Local residents were able to get to know Tomasello Winery of Cranford at the back of Dreyer Farms a few years ago. Shoppers could sample the wines and then pair with their meals made from farm fresh produce. We were all sad to see the winery leave…but excited when the news broke that Tomasello was opening its own wine bar on Walnut Avenue in Cranford this past Spring 2020!
The store opened in the middle of the pandemic. Tomasello was determined to bring delicious wine to the community to ease their stress. The desire was to give everyone a sample of their delicious food created by their executive chef! Here's how you can enjoy their wine at the present time with your quarantine and take part in Comfort Fridays! I caught up with Nicole Brown, Regional Manager, to find out more.
Local residents were able to enjoy Tomasello Winery of Cranford wines/ciders for a few years at Dreyer Farms…what inspired the decision to open your own tasting room?
We loved being a part of the Cranford landscape and wanted to be able to offer our customers a more intimate and personal experience. Our new location allows our guests to enjoy all of the aspects of visiting a winery without leaving their backyard.
The opening of your tasting room coincided with the shut-down during the pandemic. How did this affect plans for opening and what prompted your decision for opening for curb-side pickup?
As you can imagine, COVID-19 put a bit of a dent in our original grand opening plans. Because there was so much excitement, we didn't want to have to delay it any longer. We wanted to get our wines into the hands and homes of the local residents as soon as possible.
"Comfort Food Fridays" has been something that everyone has looked forward to during these trying times. How did this event come together and what decides your menu each week?
Comfort Food Fridays were originally planned as a dine-in experience upon opening. Due to the circumstances, we felt that a take-out option would have to suffice until we can ensure the safety of our guests and employees. As for the menu, our in-house executive chef, Rebecca Eggert, creates inspired dishes each week using locally sourced, fresh ingredients.
What kind of experience can you currently have at the Tomasello Winery of Cranford store and tasting room?
Well, to start, we cannot wait for you to visit! Currently, we are open for bottle sales and curbside pickup. We are also offering outdoor wine tastings on a first-come, first-serve basis with over 50 wine varieties to sample, all grown right here in New Jersey.
Will there be any new additions/events during the pandemic?
Hopefully! Chef Rebecca has created an incredible small plate, tapas-style menu that we're looking forward to incorporating with our tastings.
What safety precautions have you taken to make sure customers of Tomasello Winery of Cranford are protected?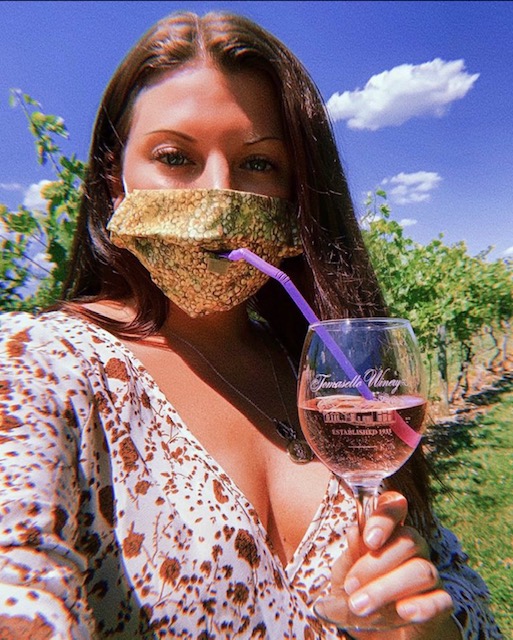 Here at Tomasello, we are taking the virus and the safety of our patrons very seriously. Our tasting room is sanitized from top to bottom every day. In addition, new tasting procedures are in place to ensure there is no crossover of germs between our wine tenders and guests. Safety is the focus. All employees are required to wear a mask and gloves during their shift. Additionally, customers will be required to wear a facial covering while inside the building. We are regularly checking temperatures and doing our part to stop the spread.
What are your favorite, must-have wines/ciders that are seasonal right now?
The recent release of our brand-new Grapefruit Moscato which has been a big hit. Our Strawberry Mango Hard Cider and Shore House White are also fan-favorites during the hot summer months!
Are you providing any catering/special event services at the moment?
Catering most likely isn't in our future, but once we can host guests indoors, we will have private event booking. We do offer a custom label service so you can have your favorite Tomasello wines at all of your special occasions.
(Celebrate the special moments in your life with Tomasello Winery of Cranford custom wine favors! Choose from our exquisite designs or customize your favor with a personal photo. Perfect for any special event including weddings, birthdays, corporate galas and more. Our split size wine favors (375mL) are available in Celebration Red, White or Rosé and are just $5 each plus tax with a minimum order of 24. Delivery options available upon request. Premium labels may result in a $1 printing fee.)
We love the cocktail/drink recipes that you are posting on social media…what else are you doing remotely to help wine lovers receive a personalized experience with your brand?
Thank you! Many of our recipes are submitted by TW fans, and we love including their creativity with our products. We also offer Virtual Wine Tastings for guests to enjoy in the comfort of their own homes. You can purchase the kits on our website, www.tomasellowinery.com, and follow along with our guided videos at any time.
What are your hopes for the future? What can Tomasello Winery wine lovers expect from the Cranford, NJ tasting room in the months to come?
We hope to become a Cranford staple and to be pouring for many years to come! There are tons of events and specials we're so excited to share such as Ladies Nights, live music, happy hours, and more. Be sure to follow us on social media (Facebook: @tomasellocranford, Instagram: @tomasello_cranford) to stay updated.
Anything else to add?
We're so grateful to the residents of Cranford for their overwhelming support thus far. We are very happy to be here and hope everyone is staying safe and healthy so we can see you soon!
Tomasello Winery of Cranford wine bar at 109 Walnut Avenue is open with the following hours (see below). Every Friday from 3-6:30pm you can enjoy "Comfort Fridays". The menu changes each week and offers fresh, seasonal options. Their team of friendly wine tenders are there to help you find the best wine, every time. Ask for a wine pairing recommendation at pick up and take your TW To-Go to the next level! Call 908-325-6860 to place your order by 3:00pm on Thursdays.
Monday:
CLOSED
Tuesday:
11:00 AM – 6:00 PM
Wednesday:
11:00 AM – 6:00 PM
Thursday:
11:00 AM – 6:00 PM
Friday:
11:00 AM – 7:00 PM
Saturday:
11:00 AM – 7:00 PM
Sunday:
12:00 PM – 6:00 PM