The Hangout in the Heights is a New Teen Destination in Berkely Heights
The Hottest New Game Lounge in Union County, NJ is The Hangout In The Heights! Running out of options for birthday parties for the older kids? Tired of having your house filled with kids every weekend? My assistant recently had her 12-year-old son's birthday party at Berkeley Heights's hottest tween/teen spot for fun and games called The Hangout in The Heights at 450 Springfield Avenue.
This location just opened in November 2022 and word is spreading quickly that this is THE PLACE TO BE when kids want to chill on a weekday/weekend afternoon or evening! From Virtual Reality bays to golf simulation, air hockey, and foosball…these are just some of the entertainment features that this cool lounge has in store for your kids and family! Not to mention the epic snack and drink bar! Let's find out about owner Rebecca Robinson and how this fun spot for her Berkely Heights community became a reality after the pandemic! After you read this blog post, you'll want to hop in the car and visit this new, close "hangout" soon!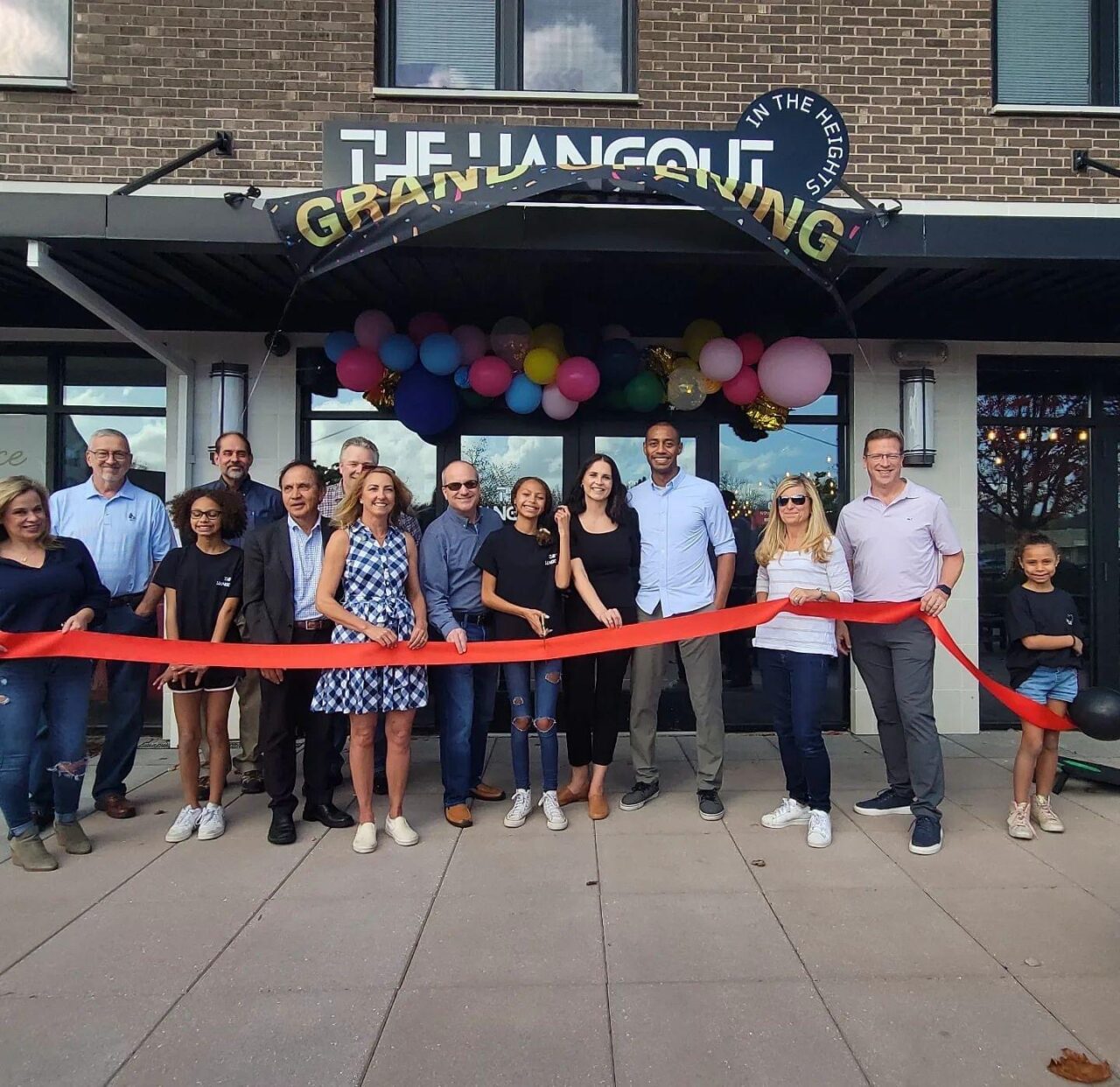 Tell us a little bit about yourself and what you like the most about your Berkeley Heights, NJ community
I grew up on a cattle ranch on the Utah/Wyoming border. Now I live in Berkeley Heights NJ with my husband and girls, I and like the small-town feel.
What were you doing prior to opening The Hangout in the Heights?
Prior to opening The Hangout, I was taking care of my four daughters. I also have a background in Hair and Makeup Artistry.
What motivated you to open a teen/family game lounge?
We have lived in Berkeley Heights for 9 years. I had talked about opening something in town for the kids from almost day one. After Covid hit, it kind of lit a fire. I saw a need in our town for not only my children but the whole community.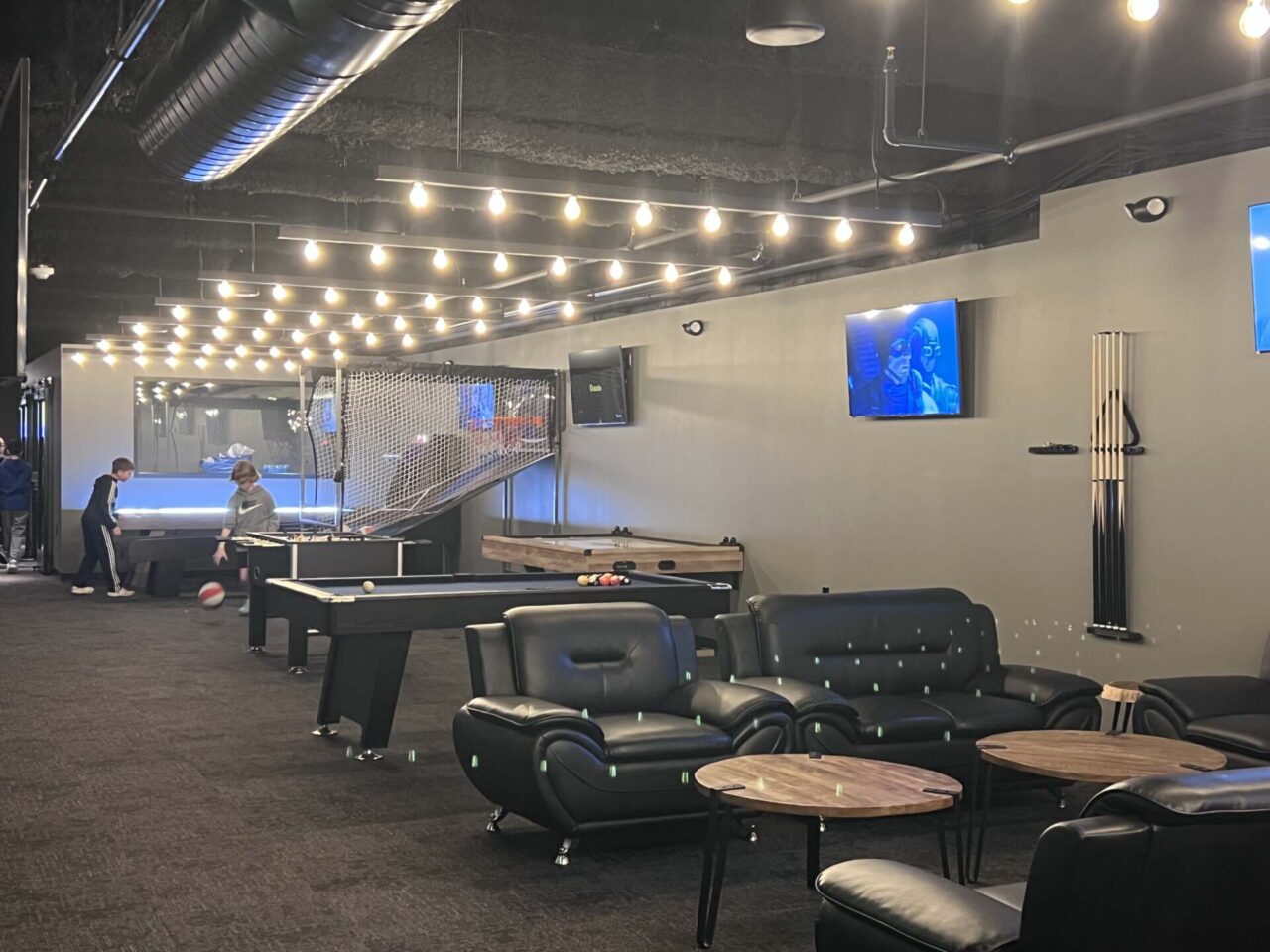 Why was this concept of a hangout lounge important to you?
I really wanted to open something that could benefit the whole community and that all ages could enjoy.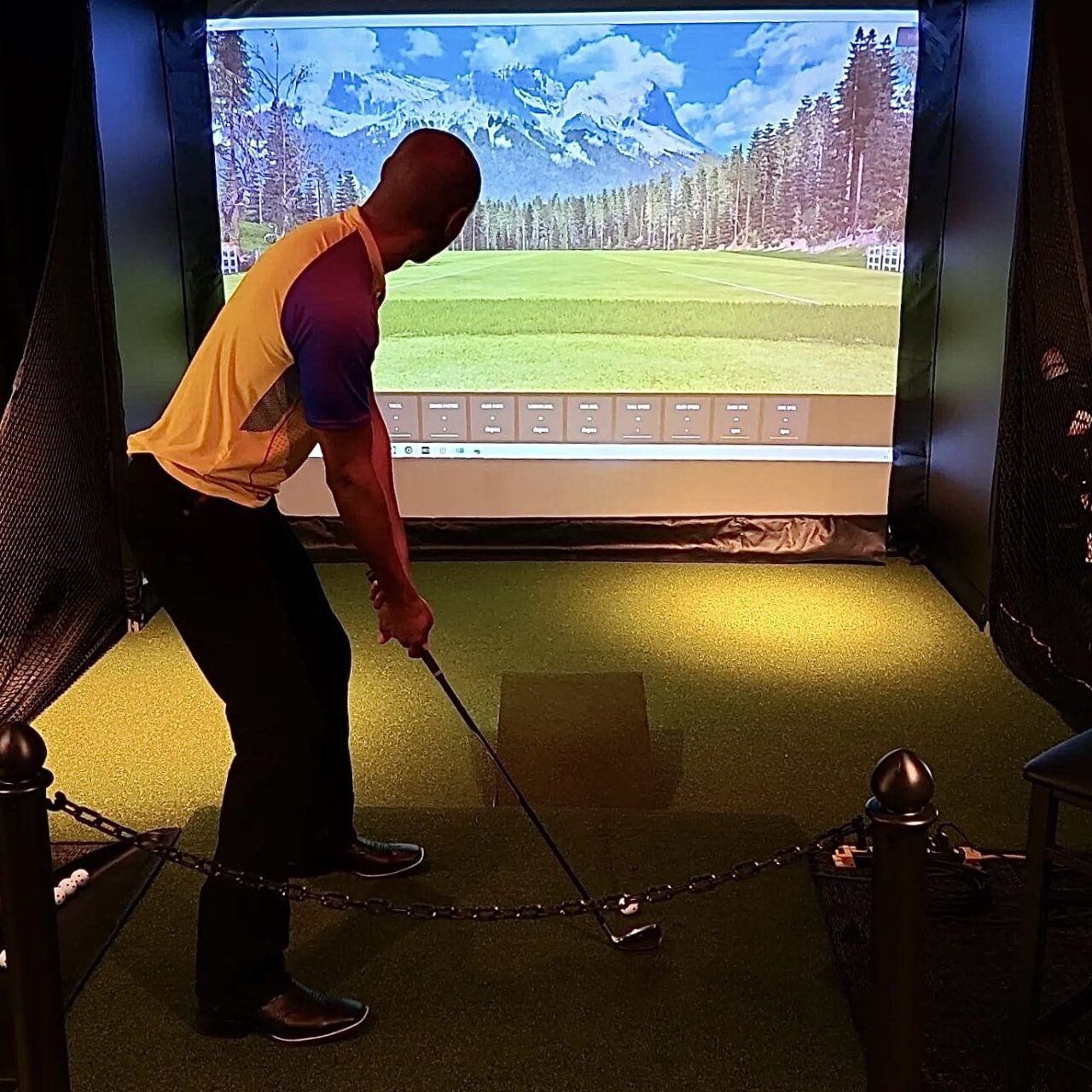 How long did it take for The Hangout in the Heights to become a reality?
The Hangout had been in the back of my mind for years, but I finally decided to take action in March 2022. Shortly after my decision, I saw the space for rent and we made an offer in April and started the process of creating the Hangout! We opened on November 5, 2022.
What was the first thing you purchased?
The very first things we purchased were the Virtual Reality Bays. These were something we always knew we wanted to incorporate. You can experience an exciting lineup of fully immersive virtual reality adventures. Players step into virtual worlds and transform into the hero of your own VR experience.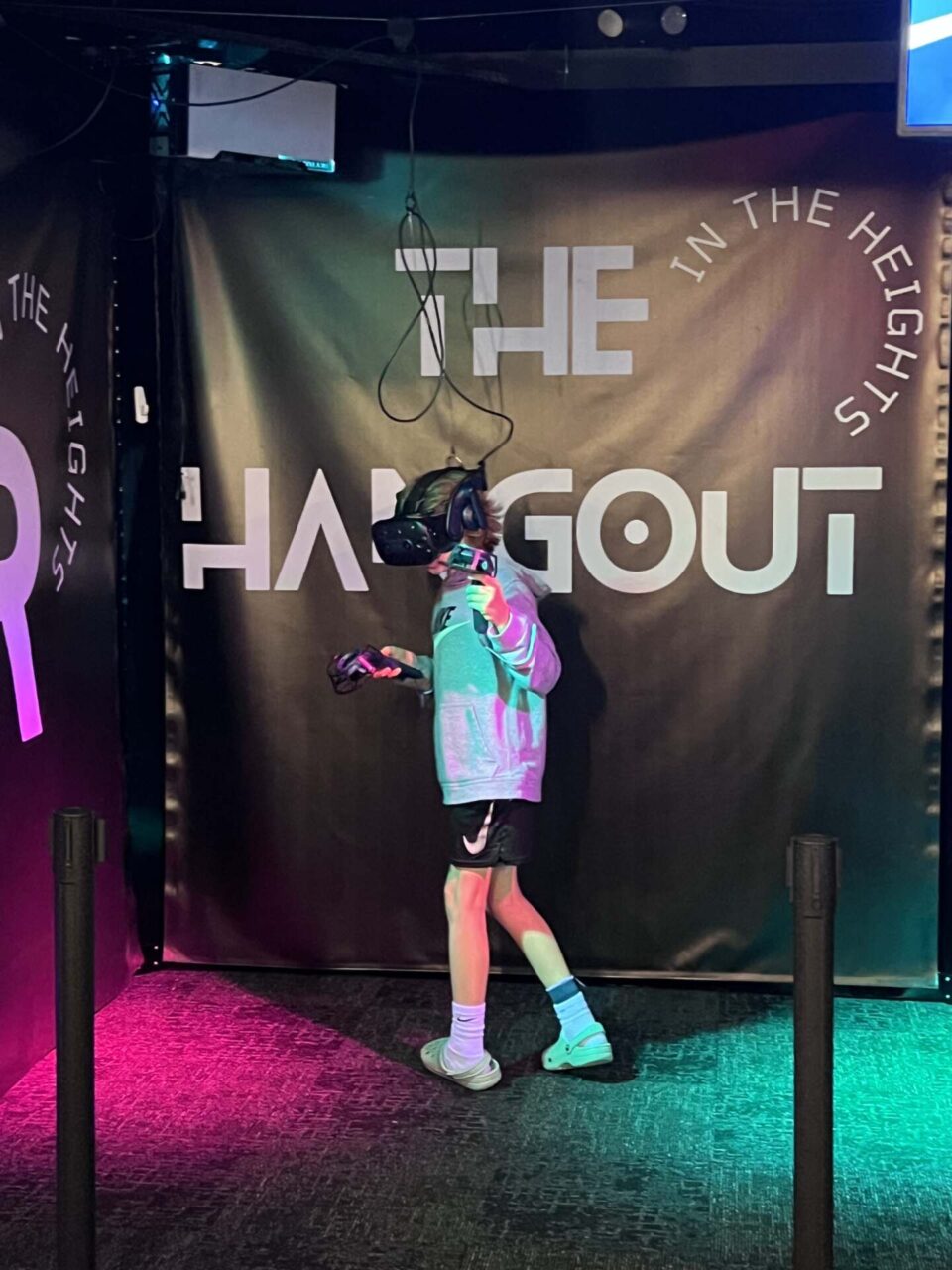 Tell us your favorite feature of The Hangout in the Heights.
I think I love the board games the most. It's heartwarming to watch kids interacting over a game of chess or The Game of Life or whatever their game of choice is.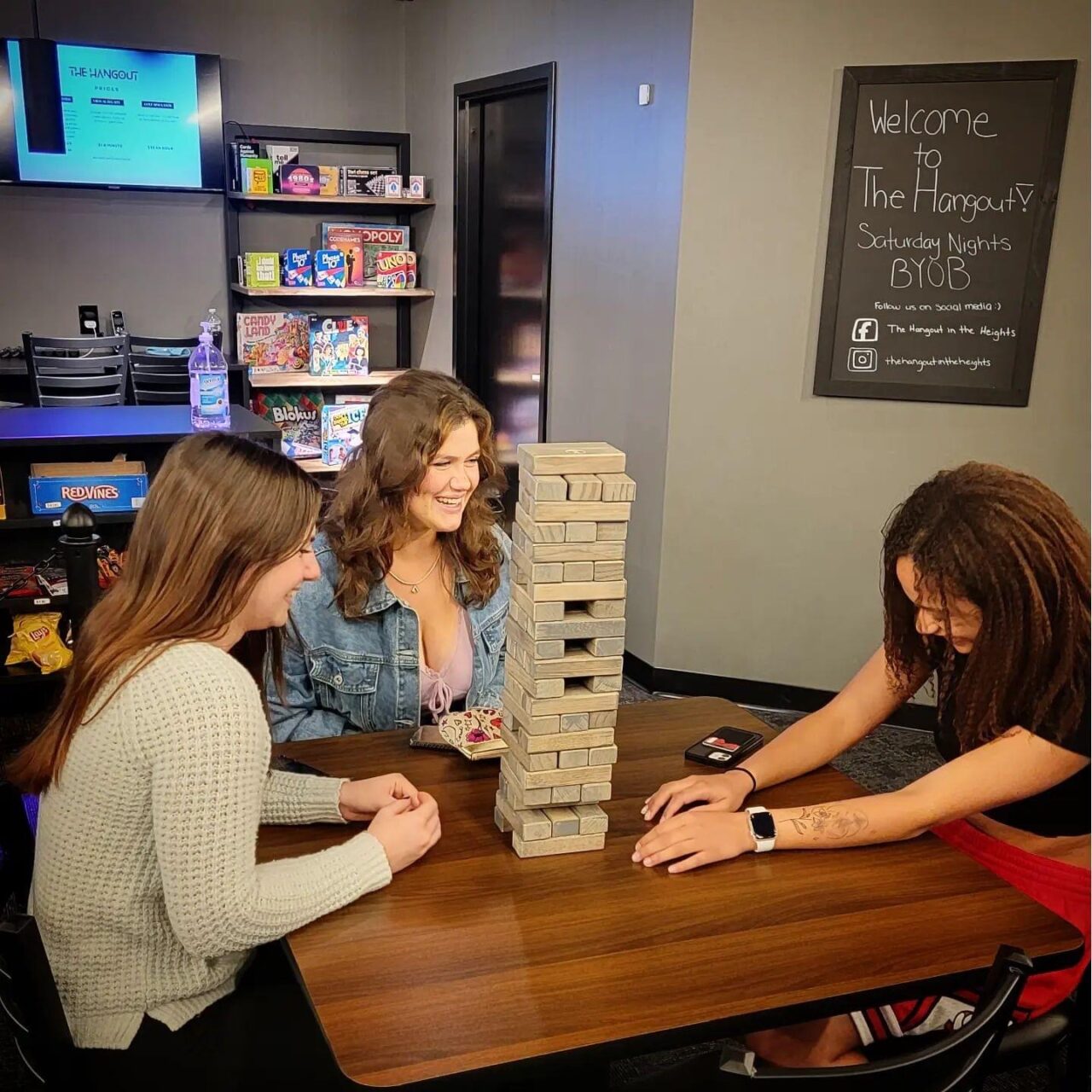 Who is your typical visitor?
I would have to say pre-teens, but we have a good variety of all age groups.
What are The Hangout in the Heights hours? Right now, we are 3:30-8 pm on weekdays. 3:30-10 pm on Fridays. 11:00-10 pm Saturdays and 11-8 pm Sundays. (Summer hours will be different)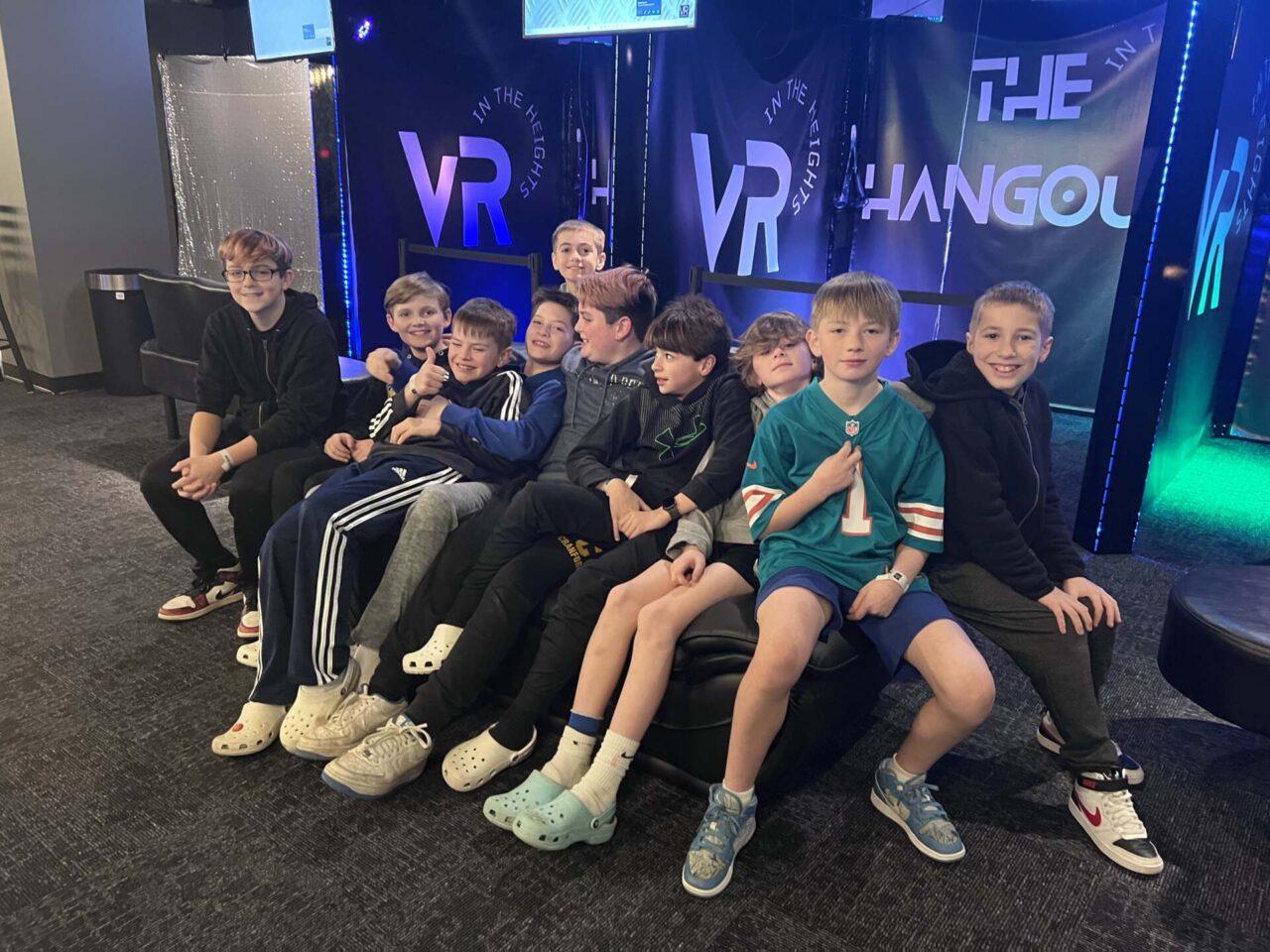 What types of events do you host? We host a lot of Birthday Parties, but we also have done staff parties and team parties. The Hangout also has a Relay for Life Kick Off party coming up soon.
What is the best way to utilize The Hangout this winter?
We have Student Memberships that would be a great for the winter months. The Hangout provides a safe, warm place to have fun with your group! It's $45 for Unlimited game play Monday-Friday (VR not included)
Any Plans for the future of The Hangout in the Heights?
Just taking it day by day at this point. We want the Hangout to be successful so it can be around for a long time! I anticipate new games coming up in the near future!
Make sure to follow The Hangout in the Heights on Facebook and their website
Psstt. Saturday Nights are Adult Nights and BYOB 8-11pm. Plan your night out!