#MeetMeAtTheStation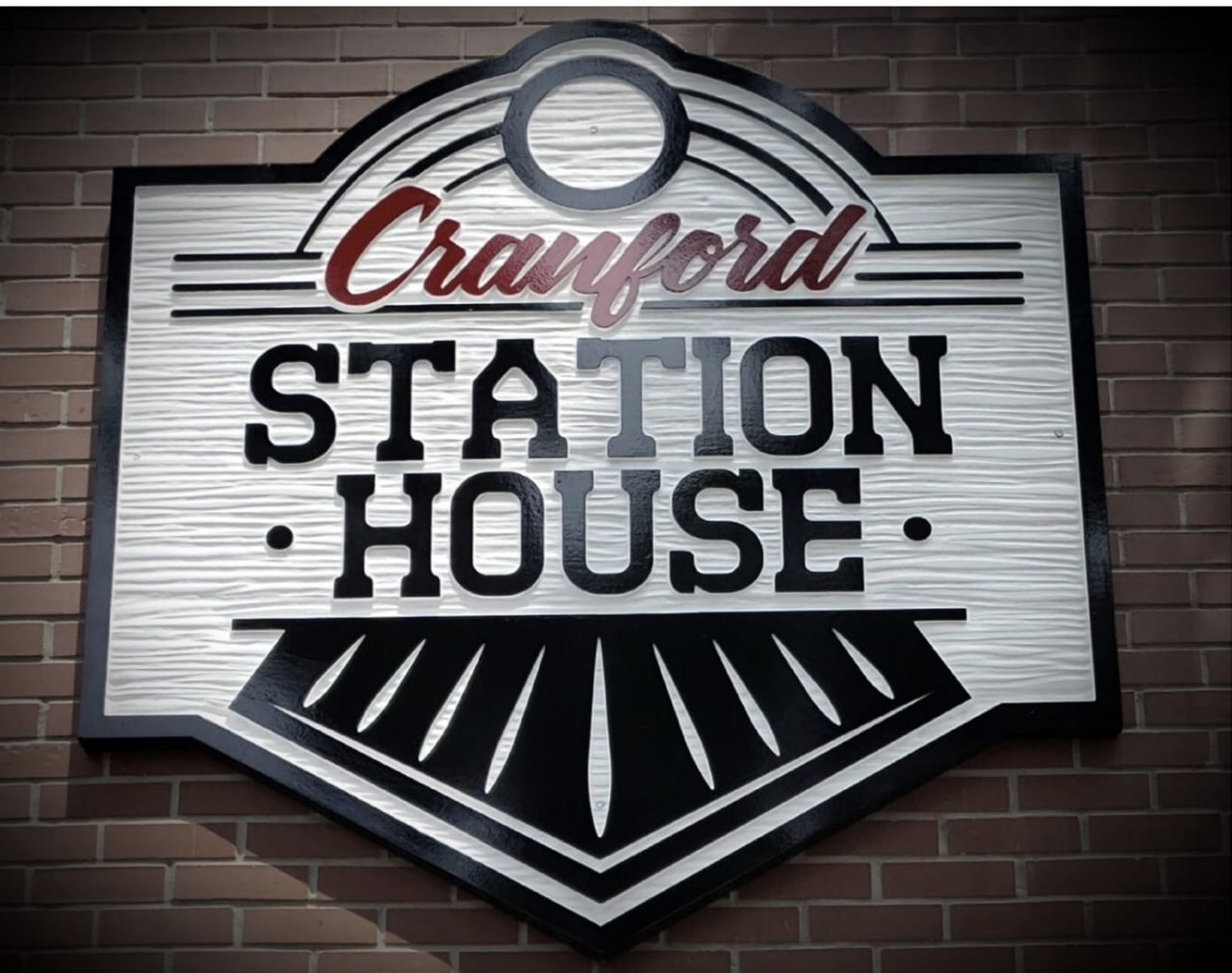 The doors to Cranford Station House – the newest breakfast and brunch restaurant at 7 North Avenue East in Cranford – will officially open this Monday, July 8th at 6:00 am! You are your family will dine in the heart of Downtown Cranford and enjoy tasty delights like the Station Benedict Burger, the Amtrak Station Omlette, Birthday Cake Pancakes, and Fruity Pebbles French Toast! The inside of the restaurant will take you back to the days of an old rail car and the tin ceiling and black and white historic photos of Cranford will make your experience even more memorable!

It's definitely a family affair at Cranford Station House. Owner Levanes Bertos was born and raised in Jersey City and currently resides in Roselle Park. He was recently married, and he and his wife just welcomed a beautiful baby girl into the world! Levanes is proud of his new family establishment and mentioned that customers will be seeing all the members of his family from time to time! He has been in the restaurant business since he was 14 years old. Levanes related that he has experienced all positions – from server (first job was at the old Olympia Diner in Elizabeth), to chef, to manager! He and his father had owned an iconic diner in Bayonne for thirteen years and were now ready to focus on a new location. I sat down with Levanes at the "The Station" to talk about his upcoming opening!
How did you decide on Cranford as the location for your new site?
I was driving by and saw that this location was closed. I literally stopped the car and went to the door and saw a handwritten sign saying that it was closed and would not re-open. I realized this site was perfect with the train station right across the street. I had an immediate vision!
Tell me a little bit about this vision that you had…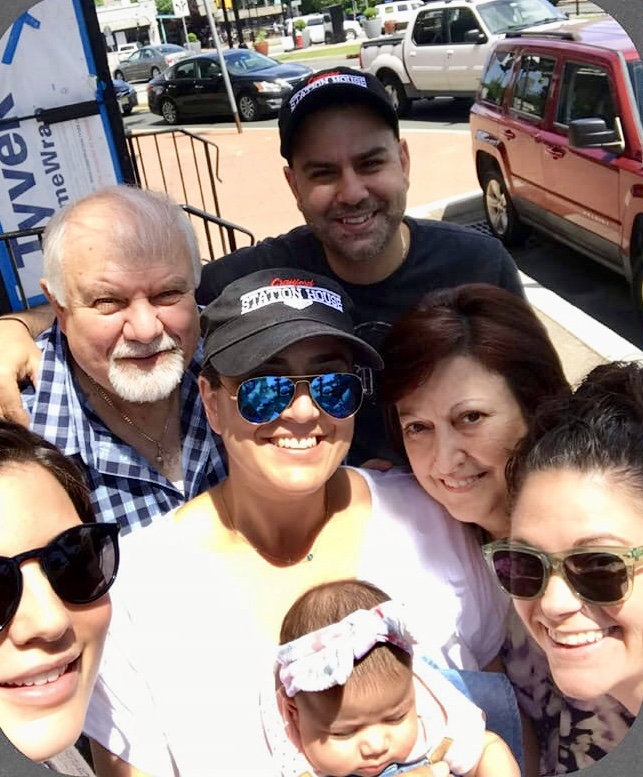 Everything in here is our creation as a family. I want this to be a family-friendly atmosphere – all ages, races, preferences are welcome. Whoever you are – we love you. That's how my sister and I were raised by our parents – to be accepting of everyone. We want you to feel like family when you walk through these doors. We grow relationships with our customers and staff. If you visit us-you are immediately family!
This place has been completely transformed! What inspired you?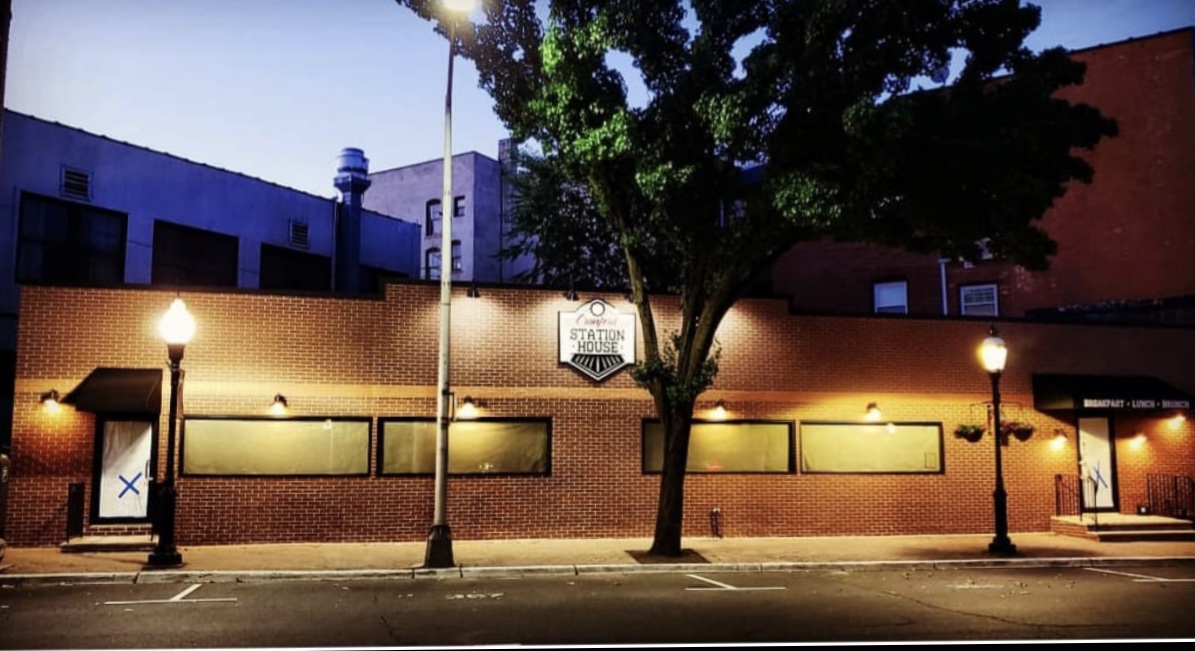 When we first walked into this restaurant, the train station theme was huge. We wanted to capture an old-school train stop and train car all in one – with a bit of contemporary flair. Even though we aren't from Cranford – we wanted everyone to know that we are invested in this town and wanted to learn more about the history. I asked the Cranford Historical Society to help me find some pictures to put on the walls. They were a huge help and I think everyone will really like the wall-size photos! The pictures of the trains are some of the first ones that came through Cranford!
In researching the history of Cranford, what did you learn that you didn't know before?
Honestly – I didn't know about the river that runs through Cranford and that you can take canoes and kayaks through the waterways. I thought that was really neat!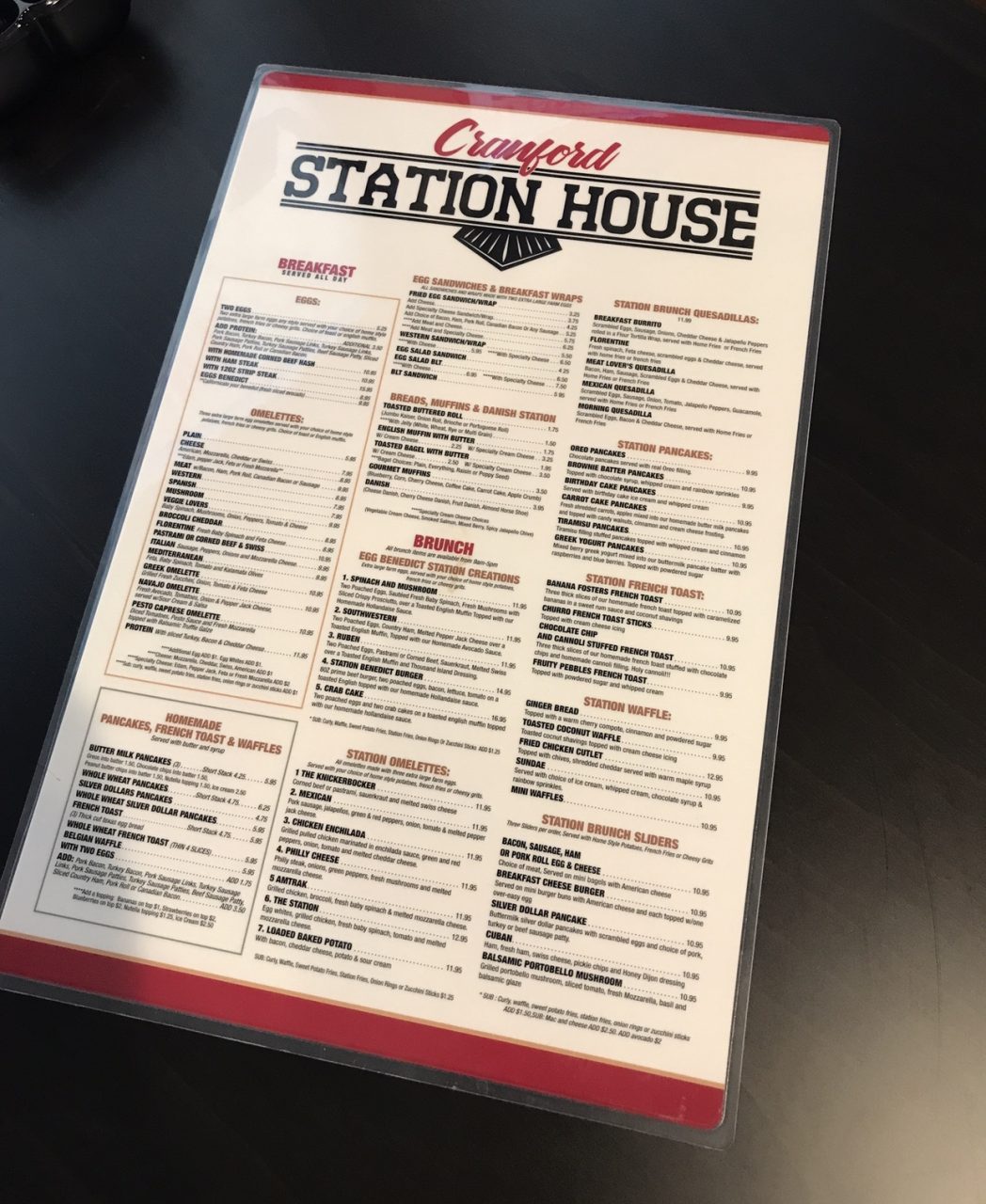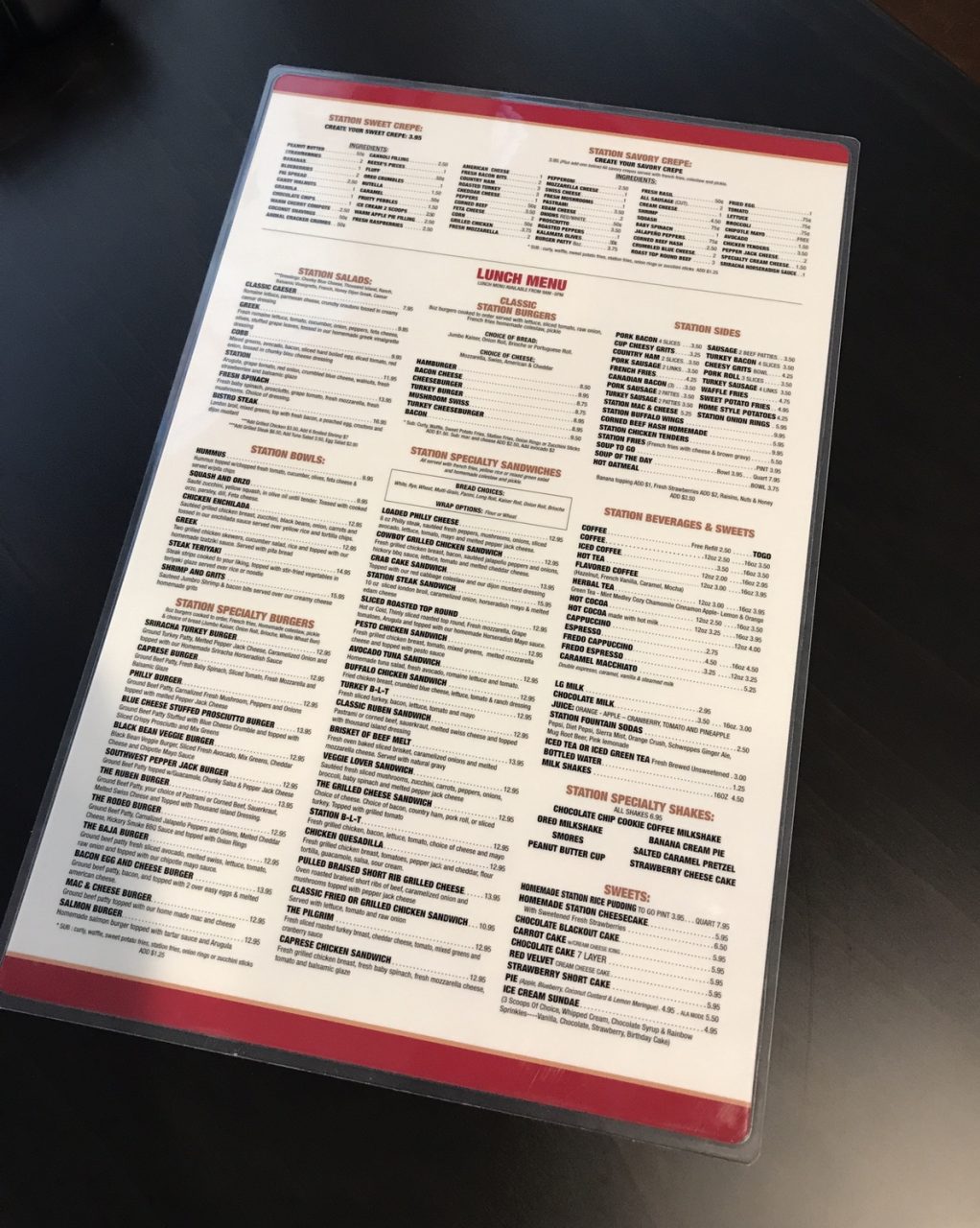 Tell me a little bit about the menu and what customers can expect –
I don't want people to go away from Cranford to get a good breakfast. I'm here to give you a great breakfast, lunch, and brunch! I worked for seven months on this menu! I kept thinking… "Would I eat this? Would I want this?" I have options for all ages…from 5 to 90! My father and I owned a diner for thirteen years and we were known for our breakfasts. We were the busiest spot in Bayonne for breakfast and lunch. I can't wait to recreate that here in Cranford with this comprehensive menu! Stay local!
The Cranford Station House menu looks fabulous – Levanes definitely put an incredible amount of thought and consideration into each and every item that's listed! Here's some personal "must-haves" that I think visitors will adore…
Cowboy Grilled Chicken Sandwich: Fresh grilled chicken breast, bacon, sautéed jalapeño peppers and onions, hickory BBQ sauce, lettuce, tomato, & melted cheese
Sriracha Turkey Burger: Ground turkey patty, melted pepper jack cheese, caramelized onion and topped with a homemade sriracha horseradish sauce
Mac & Cheese Burger: Ground beef patty topped with our homemade mac & cheese
Station Salad: Arugula, grape tomato, red onion, crumbled blue cheese, walnuts, fresh strawberries, and balsamic glaze
Ginger Bread Waffle: Topped with a warm cherry compote, cinnamon, and powdered sugar
Greek Yogurt Pancakes: Mixed berry Greek yogurt mixed into our buttermilk pancake batter with raspberries and blueberries
The Station Omlette: egg whites, grilled chicken, fresh baby spinach, tomato, mozzarella cheese
What can everyone expect at your opening this Monday? And BYOB??!!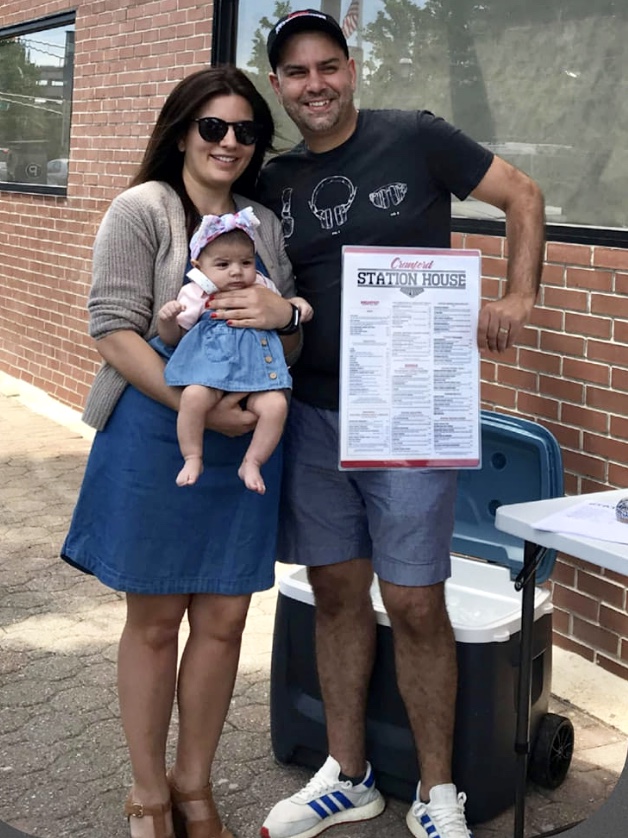 We will officially be open for business on Monday, July 8! Our doors will be open Monday-Friday from 6am-5pm, and Saturday-Sunday from 7am-5pm. We will also be a BYOB establishment Monday-Saturday from 10am-5pm! Bring your sparkling wine for a mimosa-filled Brunch! We will also have options for outside seating!
Our GRAND OPENING will be on July 14 – there will be music and complimentary face painting for all children. Stop by for a bite and enjoy the festivities!
And to all of those customers hopping on the train in the morning…
I've really tried to recreate the feel of the old days when you would wait for the train at the station. I've tried to incorporate a train stop and train car all in one. We will have "grab-n-go" coffee and a quick bite for you at the counter. The early birds coming in before work – we promise to be QUICK! This is very important to me and our staff. You can come in and be out right away to get to where you are going! (You can also sit and stay all day!)
My family and I have really put a lot of work into this place and hope you've enjoyed being a part of the Cranford Station House since its beginning. I've really tried to get everyone engaged through social media since I first took down the walls – I wanted everyone to feel a part of this family-owned business and have even encouraged future customers to stop in and see the construction process at the end! We can't wait for everyone to finally "Meet Me at the Station"!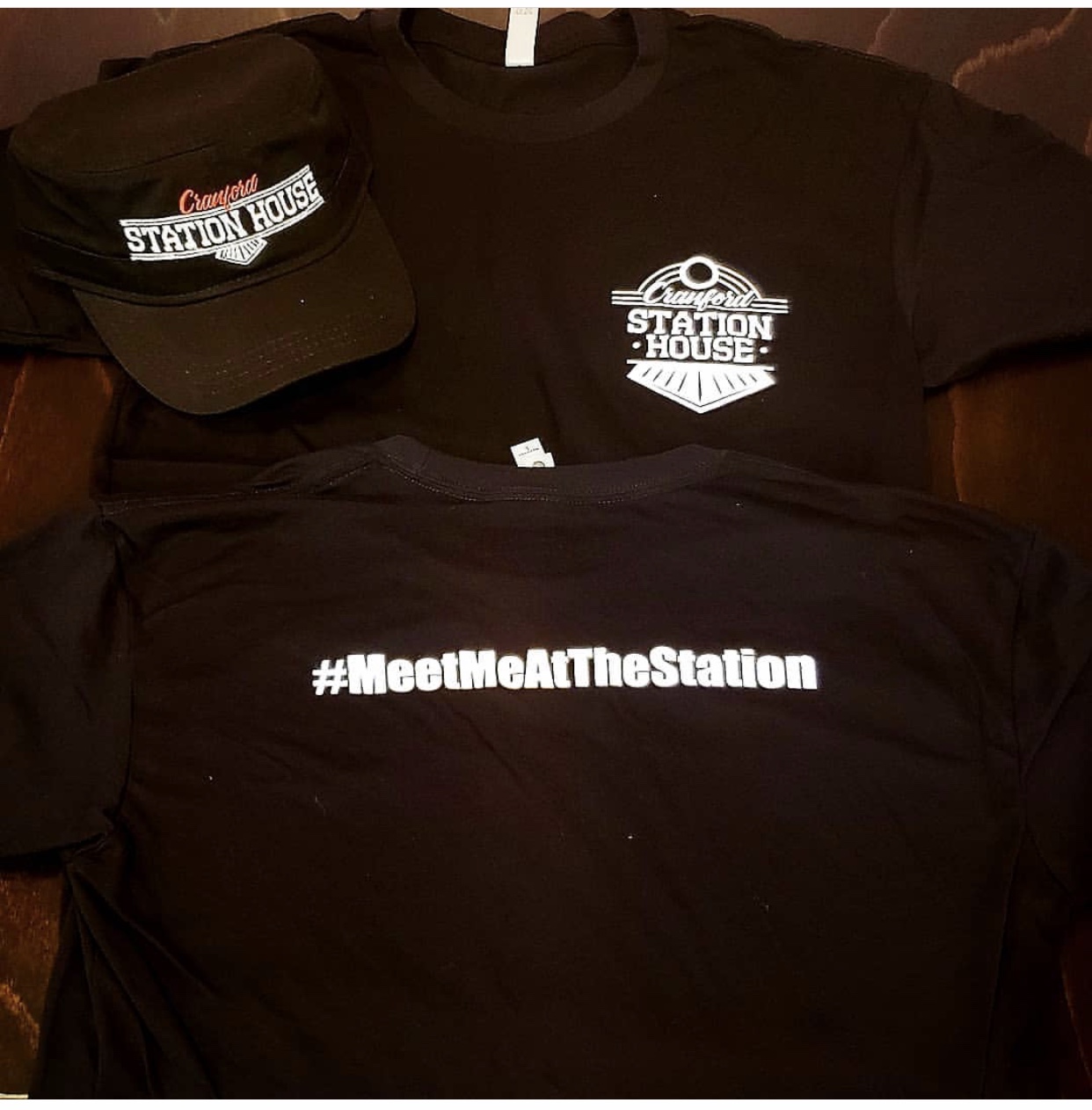 You can follow Cranford Station House on Social Media at
Facebook https://www.facebook.com/CranfordStationHouse/
Instagram https://www.instagram.com/cranfordstation/
Website Coming Soon: https://www.cranfordstationhouse.com/
Or call the Station at: 908-276-2818
7 North Avenue East, Cranford
M-F: 6am-5pm
Sa-Su: 7am-5pm
Also – Join the Cranford Station House Loyalty Program – simply text CSH to 578-277 and receive double points on your first visit to the Station! By signing up not only will you receive 1 point for every dollar you spend – but will also be able to receive promotions, coupons, and special event announcements!