I have such a special place in my heart for mothers who can reinvent themselves! I want to introduce you to Cranford mom, Courtney Byrne. She is a mommy superstar…4 young children and managing a highly popular blog and other fabulous social media outlets! Courtney and former Cranford resident, Julie Rogers, began "The Chirping Moms" blog, http://thechirpingmoms.com/, a few years to "share a little bit of our adventures in 'mommy world'!"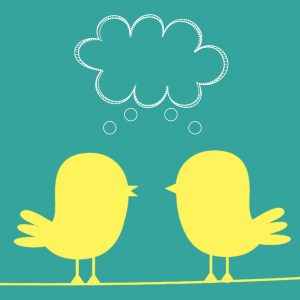 Their blog, filled with "daily adventures with little ones, craft and recipe ideas, our favorite tried and true products, and some great places to travel" has taken off and has received national acclaim! They have been featured in: Parents Magazine, Scary Mommy, Huffington Post Parents, Huffington Post Weddings, Honest to Nod (The Land of Nod), Have Family Will Travel (Four Seasons), What to Expect, Well Rounded and Today Parents.
Courtney was kind enough to take a brief moment to chat with me and share her favorite holiday blog posts that will get you through the season with your children and look fabulous doing it!
Courtney first moved to Cranford about 6 1/2 years ago. She had tiny little ones and was currently a stay-at-home mother. Prior to having children, Courtney was very successful in the world of sales/marketing and also contributed her talents to non-profit companies. She loved the social media component of the job and wanted to continue with this aspect of her career while she was home with her small children.
Courtney had just moved to South Union Avenue and met another mother, Julie Rogers, at Lincoln Park one day. They ended up chatting and found out that they were neighbors on the same street. Like all budding mommy friendships…they started meeting for coffee and play dates and found they had similar interests. Both felt like they needed to stay "in the loop" of the social media world. They connected over their mutual love of following blogs – especially ones focusing on crafts and kid activities!
One rainy day with four toddlers running wild inside the home, the two friends decided to start a blog. What began as a "hobby" for sharing tips on child rearing, fun toddler crafts and family activities – turned into an actual business for the two! Their blog, "The Chirping Moms" http://thechirpingmoms.com/ now has an extensive national base. They connect with different influences from Etsy Shops to larger brands to tie into their blog posts and reviews.
Mothers (and dads) visit this visually stunning blog to get a daily dose of the cutest and most adorable posts. If you are just now starting to follow this blog – please go back through the website at its conception to read every poignant article! Some of my current favorites are "Top Gift Ideas from American Girl", "50 Favorite Gift Ideas for Boys Ages 6-8", "5 Ways to Give Back this Holiday Season", and "Favorite Gift Ideas for Girls at Target"!! You will find EVERYTHING on this blog from education, crafts, toys, books, learning, traveling with children, and trying new adventures with children (local and abroad).
Courtney commented on her blog, "I am a woman of a million ideas: constantly coming up with new business ideas, inventions & careers!" Everything that Courtney posts is impeccable – you will want to buy everything she reviews because she and her children make it look so fun and beautiful. You want to travel where she goes…and tag along for the ride! Heck, I want to be their 5th child! You have to see this blog for yourself!
While Courtney has since moved to a beautiful home on the North Side of Cranford and Julie has relocated to the Washington, D.C. area – the two friends continue to collaborate each month for "The Chirping Moms". Courtney loves to author blog posts related to "easy, cheap, and fun" crafts to do with kids in the classroom, holiday crafts, and toy reviews. Julie is an educational reading specialist and continues to post everyone's favorite "Book Selections by Reading Level" for each holiday/month.
Courtney also has an amazing Instagram account linked to "The Chirping Moms": it's another favorite IG account where she posts dreamy pictures of drivable trips from Cranford, travel tips, and how to travel with children! "Traveling is one of my favorite things (even with kids!). Some of my favorite posts to write, are our 'Where to Wednesdays'. You can follow along with our travel adventures on Instagram". Follow her at https://www.instagram.com/travelwewill/
Currently for the holidays, "The Chirping Moms" have a plethora of the cutest and most helpful posts for all parents. Courtney sent me just a few of her favorite links below. Don't forget to follow their Pinterest page to share these ideas with your friends! https://www.pinterest.com/thechirpingmoms . And Follow and "Like" them on Facebook at The Chirping Moms
Holiday Crafts:
http://thechirpingmoms.com/12-christmas-crafts-for-kids-to-make/
Dear Santa Letter:
http://thechirpingmoms.com/?s=dear+santa+letter
Holiday/ Winter Travel:
NYC: http://thechirpingmoms.com/downtown-new-york-for-kids/
Learning to Ski: http://thechirpingmoms.com/learning-ski-mount-snow/
Winter Travel: http://thechirpingmoms.com/planning-a-family-ski-trip/
Book Lists:
Christmas Books: http://thechirpingmoms.com/25-days-christmas-books/
Chapter Books: http://thechirpingmoms.com/bookseriesforkids/
http://thechirpingmoms.com/20-book-series-recommendations-boys-grades-1-3/
Gift Ideas:
http://thechirpingmoms.com/best-gifts-for-toddlers-preschoolers/
Stocking Stuffers: coming soon at their blog – THIS WEEK!
"The Chirping Moms" is definitely a blog that you will want to stalk daily like it's your job. Everything posted on this website is helpful and visually stunning! Thank you, Courtney, for sharing this lovely project of yours – hope everyone enjoys and continues to follow and share!