Meet Nutan Rubinson: Host of The Acknowledgments Podcast and Passionate Book Enthusiast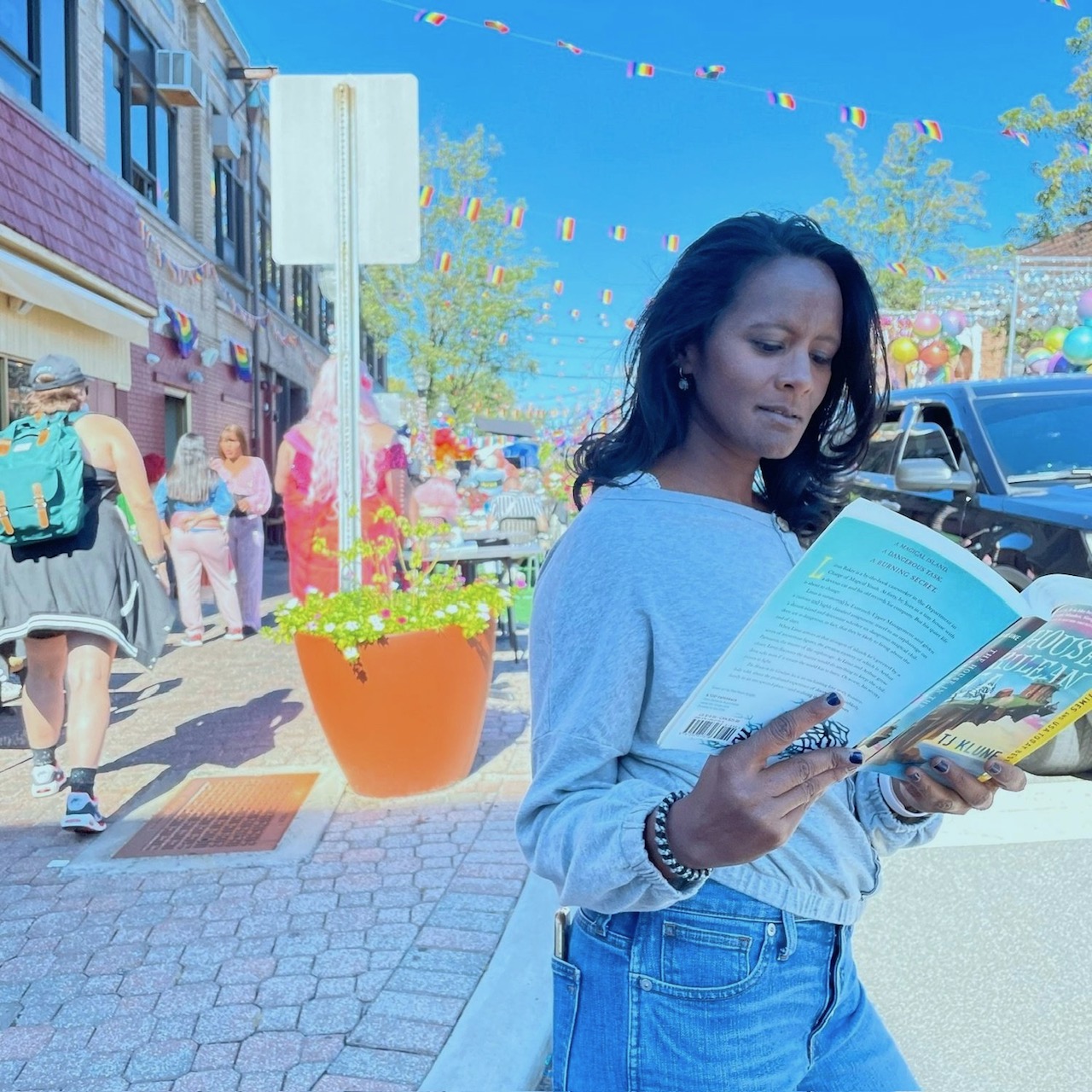 Are you curious to learn more about the vibrant personality behind The Acknowledgments podcast and the passionate book enthusiast who brings its episodes to life? Meet Nutan Rubinson, the host of this engaging literary podcast, as she takes us on a journey into her life, her love for books, and the inspiration that led her to launch this delightful show. Hailing from a background in Learning and Development, Nutan's relocation to Cranford, New Jersey, opened up new horizons for her and her family. Discover what keeps her driven, how she balances her roles as a wife, mother, and working professional with her podcasting endeavors, and her heartfelt mission to connect readers with authors and promote early childhood literacy. Join us in this enlightening conversation with Nutan Rubinson, the voice behind The Acknowledgments podcast.
Could you please introduce yourself? What is your hometown, and what inspired your move to Cranford?
Hi! I'm Nutan Rubinson, host of The Acknowledgments podcast. I'm also a wife, mother, and a working parent. I've worked in the Learning and Development field for over 20 years. I moved around a lot as a kid, so Cranford, NJ is the longest I've lived in one place. Throughout all those moves, books were always my constant companion. We chose Cranford when looking for a place where we could settle down, raise a family, and become part of a community.
What are a few fun facts to know about you?
I'm an endless learner when it comes to places, people, history, and culture. I try to have new experiences, meet new people, learn through reading, and travel as much as possible. When it comes to books, libraries and indie bookstores are my happy places. I have a (very)
long list of To Be Read (TBR) books at all times and always have a book in progress, whether it be on paper, audio, or an eBook. It's also important to know that I am powered by coffee, hate revolving doors, love burnt popcorn, despise littering, and have yet to accomplish my bucket list goal of being an extra in a movie.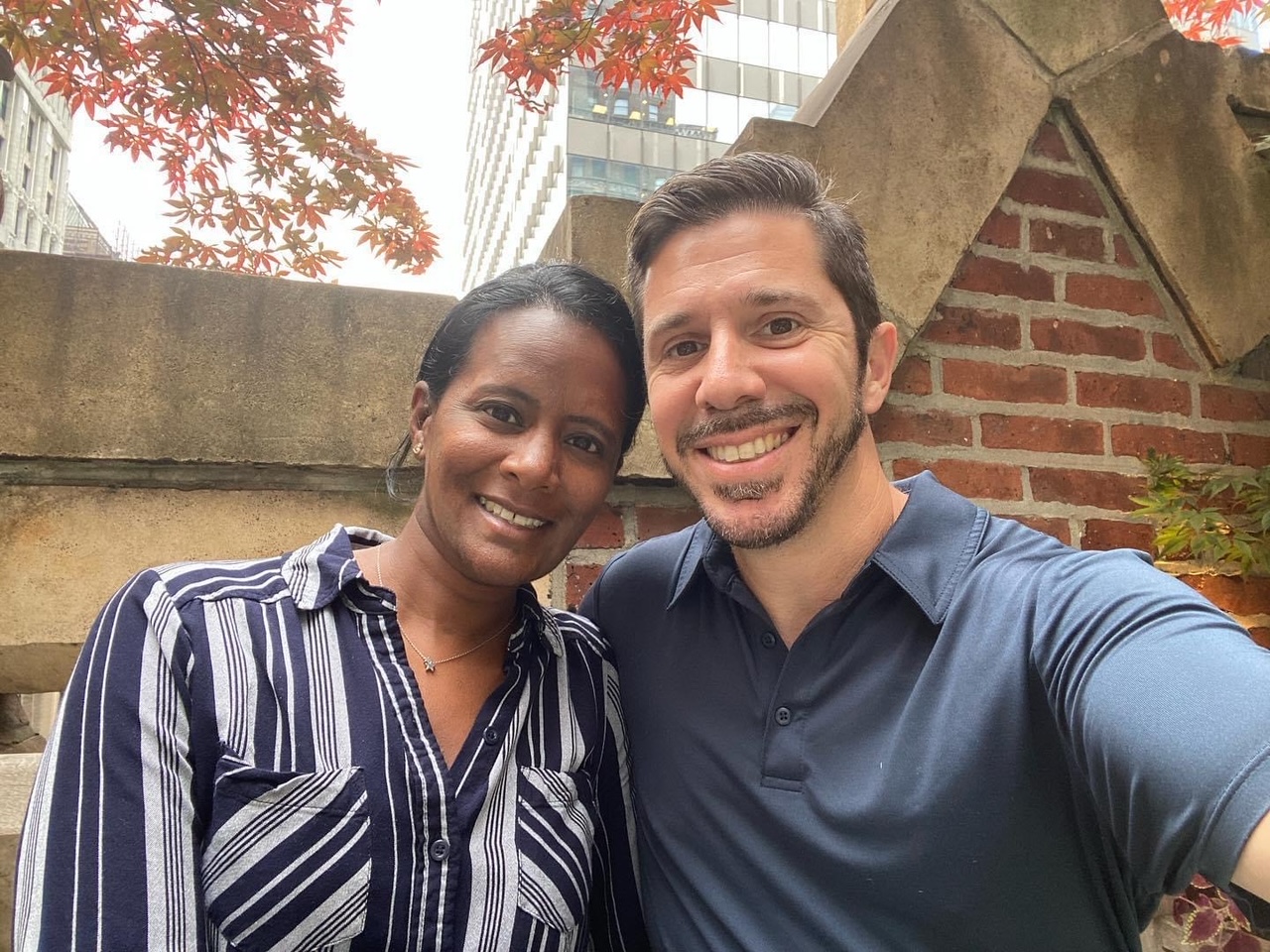 Can you tell us a bit about your family?
Eric and I recently celebrated our 20th wedding anniversary! Along the way, we had two boys, one is currently a third grader and the other is a freshman in high school. Completing our family is our rescue pup, Leila. The family I grew up in includes my parents and older brother, who are all readers. Apparently, it does run in the family.
Tell us about your journey into podcasting. What inspired you to start a podcast focused on interviewing authors?
I've always found companionship, education, and escape within books. I read from cover to cover and am especially fascinated by the acknowledgments in the back of a book. I've always wished I could ask the author about their acknowledgments, their writing, and their lives. That's how the idea for The Acknowledgments was born. However, the formation of the idea to actual inception took about two years. Those years were filled with everything from excitement and motivation to self-doubt and imposter syndrome. The thing that kept me moving forward was the support of the people around me and the decision to jump in and take a risk.
How do you choose the books and authors you feature on your podcast? Are there specific criteria you look for?
It's important to me to bring a variety of genres, voices, and perspectives to The Acknowledgments. The authors that I've interviewed have written books that span from middle grade, young adult, and adult. The books have been a variety of fantasy, memoirs, thrillers, fiction, and non-fiction. Those stories have covered gender identity, race, mental illness, abuse, parenthood, friendship, romance, crime, love, and loss.
There is power in reading a book where you feel an association with a character or the story. My goal is to continue to seek out books and authors that my listeners can identify with and find a connection.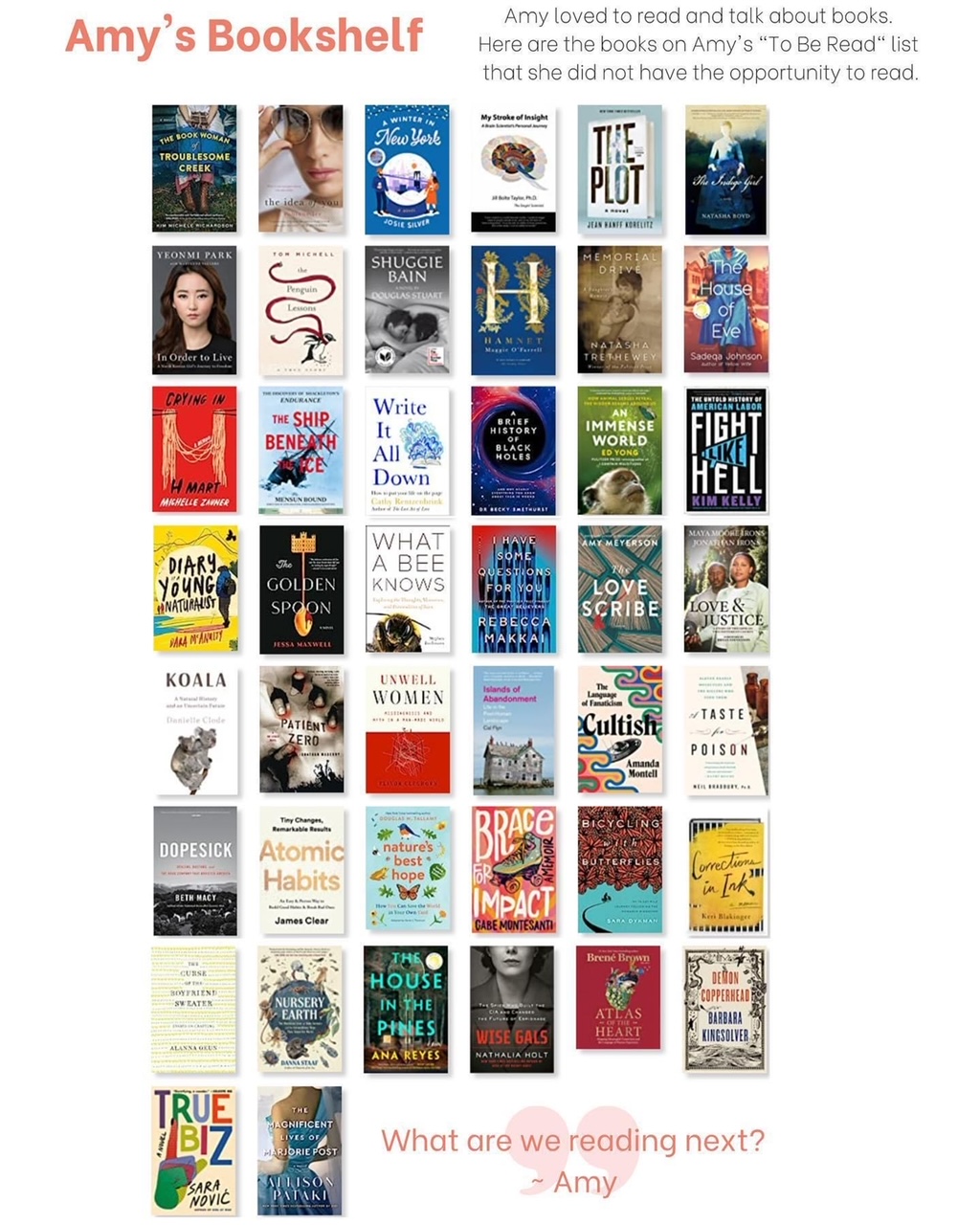 What has been the most rewarding aspect of hosting The Acknowledgments podcast so far?
Connections! Launching The Acknowledgments has connected me with authors, books, readers, librarians, and other podcasters. The local community has also been an amazing support system. I've been invited by the Cranford Women's Club as a guest speaker, interviewed by the one and only Bernie Wagenblast on Cranford Radio (listen to interview here), and featured in a TAPinto article. Friends and acquaintances in
Cranford and Westfield have also been generous in linking me with authors that are local and beyond.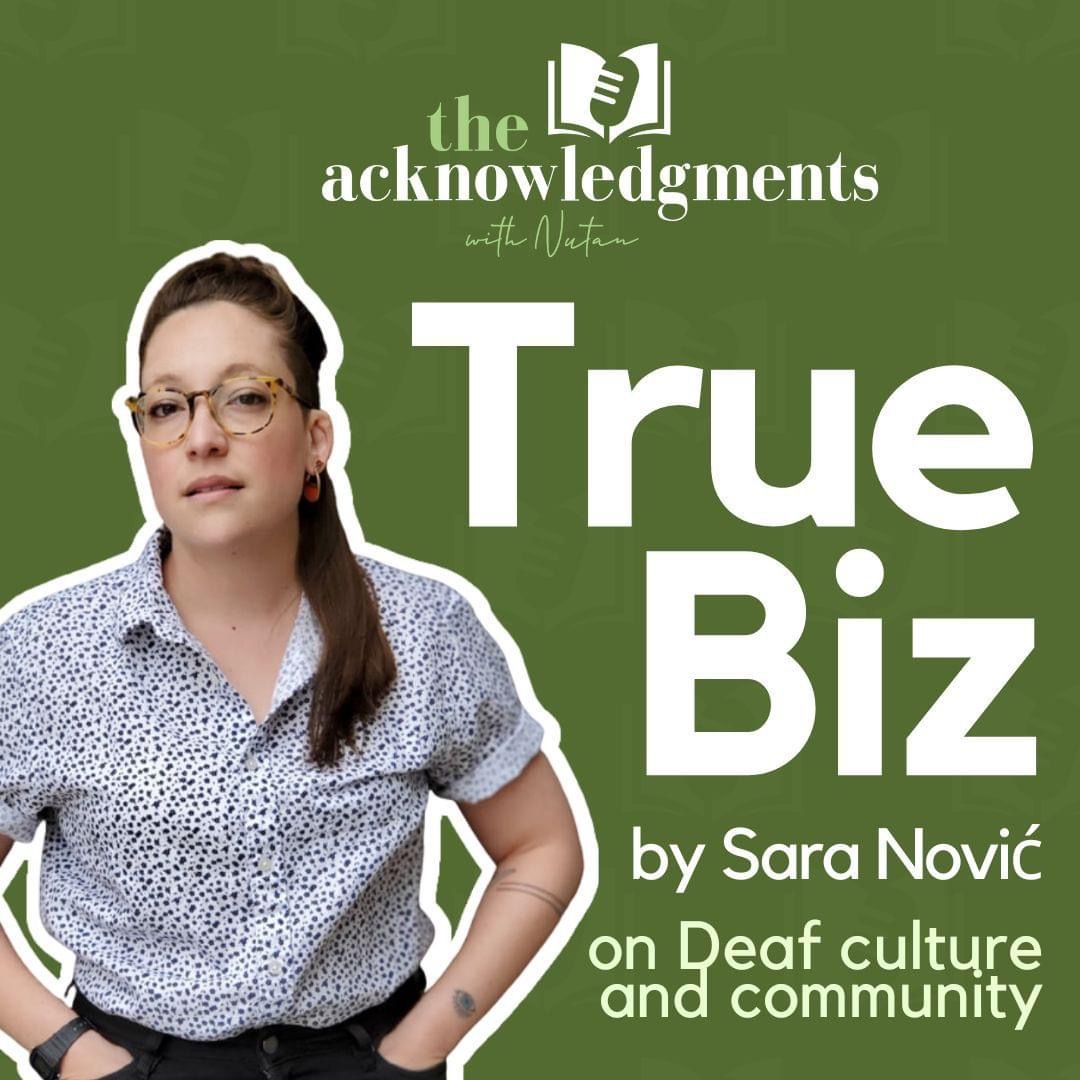 Can you share a memorable or inspiring moment from one of your podcast interviews with an author?
Each interview has been inspiring in its own way, with rich dialogue and diversity of thought. I've especially appreciated the authenticity that each author has brought to our conversations. Basically, I'm a fangirl of all of the authors I've chatted with! I recently had a memorable interview with Dashka Slater, a journalist and the New York Times Bestselling author of The 57 Bus and Accountable. Our conversation spanned from the most surprising question she was asked on her recent book tour, her unique experience in the Community Building Circle, to topics in her book that covered racism, shame, expulsion, teenagers, truth, friendship, and social media.
How do you balance podcasting with your role as a wife, mom, and other work-related responsibilities?
I recently read an article about trying to replace the concept of a work-life balance with a work-life harmony. For me, that's trying to figure out how to make all these different facets of my life integrate and complement one another. One way I try to do this is to make space for each of those areas by planning but being flexible. Sometimes it works. Quite often it doesn't. With the latter, it then comes down to waking up the next day and trying again. I'm trying to not just bounce back from a setback, but then bounce forward.
In your opinion, what makes a book engaging and worth discussing on your podcast?
I believe almost any book (and author) would make a great conversation on The Acknowledgments. I especially appreciate a story that helps me see the world from a different perspective, learn about a historical event, connect with a character, or tell a compelling story.I love talking about books with the many readers in my life and The Acknowledgments is another way I get to explore those stories.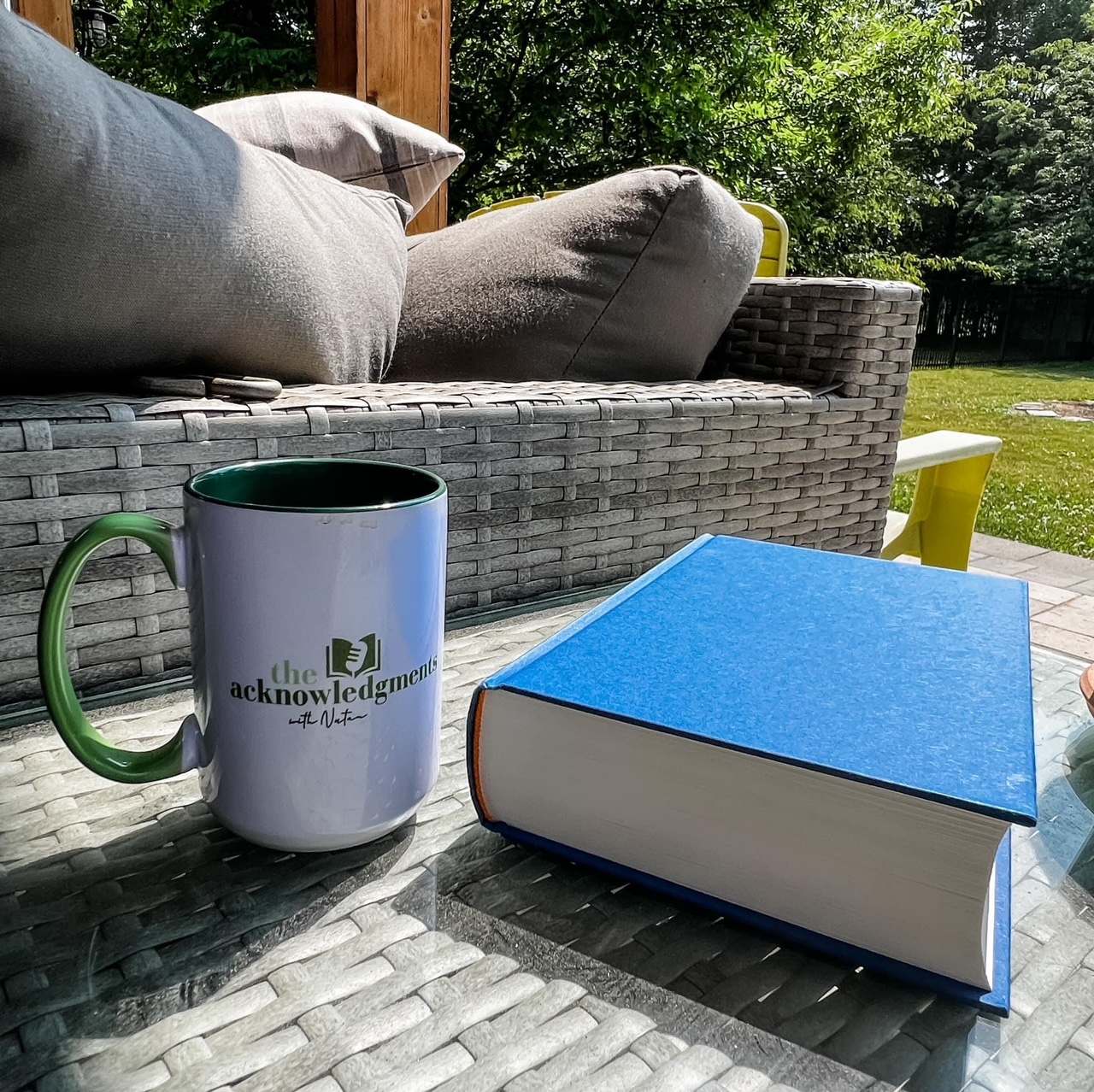 How do you prepare for your author interviews? Do you have any tips for aspiring podcasters looking to conduct engaging interviews?
Prior to an interview, I always read the book and of course, scour the acknowledgments. I always prepare a few questions that I want to ask but then prefer to see where the conversation takes us. My advice to any interviewer is to come from a place of curiosity, have a few thoughtful questions, but then be willing to flow with the conversation.
What advice would you give to other moms/parents who are considering starting their own podcast or pursuing a creative passion while managing family life?
One of the common sentiments from every author I've spoken with has been their lengthy journey which has sometimes taken years to write, publish, and market their books. It's been inspiring to hear their stories of grit and resilience and those same characteristics are so
important in any creative pursuit, side hustle, or passion project. My advice? Look for progress, not perfection. Take the next actionable step. Be patient. Celebrate wins. Do hard things. Ask yourself, "what's the best thing that could happen?"
Can you share any upcoming guests or exciting plans for your podcast that your listeners can look forward to?
I'm about to complete Season 1 of The Acknowledgments with 20 episodes! I'm looking forward to building out the podcast in the next season by including mini-episodes that will be released between interviews and a newsletter where I'll share additional thoughts related to the interviews, book recommendations, and more.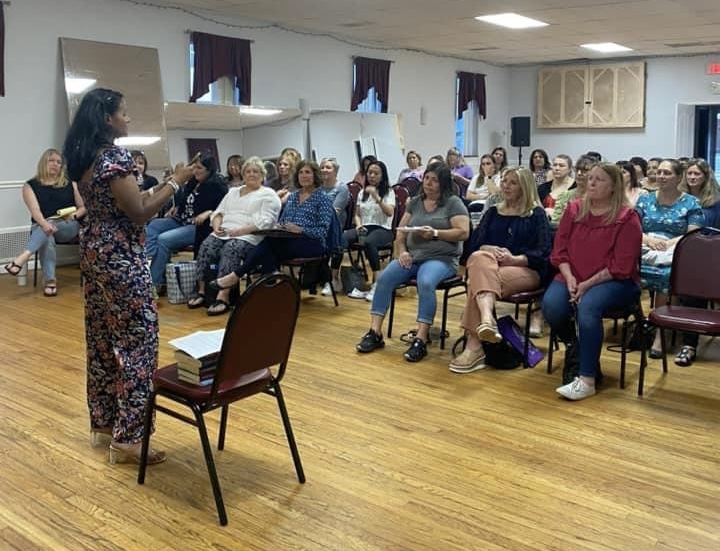 Finally, what do you hope The Acknowledgments achieves in the long run, both for yourself and your audience?
I hope to continue connecting books and authors with readers. Reading opens our minds to different perspectives, provides opportunities to reflect, and introduces us to new worlds. My short-term goal is to keep building up the number of listeners of the podcast so that I can introduce more readers and yet-to-be-readers to books and authors. The long-term objective is to have a philanthropic component to The Acknowledgments. The statistics on literacy are clear in their impact on a child's development and my goal is to use the
podcast to promote the numerous organizations focused on building early childhood literacy across communities.
What is the best way to connect with you on social media?
You can listen in to The Acknowledgments on your favorite podcast app or head to theacknowledgments.com. You can also find me posting about books, authors, and the dog on social media via @the_acknowledgments on Instagram and The Acknowledgments Podcast on Facebook.