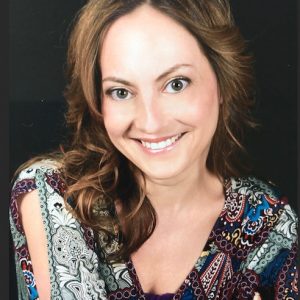 I am so excited for Cranford resident, Kristina Elio Kozak, and her first children's book due out December 5th! She has accomplished what so many people have dreamed of – taking epic adventures with her family and then being able to publish a story to keep the memories alive for years to come. "The Travels of Adventurous Alexander and Relentless Russell: Dominican Republic" is the first of many children's books about her travels with her family. She truly hopes to inspire children to learn more about other cultures and to take them on a trip through a storybook!
This elementary school teacher and Literacy Coach in Woodbridge Township has lived in
Cranford for 14 years. She has a supportive husband, two sons (ages 12 and 13), and is lucky enough to take family trips around the world! Her family travels quite often. "It's truly an adventure from start to finish!", stated Kristina. They make it their mission to find the most unique trips and Kristina loves to do all of the research. She commented that she really wanted to make it a goal that her family travelled every year because they can learn so much by experiencing cultures personally – not just in text books. In fact, the family just returned from a two-week trip to Italy a few months ago!
Her current book is based on their first family trip together in the Dominican Republic. The boys were old enough to travel and truly be able to learn from their experiences. They had such life-changing moments that when they returned home, she felt the need to do something with all the memories and lessons they had learned. A close friend encouraged her to sit down and write a children's book.
It took her two years to finally finish the book in a way that truly represented the experience and what she wanted to present to all families. She diligently researched all of the facts and took art classes to prepare! All of the illustrations are hand-drawn by Kristina and are based on the family photos that were taken!
The highlight of the book is "Snakeman". She commented that her son was determined to take a picture next to a man with snakes all around his neck. She and her husband tried to tell him that this could be a figment of his imagination and the chances of actually meeting this "Snakeman" may not happen. However, sure enough when they stepped off the jeep on one of their expeditions… there he was! A man wrapped in snakes who actually put snakes in his mouth! The story also takes the reader on the same adventures as the family – a tour of a school, a monster jeep ride, someone's actual home, a chocolate plantation, an amber museum, a horseback ride to the waterfalls, and a gorgeous beach!
She's currently writing her next book about the family's travels to Costa Rico. From tree house sleepovers to Tarzan swings – Kristina has everyone's interest piqued on what to expect from Adventurous Alexander and Relentless Russell this time!
The take-away from her books is that she feels very lucky and blessed to be able to take these educational trips with her family. Kristina realizes that there are so many kids who may never be able to travel and she wants to bring her experiences back home to everyone. "I want children to be able to travel through my books – to be able to put themselves in the story!"
At the end of her story, the reader can find a charitable foundation connected to the region of the trip destination. For the current book, the focus is on Save the Children and Children.org – both focus on helping children in need and also give back to the Dominican Republic. Kristina chose these organizations because she learned on her trip that 5th grade is the cut-off for many children in that region. Most families have to pay for middle school and high school and the costs are too high. Therefore, children are forced to start working at a very young age. She wants to make it her mission to provide supplies and donations to keep these children in the classroom and receive an education.
Exciting news in store for Kristina! You can purchase her book here at Mascot Books! Her Amazon pre-sale is going extremely well and you can add your name to the list at Amazon Pre-Sale. As of December 5, "The Travels of Adventurous Alexander and Relentless Russell" will be available at Barnes and Noble, Books-A-Million, and Mascots Books.
And finally…our beloved Periwinkles Fine Gifts in Cranford at 17 Union Avenue North has her book in stock and Kristina will be the highlight at her Book Signing on Saturday, December 9 from 1:00 – 4:00 pm! What a perfect gift for the holidays!
Congratulations on your first book, Kristina – we can't wait for what's in store and where we will go with you on your many adventures!