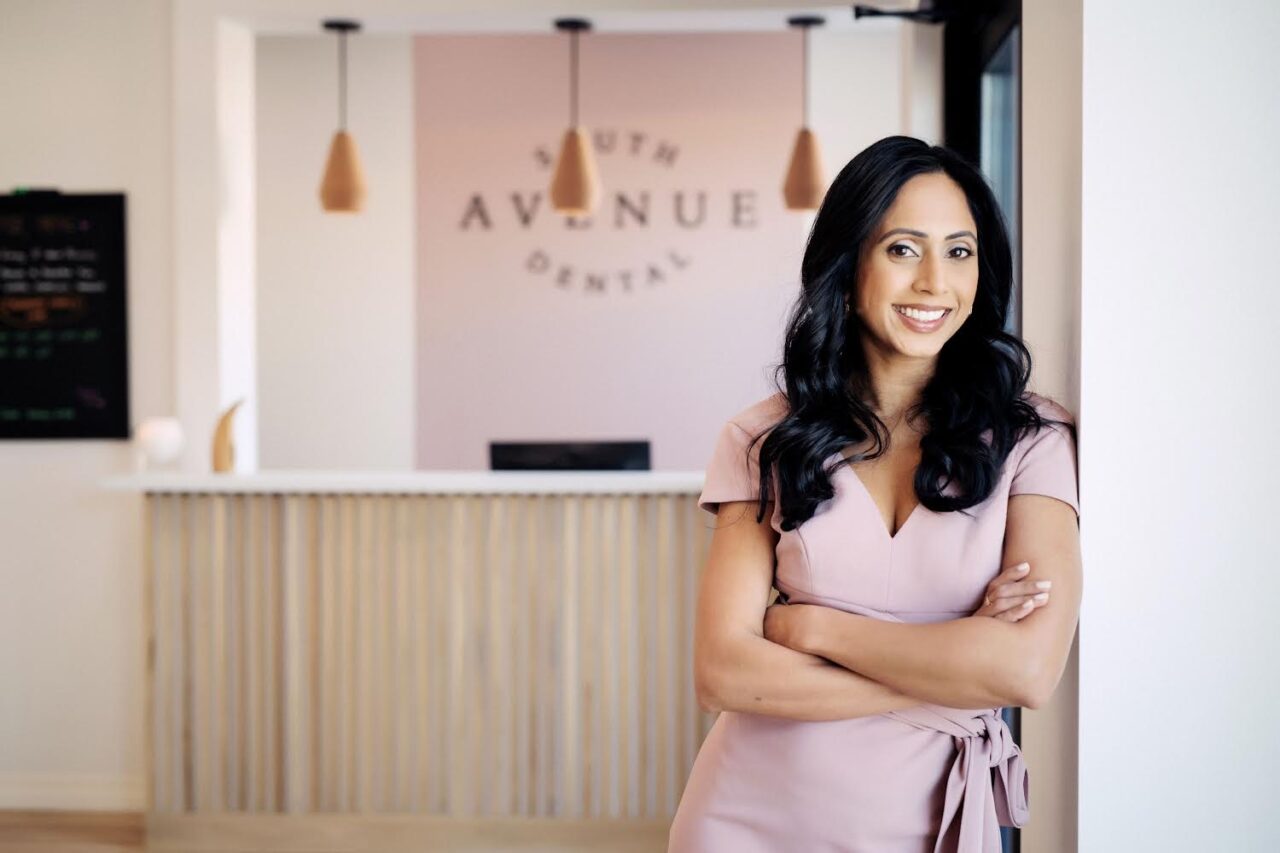 We want to welcome Westfield mother and local dentist, Dr. Lajja Patel, to Downtown Cranford! There's a lot of buzz about her new, gorgeous dentistry space, South Avenue Dental at 104 South Avenue East in Cranford, New Jersey. Dr. Patel aims to provide her patients modern cosmetic dentistry in a warm, welcoming, and friendly dental office. We love that she and her family are an intricate part of the Cranford/Westfield community and support local businesses in all their endeavors.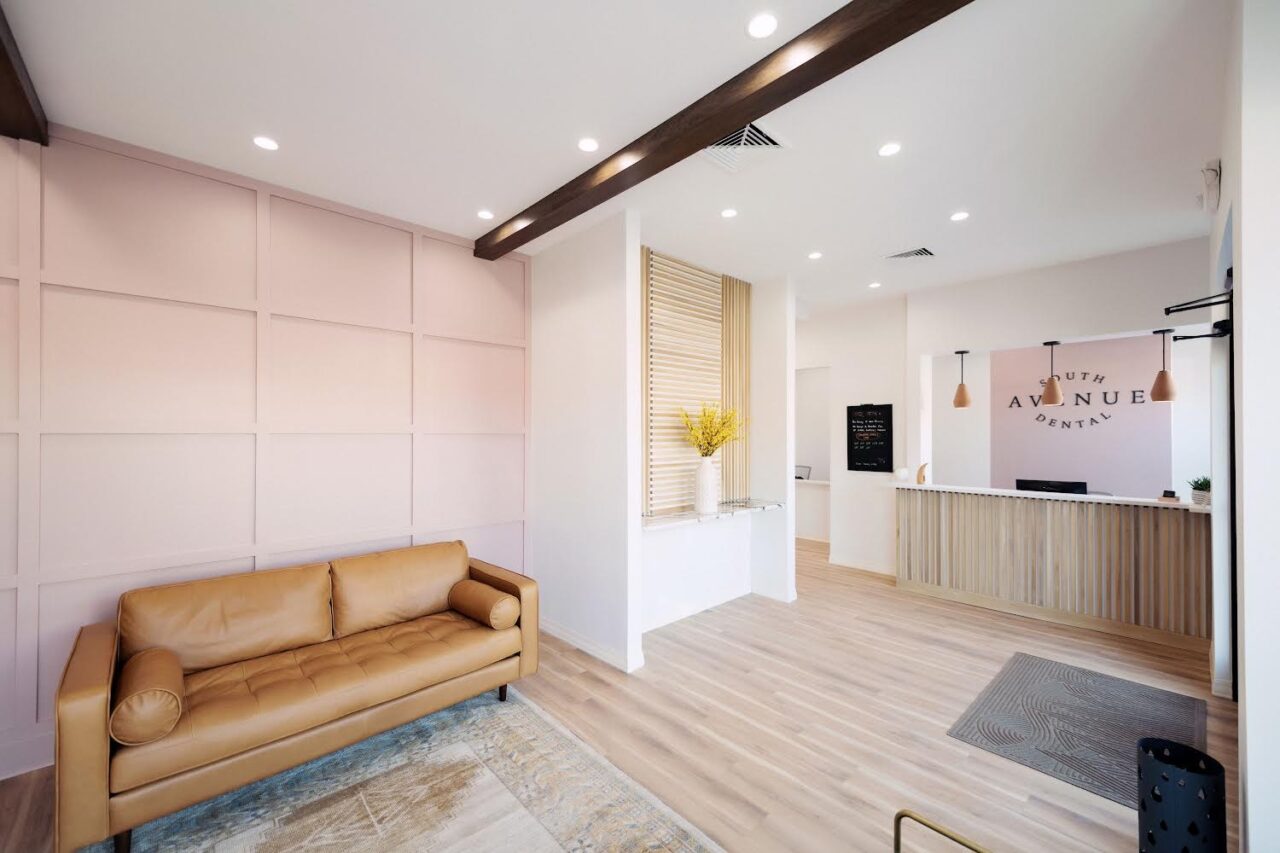 Take Care of Those Pearly Whites in a Modern New Space
South Avenue Dental is currently accepting new patients, so now is the time to book an appointment and make that smile sparkle! Our latest interview shares some background information about Dr. Patel, how her practice gives you the "complete smile care", and why you won't even feel like you are visiting the dentist in this posh, new space! Lastly, find out about how South Avenue Dental is giving back to the Cranford community and how you can help by simply checking out the new office!
Where did you grow up?
I grew up in Queens, NY. Queens is densely populated and it has great energy. It was also convenient – anything you wanted was accessible. It was great to be able to walk to school and meet up with friends.
Where did you receive your formal educational training?
I went to dental school at the Kornberg School of Dentistry at Temple University in Philadelphia. I also did a General Practice Residency at Morristown Medical Center.
What influenced you to become a dentist?
I love that dentistry is part art and part science. I am drawn to design and art and had an interest in biology. As a result, Dentistry is a perfect fit! Now that I am a practicing dentist, I also love the community aspect. Most importantly, helping patients feel confident about their smiles and having a good experience is very rewarding for me.
Tell us some fun facts about yourself…
I am an avid yogi. Practicing yoga has become an important part of my life both for physical fitness and mindfulness training. One of my favorite things to do is practice yoga locally at Home Power Yoga. It is an amazing place and I love the community they have built.
Additionally, I am also a classically trained Indian dancer. Due to the fact that I trained for 16 years while growing up, I am still drawn to Indian dancing.
What do you enjoy doing in your free time?
Besides my yoga practice, I also enjoy exploring local restaurants and spending quality time with my family.
Tell us about your beautiful family…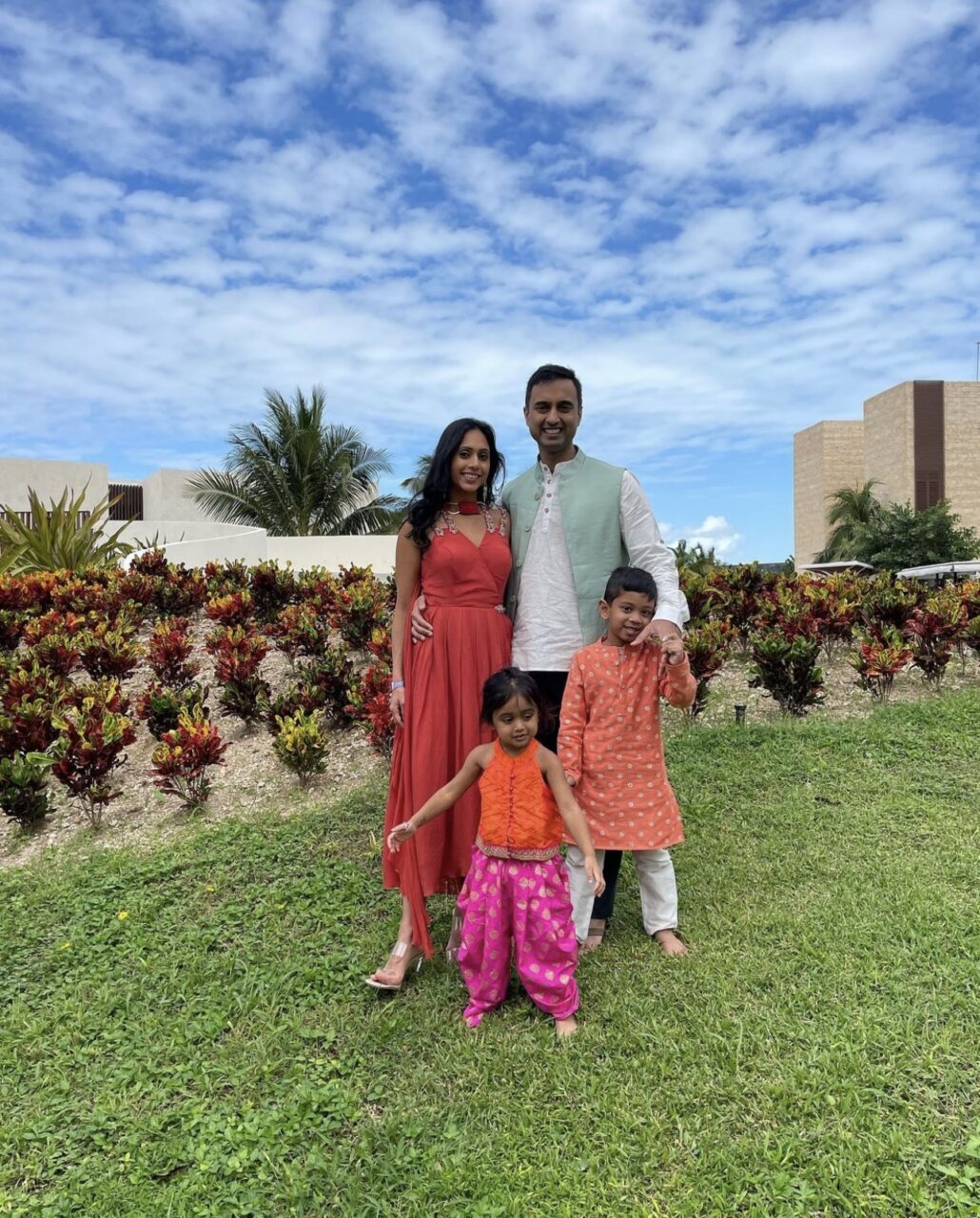 My husband, Vivek, and I met in Philadelphia and moved here a few years ago. We have 2 kids Aarav (5) and Arya (3). The kids keep us very active (and exhausted) and mean the world to us. Teaching our little people how to cope with life and everything around has been a great learning experience for us.
Why did you choose to Open South Avenue Dental in Cranford, NJ?
South Avenue Dental is my first practice. We live nearby in Westfield, NJ, and absolutely fell in love with downtown Cranford, NJ when we would visit on the weekends. The town is so charming, and we were impressed with how welcoming and friendly everyone is. As a result, I discovered the power of community through my yoga practice at Home Power Yoga. When I found this retail location, I knew that was where I wanted to be! I definitely want to bring something new and different to this town!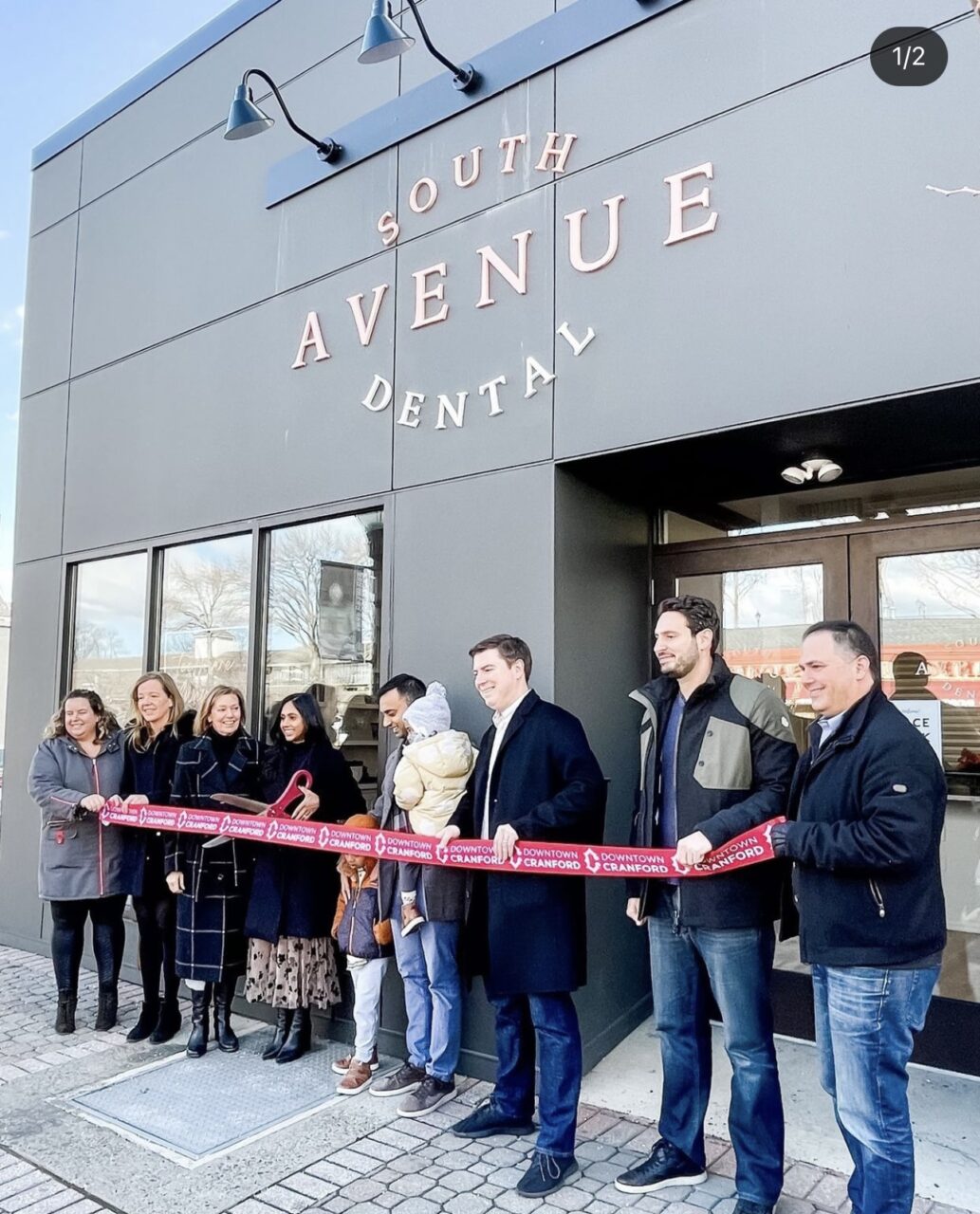 What does South Avenue Dental offer in terms of the latest dental technology?
Digital imaging, cosmetic services, online scheduling and payment, modern chairs/equipment, and in-house whitening technology. Check out: www.southavenuedental.com for our comprehensive list of services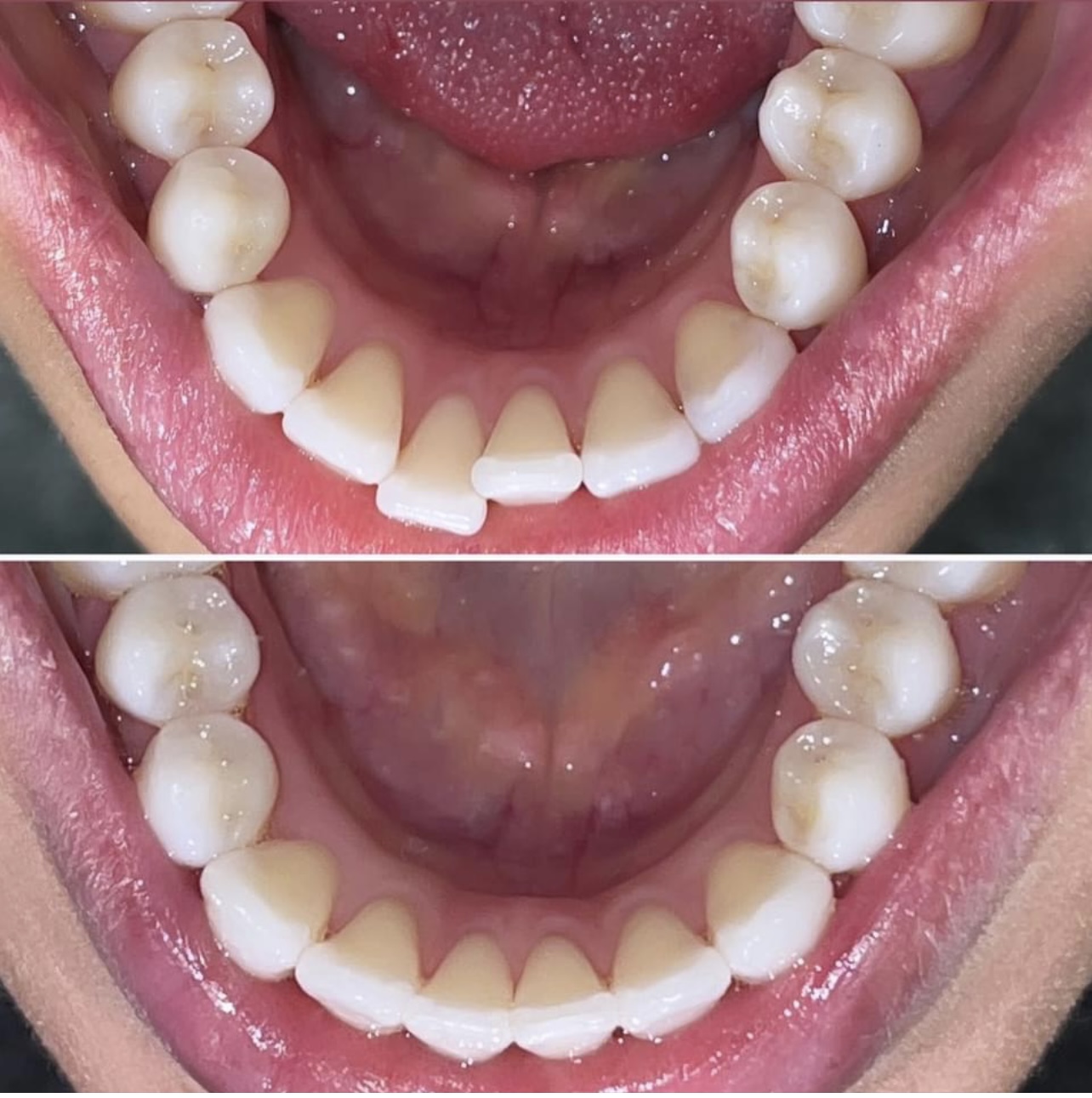 What sets South Avenue Dental apart from the others?
We believe that everyone should enjoy going to the dentist. The practice is designed to have a modern, authentic, and welcoming decor. Due to this, patients feel at ease as soon as they walk in. Staff is trained to ensure that patients are informed at every step of the way. Above all, patients are made are comfortable throughout the visit.
Not everyone necessarily looks forward to going to the dentist. Do you incorporate anything to change this perception?
Yes – the design and decor are really a key part of helping patients feel at ease. We have upbeat vibe music throughout. Most importantly, we communicate and listen. We want our patients to feel like they know what to expect and to feel comfortable sharing how they are feeling so that we can address any concerns or discomfort.
South Avenue Dental's office looks gorgeous! What is your favorite design element?
The waiting area is my favorite part of the practice. The built-in is the centerpiece of the practice. The colors, design, and decor come together so well to make it feel like you are not at a dental office. In other words, I am proud that everything was sourced, designed, and made locally – supporting the local businesses!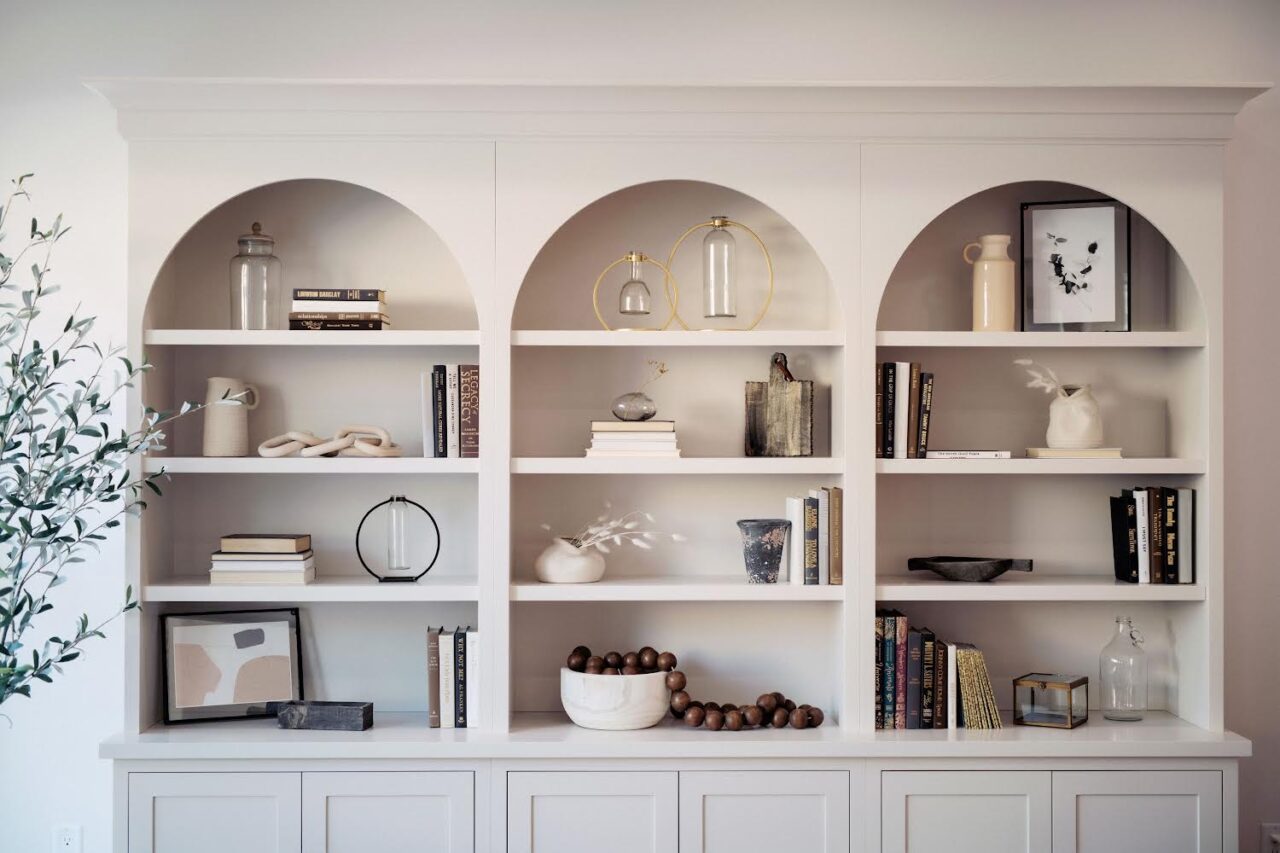 Top 3 tips for a healthy smile?
Floss every day
Floss every day
Floss every day
Why should you visit the dentist twice a year?
It is very important to maintain your oral health. Visiting the dentist every 6 months ensures that we can minimize any buildup on your teeth and reduce bacteria that enter your bloodstream. In addition, visiting the dentist can also prevent any cavities you may develop from getting worse. It is important to identify cavities so that they don't eventually cause more serious damage. Periodic dental checkups can also identify other underlying diseases in your body!
Tell us a little bit about partnering with Cranford Family Care…
Giving back to the community is a core part of our mission and something that drives me personally. While meeting with the Cranford Family Care director, we talked about how supporting young teens is so important to both of us. I jumped on the idea to do a Teen Self Care Drive. I want to thank everyone who has dropped off supplies so far! Also, we will make a donation to CFC for every 5 new patients that we see! Certainly, we are happy to work with this amazing organization!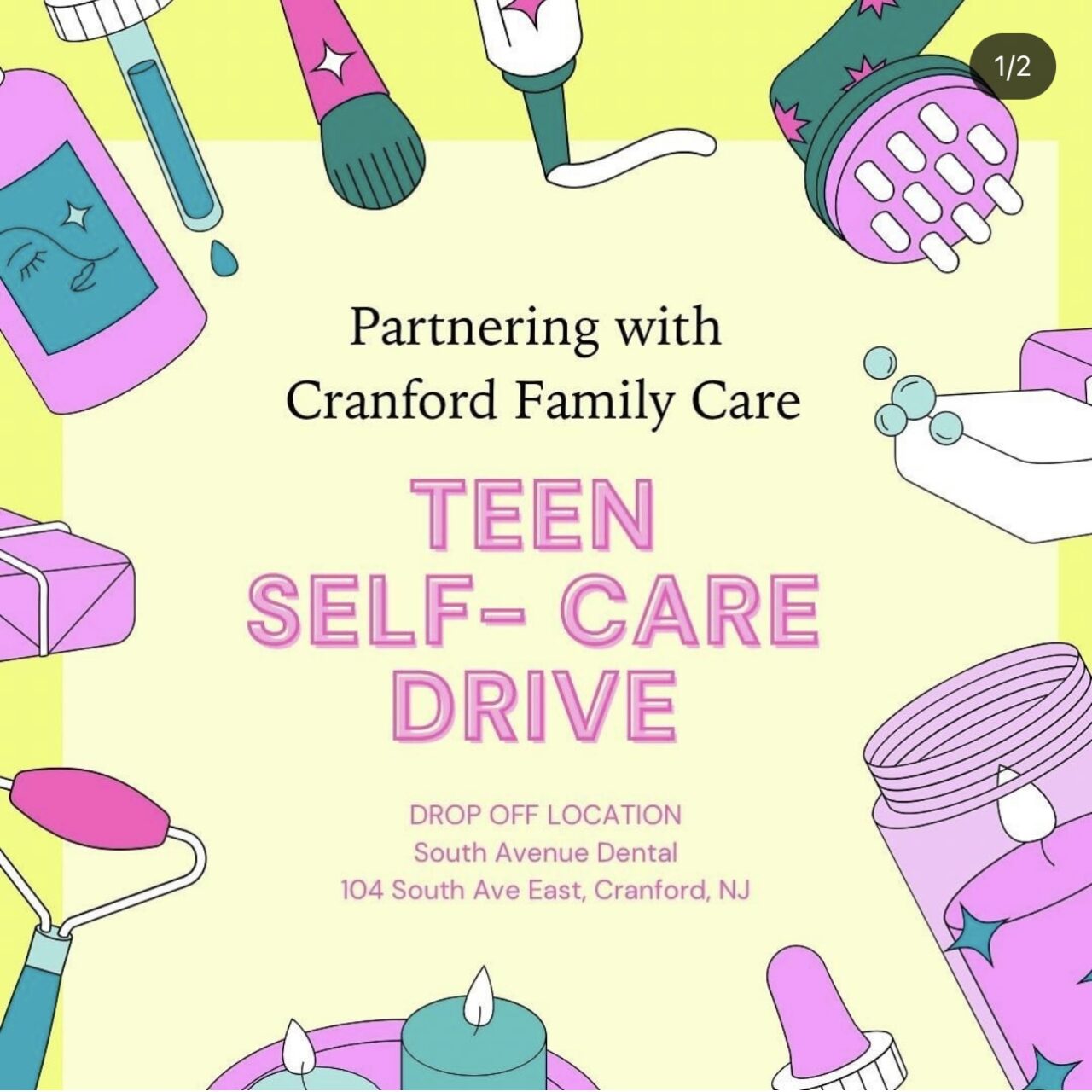 What's the best way to become a new patient?
You can book online (www.southavenuedental.com), give us a call (908-721-5510), or just stop by (104 South Ave East) when you're grabbing a bagel from across the street!
Don't forget to follow Dr. Lajja Patel on social media at Facebook and Instagram