This is Liz and Dave's own Sold by Sharon Story – the tale of a young family who was anxious to acquire more space and move out of apartment living. They fell in love with Living in Cranford, NJ, and knew they wanted to set down roots in this town! Liz and Dave were a true joy to work with and together we navigated the real estate roller coaster that can often occur in this hot housing market!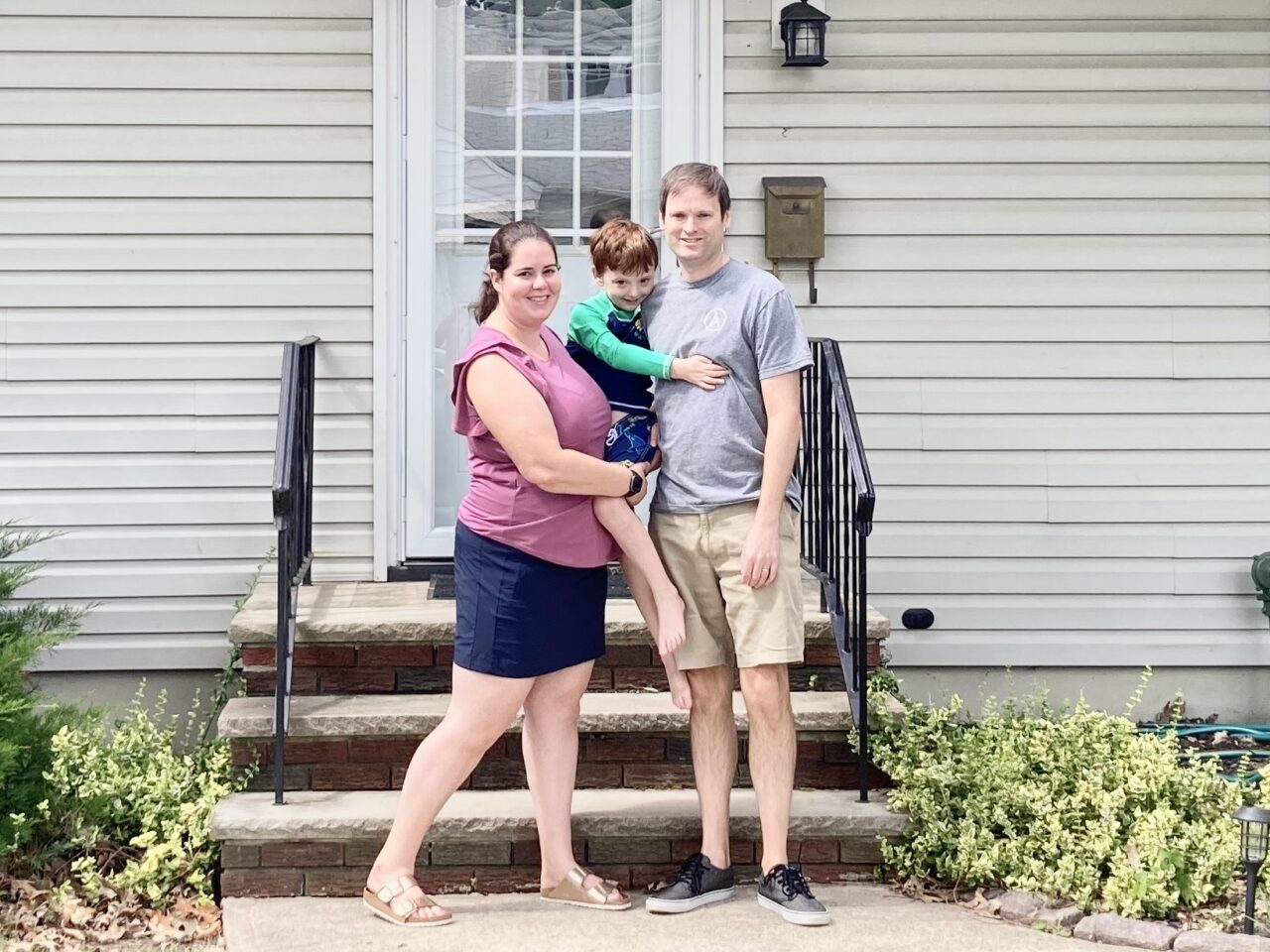 The home that they first laid eyes on ended up proving to be the one that was always meant to be! They are the proud owners of an adorable three-bedroom, two-bath Cape situated in one of the most sought sections of the south side of Cranford. Liz and Dave fell in love with the updated kitchen with breakfast bar, sun-drenched family room that leads out to the outdoor deck, bonus 4th bedroom, and a yard perfect for entertaining adults and kids! Let's see what Liz, Dave, and Connor have been up to since they moved into their new home! Enjoy this latest Sold By Sharon Story!
Tell us a little bit about yourselves
Hi! We're Dave and Liz and we have a son, Connor. Dave is originally from Jackson, Mississippi, and Liz is from White Plains, New York. We met when we were both living in Nashville, Tennessee. We lived there for almost ten years before moving to be closer to family in New Jersey. These days our free time is family time – we enjoy taking walks, going to the playground and pool, and visiting our favorite places in Cranford – Track 5 Coffee and Vanilla Bean Creamery.
What prompted your decision to move?
We moved to Cranford in May 2021 when Dave started a new job. We moved into an apartment in town. We always knew we would buy a house, but we wanted to make sure that Cranford was where we wanted to settle. Our apartment became increasingly cramped, especially during the winter, and we needed more space for all of us!
How was the current home-buying process for you?
The home buying process was both fun and stressful. We owned a home in Nashville and bought there when there was plenty of inventory and you offered at or below the asking price. This time around it was intimidating to go to an open house and see so many people waiting to get in. Connor still remembers that we were "Number 9" in line to get in to see the house we ended up buying! Dave came home from the open house saying that he loved the house, but he doubted we would get it since there was so much interest in it!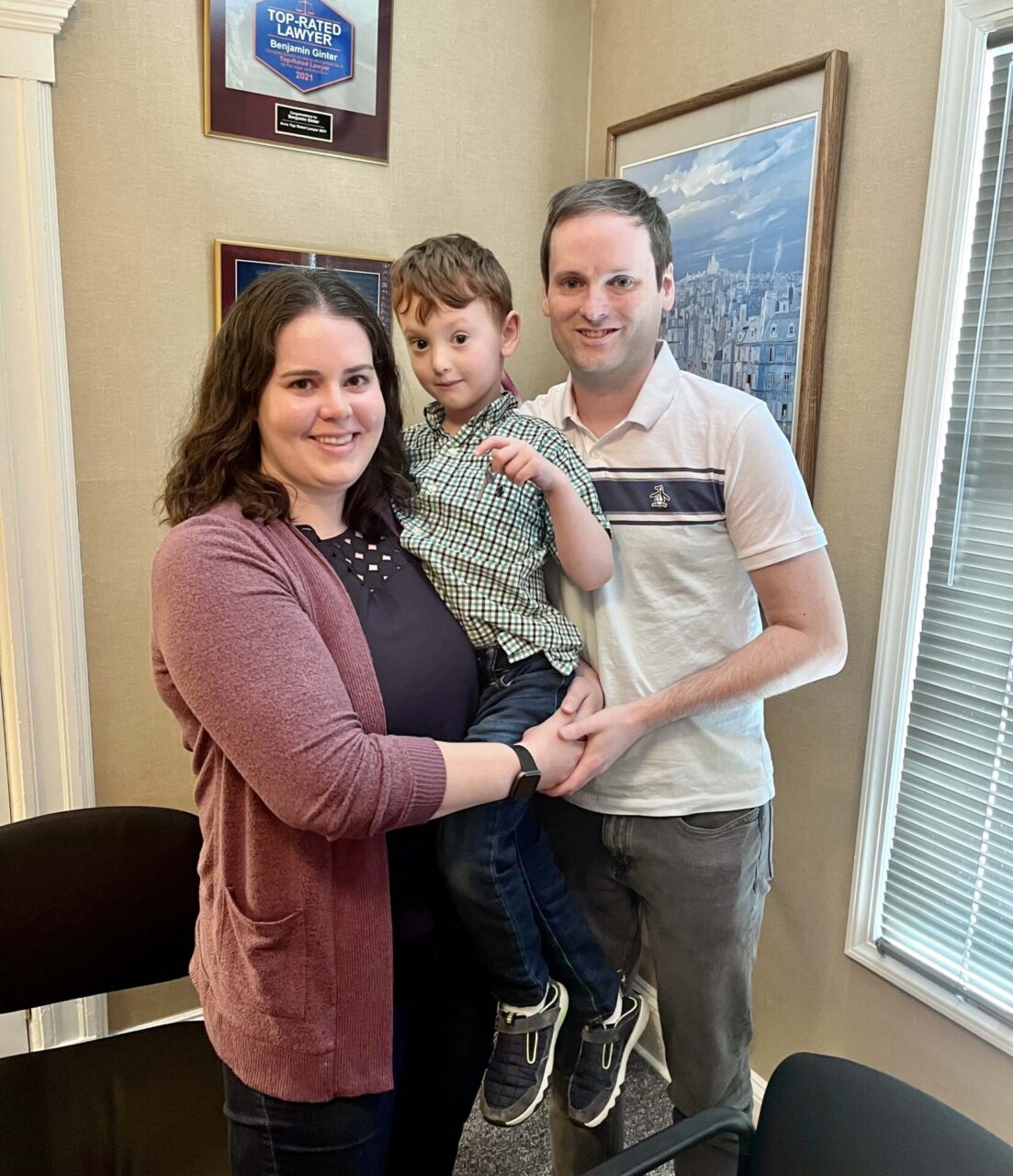 What aspects of house hunting were you not expecting?
We didn't expect it to be so emotional. The last time we purchased a home the only offer we ever made was accepted and then we moved in a few months later. This time around, we initially didn't get this house. The sellers had accepted another offer and we had started looking again. But then, Sharon texted us one morning about a month later to ask if we still wanted our house because it was back on the market. Of course, we said "yes" and our offer was quickly accepted! We went from being disappointed about not getting this house to overjoyed that we got it. We were on a real estate emotional roller coaster ride!
How did you find Sharon Steele to work with as an agent?
Sharon is wonderful! She always responded to us immediately and made us feel like we were her most important clients. She knows the market and was very realistic in setting our expectations at the beginning of the process. There was a moment when we thought that we shouldn't buy this house and she called us and was very honest with us. She explained that the market was different – with higher interest rates than the beginning of our search. She didn't think she could find us another house at our price point that had what we wanted in a home. We're so glad we listened to her and made our own Sold by Sharon story!
What made you choose Cranford, NJ?
We chose Cranford because it has great restaurants, tons of playgrounds, it's close to our family and NYC, and the schools are excellent. We wanted to move somewhere that had something for all of us and a personality. We weren't going to move from Nashville to a boring town! Each time we go into town for an event, we're further reminded of how lucky we are to call Cranford home. There is so much for a family to do here!
What was something that you HAD to find in your search for a new home?
We had to have a bathroom on the first floor and lots of natural light. We also really wanted to find a home on the South Side of Cranford that was zoned for Connor's current school.
What drew you to your new home?
We liked that there were two bathrooms, an updated kitchen, multiple living spaces and bedrooms on both floors. A fenced-in backyard, deck, and a partially finished basement were bonuses. Plus, this home is zoned for the elementary school that our son was already attending.
What was going through your head as you closed on your new home? What were your first impressions as you entered your new home as the new owners?
Closing day was exciting, but it was all business. We didn't move in for almost a month after closing. The night we took occupancy and walked in the front door we felt like we were finally settled. After living in close quarters for a year, it was amazing to walk in the door and know that this home was all ours! Every night we sit in the family room, and we still say that we're so happy to be in this home.
Any advice for new homebuyers like you?
Be patient. Find a realtor who you trust and are comfortable with – you need to be able to ask questions. It can be uncomfortable talking about your budget and your overall finances, but if you're buying a house, it's a necessary conversation. We also only looked at homes that were under our max budget since everyone is offering over the asking price.
What has been the biggest change in the home since move-in-day?
It feels like ours now that we have pictures on the walls. We've changed a few other things like upgrading the electrical system, but you don't notice that as much. We also had to get a new dryer as we had a gas leak in the old dryer.
How would you describe your personal design style?
I don't know if this is an actual style, but I'd say "southern coastal farmhouse".
The BEST room of the house and why…
The family room- because it has a ton of windows, and our comfy couch fits perfectly in the space.
What's one more thing your house needs?
Living room furniture and some landscaping! We're still learning how to take care of the exterior of the home.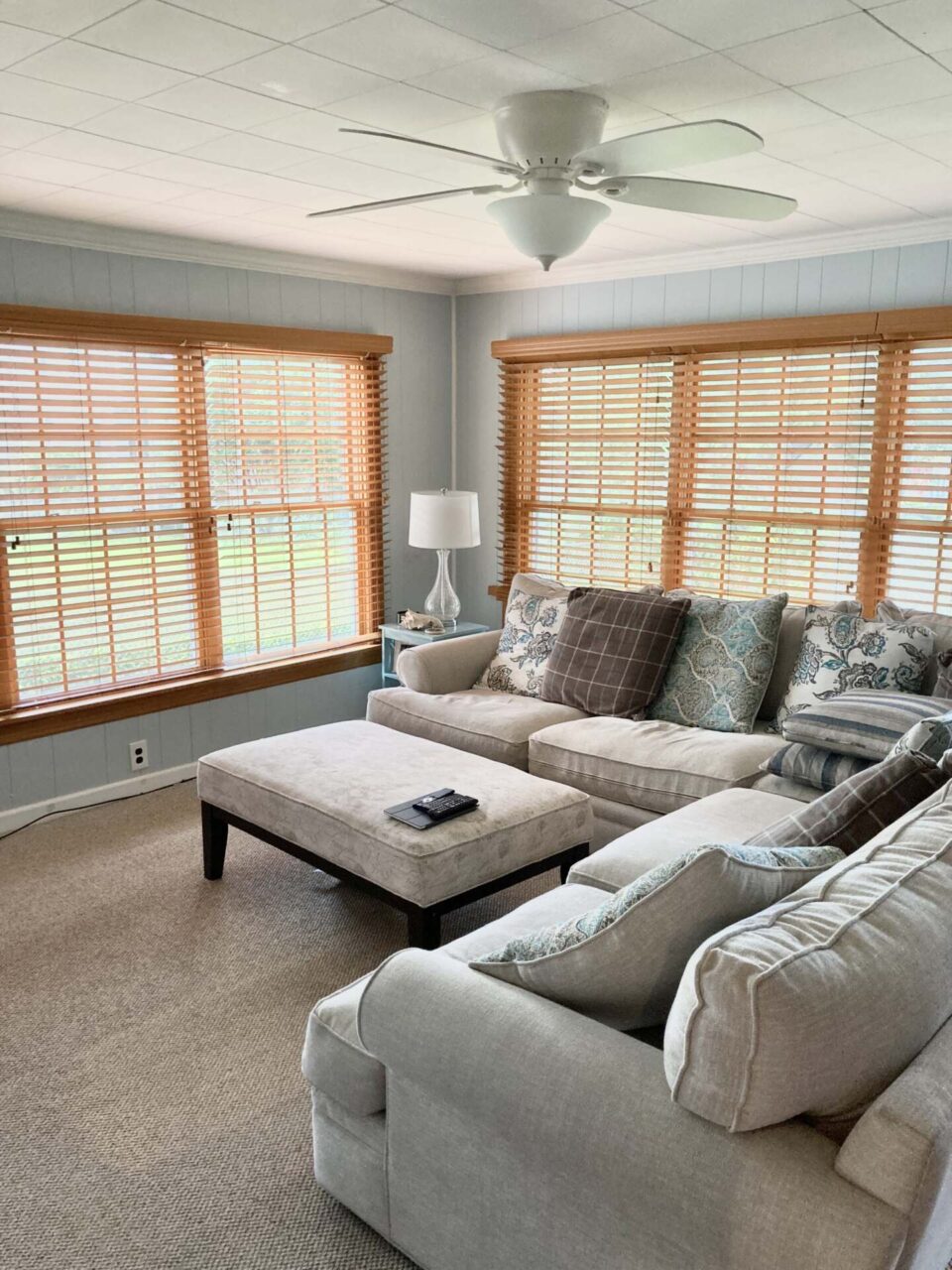 What's a new memory that you cherish in your new home?
The first time we had family over. We were all able to sit down in the dining room together to eat. In the past, we couldn't host everyone at the same time because we didn't have the space.
How would you describe your neighborhood?
Very welcoming and friendly. Most of our neighbors have lived on our street for over fifteen years!
What was your first major splurge?
Furniture for the dining room, breakfast bar, and coffee bar area. We didn't have a dining table in our apartment, and we wanted to be able to eat our meals together immediately.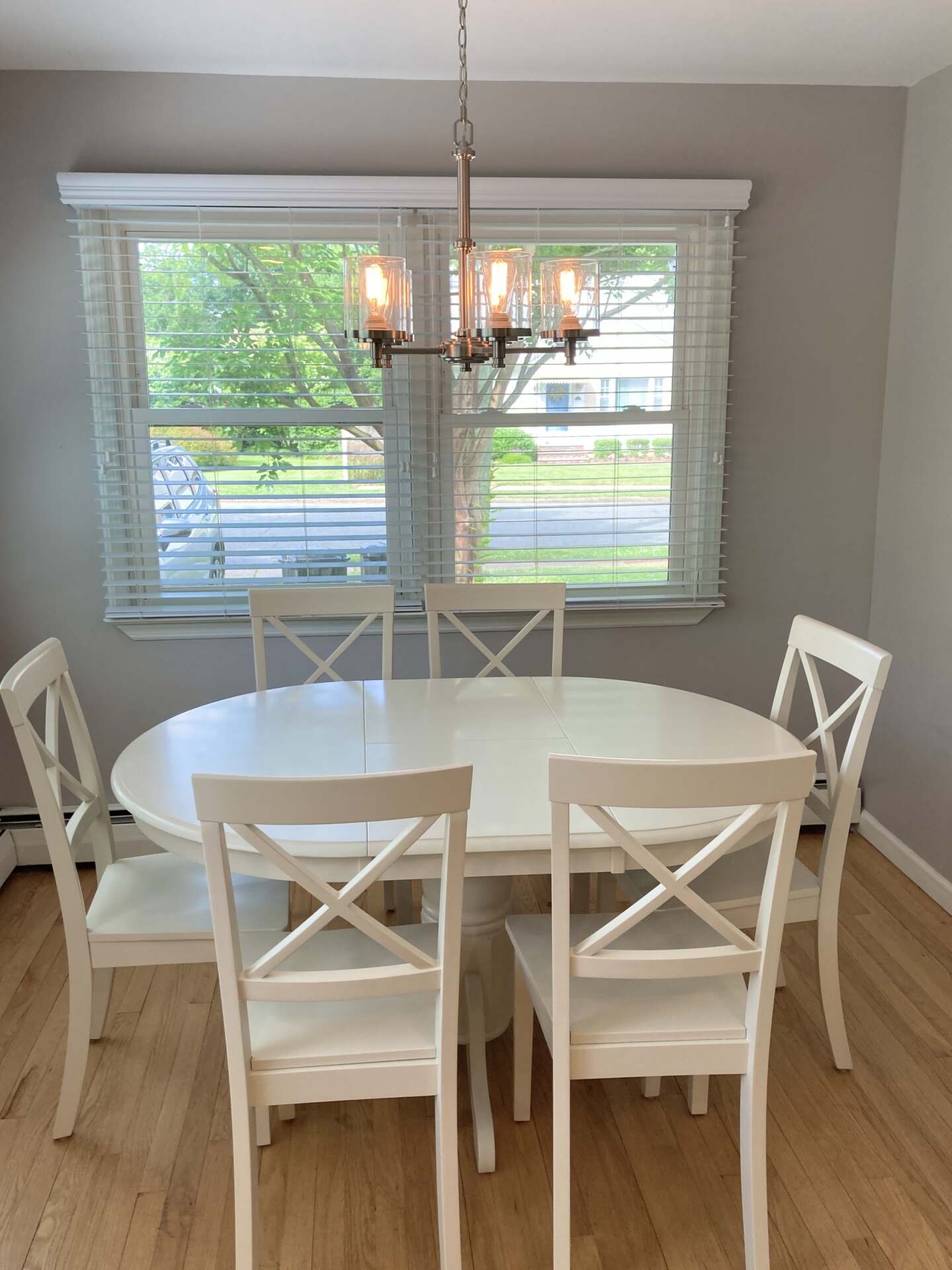 What is your favorite Cranford spot for a bite to eat?
It's a tough choice, but we like Vinny's for pizza and Ambeli's for a nice meal out.
Something you've appreciated about your home/community since move-in day?
We love being able to sit out on our deck and enjoy the fresh air! It's also nice to have Whole Foods and ShopRite around the corner as errands don't take as long as they used to.
Anything else you'd like to share?
We are so happy that we have our own Sold by Sharon story and we love Sharon! Both of us recommend her to anyone who asks!
Create your own Sold by Sharon Story!
I want to thank Liz, Dave, and Connor for taking this journey and putting their trust in me as a realtor. They truly found the perfect home for their family! They have already started making it a "HOME" and I can't wait to see how it transforms as time goes on.
If you are looking to make a move, get in touch today. Fall is just around the corner and why not find a cozy new home to ring in the new year? I would be happy to answer any questions you may have. Will YOUR journey be the next feature in a "Sold by Sharon" story? Contact me now!