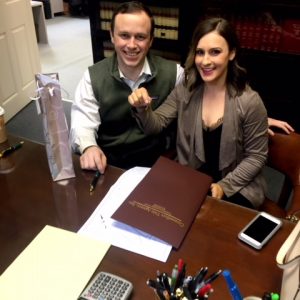 Still in newlywed bliss, Laura and Mike set out to find their first home. They were ready to find a future home close to NYC and found the perfect fit in Cranford! I thoroughly enjoyed every moment of working with them, their excitement and enthusiasm was so contagious
Tell me a bit about yourselves:
Mike and I met ten years ago – our freshman year of college at James Madison University. We have been married for two years! We've been renting in Hoboken and love the area – but definitely ready to spread out! Mike works in the city as a sales representative for a software company and I am an acute care speech pathologist at Hackensack Medical Center. Mike grew up in Clinton County and I grew up in Sussex County! We are both are from small towns and wanted to recreate the same feeling and also have a big city close at hand!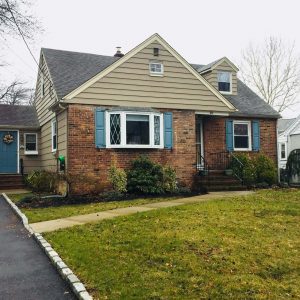 What made you decide to take the plunge to move?
We were definitely ready for a place of our own. Mike is very handy and can do almost any project! I love decorating. We wanted to put our personal touch on a home.
Why did you pick Cranford?
We just loved this area. Mike's parents and grandma grew up in Scotch Plains, so we knew the area quite well. We found Cranford to be homey – it was a mix of where we grew up. We definitely wanted a town near the train line so Mike can get to work easily. We loved the downtown, stores, and restaurants. Cranford had a mix of everything – the best of both worlds!
Why did you pick Sharon as your realtor?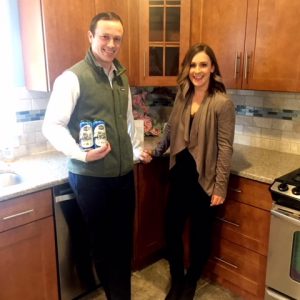 I did a Google search of realtors in the area and easily found Sharon. She had glowing reviews and comments. I liked what I saw on her website and decided to make the phone call. Mike and I met with her in Fall 2017 to get an idea of process of home buying. We started looking for a home in early 2018. She was so wonderful and easily available day or night. I loved that she was responsive and was there for us no matter what! Being first time homebuyers with crazy questions – she handled us well! We are so thankful we found her and her guidance.
What caused anxiety/stress during the process?
I stressed about every little thing. Sharon gave us recommendations for a lender, home inspector, and attorney. Every person was equally as wonderful as Sharon! They answered all of our questions and took the level of stress down for the common things. We closed today and the whole transaction was just so smooth! Mike and I had no hiccups along the way. We are so lucky we didn't encounter any issues!
Why did you pick this particular home? We were looking for our first home and one that would be a home for a while. We didn't want a starter home and then move again. We hope to eventually raise a family and this one had a warm and cozy feel to it! The sellers obviously loved it and took so much care. There really wasn't a lot of work that had to be done. We have lots of family nearby and the house seemed perfect for entertaining!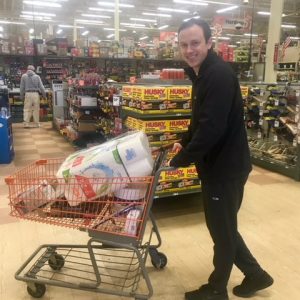 What renovations are you doing? The biggest thing is painting and while furniture is out we thought it best to freshen up everything. After that, we are going to expand the patio in back to fit more lounge chairs and people for BBQs! In the winter, Mike wants to finish part of the basement to make a hangout area with a television (mancave)!
Favorite feature of the home? Ah! Where do I start?! I love that we have mudroom off of the garage to front and back of the house. This will be perfect for winter and for our "fur-baby", Sophie! The backyard is a great size with a wonderful patio and fenced yard. The sellers had renovated the upstairs bathroom and I adore the light and double vanities. We are so excited to finally have some space!!!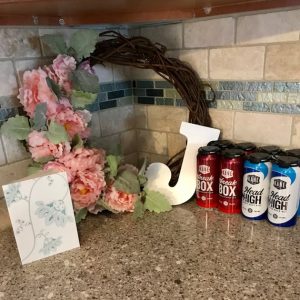 Surprise on closing day?
The sellers were awesome! They left us a 12-pack of IPA craft beer and a personalized "J" wreath for the front door! They also wrote the sweetest card welcoming us to our new home!
Best advice that you can offer?
I lost sleep many nights worrying about what could go wrong. I realized that everything works out and will work out one way or another. Nothing is worth stressing out! When searching for a new home, it's really important to surround yourself with a good team of family and professionals!