This is Lauren and Mark's own Sold by Sharon Story – the tale of a young couple beginning their lives together in Cranford, NJ. Once their family had grown by three children, they found their forever home in the nearby community of Westfield, NJ!
In this sold story, we follow Lauren and Mark through their new home search, what remodeling they did prior to move-in day, and what they are up to now! Their new home in Westfield, NJ is a charming white colonial, and it fits their family's needs perfectly! I thoroughly enjoyed working with them throughout the entire process of selling and buying a home in the Cranford/Westfield NJ area!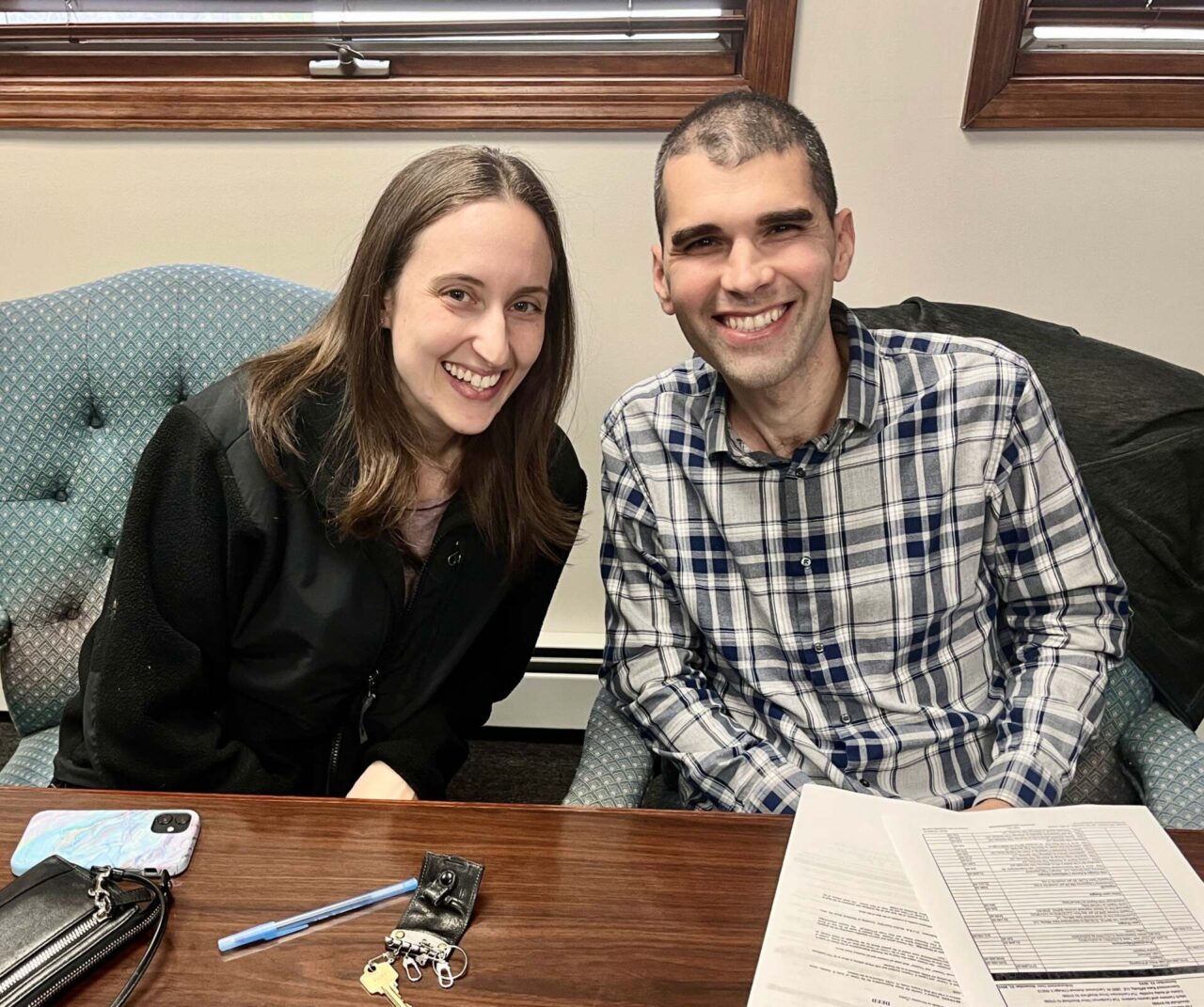 Tell us a little bit about yourselves…where you were originally from, how you met, what you like to do in your free time:
We are both originally from New Jersey. Lauren is from Mendham and Mark is from Chester. We met in high school and got married nine years later. Lauren is a teacher and Mark is a medical device sales representative. We have three children: a 7-year-old son and 5-year-old twin girls!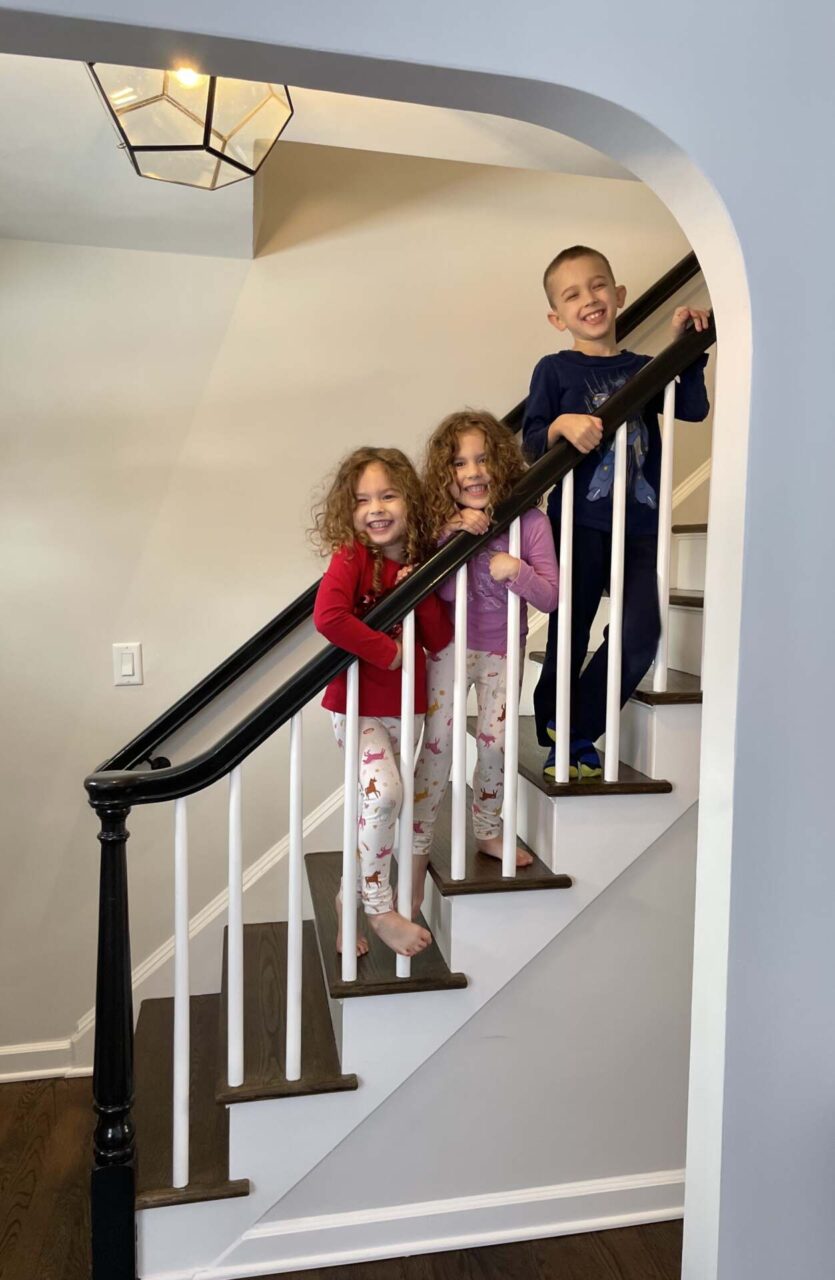 What prompted the move to Westfield, NJ?
Prior to moving, we had been living in Cranford, NJ for almost ten years. We bought the house when it was just the two of us. We had three children within a span of three years and quickly outgrew the home!
How was the current home-buying process for you?
The home-buying process was long! We bought at a particularly hectic time when there were tons of homebuyers and inventory was low. We were outbid on many houses and had to be very patient. In the end, it all worked out and we are so happy with where we ended up!
What aspects of house hunting were you not expecting?
We didn't anticipate how quickly we had to make decisions! Every house we looked at was getting multiple offers and we needed to act fast. Sharon got us into houses almost immediately after they were listed and offered us great advice on how to make our offers stand out.
How did you find Sharon Steele to work with as an agent?
We had seen Sharon's name recommended in a lot of the local Facebook groups and a close friend had recently worked with her. Reading the Sold by Sharon stories she has posted helped us decide. We reached out to her, and it was evident from our first meeting that Sharon was incredibly knowledgeable and would make everything as easy as possible for us.
What made Westfield, NJ the top choice for a new hometown?
Our three children already attended preschool in Westfield, so we had many friends in the town. We love the Downtown Westfield, NJ area and the great schools!
What was something that you HAD to find in your search for a new home?
The most important thing for us was the location. We wanted a quiet street with a neighborhood feel. We also ideally wanted a colonial with a basement for storage -something our old house did not have!
Tell us about the closing day!
It was hard to believe we had finally made it to the closing after so many months of looking and getting outbid. Entering our home after we closed was very exciting. Although we didn't move in right away because we had to do a lot of cosmetic updates. We did bring our three kids over after we closed as they had never seen the house before. We will never forget their smiles as they ran through it! Our 7-year-old announced, "This is the most beautiful house I've ever seen!"
Any advice for homebuyers like you?
Be patient and don't get discouraged. The right house will come along!
How did your new home speak to you?
We loved the location of the house. It is around the block from an elementary school and a short walk to Downtown Westfield. We also saw a lot of potential in the house and we knew we could make it our own.
What has been the biggest change in the home since move-in-day?
We had a lot of cosmetic work done before moving in. We had the entire house painted, all the lighting was changed, the fireplace was redone, and the wood floors were refinished. Since moving in, we have been working on the landscaping.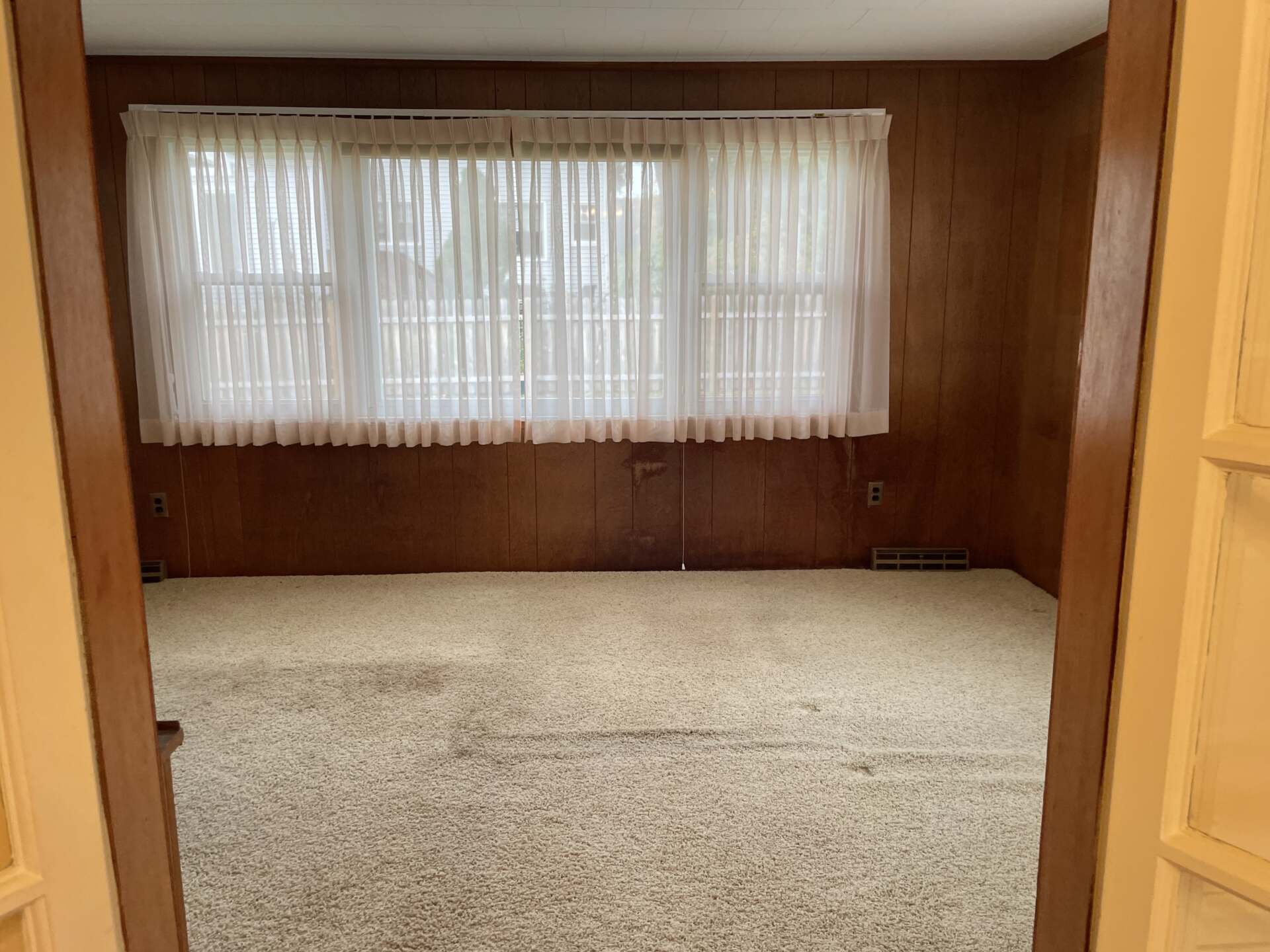 How would you describe your personal design style?
A mix of Pottery Barn and Restoration Hardware.
If you have painted, what is the name of your favorite new paint color?
The BEST room in the house and why…
Our living room! It is one of the only rooms in the house where there are no toys. It is filled with lots of light and we love the fireplace.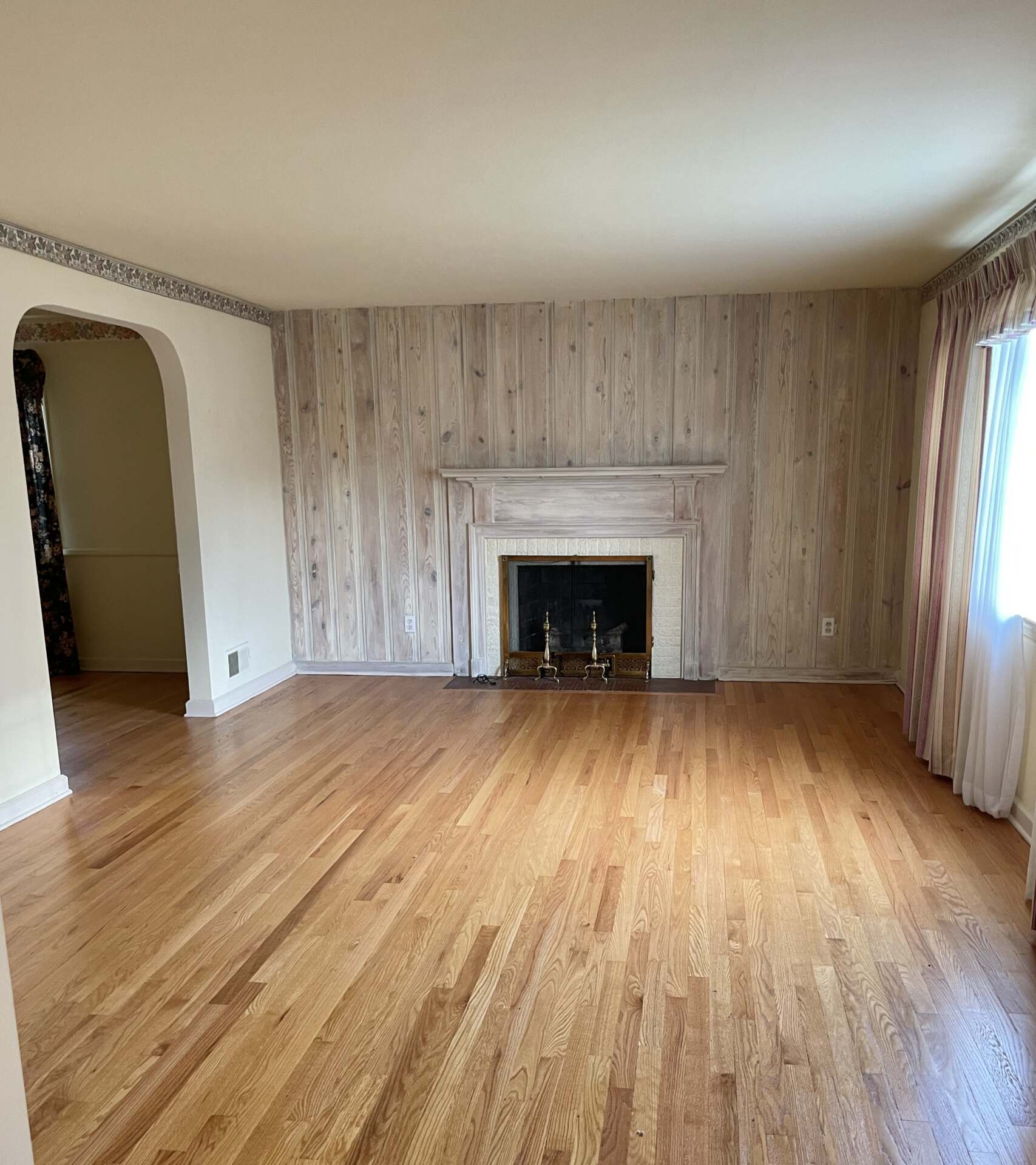 What's one more thing your house needs?
A new kitchen, which will hopefully come in a few years! We want to live in the house for a little while before making any major changes.
What's a new memory that you cherish in your new home?
Our siblings came to visit with their kids, and it was so nice to be able to have the cousins all together for a sleepover!
How would you describe your new neighborhood?
Our new neighborhood is filled with tons of kids and great neighbors. There are always kids playing in the street and lots of adult get-togethers, too! Living in Westfield NJ has proven to be perfect for our family.
What was your first major splurge?
Samsung Frame TV for above our fireplace!
What is your favorite Westfield, NJ spot for a bite to eat?
Limani Seafood Grill we love for special occasions. They have the best crab cakes! We also frequent Roosterspin in Downtown Westfield, NJ.
Something you've appreciated about your home/community since move-in day?
The fenced in backyard is great for the kids!
Anything else you'd like to share?
Sharon and her team are some of the kindest people you will ever meet. They go to great lengths to help you find the perfect house and make sure everything goes smoothly! We are so happy to have reached the finish line, and delighted to share our Sold by Sharon Story!
Create your own Sold by Sharon Story!
I want to thank Lauren, Mark, and their three children for taking this journey and putting their trust in me as a realtor. They truly found the perfect home for their family! They have already started making it a "HOME" and I can't wait to see how it transforms as time goes on.
If you are looking to make a move, get in touch today. Fall is HERE and it's time to find that new home for the New Year! I would be happy to answer any questions you may have. Will YOUR journey be the next feature in a "Sold by Sharon" story?!