Meet Jill and Kyle, two of my favorite people ever! Preparing for a new stage of life can be very overwhelming, but when you face it with someone who shares your sense of optimism and adventure, it can be very exciting! My friends Jill and Kyle are empty nesters who totally inspire me with how they are following their dreams! It was an honor to work with them to prepare there well-loved Cranford home for sale, and to guide them through the sometimes challenging process of selling a home. I am so thrilled for them and can't wait to see them flourish in their new community of Knoxville!
What was going on in your lives when you decided to sell your home?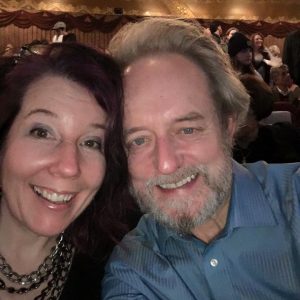 Jill: We have both been living in Cranford for many years and were both single parents. We lived down the street from each other and our children went to the same schools. We met and ended up getting married and blended our families together. We each came into this second marriage with two children each. We have been married for 11 years and our children's ages range from 20-26!
When did you first start thinking about moving away?
Jill: Our children are in their twenties and we had been thinking about moving for a while. It wasn't financially smart to stay here any longer. My best friend has been living in Knoxville, Tennessee and we had our eye on moving there. We are both artists and Knoxville has a great music and arts scene.
Kyle: It's also closer to where I grew up in Indiana!
How perfect that this new town fits into your lifestyles! What type of art do you both practice?
Jill: Kyle is a photographer and is currently in graduate school in NYC for physical photography. I am a social worker but also a singer/songwriter.
Kyle: Jill is great! She has three full CDs out and is all over ITunes and Spotify!
Side Note: Crowned the "Queen of Folk Punk" – Jill's accomplishments are pretty amazing! Check her out at https://www.jillcagney.com/
Jill: So, there are a ton of music festivals in Knoxville. We live in the woods but are actually eight minutes from the downtown! It's just a cool little city. Everyone is very connected. People are just going out and writing music together!
Kyle: The total population of the town is 500,000 people! It's really beautiful here. It's like everyone has the time to have a social life. There's less hustle. People have more time to hang out!
What was the toughest part of getting your home on the market?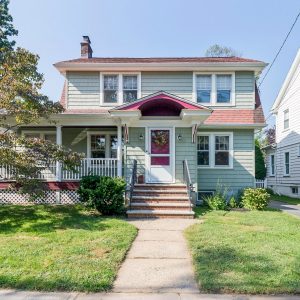 Jill: We listed the home in late September. It was a lot to get the house ready to sell. We had raised all these kids in this house. We found ourselves washing walls, emptying out all the clutter – we did everything we could possibly do!
Kyle: It was amazing to see what six people could accumulate over 11 years!
How did the staging turn out?
Kyle: Wow – Sharon does staging so well! It was done so artfully and very professional!
Jill: She advised us to change everything to a neutral palette. Then Sharon gave us a "Honey-Do List" and asked us to try to accomplish at least four or so. We took this to heart and tried to do most of the things! It was a lot of painting and repairing. The stager then came in and rearranged the furniture and added some nice touches. The house looked so good I almost didn't want to move! Everything looked great!
Tell us about the house you sold, and the mental shift of thinking about the big move.
Jill: The process involved a lot of tears and letting go. I started out as a single mom there. We both did a lot of soul searching. We thought about where we were in our lives and where we were going. We realized that lives don't just stop because kids move out.
How did you find Sharon?
Jill: Sharon and I actually go back to when our boys were in preschool together! We lived close by and our sons grew up knowing each other – actually they are both at Georgetown together now!
We contacted Sharon a few years ago to start talking about the process of selling. We follow her on social media and love that she is so positive and involved and very confident. We really trusted her.
Kyle: We were always going to go with Sharon, but we also quickly realized that she has a lot in her professional repertoire to help sellers. She comes with all the wisdom and experience. Sharon is always keeping things cool and very positive!
Do you have a favorite spot in the home?
Jill: It's a toss-up between the front porch and right in front of the fireplace
Kyle: Agree!
What do you like best about your neighborhood?
Jill: I loved our neighbors. I started out as a single mom so if there ever was an emergency – I had at least five people to go to for help!
Kyle: The school district was just great!
What will you miss about Cranford:
Jill: All the parks – especially Nomahegan
Kyle: I worked in the city all my professional life – so having the train station so close made life a lot easier.
I also have to applaud the educational system – we have a child with special needs and he was provided such a great education and a foundation in school. He's about to graduate Rutgers in a few days and I don't think he'd be where he is today without the schools he went to!
What were you afraid of, or what caused stress about making this move?
Jill: A million things caused issues along the way. Sharon was so good about telling us to take deep breaths. We were at a point that we were ready to back out of the deal – but Sharon helped us keep our eye on the prize – that home in Tennessee! Sharon walked us through every step and there was never any pressure to change our minds about anything. She was always looking out for our own best interest.
Kyle: There were a lot of bumpy spots selling this house. Sharon was level-headed and walked us through exactly how to deal with everything. She was nothing but positive.
Jill: It was just ongoing stress – you are in a constant state of fixing and repairing. I couldn't live in the house without thinking that I had to be doing something!
Tell us about the home search…
Jill: The home search was easy! Best decision we ever made. Since we had made the decision to move a few years ago we knew where to look. We actually found a home in October (right after we listed the house) a few blocks from my best friend! It's just adorable – this stone, cottage home!
Did you get the offers you wanted?
Jill: Not right away. We ended up having to do a price reduction. After that, we had some offers! Once Sharon asked everyone to put in their "final and best" – we had our buyer! The closing date ended up being the end of December.
Any last memories in the house:
Jill: Even though we had wanted to close and move sooner – the positive outcome of the delay was that we got to have one last Thanksgiving and Christmas as a family together in the home. That was very special.
What advice do you have for people who need to sell a home and buy a home?
Jill: Just make sure that you pick a realtor that you really trust. You don't want to second guess your decision. Because a thousand things will go wrong, and you need to know that someone has your back 100%! Pick a good realtor and take a lot of deep breaths!
Kyle: Yes-definitely. Pick a realtor who didn't just start their career. You want a seasoned realtor – someone who has gone through many situations and knows just what to do to help you.