Sofi & Ava's Deli: A Cranford family opens a down-home deli in Roselle Park
Did someone say Thanksgiving Leftover Sandwich? The buzz on social media during the holiday season about this sandwich at Sofi and Ava's Deli at 300 Locust Street in Roselle Park was tremendous! I had to head over right away and see what all the fuss was about! Upon entering I met the most genuine and welcoming owners, Urbano and Lena Alvarez-Diaz of Cranford, NJ! This story is a true American dream come true. After reading this article you'll want to walk through the doors just to meet this family (and grab some soup and subs to-go)! Read my latest blog interviewing Urb!
Please introduce yourselves to us:
A little about us Lena, the brains of the operation, grew up in Jersey City with her brother and parents who emigrated from Poland and Russia. I'm Urbano or "Urb", the beauty of the operation and I grew up in Hillside with my two older sisters and parents who emigrated from Guantanamo, Cuba, to Spain and finally to New Jersey. Lena and I are first generation Americans and thank our parents for giving us the gift of freedom as they left communist countries to offer our families a fair chance at the American dream.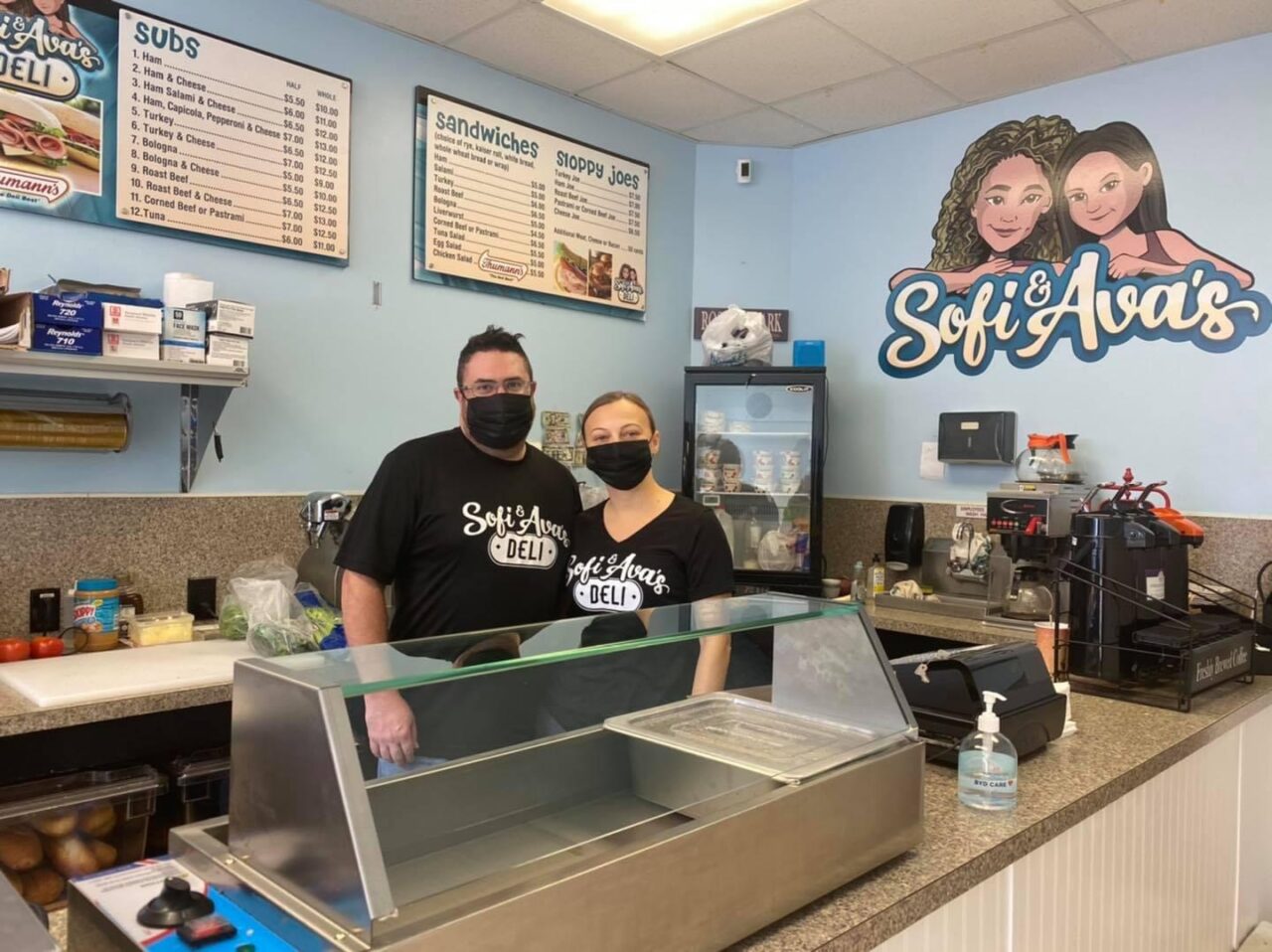 Living local and loving Cranford!
We currently live in Cranford after having lived in Scotch Plains and the Warren area for some years. To say we love Cranford is an understatement. We live behind Nomahegan Park and adore waking up to pets, walkers, runners, bikers, kayakers, artists and deer going about their day in such a picturesque area. It just starts your day off on a positive note! We have been here for five years and hope to live in Cranford for the foreseeable future.
Is there a culinary background in the Sofi & Ava's family?
Lena has the culinary background as she grew up working at Monteleone's Bakery in Jersey City. She ultimately became a cake decorator and worked there from her teens until we married in 2006. Monteleone's was the main competition for Carlo's Bakery (Cake Boss) in Hoboken. Lena also helped my hometown buddy, Angelo LoMonte when he took over Mr. J's in Cranford, we love them!
Why do you love to create food for others to enjoy?
We simply love to serve good and hearty grub!! I think serving is my specific calling! I am a retired police officer and a flight attendant for Delta Airlines which really fine-tunes the service aspect one can offer to a client. We like to incorporate our love for human interaction, family life, culture and great food as part of our creative process.
What prompted the opening of Sofi and Ava's Deli?
We are so blessed to have been offered an opportunity by Chuck and Liz Fiume, owners of the building at 300 Locust Street in Roselle Park. Liz was the owner/operator of Locust St. Deli for the previous fifteen years. Liz and Chuck were our Cranford neighbors and casually spoke about the future of the deli one night. A few cigars and dram of Scotch later – and the rest was history! Sofi and Ava's Deli comes to life!
What's behind the name "Sofi and Ava's"?
We picked Sofi and Ava's after our 13 and 10-year-old daughters who serve as our motivation to offer the most we can. The girls added that they would like to use their names on the business to empower women looking to build their own businesses. We loved hearing that concept from them… and the name was chosen!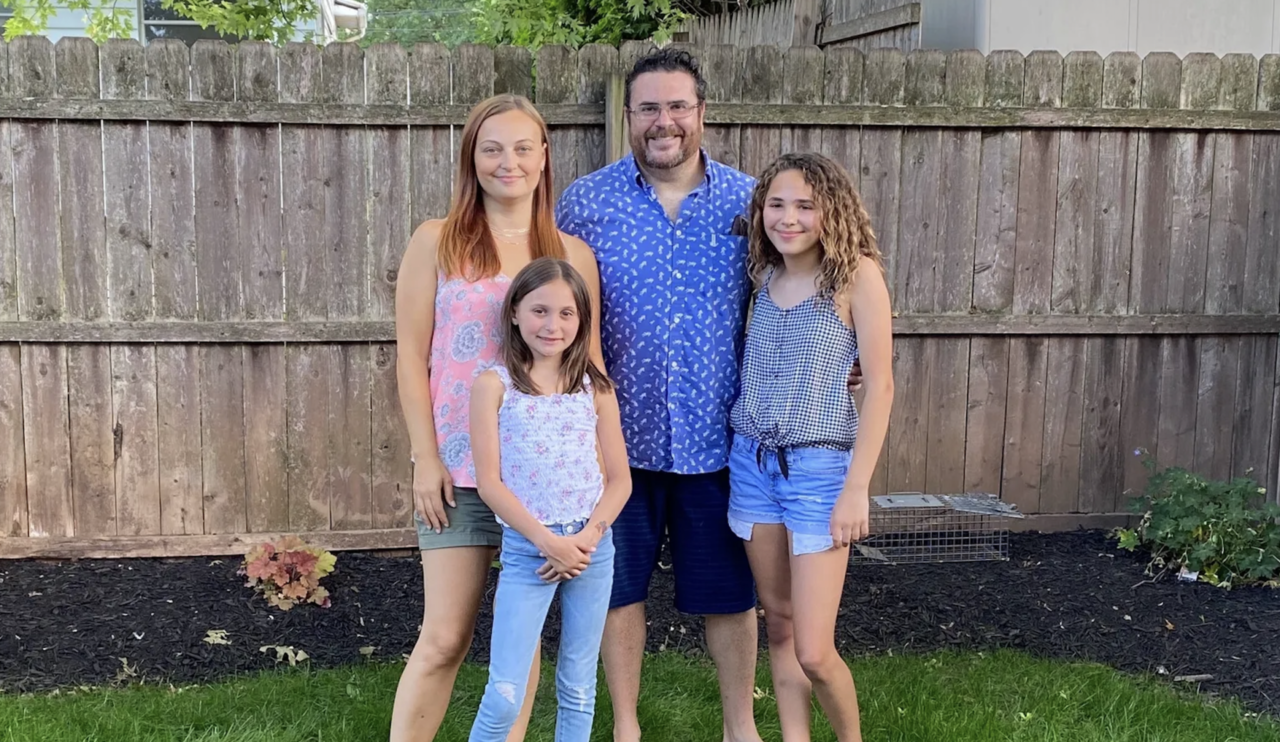 If someone walked into your deli for the first time, what would you recommend?
If someone walked into our deli for the first time right now, we would meet them with a warm smile from our cheeks to our eyes in our COVID-times. Then we would ask them what they were thinking about prior to walking in the store. That helps us gauge what type of treat they may be interested in trying for the first time. We LOVE our Mangia Mia specialty sandwich. It's built as a ham, salami, roasted peppers, fresh mozzarella with balsamic glaze on a tomato focaccia.
Any vegetarian/gluten-free choices?
For customers interested in a veggie option of the same sandwich, we can do that! We also offer a "sub-in-a-tub if one does not wish to have bread. The meats we use are also gluten-free and we now have more vegetarian-friendly options! (check out their protein-rich salads)
Sofi & Ava's Thanksgiving leftover sandwich was such a hit! Any chance it will make a return to the menu?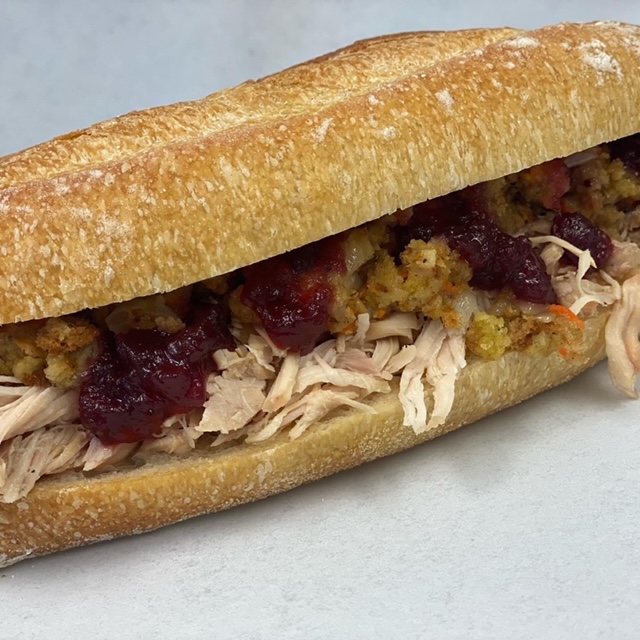 Good news, our Thanksgiving leftover sandwich has become critically acclaimed and will be offered as a special throughout parts of the year! So happy everyone has enjoyed this time-consuming sandwich!!!
Do you offer delivery?
We do offer local delivery to surrounding towns and a nominal fee for outside of the area. We will be soon be working with Grubhub and DoorDash as our volume is starting to grow quickly!
What are Sofi & Ava's current deli hours, and do you cater?
Please reach out to us for your catering needs and remember that we are open:
Monday – Friday: 6:30am – 3:00pm
Saturday: 8:00am – 2:00pm
Sunday: CLOSED – our girls get to have us all day!!!
Follow Sofi & Ava's on Facebook, Instagram, and head to their website at sofiandavas.com!
Once again, thank you to everyone for the abundance of support in these first three months, our hope is to make everyone feel proud of a small family business taking care of the local community and getting to go home feeling like we did our part to serve our fellow man.