Local Mom Starts Popular Care Package Business During Pandemic
There is so much to celebrate in the coming months! I wanted to highlight yet another small business born out of the pandemic – Show You Care Packages! Created by local Roselle Park mom Marissa Domanski – this business started booming due to people wanting to send personalized gifts during a time when travel wasn't an option. Even though the country is reopening, sending someone a gesture of thanks and love seems to be the "new normal"!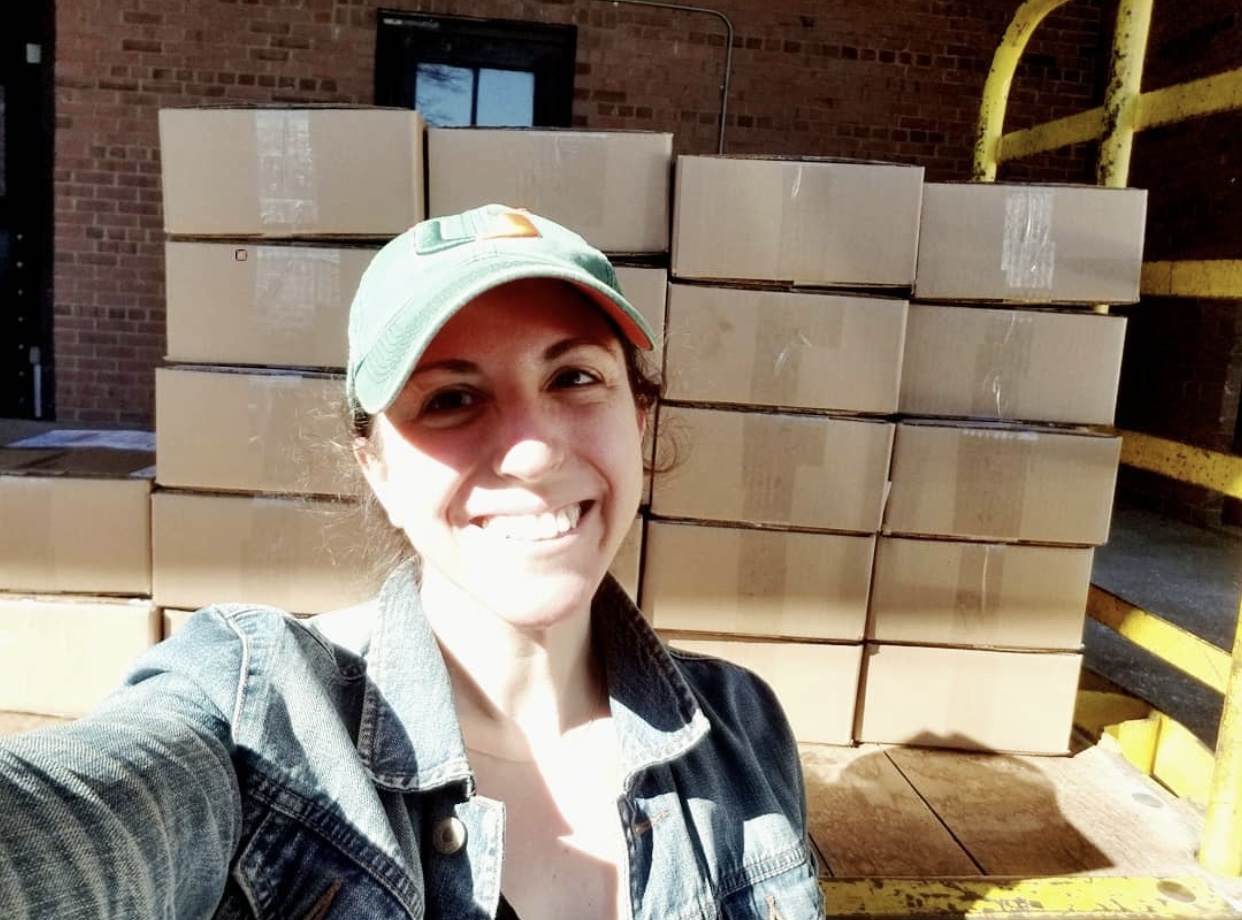 Show You Care Packages is filling boxes with personalized gifts to parents, siblings, new moms, teachers, graduates, and just about any reason to celebrate! Read my interview with Marissa below and I'm sure you can come up with some fun care packages to send right away. And for our beloved readers…you get a special discount code at the end of the article!
A little about Marissa from Roselle Park, NJ!
My name is Marissa Domanski. I grew up in New City, NY which is in Rockland County (the suburbs of NYC). My family and I currently live in Roselle Park, NJ, where we've been for about 7 years. I love that we live in a small community where everyone always seems ready to lend a hand and help their neighbors. Our neighborhood is excellent, especially our block! We have an amazing block party every Labor Day weekend, and our street is the "Halloween Street" in town where we can get up to 500 – 600 trick-or-treaters!
I have been married to my husband Rob for almost 13 years and we have 3 children (Ben who is 9.5, Stella who is 7, and Isaac who is 4.5). We also got our Labradoodle puppy, Puddles, during the pandemic.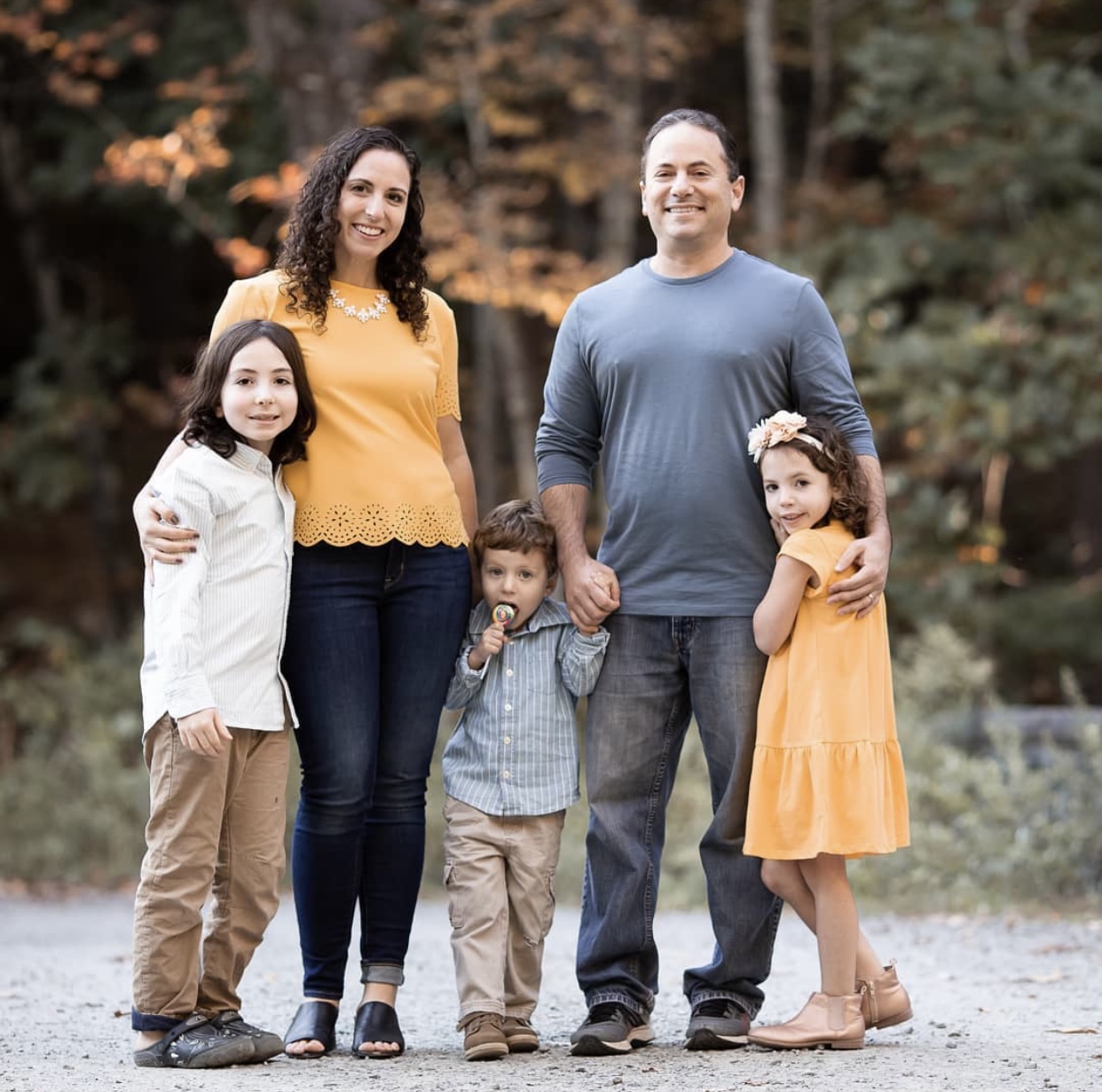 The spark that started her care package business
My husband and I used to spend long car rides discussing ideas for businesses and once a care package business came up, I really liked the idea! I started a quick write-up of what it would look like and kept adding to it over time. When I lost my job due to the pandemic in March 2020, I decided I'd start it up on a small scale. I've always loved using my creativity and doing small things to help make people happy -so this seemed like a good fit! It all started in July of 2020!
The most requested Show You Care package?
The most requested package seems to change week to week, but the College Senior Care Package is our overall best seller! A college care package has a generous number of snacks and also toiletries (Advil, Emergen-C, post-it notes, laundry detergent, highlighters, instant coffee or energy drink mix, tissues, a water bottle or tumbler, and something to decorate their room).
Our second-best seller was our Halloween care pack!
A change in the focus of Show You Care Packages
The original plan for this business focused on college students, but without knowing how many students would be returning in the Fall – we pivoted away from that and into other areas. We started concentrating on the different holidays, birthdays, and "just-because"!
Connecting during COVID
I think people are looking for extra ways to connect because of the pandemic and our care packages really help with that. We see a lot of packages being sent by people who can't travel to see their families for all sorts of occasions. I think a lot of our business for the holidays was driven by people being unable to travel to be with their families.
What is your favorite Show You Care package to create?
That's a hard one! I love creating packs when I have a lot of backstory about the recipient. Our Big Brother/Big Sister pack is a great one! The New Sibling Care Pack is filled with so many goodies and it's something I gave as a gift even before I started this business! It has items to make the new sibling feel special and keep them occupied while mom and dad are busy with the new baby!
A personalized creation
We can do so many things to personalize packages! We can swap out items in any of our packs to make them more customized to a hobby, snack, or interest. Most importantly, we hand paint and personalize each of our packs, so the more information a customer gives me about the package recipient, the more personalized we can make the decoration! My new Cricut machine and can customize glassware, mugs, and tumblers!
Show You Care Packages Ships anywhere you want!
We LOVE local delivery! We do ship within all 50 states AND abroad. Abroad is pricey on shipping costs, but we'll do!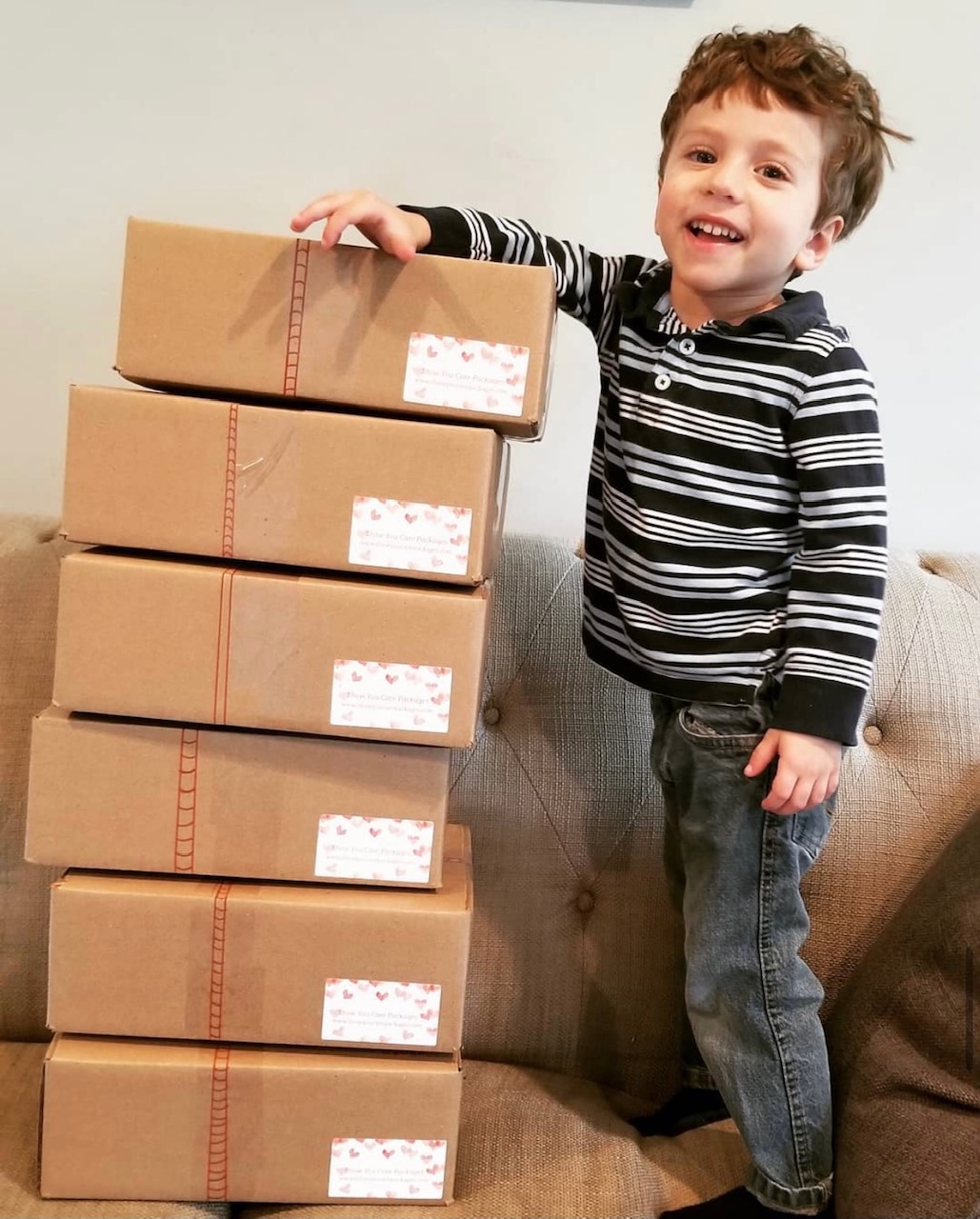 The current shipping timeline
Customized packs take longer, but we usually ship within 1-3 days (it's usually 1)! I can also hold and ship for a certain date if you want something to arrive at a specific time.
Think big with Show You Care Packages!
Along with our shop, we also love to do big custom projects for schools, committees, religious institutions, camps, or businesses! For example, we did custom holiday gifts for a company looking to give something more personal to its employees for the holidays! We'd love to find more local business partners!
The Father's Day Pack!
(Monday, June 14th will be the last day to place an order and have it shipped, and Friday, June 18th for local delivery!)
Moose Munch
Chocolate Covered Pretzel Rods
Snacks
Stress Ball
Desktop Game
Brain Teaser Toy
Best Dad Ever Mug
Coffee!
The Graduation Pack!
Grad Glasses
Graduation Headband
Bubbles
Party Popper
Succulent in Painted Pot
Signature Puppy with pen
Candy
A Show You Care Packages exclusive offer for our readers!
For all your ordering information and beautiful examples of what care packages you can send…follow Show You Care Packages on Instagram, Facebook, and their Etsy website at https://www.etsy.com/shop/ShowYouCarePackages
And…Show You Care Packages is offering our readers and blog followers a special coupon code! You get a 35% off discount on all local delivery packs within Union County by using SHOW365CRANFORD at checkout!