It's this Irish girl's favorite time of year and I have to admit – I go all out! St. Patrick's Day is also a time when EVERYONE is Irish – so wear your green and partake in what the area has to offer! No matter what venue you choose – each place on the list this year has delicious Irish fare, cold Guinness, and bagpipes and Irish folk music blaring! You are guaranteed an amazing St. Patrick's Day experience – and as the Luck of the Irish would have it…it's a Saturday celebration!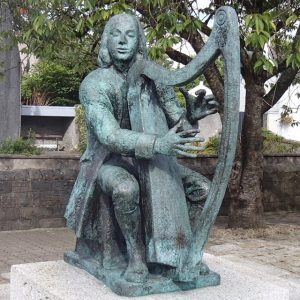 Cranford Public Library (Cranford Community Center)
March 14 at 7:30 pm: The Friends of the Cranford Public Library will kick off the celebrations with an evening of Irish poetry and music! Cranford resident John McDermott will take the stage alongside New Jersey-based harpist and vocalist specializing in Celtic/Irish music, Michele Mountain. Event is FREE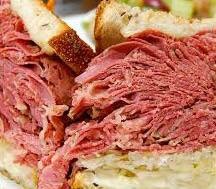 Dowlings Irish Pub & Restaurant (117 Chestnut St, Roselle Park):
March 15: Dropping of the Shamrock! 7-10 pm – Live acoustic Irish music with "Mr. Catskills" Peter McKiernan, a Shamrock Dropping Event, prizes, and giveaways!
March 16: Celebrate St. Patrick's Day Eve! 8-11 pm – Listen to the classic music of John Rafferty as well at catch some bagpipe players!
Darby Road 6th Annual St. Patrick's Day Festival (450 Park Ave, Scotch Plains):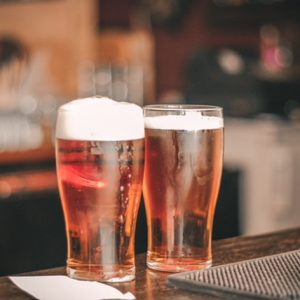 Everything takes place in the largest tent ever – located in the municipal parking lot! Bring the entire family and enjoy live Irish bands, step dancers, bagpipe players, delicious Irish fare, and enough Guinness for everyone! The kids can enjoy a bouncy house, pony rides, and face painting!
March 16: 6:00 pm – 1:00 am
March 17: 12:00 pm – 1:00 am
March 18: 12:00 pm – 8:00 pm
Kilkenny House (112 South Ave East, Cranford):
March 16: St. Patrick's Day Eve! 9 pm -1 am – Listen to favorites from U2, Van Morrison, and The Dubliners from the band, "Crash Combo"! Dinner and pints to accompany some great music!
March 17: Bar opens at 10 am, kitchen at 11 am, and live music starts at 2 pm! Enjoy Irish food, Guinness, and good times!
St. Patrick's Day in Clark @ O'Brian's On the Green (1300 Raritan Rd, Clark):
March 17: 9:00 pm – Enjoy kilts, Irish food, beer, and live music by "Two Fifths Crazy"
Publick House, Mountainside
Celebrate St Patrick's Day with a pint of Guiness by their cozy fireplace! 899 Mountain Avenue, Mountainside. (908) 233-2355 or www.publickhousenj.com
O'River and Rail Cantina (230 South Ave E, Cranford):
March 17: Celebrate the Mexican way! $2 Shamrock O'Ritas starting at 11:00 am with a $1 increase every hour. $5 Guinness all day! Enjoy a DJ, live music, bagpipes, Mexican corned beef and cabbage fajitas!
Blackthorn Restaurant and Irish Pub (651 N. Michigan Ave, Kenilworth):
March 17: Head over at 11 am for Irish Coffee and Baby Guinness shots! Live music provided by the Willie Lynch Irish band!
Molly Maguire's, Clark
John McPartlan, owner of Molly Maguire's Irish Restaurant and Pub, was the grand marshal of the Union County St. Patrick's Day Parade, which was held last Saturday. If you missed the parade, you can still celebrate St. Patrick's Day at Molly Maguire's this Saturday. Come by for a craic of a time! 1085 Central Ave, Clark. (732) 388-6511 or www.mollymaguires.com
And we all know what fun shenanigans to expect at The Riverside Inn!!!
Friday the 16th is "Cauldron Day" at The Dive, featuring live music/happy hour/cornedbeef/beer cheese soup!!!! And Irish Step Dancers!!!
And on Saturday celebrate St Patrick's Day with $6 corned beef all day!!!!!!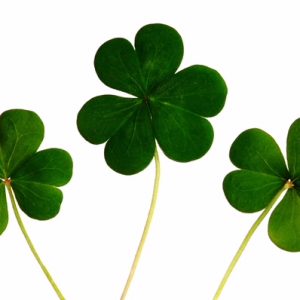 For the little ones…
Giggles (103 Miln St, Cranford):
March 17 from 8:30-10:30 am – your little ones can enjoy Irish crafts, snacks, games,
Shamrock tattoos, and search for a hidden pot of gold! Register for event at www.gigglesnj.com
For the yogis…
House Yoga (144 N. 14th St, Kenilworth):
March 16 from 6:45-7:45 am – enjoy house flow with Cheryl while sipping on her favorite Irish beer picks!