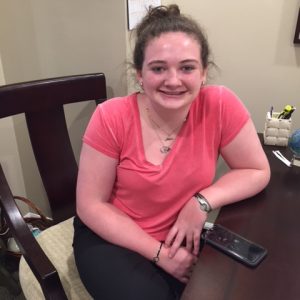 Meet My Intern! Let me Introduce Catherine Codey Holleran!
It's not every day that you take a phone call about a high school student who wants to follow you around! I was honored! Once this Junior at Cranford High School – Catherine Holleran – stepped into my office – we hit the ground running! Catherine and I have had a blast running around to appointments, open houses, closings, showings, and social media info sessions! I just adore her and the fact that her interest in real estate comes from her admiration for her grandmother! This bright and charismatic girl has a good head on her shoulders, is goal-oriented, and I couldn't have asked for a better intern this summer!
Here are some fun facts about a local Cranford teen who's going places:
What year are you at Cranford High School?
A Junior
How long have you lived in Cranford?
I've lived here my entire life!
What are your current interests?
I'm on the Cranford Swim Team
That's great! What events do you do for competition?
I do the 100 Freestyle and recently our team won 3rd place at Relay!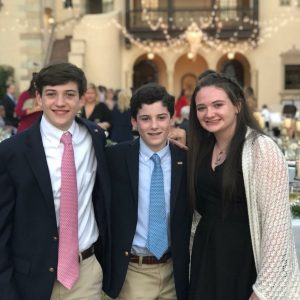 Any siblings?
I have two younger brothers – one is a Freshman at Delbarton and the other is in 8th grade.
What do you like to do in your spare time?
I really enjoy spending time with my family – we spend our summer days in Sea Girt and Martha's Vineyard. I really love swimming in the ocean!
Oh – and I also like hanging out with my friends!
Where do you and your friends like to hang out locally?
We are big fans of Augusta Mae, Avenue East, and Playa Bowls
As a teen – what would you like to see added to the entertainment scene in this town?
Definitely a nice bowling alley!
If you treat yourself to something special – where do you go?
To A La Mode Creamery!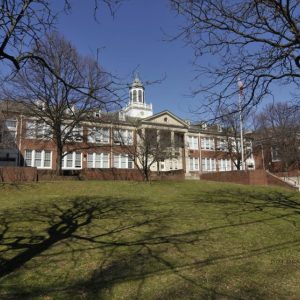 What's the most exciting thing about being a Senior next year?
Well, everyone wants their study and lunch to line up just right so you get two hours off! Also, being a Senior means more freedom. And I'm really looking forward to Prom!!!!
What made you decide to do your internship in real estate this summer?
My grandmother was a well-known realtor in Maplewood, NJ where my mother grew up. I just always found it very interesting!
Where do you see yourself after high school? What degree are you looking to pursue?
I am looking at colleges/universities in New Jersey and I'm thinking about majoring in Business with a Minor in Marketing!
I can tell you myself… Catherine is a bright and driven young lady, and a wonderful testament to both her family and the Cranford educational system! I am so looking forward to seeing her continue to flourish and fully expect her to become a force in the real estate industry! GO, CATHERINE!!