Capture life's moments forever with Little Nest Portraits Westfield at 109 Quimby Street. Owner and Westfield resident, Dina Lasorsa, just opened the doors to her stunning studio and has a Grand Opening planned this Sunday, June 24 from 2-4 pm! Dina has so many elements of fun and excitement planned for this day – including music by Preschool of Rock and Love, Peace, and Paint in Garwood creating a "Step & Repeat" Air Brush event the night before (Friday, June 23) in the front window. This creation will be visible for everyone to see walking by and will be the backdrop for pictures the next day! They will also be in attendance at the opening event for air brush tattoos and face painting! In addition to light fare, Dina has hand-designed cookies as a treat by our friend Kristie Mass at Pea Pods Cookies !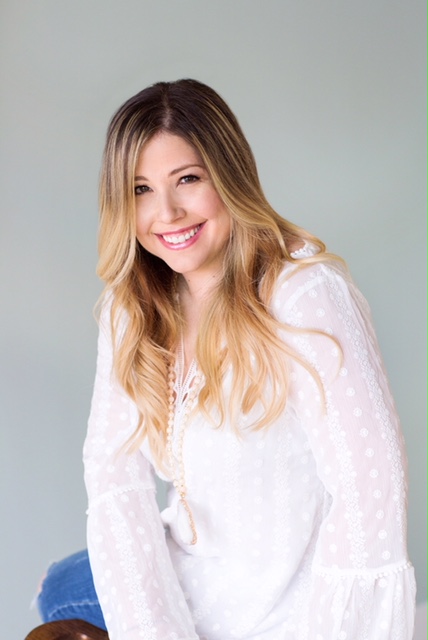 After having the best conversation with Dina over morning coffee in her gleaming and gorgeous studio– I can tell you a little bit about what you are about to discover and why Little Nest Portraits is different than other studios!
Just a quick background…owner Dina is originally from Queens and has lived in Westfield for the last 6 years. Her lovely family consists of her husband and two adorable children. She commented that she has always had a love for photography and prints. She just celebrated the one-year anniversary of opening her first Little Nest Portraits Studio in Ridgewood. When asked why she decided to take on another studio so quickly in Westfield – Dina replied, "I've imagined owning a store in Westfield for the longest time. I love the vibe of my downtown area and this was the perfect location that just popped up!"
"Once I had my own children I realized how quickly time passes and developed such an appreciation for documenting memories! I found the Little Nest Portraits franchise and just fell in love with the idea of the Heirloom Membership. This makes it so easy to effortlessly capture your family photography. I'm all about giving back, saving time – it's what it's all about! I love giving back to the community and this business is very exciting for me."
I had Dina take me through an actual session booking with Little Nest Portraits. Dina stated, "You are a part of the process – that's what sets us apart from other companies – we show you a collection and let you select your own pictures!"
The Heirloom Membership with Little Nest starts at 4 photo sessions of anything you can think of for an individual session and unlimited Photo POPS (fun, quick sessions)! A parent can choose several different "memberships" or simply book an "A La Carte" session at any time without committing to a membership.
Classic Membership: This is $79/month and a member receives an annual total of 4 personal sessions in studio or outdoors (45-60 minutes in length) and unlimited Member PhotoPOPs. You receive 50 retouched Digital Images in color and final retouched images will be delivered 4 images per month to your custom portal. This package is great for those wanting a full family portrait and wall art of individual children or special occasions. You simply schedule an appointment to come back into the studio and sit down to put the art together with their design service.
Enhanced Membership: This is $89/month and a member receives the Classic Membership plus 50 Black and White retouched images of your color set!
Elite Membership: For $99/month, a member receives the Enhanced Membership and access to 2 Limited Edition sessions which range from Sunflower Fields, Beach Sessions, Pumpkin Patch, Live Easter Bunny, and an Apple Orchard to name a few!
Couture Sessions: This is a special partnership with an artist and it's a curated session. Your photographer uses a gorgeous hand painted backdrop and your child is dressed in a Tutu Du Monde outfit! Some upcoming examples of these sessions include becoming a Prima Ballerina and Make a Splash mermaid photo shoots!
Sessionettes: These are shorter sessions, 20-30 minutes in length with same day ordering! After your fun photo shoot, you head straight to the production room as your pictures are sent to a portrait designer. You and your family relax in the reception room while enjoying healthy snacks and listening to fun music! After a 15-minute wait or so you are ready to order your prints right there in the studio!
Dina commented that Little Nest is a "full service, boutique in a fun environment. I've been through all of your family photography woes– always thinking of the occasion that I HAD to get the pictures for and it was stressful! We specialize in documentation over time!"
"Our kids just love it in our studios – the more they come in, the more they love it! Your children become comfortable with the whole environment here – and the more comfortable they are, the better pics you get!"
Relax at Little Nest and enjoy the nursing room, changing room, fun music, beverages, and a place to take complimentary community creativity classes as an Heirloom Member! Dina soon will offer events such as story readers, "Mommy and Me Yoga", "Exposure to the Arts", camera lessons, Photo DIY classes, Photo and Sip for Ladies Night Out, and company outings.
"We become family with our members", stated Dina. We are here for the community and look forward to becoming a part of YOUR family by helping you chronicle your life over time!"
Make sure to register for the Grand Opening on Sunday and your family will thank you! You can also contact the photography studio at westfield@littlenestphoto.com to schedule your own private tour!