Little Fox Kitchen Opens in Cranford: Where Food is Celebrated and "Creativity and Cleverness" is Encouraged!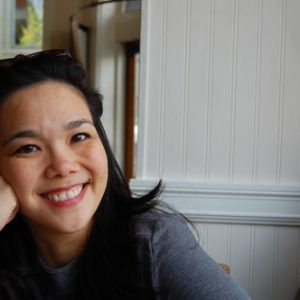 I'm feel so very lucky to have the chance to meet with local business owners to discuss their latest ventures and grand openings. Meeting Melanie Cecilio, founder and chef director of the newly opened Little Fox Kitchen at 1 South Ave E in Cranford, was one of those moments. To be able to sit down with another individual and catch up on their past and present is such an honor. She has a fascinating history and the Cranford area is incredibly lucky and honored to have her cooking school and kitchen shop arrive in town. I promise you that this will be unlike any other culinary school in the area! Be prepared to be dazzled by all that she has to offer! And yes, folks, she's officially open for business and taking registrations!
The Adventures of Melanie: From Law School to Chef Extraordinaire
Born in the Philippines, Melanie experienced the best of both worlds in terms of cultural exposure. Her father, a lawyer, was Chinese Filipino descent and her mother, an amazing cook, was from Spanish Filipino descent. Her family was lucky enough to have a personal chef and her mother, being skilled in the kitchen, taught this chef everything she needed to know. Although Melanie wasn't helping in the kitchen as a child, she experienced food in a different way than other children. At every dinner, the family table was filled with half Western cuisine for her father and Spanish or traditional Filipino fare for her mother!
Sadly, Melanie's parents passed away when she was fifteen years of age. She initially wanted to go to college to be a lawyer like her father but realized this wasn't her calling. She was fortunate enough to be able to take some time off to figure out her next move. One day, a childhood friend told her about a presentation nearby for a Swiss hotel management program.
Melanie immediately fell in love with the program's introductory video showing a luxurious student experience – skiing, touring, and horseback riding. She quickly signed on the dotted line! Once she arrived on day one, Melanie instead found herself atop a high mountain range in the Alps at one of the most prestigious and rigorous hotel management schools in the world! She unexpectedly ended up loving every minute of it! This school opened her eyes to the world of international cuisine!
Though Melanie would have loved to have completed her degree, events at home caused her to end her program early and she headed back to the Philippines. After taking care of personal matters, Melanie's life took a series of twists and turns that eventually led her to become one of the most prominent cooking school instructors in the country. She and a close friend opened "Cooking Basics" in Manila. This was the first "hands-on" cooking school in the country with separate stations and cooking ranges. Melanie was also sought after and asked to be a recipe developer for many world-renowned companies such as Kraft, Nestle, and Cuisinart.
After many years teaching, developing/curating recipes, and perfecting the concept work of the culinary school, she moved to the West Coast of the United States. She reunited with her childhood friend, Thomas, and they were soon married. Again, Melanie's life had a funny way of leading back to food. "Food kept calling me!", Melanie commented. A New York City trip to help out a friend turned into something unexpected. She started out filling in as a personal chef and then this opened the door for her to start her career as chef instructor at the Institute of Culinary Education in New York City (ICE) on December 25, 2010.
Melanie has remained a chef instructor and culinary consultant at ICE and in 2014 she had the unique opportunity to assist in the creation of Hudson Table in New Jersey. She completely built this culinary school from the ground up – from architectural design, curriculum, and staff selection and training. This culinary school became extremely successful, but Melanie was ready to move on and make her own mark on the culinary world.
The Making of Little Fox Kitchen…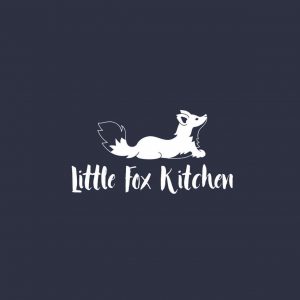 Recently Melanie's husband, in response to her own desire to open her very own cooking school, said "Let's do it!" They hired a broker who took them to every town in New Jersey near NYC. She fell in love with Cranford, and in particular, the space of the old "Dinner in a Pinch" in Cranford Crossing. "I felt immediately connected to Cranford – the lampposts, the benches, the whole town!", commented Melanie. And so her design and her creation of Little Fox Kitchen began…
The name "Little Fox Kitchen" evolved from Roald Dahl's beloved book, "The Fantastic Mr. Fox". Melanie stated that she wanted her cooking school, kitchen shop, and culinary event space to express "creativity, cleverness, and recognizing the importance of food as a celebration among neighbors"!
What You Will Experience…
Melanie wants to take the school "back to home and comfort". The classes offered will feature cooking styles in French and European aesthetics and focus on an "experience for the senses". She wants all of her customers to embrace the idea that "cooking is fun!" Each class will provide a unique, hand-on experience from start to finish. Classes will be taught by in-house chefs and individuals will learn techniques at their own stations. The space is filled with Wolf ranges, upscale All-Clad cookware, and French copper pots – because as Melanie says, "why not!?" There will be 4-5 proprietary classes and guest chefs who will bring their own class to the cooking school. I was able to get Melanie to reveal some secret news – and you will be blown away by the guest list of NYC chefs and famous cookbook authors!
For example- did you know that she has Chef Sim Cass – founding baker of Balthazar Bakery in NYC teaching a class on Sunday, May 20 from 1-5 pm? It's so exciting!!! Hurry to sign up now because space is limited!
Registration is Open!
For the full list of all upcoming classes, description, and registration – head to her website: https://littlefoxkitchen.com/cooking-classes/
Melanie wants everyone to know that the culinary classes will be constantly changing. She will be featuring "immigrant culture cuisine – recipes that are "at-risk" for becoming lost over time: Syrian, Korean, Israeli, Old Country, and "Grandma's Recipes"!
Little Fox Kitchen will also offer Children's Classes! These will not be your familiar "pizza and cupcakes" classes. Melanie wants your kids to experience REAL cooking techniques – like hands-on pasta from scratch!
Little Fox Kitchen as a Kitchen Shop and Culinary Event Space…
Individuals who are interested may use the store for filming their own culinary events. Melanie will also open the shop for private and corporate events! Your party can participate in a hands-on culinary experience, preparing 4-5 dishes from starter to dessert and would then eat together in a family-style arrangement! These events would be perfect for a Bachelor/Bachelorette party, Baby Shower, Bridal Shower, Guys/Girls Night Out, Anniversaries, Retirement Party, or Birthday Party!
More Information and Open House Event This Wednesday:
Everything that you need to know about Little Fox Kitchen can be found at their website at https://littlefoxkitchen.com/.
Make sure you are following current events at their Facebook Page: Little Fox Kitchen.
Also, Melanie has a completely amazing Instagram feed of her travels and culinary experiences on Little Fox Kitchen Instagram!
For more on Melanie and her culinary adventures – see her personal website at https://www.melaniececilio.com/
There will be an Open House this Wednesday, April 25 from 5:30-8:30 pm! Melanie hopes that everyone can stop in to meet her and see the gorgeous kitchen space! The event is listed at Little Fox Kitchen Open House
The entire Cranford/Westfield area is very excited for yet another small business to open its doors – and soon we will all be taking in the wonderful aromas as Little Fox Kitchen fills its space with people eager to cook and create!
What will be your first class?!