Lions Roar Brewing: The Neighborhood Brewery Opens Friday, Feb 5, 2021, in Westfield, NJ!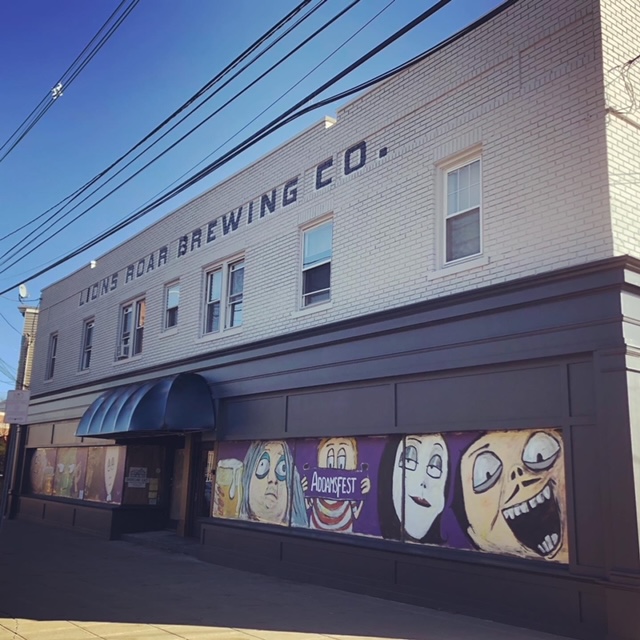 Believe it or not, this interview is over one and a half years in the making! From the minute Lions Roar Brewing was announced in Spring 2019, craft beer enthusiasts have been patiently awaiting the grand opening of the "Pride of the South Side". From waiting on licenses/permits and then the arrival of a worldwide pandemic, owners Tim and Corinne Grant have persevered through it all and can't wait to finally open the doors to Lions Roar Brewing on Friday, February 5th!
Reservations for a table at the hottest place in the South Side of Westfield, New Jersey (517-519 South Avenue West) go LIVE on Saturday, January 30 at 12pm! So read this article first to find out a little bit of history behind New Jersey's newest brewery! And then head to the brewery to escape to a place where you can share a beer with friends – old and new!
How they met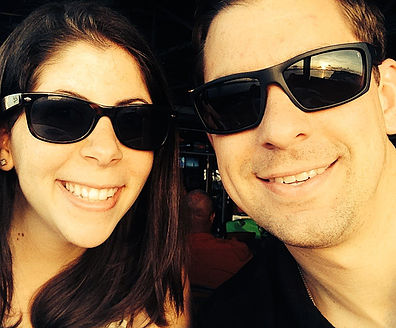 Tim and Corinne have lived in Westfield for seven years. Corrine has been Jersey local her whole life and went to Rutgers. Tim is originally from Chicago but migrated to New Jersey for work. They met in the workplace, got married and the rest was history! With two small children shortly after, life was crazy! "I feel like we chose to live the straight and narrow – but we keep deviating to the left a little!" commented Corinne.
It all started with a beer kit
I think this is what we were meant to do – to do something different! Tim got a beer kit a while ago as something to do with his father. It sat to the side for a bit. Then he hit a period in his life where work became stressful and we had just had a new baby. He wanted to do something that he was passionate about. Tim really enjoyed the science behind the brewing and coming home to a "hands on" job.
The approval of friends
In 2015 we bought all the gear to have an at-home brewery. We made our first four beers. We were pretty confident that they were all going to be winners – so we pre-scheduled a tasting party with all of our friends! It went really well – so we scheduled more and more tasting parties!
Even Corinne became a fan!
Corinne wasn't always a craft beer enthusiast in the family – but she loves this easy drinking beer! That's the overall theme for the brewery. We strive for a super delicious, super drinkable beer for a group of people. We aren't here to reinvent the beer wheel. We want good beer for friends and neighbors!
Westfield, NJ's support of Lions Roar Brewing
We got involved locally with the Westfield town committees and Mayor Brindle and Councilwoman Dawn Mackey. We found a moment to ask Dawn what we needed to get things started. We found out she really wanted a brewery for our town and we were the people they wanted! Tim and I thought maybe we would get into the brewing business when the kids were older – but we realized this was the time! We looked at each other and said, "Are we really doing this?" And that's when it all started – April 2018!
Location, location, location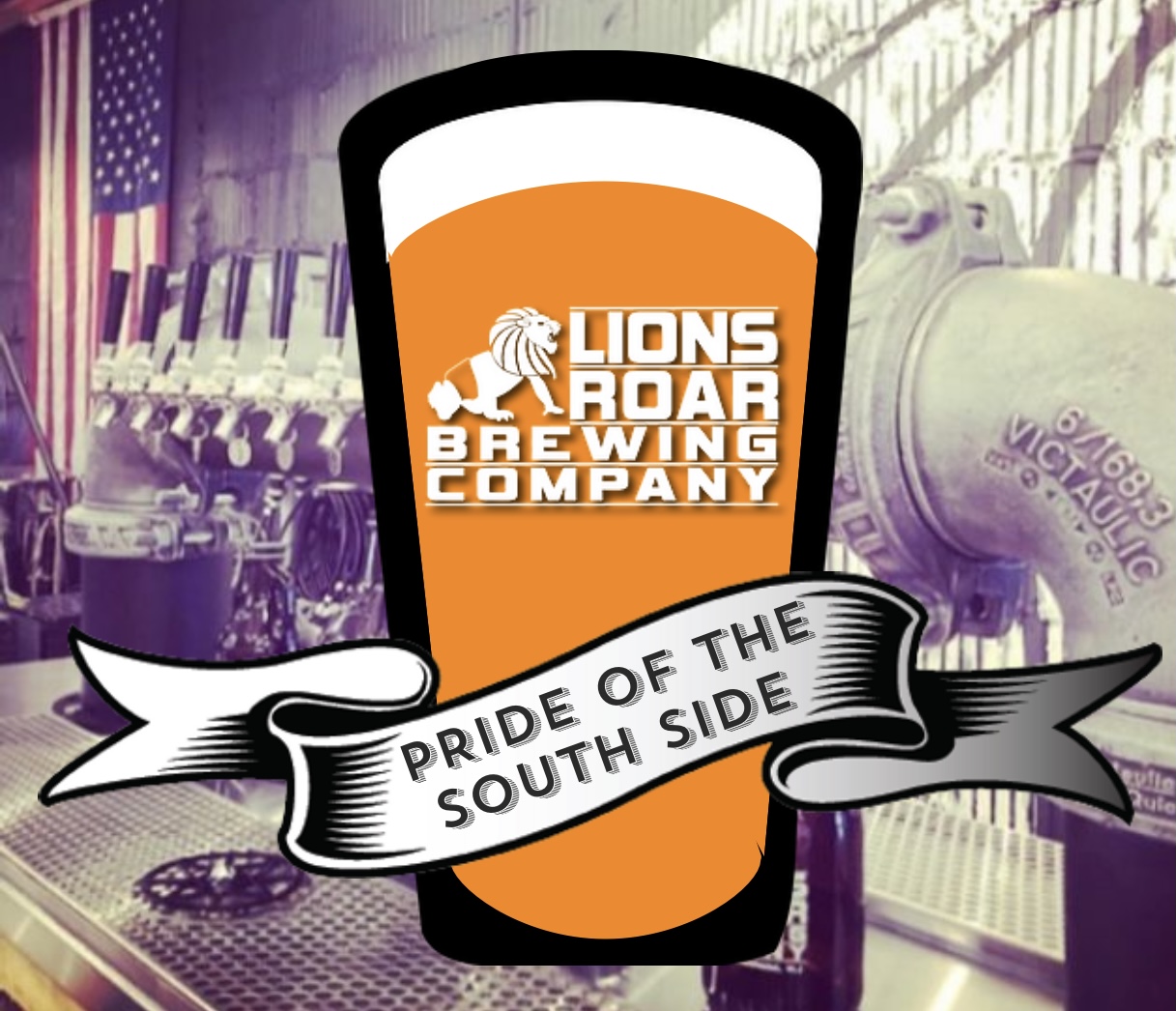 The South Side of Westfield, NJ was very important to us – an underrepresented area. We wanted to bring people over and bridge that gap and help the other businesses. We want to help the town that helped us. I'd say this 1920's building was a diamond in the rough – but it's really perfect. With the train tracks, commuters, and a backyard- the space is ideal!
What's in a name?
Lions Roar – we had these four initial beers and we needed a name! Our son was one at the time. We thought back to when he was a newborn baby and our son had a cry like the roar of a lion. We started identifying the lion with him and buying him lion toys! It ended up being the perfect name because everyone needs to unleash their inner lion once in a while!
(We had left off in 2019 with Tim and Corinne waiting on licensing and permits to move forward…and then COVID-19 happened. Here's where we picked up the interview!)
The struggle to persevere must have been difficult during this unexpected pandemic. What was your takeaway in the end?
Loaded question for sure! Generally speaking, breweries require a very hefty upfront investment. When you wrap in the costs associated with turning a commercial space (and not a more brewery-friendly warehouse) into a manufacturing space, the costs go up significantly! When the pandemic hit, we rolled our sleeves up and continued on the buildout ourselves with help from family. Unfortunately, Tim's consulting work was greatly affected, and I was/am a stay-at-home mom. So it's been a really, really difficult year to say the least.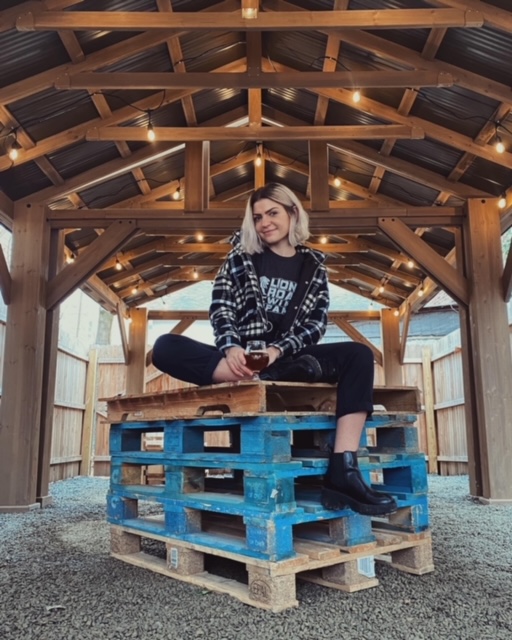 What did you learn about yourselves or a life lesson that wouldn't have been encountered without all of this?
I think our takeaway from the pandemic may differ from others because of how close we came to total financial ruin. One thing we know for sure is if we can get through this past year and come out stronger on the other side, we can get through anything together!
It looks like you had an amazing collaboration for the build & design of Lions Roar Brewing. How would you describe the interior and exterior vibes?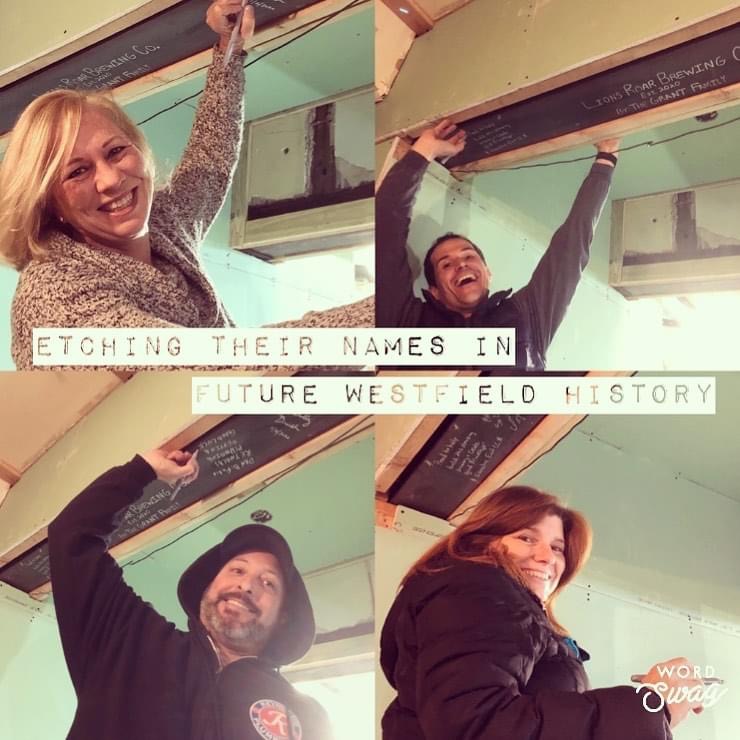 The design and build of this brewery came directly from our heads, and with the help of some talented people, we made it a reality! We did as much work as we could ourselves, but we couldn't have gone far without the help of Reynolds Plumbing, Shoreline East Construction for our interior, Amber Heating and Air, Forefront Designs, Michael Robert Construction for our exterior, and a few others.
The vibe inside is very low-key, relaxed, and warm -with so many standout features that definitely give it that "cool" factor. For our facade we knew we needed to stand out from the sea of red brick around us, so it was a no brainer to add that beautiful trim around the windows and paint our brick. Our big block letters going across the building just ties it together so well!
What are you most excited to show your customers?
Not many people realize we have a Beer Garden out back, so that will be fun to show off! We believe in a "less is more" approach when it came to sharing our progress on social media, which is somewhat unconventional for breweries. We are unbelievably excited for people to experience our brewery in full force!
Will Lions Roar Brewing offer both indoor and outdoor seating?
We'll have both indoor and outdoor seating available. We'll be putting a 90-minute cap on each table for the time being, as well as a 21+ age requirement for entry. Reservations will start on our website for both. (see below for more info)
What is the Lions Roar Brewing flagship beer?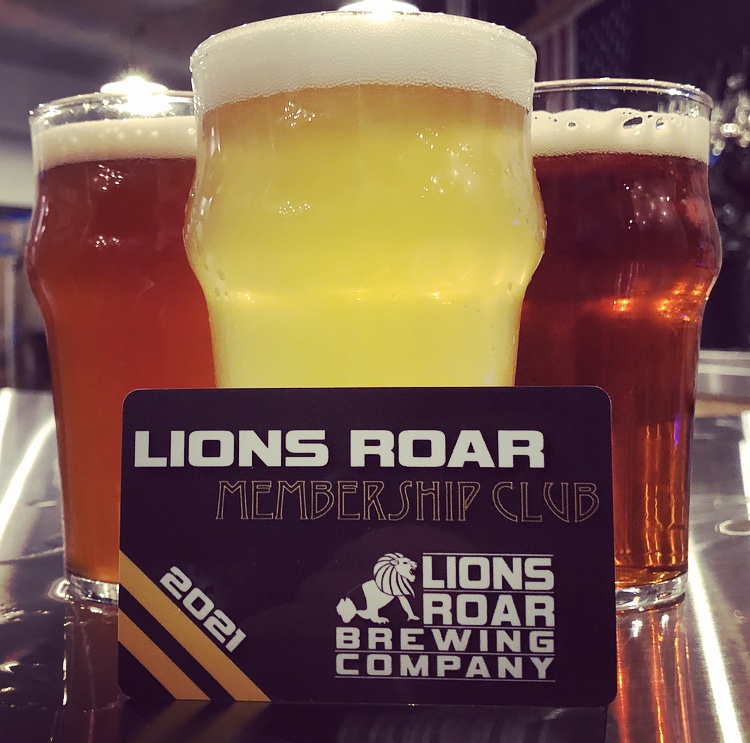 We aren't going into this pushing any specific beers to the forefront. We expect our customers and regulars will decide that for us by what they're drinking the most. This place is as much for them as it for us!
How many tanks do you have/how many beers will you open with?
We have a 3-barrel production system with a capacity of 14 barrels on the production floor. It's a small modular system made for brewing in small footprints, and we love it! We're most likely going to open with 4-5 beers on tap.
How often will you rotate the beers?
In the beginning we plan on consistently rotating beers out as we brew through a spectrum of varieties. Once we find our staples, we'll be able to set an actual rotation schedule. But we definitely plan to brew seasonal beers!
Can you give us your favorite beer upon opening that your customers just have to try?
We strongly recommend trying our Belgian-Style Trippel and our Hazy Pilsner (Our beers are influenced by European-style beer)
Will Lions Roar Brewing offer takeaway growlers- can you place an order online or pick up only?
Growlers will be available for takeaway. We won't be selling anything online. You'll need to walk up to our growler line and we'll take you to our bar to select your beer and make your purchase.
Will you still offer a Membership Club or something similar in the future?
Once our doors open, we will continue to sell our memberships on a first come first serve basis. We will be capping them at 75 though, and more than half of them are already spoken for!
When can Lions Roar Brewing customers expect new merchandise for purchase? What's your favorite swag item?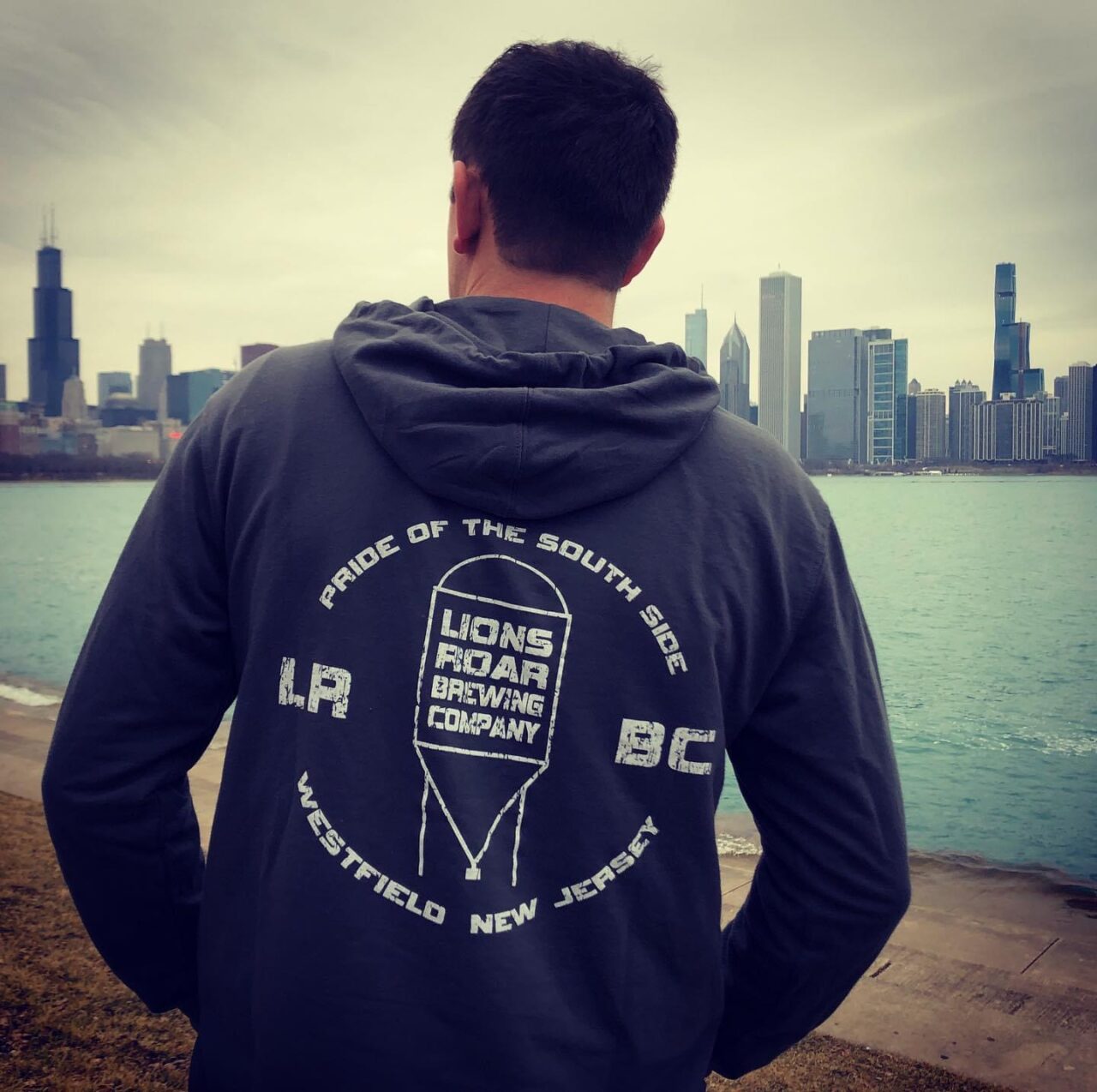 We will have a few t-shirts options, hats, and branded glassware available to buy when we open. I really love our hat! It's like a relaxed trucker hat and it just looks so good on everyone!
What can the public expect for the opening on Friday, February 5?
People can expect a couple of new business owners hoping they thought of every last detail and stressing over every tiny thing that didn't go as they thought it would in their heads!! Luckily, our GM Maddie is on top of all the details with us, and she's been working hard to make sure things run smoothly. Our "beertenders" are all so excited to serve up some brews to our customers and welcome them each time they return!
What are the anticipated hours at Lions Roar Brewing?
Our hours during COVID regulations will be as follows:
Wed: 4pm-8pm
Thurs: 4pm-10pm
Fri: 4pm-10pm
Sat: 1pm-10pm
Sun: 1pm-7pm
Anything else you would like to add?
We've always referred to this as a neighborhood brewery, and that couldn't be more fitting for what we all need right now. We want this to be a place where people build back reconnection and community, because they are so important to the fabric of any neighborhood.
Stay connected! Facebook and Instagram
Reservations: Reservations go live at their Lions Roar Brewing website this Saturday, January 30 at 12pm! Select indoor (max of 4) or outdoor (max of 6) and each table will have a 90-minute limit. Make sure to keep up to date on their social media sites to answer any and all questions that you may have before your first visit!