Visit Lidios Cafe and Flowers, a Cranford Area Coffee and Flower Shop!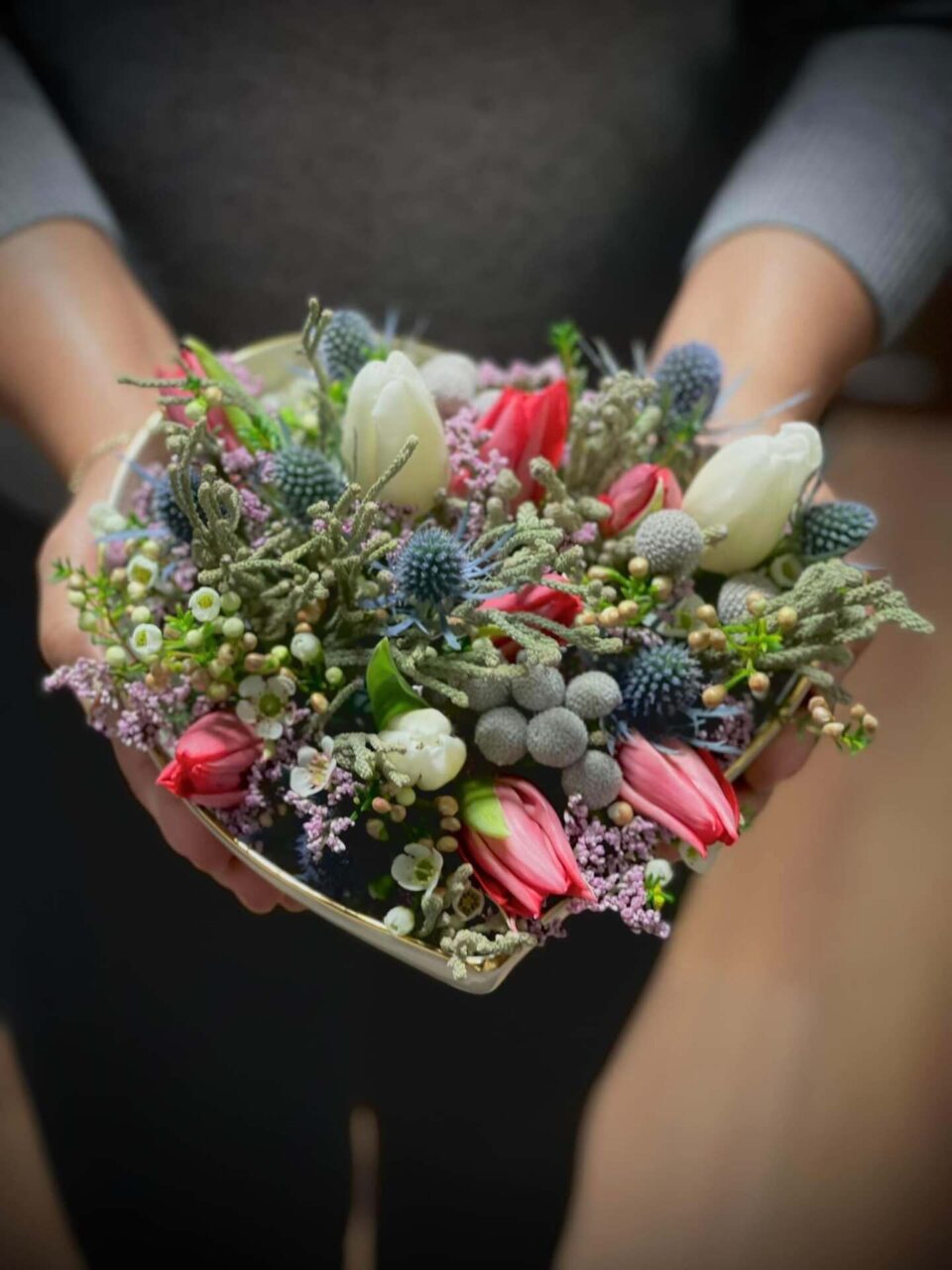 Lidios Cafe and Flowers in Roselle Park, NJ is a fresh, new take on a local artisan café, and everyone is loving the unique experience! It's a great concept – a coffee and flower shop all in one space – and it's pet friendly! Beginning as just a flower shop in 2021, this dynamic mother and daughter duo moved to a fantastic new location at 570 W Westfield Avenue in late 2022 and are now serving up hand-crafted hot and cold drinks year-round in the coziest space! They invite you to come in, take a seat, and be surrounded by beautiful plant and floral arrangements and the coolest coffee bar in town!
Situated just blocks from the Cranford living hub, Lidios Café and Flowers is the perfect example of a local café that has everything you need – beautifully presented beverages, grab-and-go floral arrangements, and scrumptious bakery bites. Let's meet Perla and Maria and see why everyone is talking about this new coffee shop with a twist! It's a true-life story of a passion and hobby turned reality!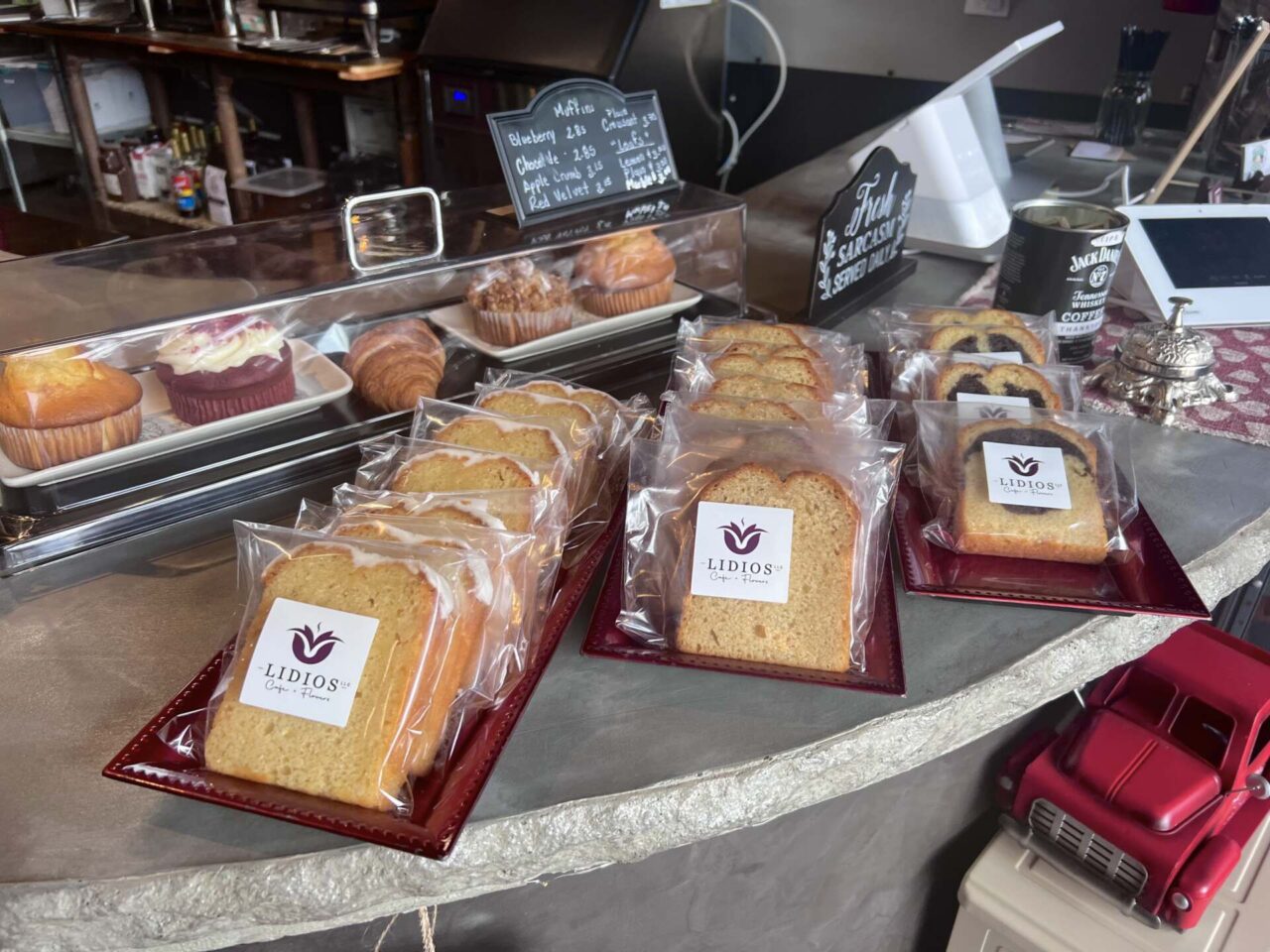 Please tell us a little bit about yourselves.
Lidios Café and Flowers is a woman-owned, family business. We currently live in Kenilworth, NJ but I (Perla) was raised in Roselle Park, NJ.
How long has Lidios been a flower shop in Roselle Park?
The new Lidios cafe location has been opened at the end of 2022!
What kind of flowers do you focus on at Lidios Cafe and Flowers?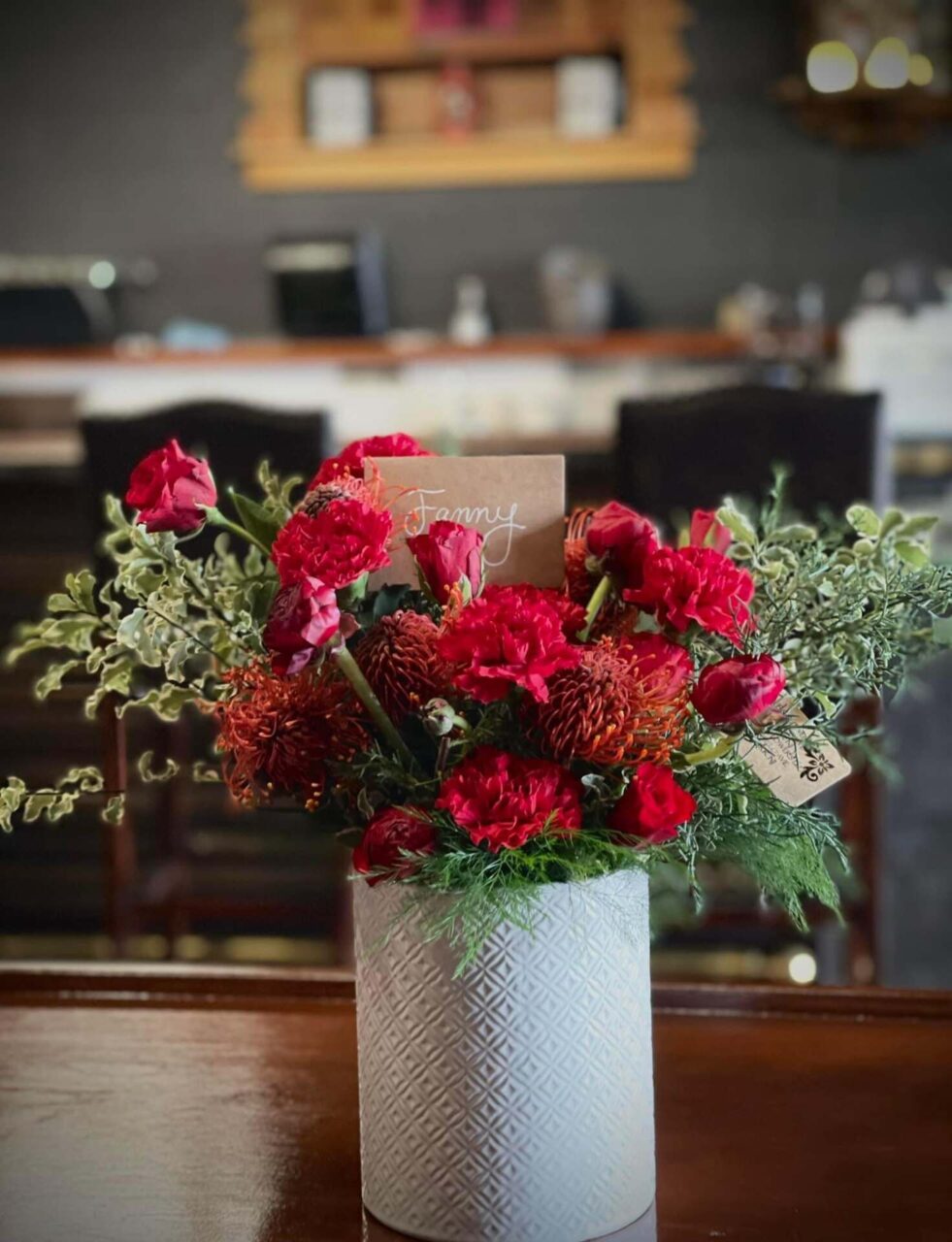 We focus on whatever the customer desires. We recently did a wedding where the bride wanted something very intimate and simple. She needed help with the flower arrangements and that's where we came in! We try to make all occasions and events as simple and as easy for our clients. Our main goal is to always see smiles!
Valentine's Day is here! What are your favorite suggestions for a floral surprise?
We have been very busy with pre-orders for Valentine's Day! This will be our second year doing Valentine's Day arrangements. I want to make every year different and put out a signature Lidios arrangement. We have so many unique styles for that special someone.
How did you get into the flower industry?
My mother, Maria, started making floral arrangements as a hobby. My father and I saw how happy it made her and we gave her 100% support. That hobby then became a passion and she wanted to pass on that happiness to others.
How did the florist/coffee shop concept come about?
We decided to merge both of our passions together make a business out of it. We mixed coffee and flowers, coffee being my personal passion and happiness. Together, we had this funky yet lovely dynamic at the same time. That's how Lidios Cafe and Flowers came about!
How did you find your new space?
We looked at several locations before we found Roselle Park and for some odd reason, I just couldn't envision our business in any of those spots. When we finally came across the 570 W Westfield location, it just felt right. I immediately could see the entire space set up and we both said, "This is the one!"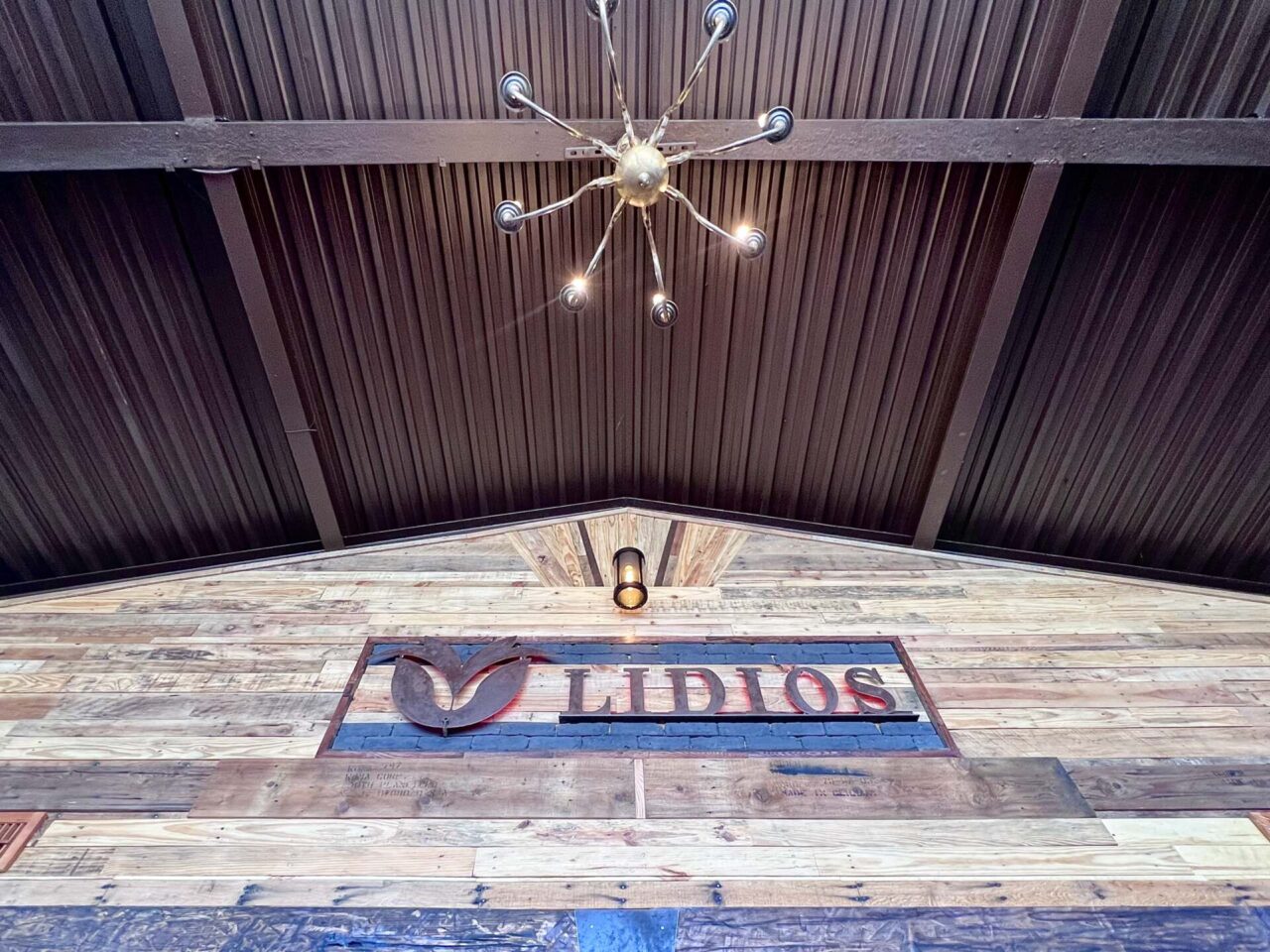 What is your favorite aspect about the new Lidios Cafe and Flowers location?
We love the striking wood elements that you see when you walk in our coffee shop. Everything in this store is detailed down to the core. Hours of dedication and perfection were handcrafted by my father. Check out the impressive concrete countertop you see at the coffee side. We also love the pure wood bar countertop – it's an 8 ft long panel from a beautiful tree that my father found and created for us!
Where do you get your coffee beans from?
Our coffee beans come from a fantastic roaster in Brooklyn – Sweetleaf Coffee. It's roasted fresh for us each week!
Favorite seasonal drink on the Lidios menu?
One of our favorite seasonal drinks would be our Wednesday special; Ethiopian Kolla Bocha coffee with maple syrup and a splash of oat milk – it's to die for! For Valentine's Day week we have our Mocha Latte with Strawberry Cold Foam.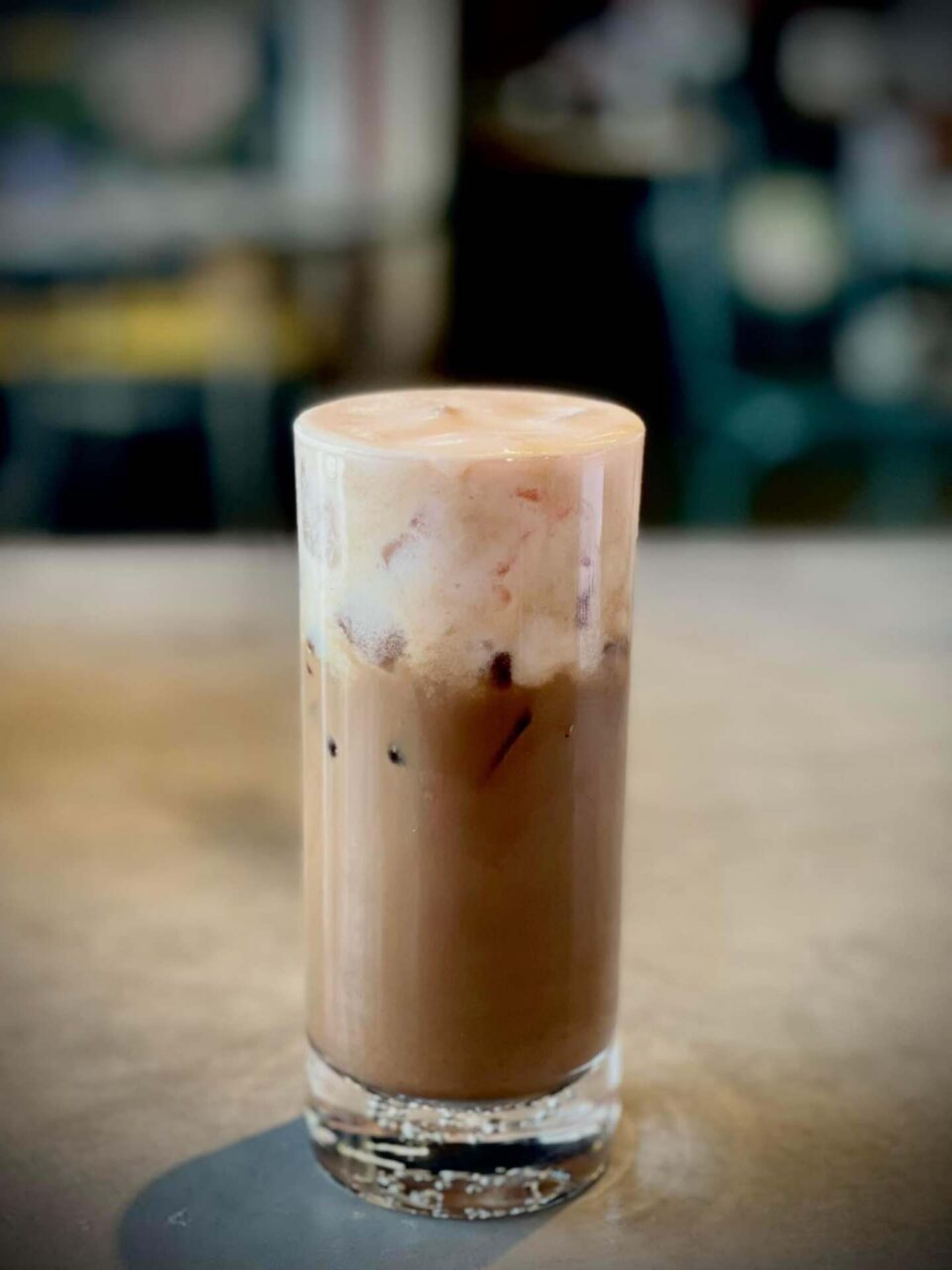 Favorite bakery item?
My personal favorite bakery item would be our Raspberry Crumb Cake. Customers are raving about our Strawberry & Blueberry Granola- made with homemade purée sauce & organic Greek yogurt topped off with honey oat granola.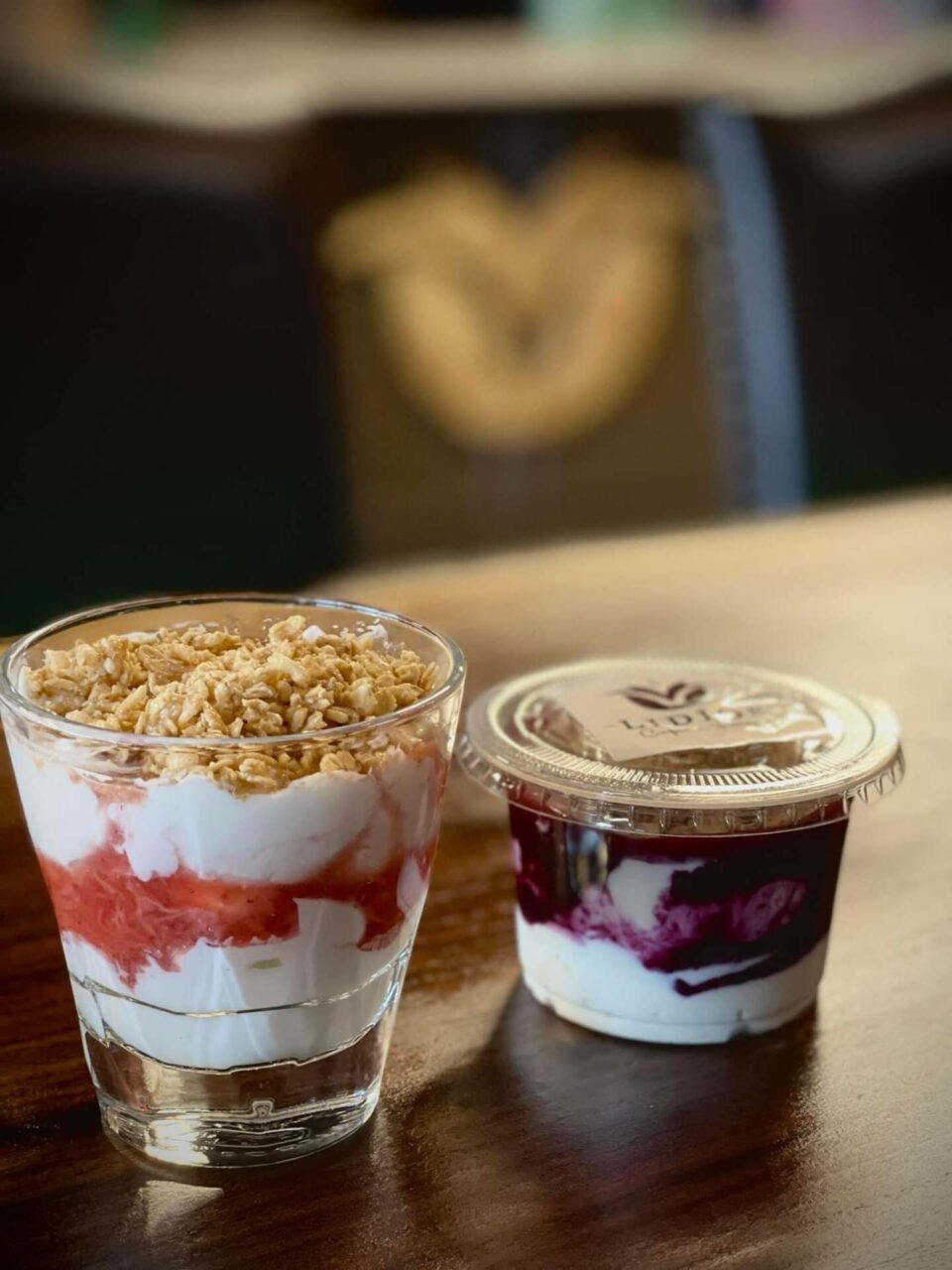 What sets Lidios Café and Flowers apart from other coffee shops in the area?
We are a totally different concept – a florist and coffee shop all in one. Because we are detailed-oriented we are extremely dedicated to quality ingredients and presentation. We always want to offer the very best – down to every petal and beverage. Our flowers come from New York and our coffee comes from a small roaster in Brooklyn. They roast their coffee every week, giving us quality products to serve our customers. The main goal at Lidios is for every person to come into our store and feel comfortable. We want this place to inspire others to sit down, relax, and interact with each other!
Anything else you would like to add?
We have a few upcoming projects that I cannot say just yet, but maybe live music is coming soon!! Stay tuned!
Follow Lidios Café and Flower on Facebook, Instagram, and their Website
Current Café and Flower Shop Hours are:
Sunday: 7:30am-5pm
Monday: Closed
Tuesday-Saturday: 7:30am-8pm
Want to grab a coffee? Reach out to me, I would love to connect!