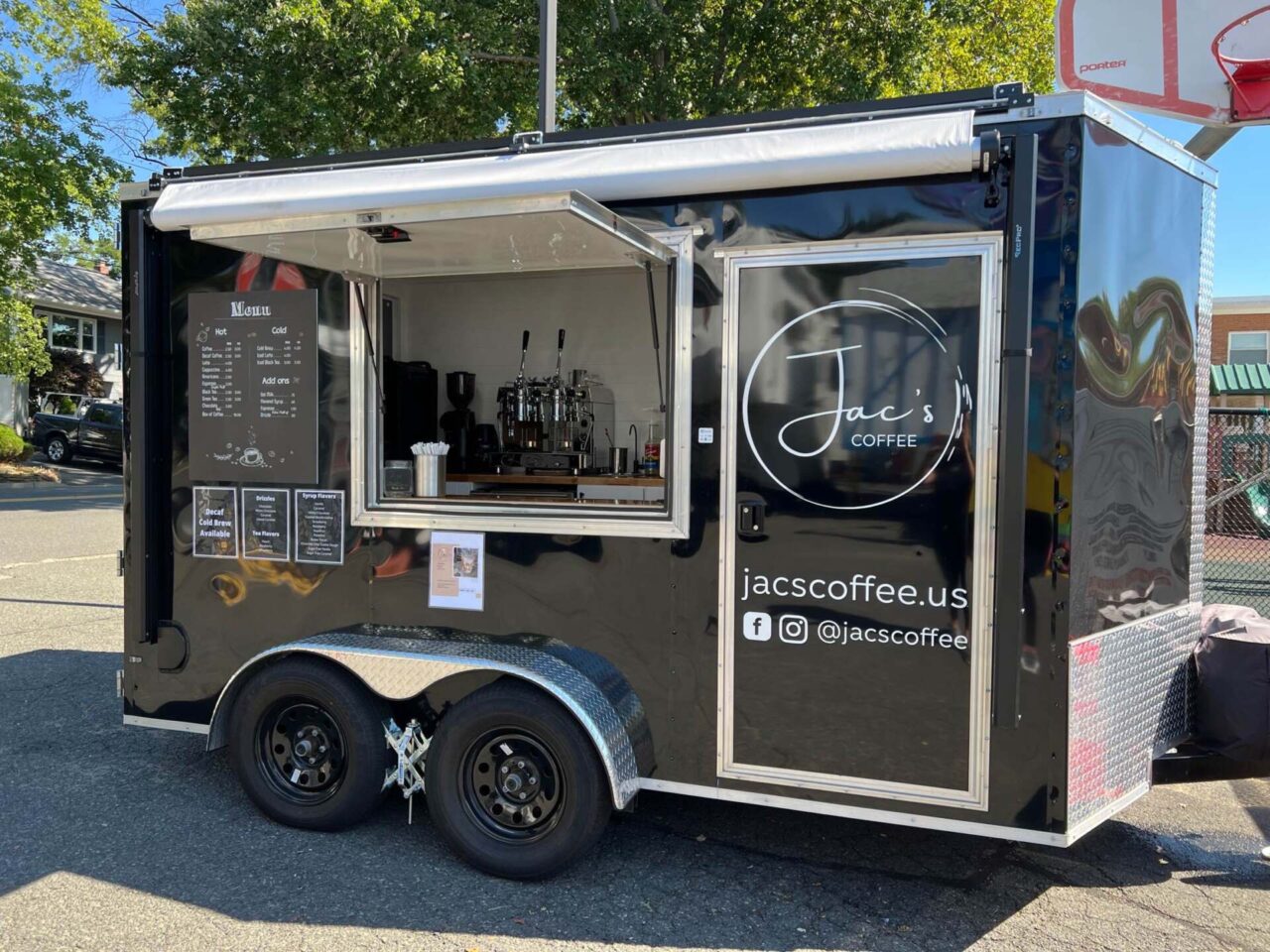 Meet Jen Wilson of the new Jac's Coffee in my latest blog post. I first noticed her unique mobile coffee truck this summer. I love the idea of a coffee shop "on the go" because you can have delicious coffee practically anywhere in the local area! Jen is closely tied to the Kenilworth, NJ community and everyone has been raving about her coffee! Jac's Coffee has been serving all your favorite fall beverages out of the Ignite United Methodist Church parking lot at 455 Boulevard in Kenilworth, NJ every weekday from 8am-1pm! You can also catch Jac's Coffee at local events and even BOOK her mobile coffee truck for your next event! Let's find out a little more about Jen, why her children and community are the motivation behind the business, and why mobile is the new way to order your coffee!
Please tell us a little bit about yourself
I grew up and still live in Kenilworth, NJ. My hobbies are spending time with my kids Carter (6 years old) and Aubrey (3 years old). Outside of my kids and now coffee, I honestly don't do much else. I enjoy spending time with my boyfriend, Tom, and his children. I also went back to college and I'm working on finishing my bachelor's degree!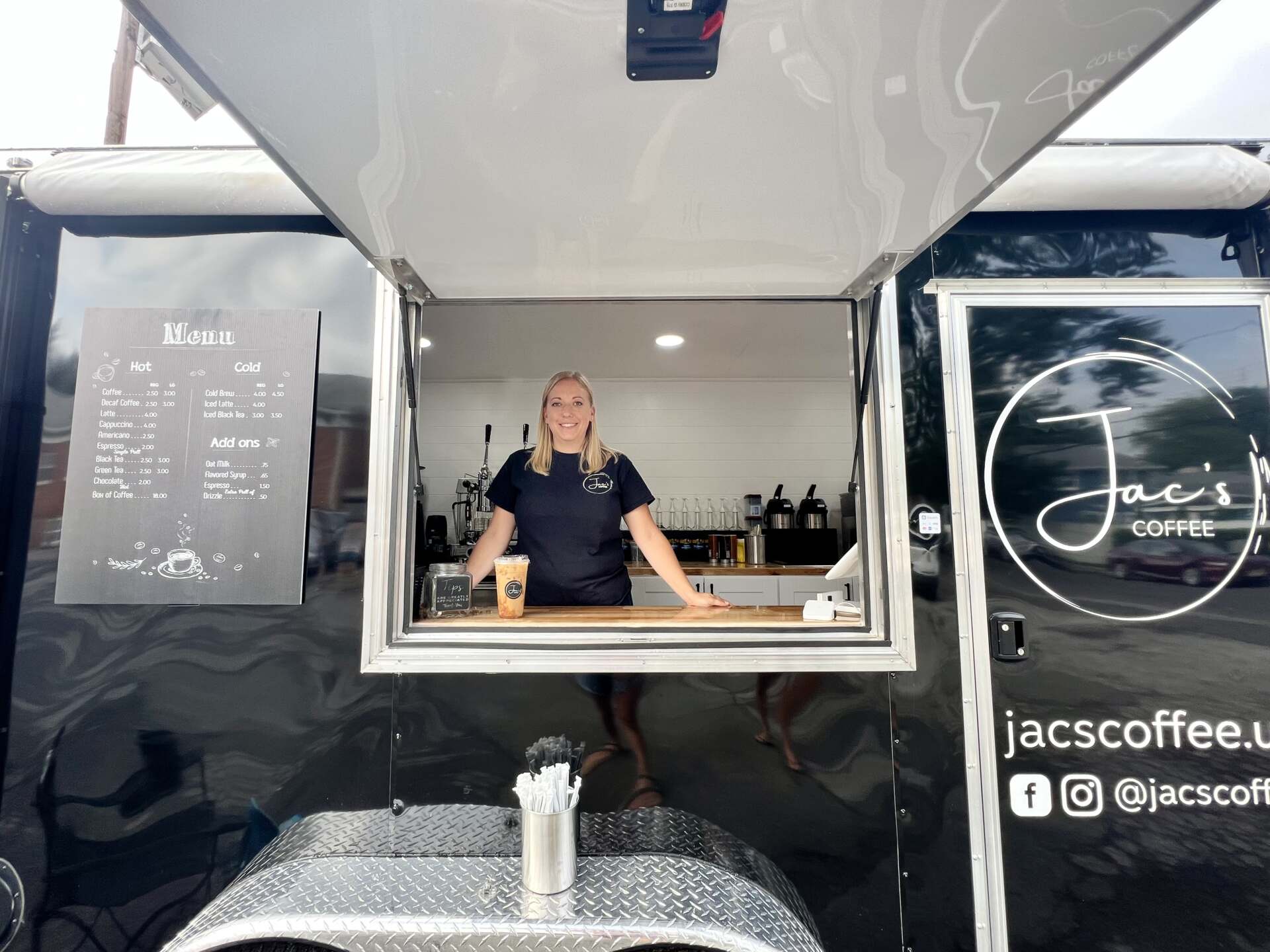 What were you doing prior to starting Jac's Coffee?
Prior to coffee, I was a stay-at-home-mom. Rewind further, and I was a Police Dispatcher in Kenilworth, NJ. I left my full-time position when I had my son in 2016. He was born with cerebral palsy and due to daycare and medical expenses – I chose to stay home with him. His case turned out to be mild, thankfully. After the birth of my daughter and finding my way after a divorce, I knew I had to support my family. Going back to 12-hour shifts without childcare help would be nearly impossible as a single mom.
How did your love affair with coffee begin?
To be honest, coffee was not something I was incredibly passionate about. I never made anything special prior to this and was definitely NOT a barista! However, I sure as heck could manage an emergency well! When I think of coffee, I think of my grandfather. Every time we are together, he walks in and gets his cup of coffee. Coffee was also something we had together at work during our shifts. Coffee brings some people together. It's that first sip to start the day. Everyone has their own reason for why they enjoy it and I love that it can make someone happy or brighten their day.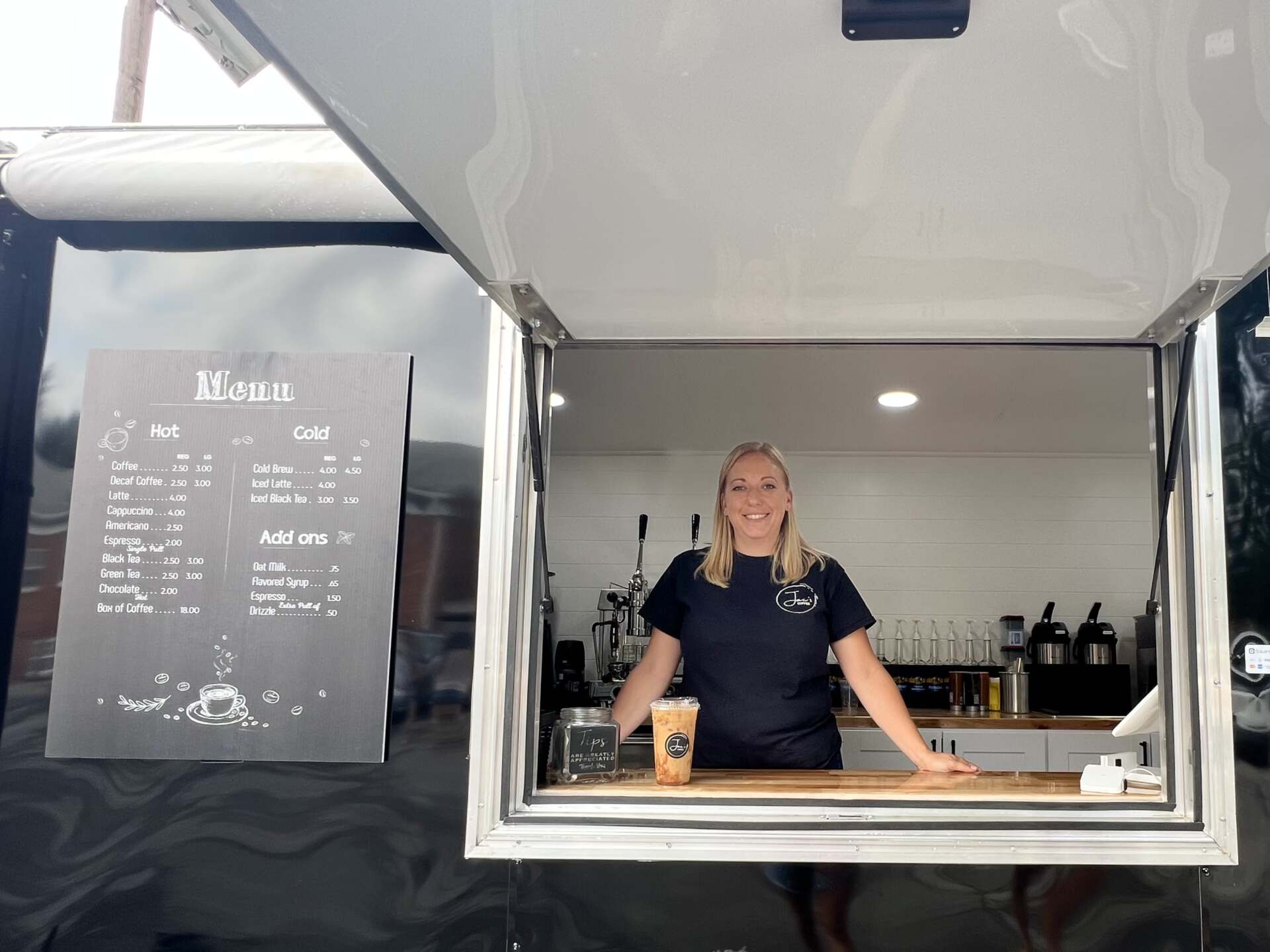 Tell us how the concept of Jac's Coffee began, and why mobile.
I started the mobile coffee shop, Jac's Coffee, because it gives me the flexibility I need for myself and my family. It's also a good starting place while my kids are young. I love that Jac's Coffee gives me the freedom to pick my location whenever I choose!
Why Kenilworth, NJ as your mobile coffee shop home base?
I love the community here! I grew up in Kenilworth, was on the Kenilworth Fire Dept and Rescue Squad, and was part of the Kenilworth Police Department. My heart is here and it's where I belong.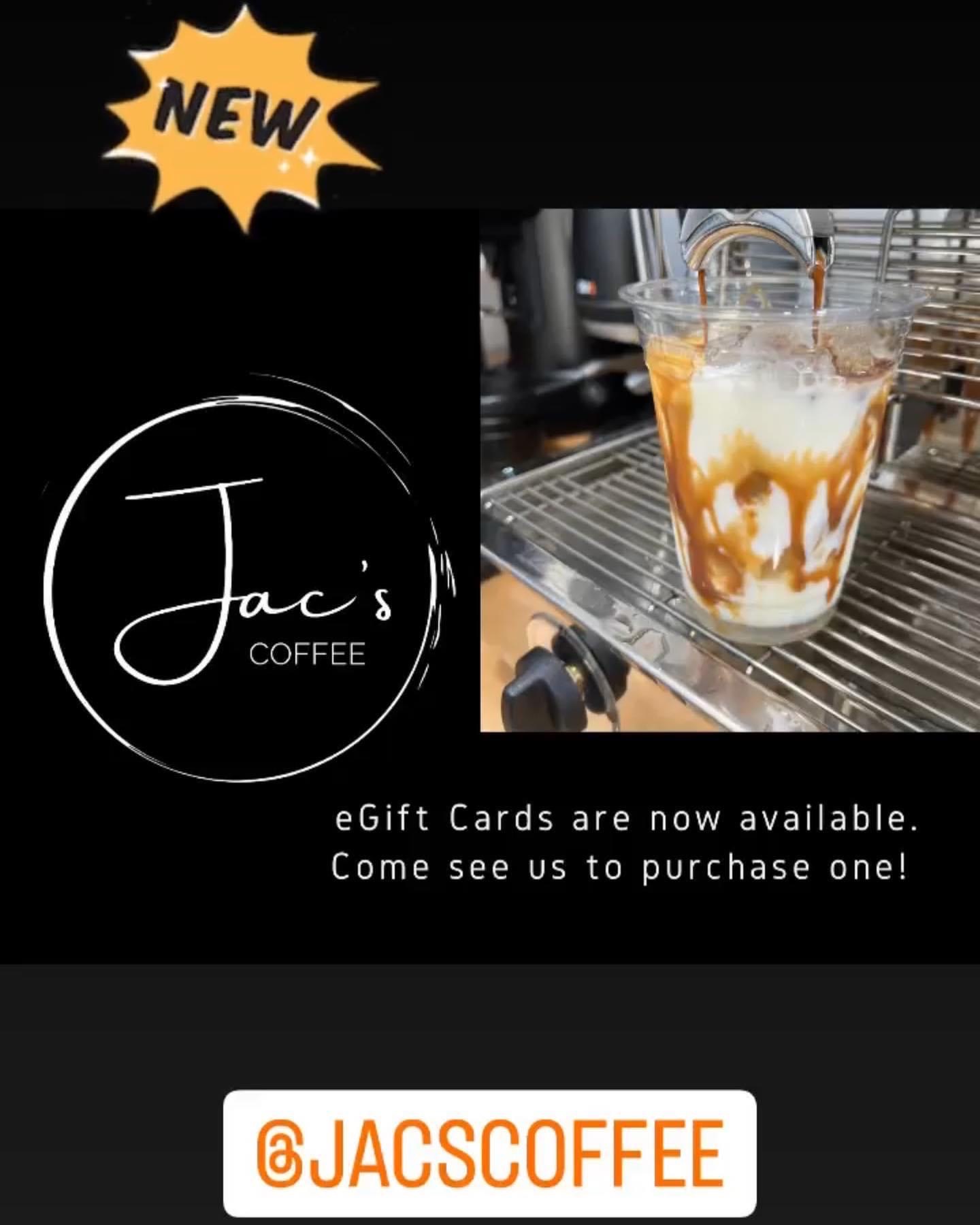 What inspired the name, "Jac's Coffee Truck"?
I could not come up with a name at all and one day it just clicked. I took our first initials and put them together. (Jen, Aubrey, & Carter!) My kids are my everything!
What roaster do you use and why?
I use Evermore Coffee out of Burlington, NJ.!
Current menu offering at Jac's Coffee Truck?
Hot coffee (regular and decaf), lattes (hot and iced), cappuccino, espresso, americano, cold brew, hot and iced tea, hot chocolate. We also have mobile ordering on our website- jacscoffee.us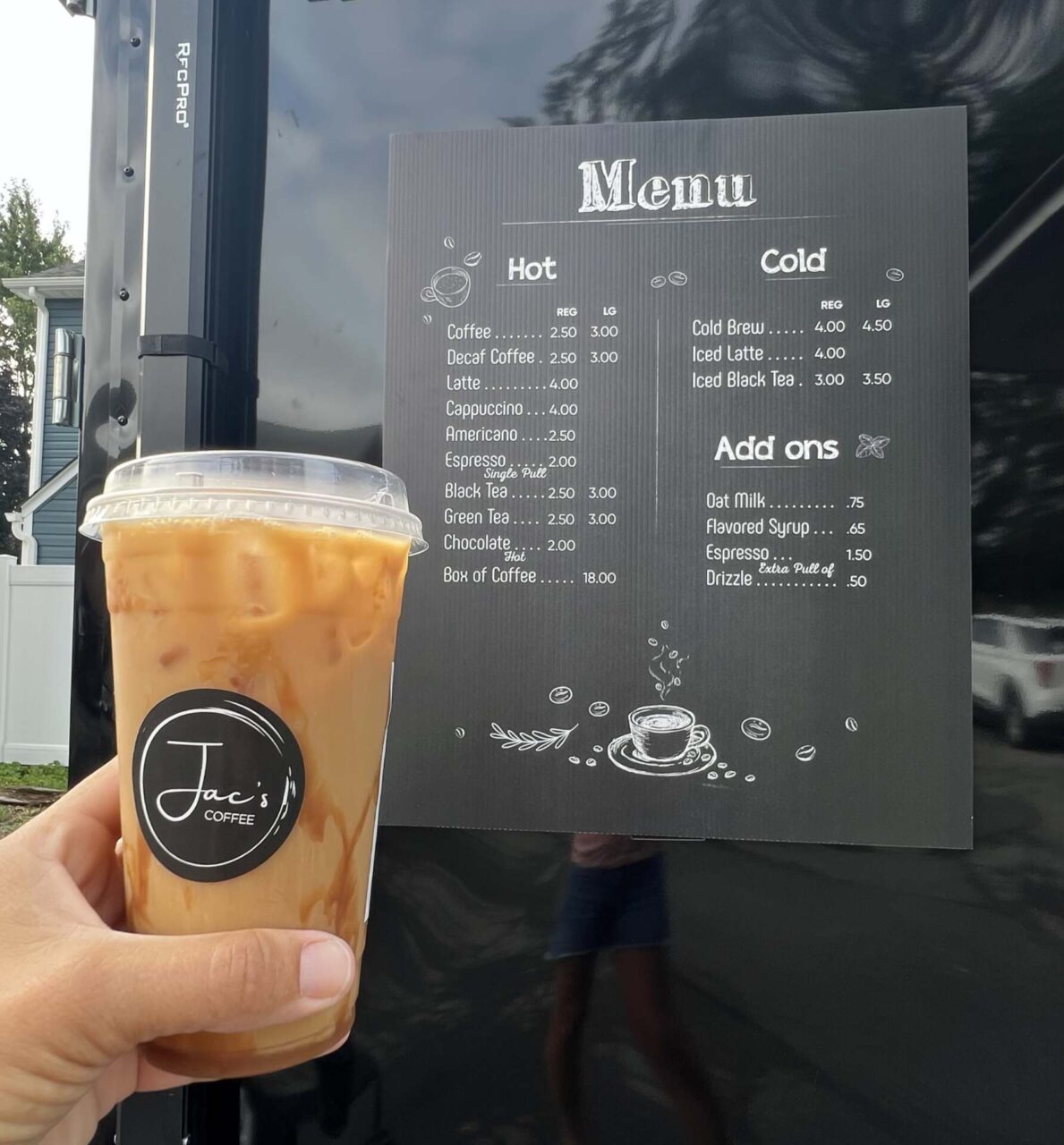 Your favorite item on the menu and why?
I love our cold brew – it has such a smooth taste! We are now serving up your favorite fall flavors – Pumpkin Spice, Pumpkin Pie, and Irish Cream!
Why do you love getting up and going to work in the morning?
I love that I can call Jac's Coffee my own business. I also adore that my little kids get so excited and proud when they talk about Jac's!
Your hopes for the future of Jac's Coffee Truck?
In the next year, I hope to grow and build great relationships within the local community. One day, I would love to open a coffee shop and keep this mobile truck for events.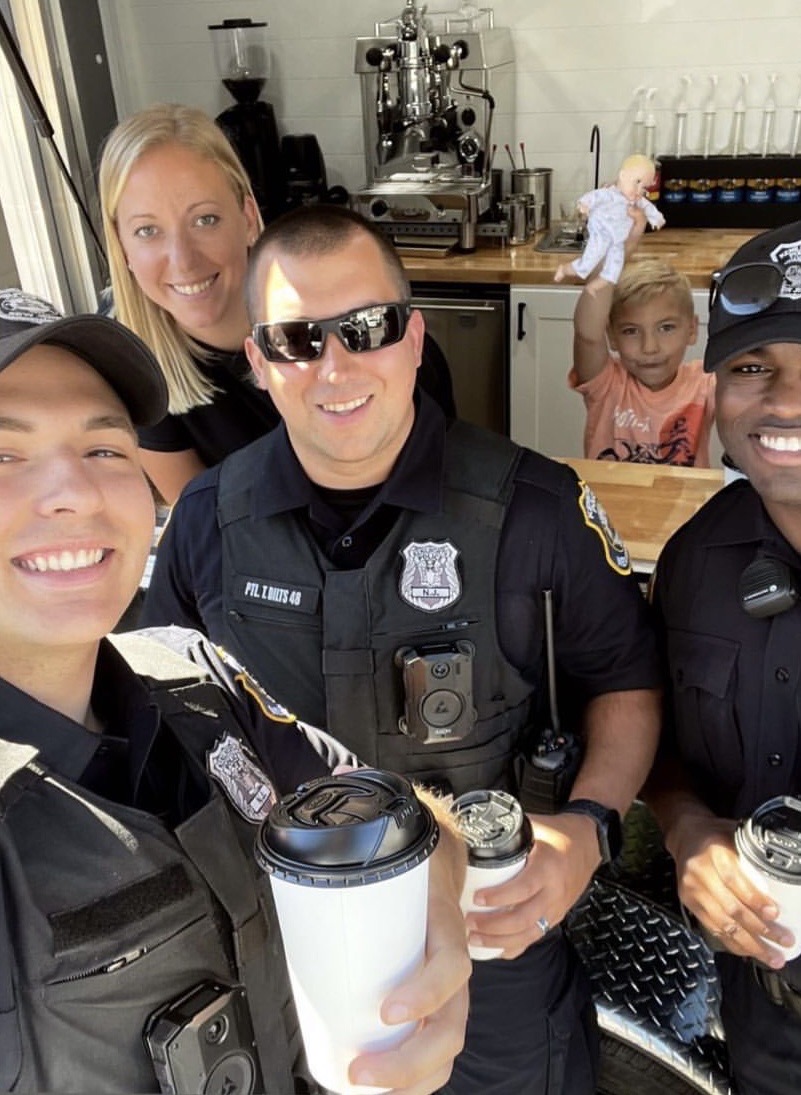 What advice would you give to someone dreaming of opening their own business?
There will always be bumps along the road, no matter who you are or what you do. Everyone has a story. Always continue to follow your dreams and don't let your fears hold you back!
Anything else you would like to add?
My boyfriend, Tom, has been such a big supporter in all of this. He took the time to build this and helped make my dream come to life. Pastor Nova and the Ignite United Methodist Church has been so encouraging and welcoming and wanting the best for my family and my business. The support from the Kenilworth, NJ community has been incredible so far. I love being a mom and a business owner!
Where to find Jac's Coffee Truck?
Jac's Coffee will be in the parking lot of Ignite United Methodist Church at 455 Boulevard in Kenilworth, NJ on weekdays from 8am-1pm. You can place a mobile order HERE. Jac's Coffee will making the rounds at events, which will be updated on Facebook and Instagram
Book Jac's Coffee Truck for your events!
We are new to events and are booking for the fall and winter! We were already featured at the Kenilworth Fire Department's Carnival, Kenilworth school PTO events, and the Feast of St. Michaels in Union! Reach out to Jen to book your next event HERE!