Selling a house is all about making a good first impression on potential buyers. And now that the market is not as crazy white hot as it has been, it is important to present your home in the best light. It is possible to increase the number of bids you receive by successfully preparing your house. You can do it if you increase your home's screen appeal.
Sellers now have to pay even more attention to their home's "screen appeal" in order to obtain the attention they deserve.
As the number of people utilizing the internet to search for homes, it is more important than ever to pay attention to how your property appears on computers and smartphones.
When it comes to looking at properties in the Cranford/Westfield Area of NJ, buyers are increasingly turning to virtual tours of houses and neighborhoods before committing to viewing a property in person. Therefore, sellers are adapting their techniques to meet this demand.
You may increase your chances of selling your house in today's increasingly virtual market by paying attention to how your property appears in images, videos, and on the internet in general.
As you prepare to advertise your house, consider these suggestions for increasing the screen appeal of your property.
8 Ways to Increase Your Home's "Screen Appeal"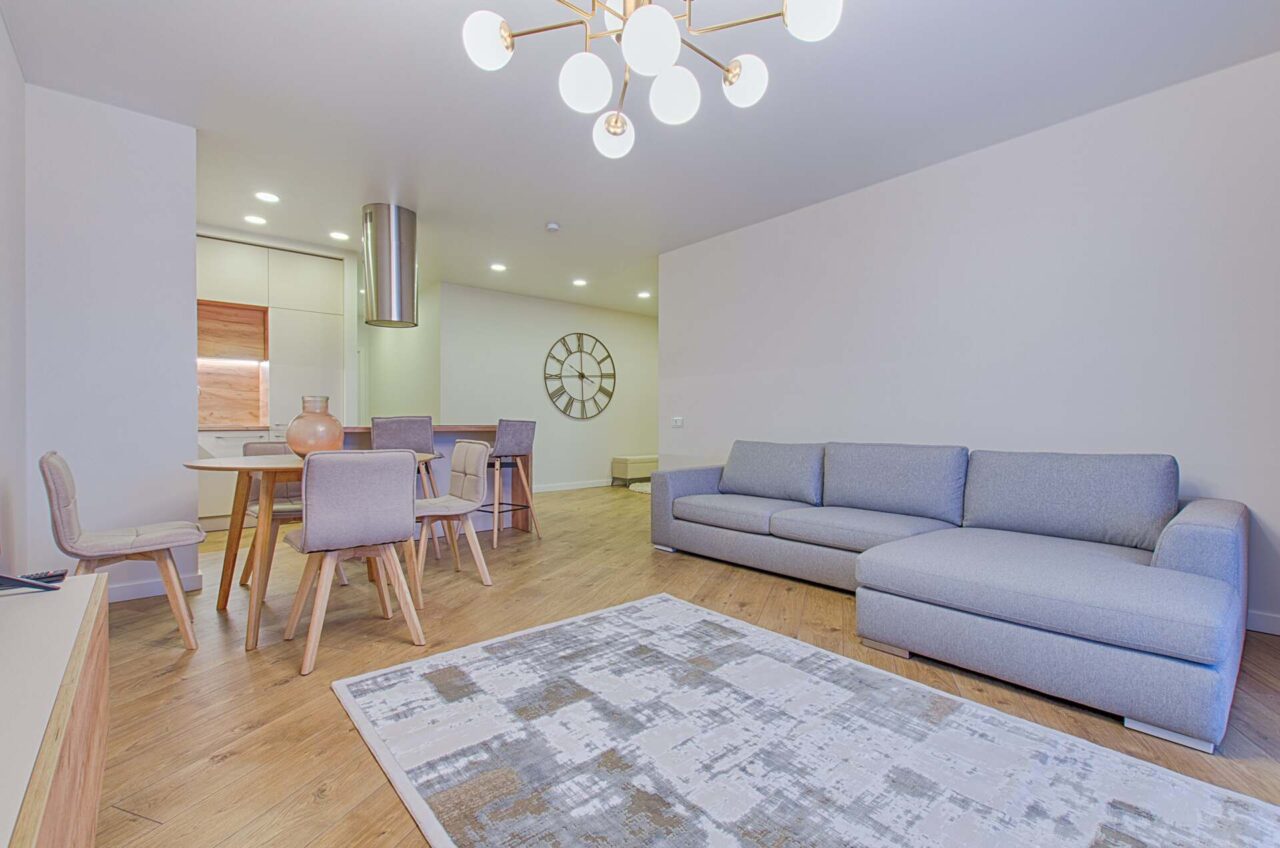 Declutter
To get the most out of your home's greatest characteristics while limiting potential distractions, plan ahead before you start snapping photographs or filming. Check the area and check if there are any little things that can be hidden.
Toys, toothbrushes, lawn decorations, garbage and recycling bins, shampoo bottles, and other tiny kitchen equipment are all included in this category.
Remove all of the magnets off your fridge, as well as any personal images or memories. Even if you don't consider clutter to be clutter to you, eliminating stuff from your house will make it appear more spacious and allow potential buyers to imagine themselves living there.
Experiment with various lighting options
Lighting in a room looks one way on a screen and another way in person. Take a lot of test images and films to find out what works and where. When viewed through a screen, natural light appears far more appealing than artificial light.
The optimum time of day to photograph your area is determined by the direction your windows face. Finding a balance between the amount of natural light coming into the room and the amount of harsh shadows or glare is important.
To let in as much natural light as possible, try lifting the curtains and opening the doors. If the light is too bright, consider putting up white, thin curtains.
Layer lamps and lights at various heights to complete the illumination of the space. Test several lighting configurations to determine the greatest amount of light coverage for your space.
Regardless of the type of lighting (LED, fluorescent, etc.) in the space, you're photographing, make sure the temperature and type are consistent. In this way, you can increase your home's screen appeal.
Consider working with a local interior designer, such as Irene Reilly from I.Designs LLC in Cranford NJ to ensure your lighting choices suit your home.
Repainting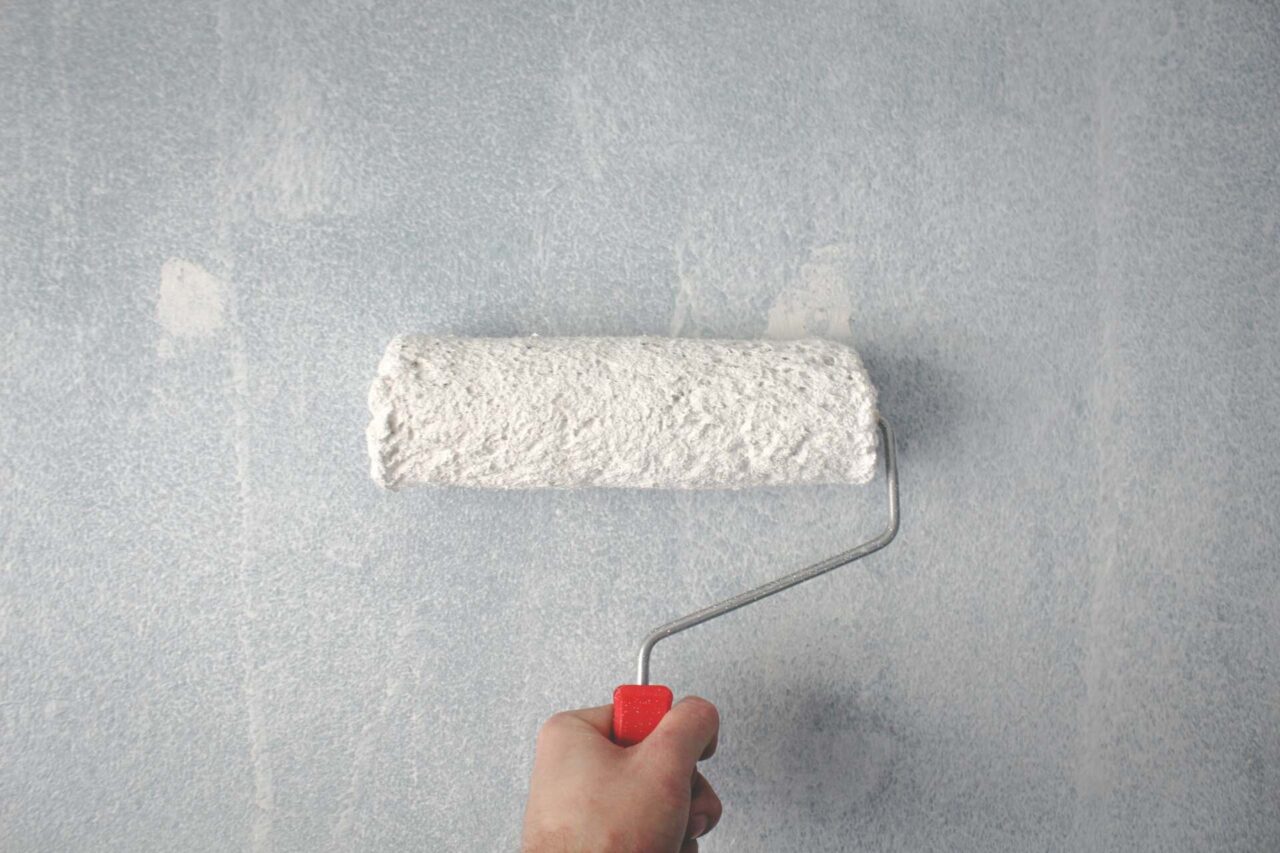 There are several best practices to follow when selecting whether or not to repaint the walls of your home before putting it on the market. When it comes to painting your walls, make a thorough examination and touch up any areas that require it.
Look for paint chips and scuffs. Remove any peeling or broken paint with fine sandpaper. Soak grease stains with soap and water to remove them. Remove any unneeded hooks or nails.
Before you even pick up a brush, do some research on the best colors to use when repainting your walls in order to increase the chances of your house selling quickly.
Prospective purchasers should be able to envision themselves living in your house as if it were a white canvas. They will have their own sense of style, so don't go overboard when picking out paint colors. Neutral warm colors such as eggshell, light gray, or white are better choices.
Get to work painting your walls now that you've primed them and picked your colors. The first step is to wait for the weather to clear up a bit. Paint dries more slowly on days that are humid or wet.
Don't skimp on rollers, brushes, and tape if you want to get the job done right. To get the best coverage and seal out the drips, you need high-quality equipment. Remove the light switches and outlet covers. Be sure to paint from top to bottom. In this way you can increase your home's screen appeal.
If the exterior of your home is looking tired, you may consider repainting or residing. This article may help you decide if it is the time!
Use the vertical space to your advantage
For more than just images and artwork, walls may be used. If you're planning a virtual house tour, consider using abstract art as an accent piece. It will instantly elevate the space and appeal to a wide range of visitors.
In addition, when viewed on a screen, a room might appear bigger, more open, and less crowded when vertical space is utilized to lift objects off the floor.
Consider a floating shelf instead of a bedside table or a long row of shelves to replace a bulky bookshelf when space is at a premium. In addition, employ wall sconces, table lamps, and pendant lights instead of depending just on floor lamps to illuminate your space.
Find out how to make the most of vertical space in a tiny room with these design suggestions for making a small area feel bigger.
Make your pantry more efficient by using glass jars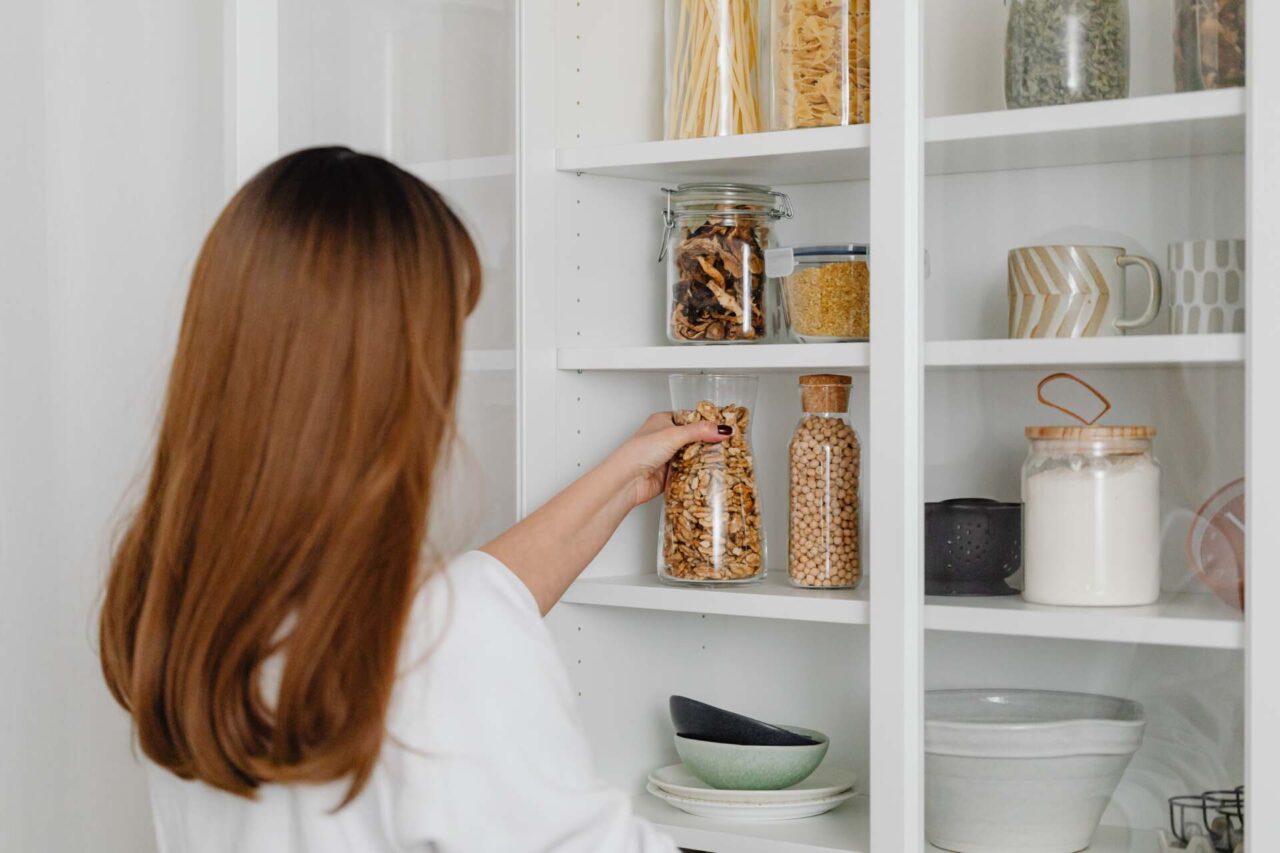 You may reduce the clutter and distractions caused by labeling and packaging by decanting your pantry items into clear, glass jars. This strategy will turn your pantries into a focal point rather than an eyesore because storage is frequently a sought-after element in a home.
Bath and cleaning products can also benefit from this strategy. Replace the plastic packaging for soap and shampoo with antique-looking glass jars to quickly elevate your bathroom's ambiance (that you can buy for cheap at a dollar or thrift store). In this way, you can increase your home's screen appeal.
For more tips on organizing your Cranford/Westfield NJ Area home, check out this post.
Bring in some plants to brighten things up
When it comes to Instagram trends, plants are one of the most popular. This may be related to the fact that they look great in images. A few well-placed plants can brighten a room and convey a sense of vitality.
A room's character may be enhanced by including plants of various sizes and varieties. Even while you may not be able to maintain a genuine plant alive once the virtual tour is over, there are many fake plants you can purchase today that will seem real in photos and videos but won't demand your constant attention after the virtual tour is over.
If you're looking to add some greenery to your area, do it in moderation and avoid overdoing it. For some, the "jungle aesthetic" may not be appealing.
Curate your shelves with style
There are a few things you can do to keep your bookshelf interesting and screen-ready. There are a few things you should avoid while organizing your books. Stack some horizontally and others vertically.
Then, add extras like miniature plants, candles, mementos, artwork, and family pictures to fill the void (without making them feel cluttered or too personal).
And last but not least, make sure your bookcase is well-lit. Place a floor lamp nearby or use wall sconces or battery-powered lights to illuminate the shelves. In this way, you can increase your home's screen appeal.
Restore rooms to their original purpose
As a result, you'll want to keep in mind that potential homebuyers may not have the same requirements as you. For instance, a growing number of individuals are using their dining rooms as for home offices.
Your prospective purchasers may value a dining area more than a workspace, so this modification may be off-putting to them. Instead, display your house's rooms in the manner in which they were intended to be utilized by their original owners.
Take a break from your computer and return the eating room to its original state before beginning your virtual tour.
You may use your patio as a living place if you're not utilizing it as a storage area. You can always go back to the way you use the room after the house tour is over, but this way your potential buyer can imagine themselves in the area as well.
When it comes to preparing your home for a virtual tour or picture, the process is similar to that of a professional stager, with a few exceptions.
To attract buyers in today's increasingly virtual real estate market, you'll need to pay attention to lighting, storage, décor, and how a place is used. In this way, you can increase your home's screen appeal.
Conclusion
If you haven't heard of "screen appeal," it's because it might be the new "curb appeal". In contrast to "curb appeal which focuses on how the home appears when people arrive at the door," "screen appeal" is concerned with how a property appears in online photos or virtual tours. Potential buyers considering Living in Westfield NJ or Living in Cranford NJ and the surrounding area scout homes online before visiting. It is crucial that your property shines!
Even if buyers aren't confined to the view from the curb, a virtual tour shows them the whole property, or at least the areas you choose to highlight. So screen appeal goes well beyond curb appeal. Buyers may get a better sense of your home before they even step foot inside, which may seem like an additional source of stress.
Do you have questions? Need advice? Reach out to me today!