When buying a home, whether you're a first-time buyer or a seasoned veteran, hiring the finest home inspector is essential. Home inspections are to be utilized to educate the buyer about the home itself. The inspector is looking for structural defects, environmental concerns, health and safety issues, and mechanical problems. It is not meant to be for cosmetic items but should be a thorough inspection. No doubt, home inspectors are essential for real estate success.
During typical home inspection contingency negotiations, the inspection reports are submitted with the repair requests the buyers are asking for. This negotiation can take place in many different ways. A seller may agree to make all the repair requests on the list. (unlikely but does occasionally happen). The seller may respond with a firm "take it or leave it". (rare, but does happen). Or, the seller will agree to make certain repairs and/or give a credit to the buyer to address the problems. This last scenario is the most common resolution to the home inspection contingency.
As a result, how can you choose which house inspection is the best? Unfortunately, not all house inspectors are the same when it comes to experience, education, and skill. Therefore some may conduct a less accurate home inspection than others. But don't be alarmed!
Looking for an Inspector
The most crucial piece of advice is the first one. Inspectors should not be hired to fix any problems they discover during the examination. For example, if you're buying property, make it clear that you or the seller will be employing a different business to fix the issues. It is very common to obtain estimates for any major repairs that are identified as necessary.
As obvious as it seems, some inspectors who do repair work may try to acquire more money by finding more faults with the house than the owner is willing to pay to fix. If you encounter a home inspector that offers repair services, consider it a red flag and look for a new one. Indeed, home inspectors are essential for real estate success.
Ask your realtor for some references
Your real estate agent is an excellent resource for finding a reputable house inspection. It's likely that your real estate agent has dealt with a number of house inspectors in the course of their career. Your agent will be able to tell who is doing a good job and who isn't just observing. It is an important part of my real estate business to have a list of trusted service providers for all aspects of the transaction. Because the home inspection is crucial, I always recommend a number of inspectors with excellent references and credentials.
Is the inspector covered by insurance?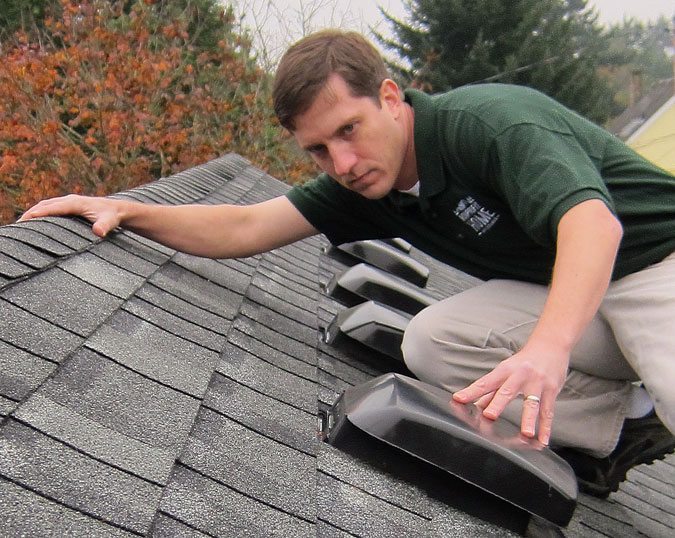 When interviewing a home inspector, one of the most critical topics to ask about is insurance and licensing. Home inspectors are required by law to have insurance in order to protect themselves and their clients in the event of an accident or injury when inspecting a property. You don't want to be held liable if the home inspector is hurt during the inspection. Licensed home inspectors are essential for real estate success.
Find Out What's Included in the Inspection
If you want the greatest house inspection, you'll want a thorough one that covers every aspect of the property.
Your property has to be inspected for anything from plumbing and electrical difficulties to structural problems like cracks in the foundation and rotted wood to leaks in the roof and attic due to the presence of pests and other environmental hazards like asbestos and lead paint.
Two to three hours is a reasonable amount of time for most house inspections. Inspections for larger homes, fixer-uppers, and older homes are likely to take longer than those for newer properties. Check to see what you're getting ahead of time.
Find a home inspector with professional membership
Home Inspectors who are affiliated with American Society of Home Inspectors are highly recommended. Indeed home inspectors are essential for real estate success.
Professional ethics and particular training are required by ASHI for its members. Inspectors must pass a test and continue their education to remain members. ASHI is a resource for finding inspectors.
ASHI's standards aren't the only ones that need to be followed. The International Conference of Building Officials, the Environmental Protection Agency, the American Association of Radon Scientists and Technologists, and the National Association of Certified Home Inspectors are just a few of the organizations that provide professional inspection services.
Find an experienced home inspector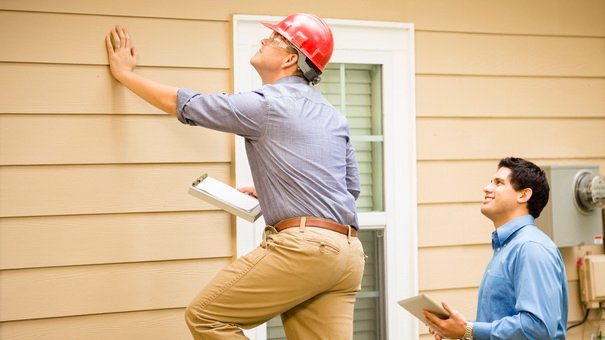 However, before we go on to the following advice, keep in mind that you don't always need a house inspector with years of expertise in the field.
Even though this is critical, you may hire a newbie house inspector as long as they have previous experience working in the construction industry. House inspection companies are frequently started by contractors and other people with experience in home maintenance. No doubt, home inspectors are essential for real estate success.
These are the experts you want to hire since they are familiar with the issues that a home's systems and appliances face, as well as the warning indications that something is going to break.
You may find out about the experience of your home inspection or read reviews online. Make sure you're doing business with the proper firm by reading what others have to say about it.
Check out a free sample report
Get a sample report from your home inspector to see what they'll be looking for. If the sample report covers the entire house and is comprehensive. You can be certain that the home inspector is dedicated to the work. It takes time to record anything that could be troublesome down the road.
Home inspectors should provide a sample report or at least a brief summary of their findings if they refuse to do so.
Request to Be Involved in the Inspection
Finally, it is crucial that you accompany the house inspector during the inspection. Two to four hours are required. But this is a terrific method to learn about the home you're considering buying and what may go wrong in the future. You'll be able to ask inquiries regarding maintenance since you'll be aware of what has to be repaired. Indeed, home inspectors are essential for real estate success.
It's a red flag if a house inspector won't allow you to be there for the inspection. It suggests that they may not be scrutinizing things as completely as they should be. It will cost you money in the end. Why?
Consider the scenario in which you acquire a house but are unaware that the furnace is in need of repair. You might have urged the seller to fix the furnace before selling or you could have asked for the price to be reduced. So you could buy a furnace yourself if it was detected during the house inspection.
Take Photographs as Evidence
A camera is a must-have for every house inspector worth his or her salt. You may be sure that the inspector will travel to places you don't want to go (the roof, crawl space, under decks, the attic, etc.). Ask your inspector to take pictures of any possible problems. So that you can examine them for yourself and make sure you completely grasp the situation.
Without the use of infrared and thermal cameras, your inspector and you will be unable to see what's going on behind walls and floors. When you hire a home inspector, he or she should make use of these technologies during the examination (though some home inspectors may charge an additional fee for this service).
Check the Attic
Home security relies heavily on a properly working attic. You can learn a lot about the house and any upgrades or repairs if your home inspector is able to enter the attic without damaging the insulation. The incorrect attic ventilation of bathroom fans is a regular inspection red flag (and not extending the vent all the way through the roof). No doubt, home inspectors are essential for real estate success.
It's not a good idea to have your bathroom fan venting straight into the attic. Since that's where the damp and humid air will end up causing mildew, rot, or worse.
Moreover, it's not up to snuff. Attic air leaks should be checked by your home inspector if feasible. Despite the fact that these air leaks may be fixed, an attic with air leaks could cause insulation, moisture, mildew, or even worse problems.
Compare the prices of different home inspection services
It makes sense to compare prices for a home inspection since nobody wants to pay more than they have to. You must, however, ensure that you are comparing apples to apples. Do some research on what each firm performs during an inspection before making a final decision.
Paying extra for a more comprehensive check is worth it. So, too, is a firm that has a superior track record, or one that specializes in the area you require. Saving money is OK, as long as you hire someone you can trust to perform a decent job.
Depending on where you reside, you can anticipate a regular home inspection to cost between $400 and $800. Expect to pay extra for radon, mold, lead, and water tests.
Choosing a Home Inspector: Final Advice!
There are few purchases in life that are more costly than a home. Hiring the best home inspector is a no-brainer. You'll receive a lot of value for your money if you hire a top-notch house inspection. I also recommend that all buyers consider additional inspections outside of the standard home inspection. Chimney inspections, sewer line scopes, termite inspections, radon testing, and oil tank sweeps are important to budget for. Hopefully, this guide on how to hire a home inspector has been useful to you.