Retired Cranford Teacher Creates Happy Girls Sparkle Company to Empower Girls!
The emotional well-being of our children has been a topic of conversation and concern lately. How wonderful that Lori Talbot, Cranford, NJ resident and retired Cranford teacher of 31 years decided to start her own company to give girls and women the tools to navigate life in the 21st century. Her upcoming Happy Girls Sparkle workshops in Cranford promise your girl will leave feeling happier, resilient, and confident! My latest community blog article will introduce you to Lori Talbot, why she created Happy Girls Sparkle, and how you can enroll your Supergirl in one of her July workshops!
A bit about Lori from Happy Girls Sparkle
My name is Lori Talbot and I am a lifelong resident of Cranford, NJ. My husband and I graduated from Cranford High School together and could not think of a better place to raise our family. We feel that Cranford is a bit like Mayberry; it is the epitome of small-town America. The kind of place where people know their neighbors and are connected to the community. There is something special about this community from the willingness of people to help others to the sense of community pride. We feel truly blessed to live here.
A dedicated teacher in the Cranford School District
After graduating from Juniata College, I taught in West Milford, NJ for 2 years. After that, I was lucky enough to begin my career with the Cranford School District where I taught grades K, 2, 3, 4 and 5 over the course of my 31 years in the district. During that time, I also ran many evening enrichment programs for families and was awarded Teacher of the Year in 2019. I retired after an amazing career in the spring of 2021!
Happy Girls Sparkle was born out of a desire to change the current school climate
Over the course of my career, I noticed a change in my students. I found that the children who walked through my classroom door were no longer the happy and carefree children of my early career. Many were now stressed, anxious or depressed. To see this change was heartbreaking and I noticed it most profoundly in the girls. I knew that there were likely many reasons behind the change: self-induced pressures to reach unattainable goals, changes in society, and the increase of the availability of social media. As I entered into retirement, I knew this was an area I wanted to focus on. I knew that I wanted to help girls find their "superpowers" and acquaint them with the amazing gifts each one of them already possesses.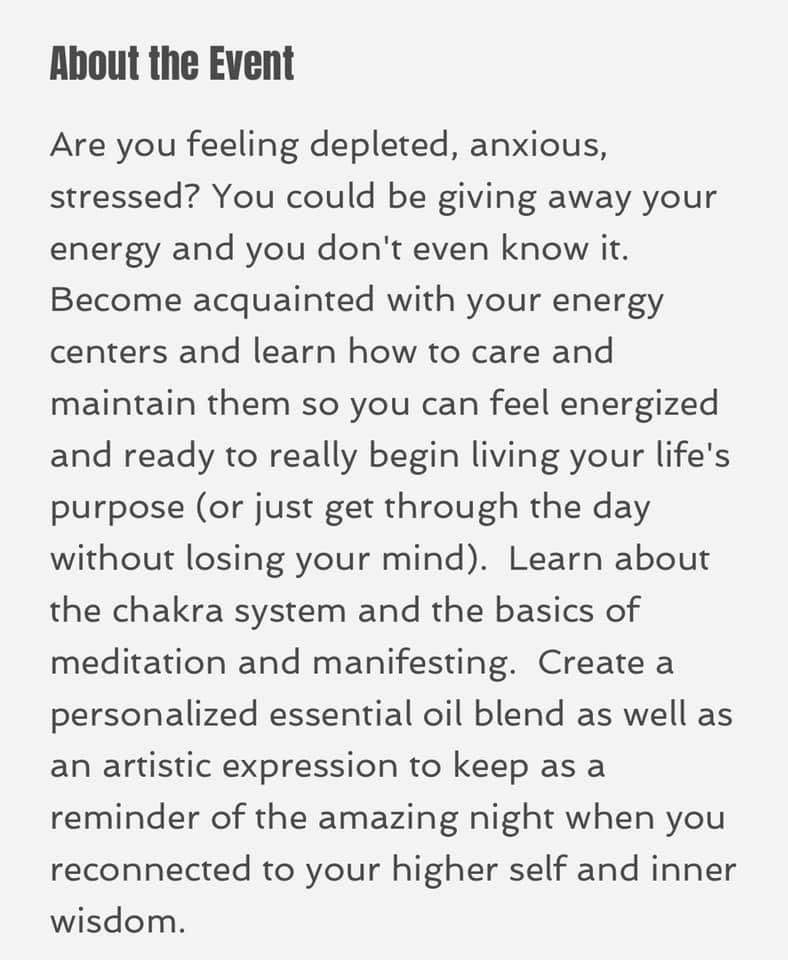 Happy Girls Sparkle is on a mission to help the women in our community
I want to equip girls with the tools to navigate life in the 21st century. In my workshops we work on resilience, self-confidence, self-care, and gratitude. Happy Girls Sparkle workshops provide a safe space for girls to share their feelings and experiences. Each session also includes a hands-on creative project to allow the girls a tangible connection to the lessons presented.
The problems young girls face today
Life for girls today is very different from what it was when we grew up. For instance, they are constantly being bombarded with ideas and stressors we could not have imagined in our generation. Many are not equipped with the tools they need to handle all they are faced with. As a result, feelings of anxiety, low self-esteem, and depression are common. I believe that providing these girls with simple techniques to reframe their challenges and focus on their many gifts will allow them to feel happier, more fulfilled, and confident in all aspects of their lives. So, we must give them skills to help them grow!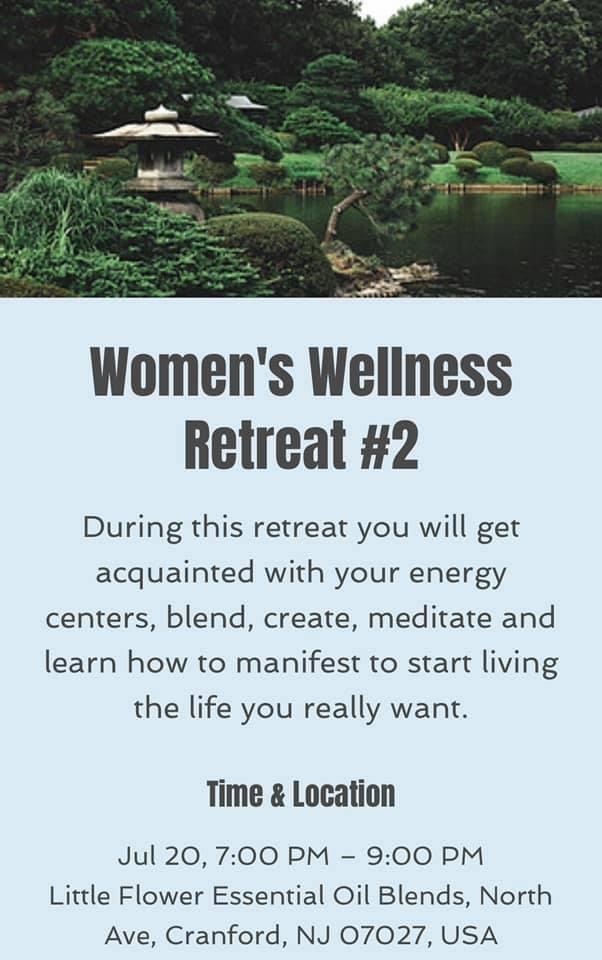 Workshops for girls of all ages – even adults!
My classes are appropriate for girls entering first grade all the way up to adults. I am available for Girl Scout troops, school groups, or any place that girls gather. I've also collaborated with Mary Kate Santulli of Little Flower Essential Oil Blends to create a workshop for local moms. Due to high demand, that workshop sold out in 15 hours. We may see more of those in the future!
Parents are the key to Happy Girls Sparkle Workshop success
Parents are encouraged to continue the conversation with their daughters at the conclusion of the workshops. In other words, parents can learn tools and tips as well! Because of this, I provide links on my website to resources I have found valuable.
The goal for Happy Girls Sparkle workshops
The goal for all my workshops is to have the girls leaving feeling better about themselves than when they walked through the door. Above all, they know that this is a safe space where they can share, learn some new tools, and express themselves creatively. So, it is a happy space filled with girls of like minds.
An outline of the Happy Girls Sparkle schedule
Each workshop begins with a fun icebreaker where the girls get to know a little bit about each other. Each lesson is followed by a project. Depending on the workshop, there is often a guest speaker who may share their life experience. After that, a discussion about how those experiences relate to the topic of the day. Most importantly, the girls leave with new tools, a tangible project, inspiration, and a folder filled with resources and positivity!
The future of Happy Girls Sparkle
I hope to see Happy Girls Sparkle expand to be able to reach as many girls as possible. I look forward to working with girls from all walks of life in not only small group workshops but in schools, churches, and girl groups throughout the world!
Upcoming Happy Girls Sparkle workshops that you won't want to miss
The following workshops will be in partnership with Little Flower Essential Oil Blends. The location will be at the Pop-Up Shop at Ciao Amici at 25 North Avenue W in Cranford, NJ. Additionally, "Rising into Resilience" workshops are posted in the picture below.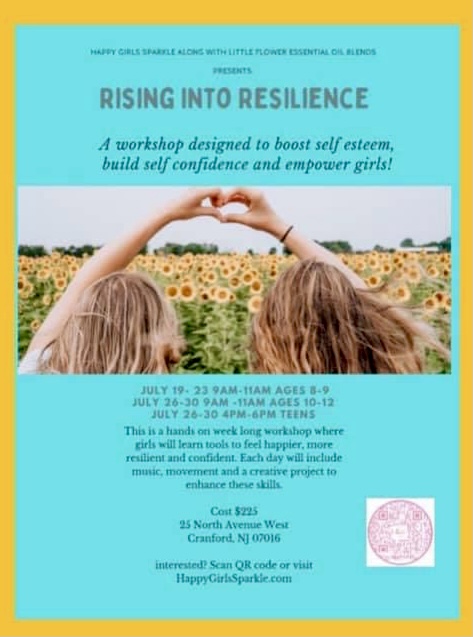 To learn more about Happy Girls Sparkle or reach out to Lori Talbot you can head over to her new website at HappyGirlsSparkle.com