Cap. Gown. It's Going Down…Shop Locally for Your Favorite Graduate!
"Life is an improvisation. You have no idea what's going to happen next, and you are mostly just making things up as you go along." Stephan Colbert
Graduation 2020 is definitely going to be different – and what's allowed to occur keeps changing daily! We love our grads and want them to have the best celebrations ever this year to commemorate what was surely a final three months never to be forgotten. While the celebrations themselves are still uncertain – make sure that you have the PERFECT gift to celebrate the occasion! Local businesses still need your support so make sure you SHOP LOCAL for all your Cranford Area Graduation 2020 needs! Here are just a few local graduation gift ideas to consider:
Graduation Cupcake Bouquets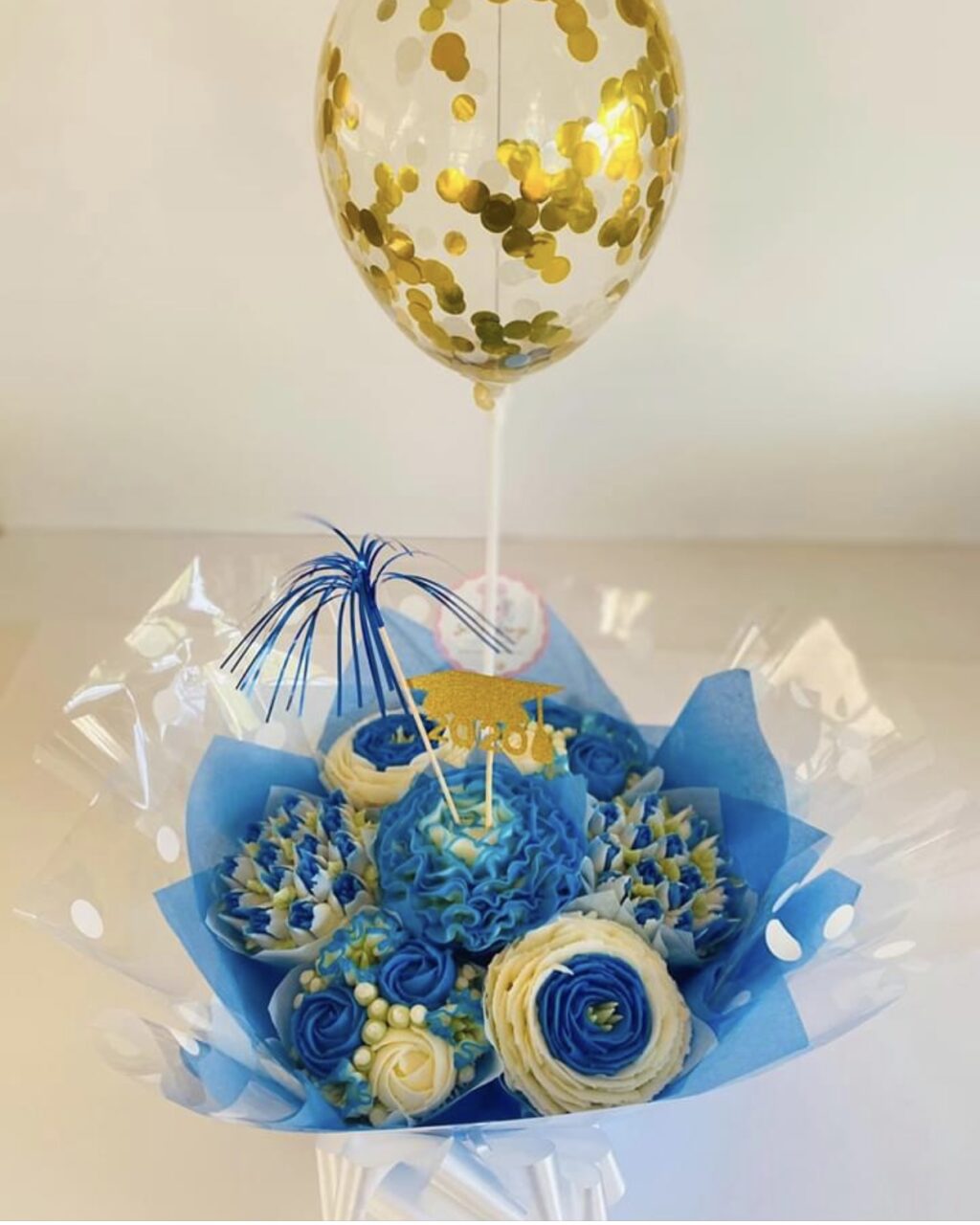 (Sweet Icings by Amy, LLC, Clark): What local baker Amy Jankauskas creates out of her home is more like edible ART. Her cupcake floral displays are absolutely stunning AND simply scrumptious! Call her today to choose your graduate's school colors and add on a "2020" topper and balloon to finish off the creation! You will be blown away by her talent, the cupcakes are ALMOST too beautiful to eat!
www.sweeticingsbyamy.com,sweeticingsbyamy@comcast.net
Graduation Cakes & Cookies
(Cake Artist Café, Cranford): Every bakery item is completely unique at Cake Artist Café! From personalized graduation cap cookies to three-tiered fondant cakes personalized with your grad's school mascot and logo, they can do anything! If you want something special designed, they can help! www.cakeartistcafe.com , (908) 967-6007
Gluten-Free/Vegan Gelato Celebration Pints!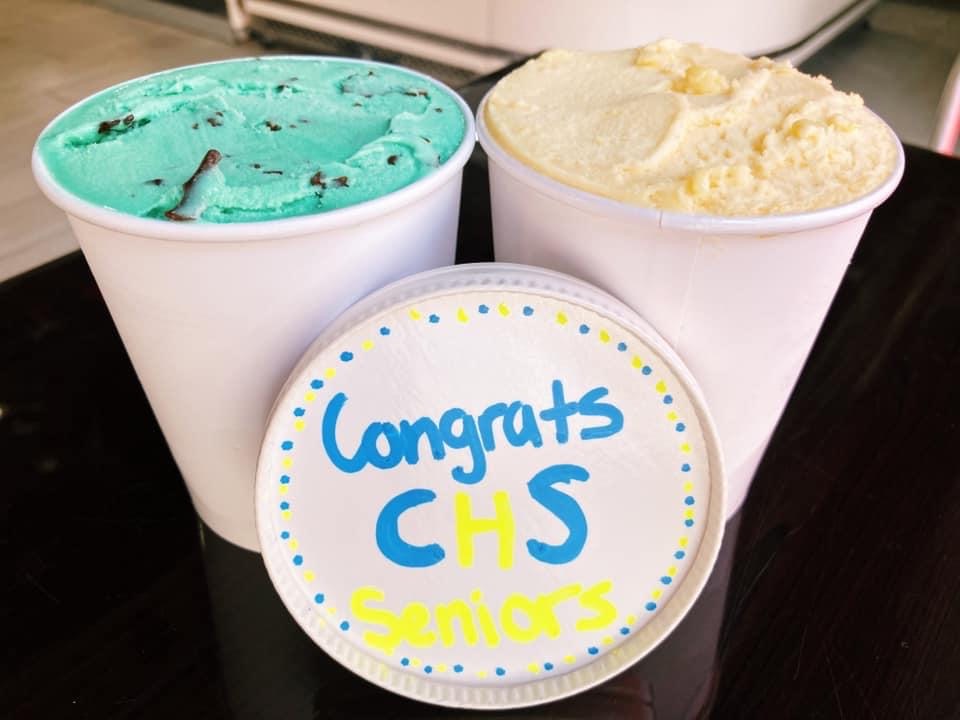 (Chez-The Gelato & Pastry Shop, Cranford): Send your loved one a customized pastry or gelato pint, wishing them luck in the future! www.chez-thegelato-pastryshop.com , (908) 499-1050
"Class of 2020 – The One Where We Were Quarantined" DIY Gifts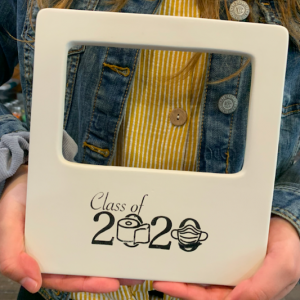 (Fire Me Up Studio, Cranford): It's such a crazy end of the school year – why not add some creative humor to your graduation gift idea? Paint your grad his/her own coffee mug or picture frame to remember this unprecedented event. Most importantly, show them how special and unique they truly are! www.firemeupstudio.com , (908) 272-2600
"Pieces of Me" Jewelry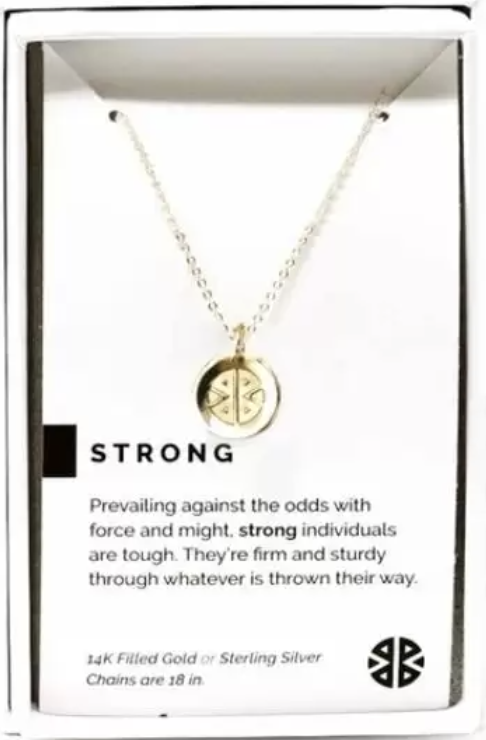 (Augusta Mae, Cranford): Show your grad what you really think of them…with a delicate necklace that matches their shining personality and passion in life! Shop Grad Jewelry such as "compassionate", "strong", and "loving". A great graduation gift idea with a great message! www.augustamae.com , (908) 370-7748
Lucky Feather Necklace
(Anthem Style + Gift, Cranford): These dainty, silver necklaces with quotes such as "Your Future is Bright" and "Smooth Sails" will delight any grad! Plus – add a cool Idlewild Co. stationery card perfect for slipping in some crisp graduation cash! Shop Anthem Grad Gifts www.anthemstylegift.com , (908) 272-6060
Quarantined: Class of 2020 T-Shirt
(Cougar Headquarters, Cranford): Another great graduation gift idea from a local business is some Cranford Swag! Graduation t-shirts and hoodies still available! Call them with your choice of product and color! www.cougarhq.com , (908) 497-9900
Frame a Memory!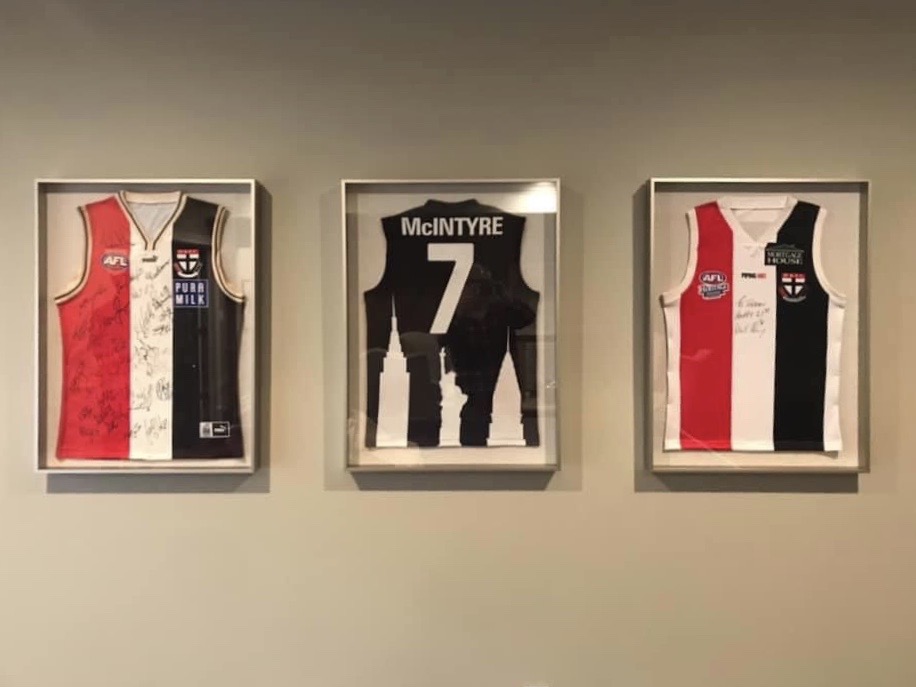 (Simply Art and Framing, Cranford): So many important pieces of memorabilia are collected through the high school and college years. Why not take that special jersey, pennant, or favorite memory and frame it so it is preserved forever! In other words, take those memories and turn them into keepsakes! www.simplyartandframes.com , (908) 272-3030
Your College, Framed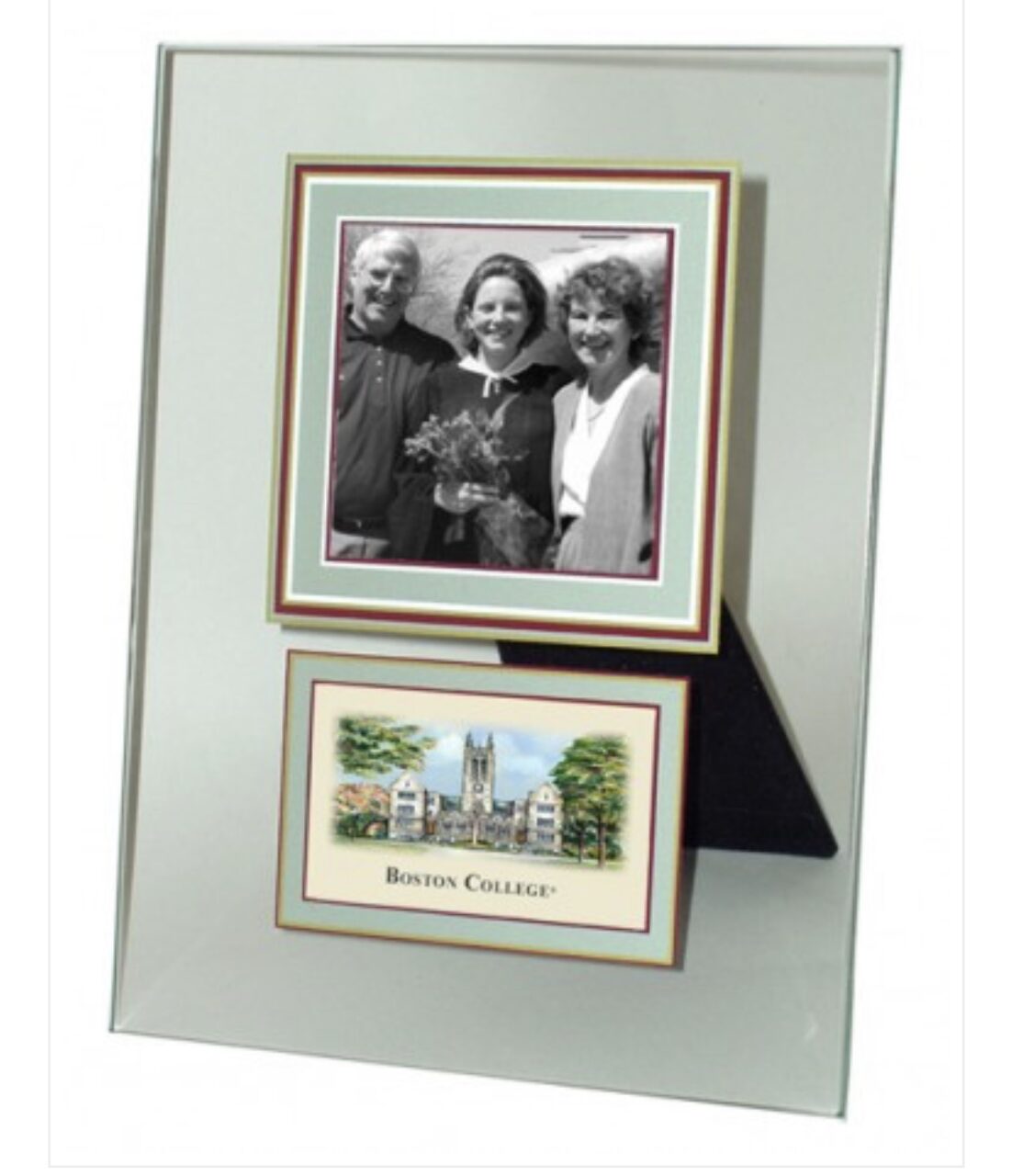 (Periwinkles Fine Gifts, Cranford): Celebrate your College, Medical School, or Law School Grad with a paperweight, mirror, or framed print of their school – can be personalized! College Grad Gifts , www.giftthebest.com , (908) 276-1300
Private Movie Screening!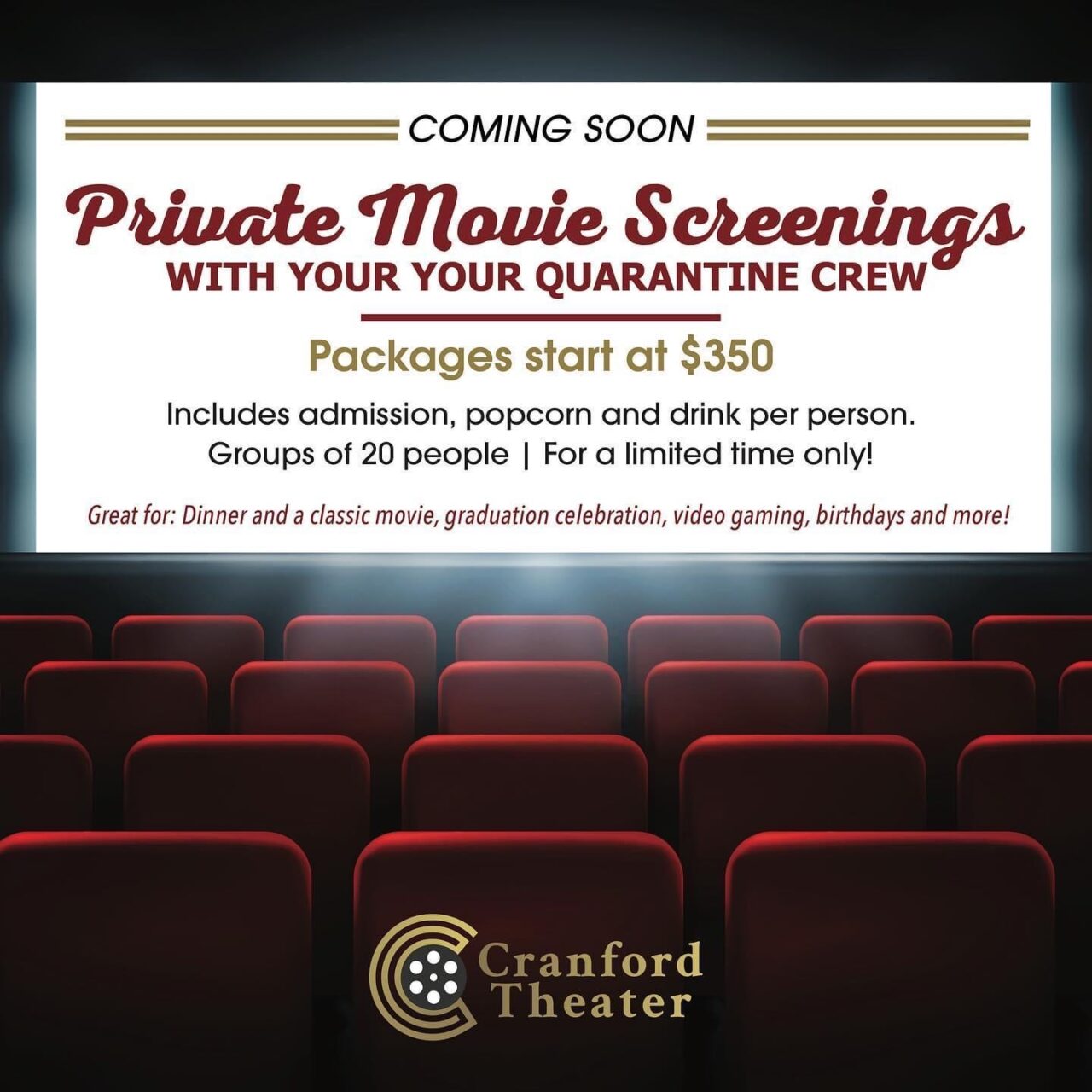 (Cranford Theater, Cranford): COMING SOON! Celebrate your grad with a "Private Movie Screening with Your Quarantine Crew"! (Clonazepam) What a unique gift! Packages start at $350 and includes admission, popcorn, and drink per person for a group of 20 people! More information available soon at www.cranfordtheater.com , (908) 588-2477
T-Shirt Pillow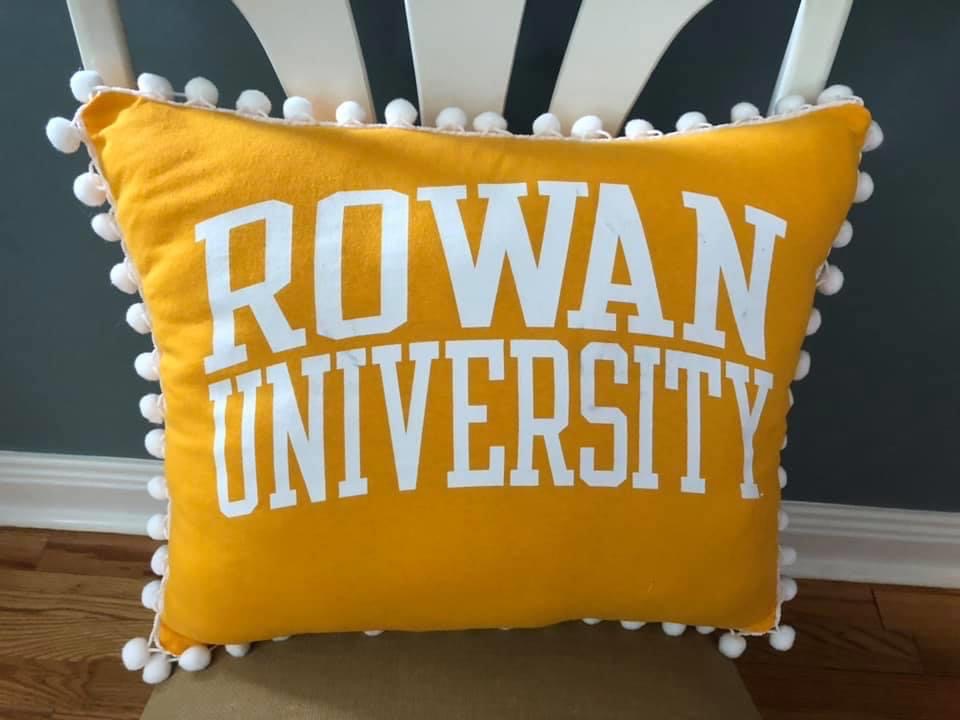 (TShirtPillowLady, Cranford): Here is a great graduation gift idea: turn their favorite t-shirt into a pillow that will last forever! Support a local family business and choose your design today! Perfect for a new dorm room or to celebrate a special grade graduation! Custom T-Shirt Pillows , (917) 806-8190
A Witty Card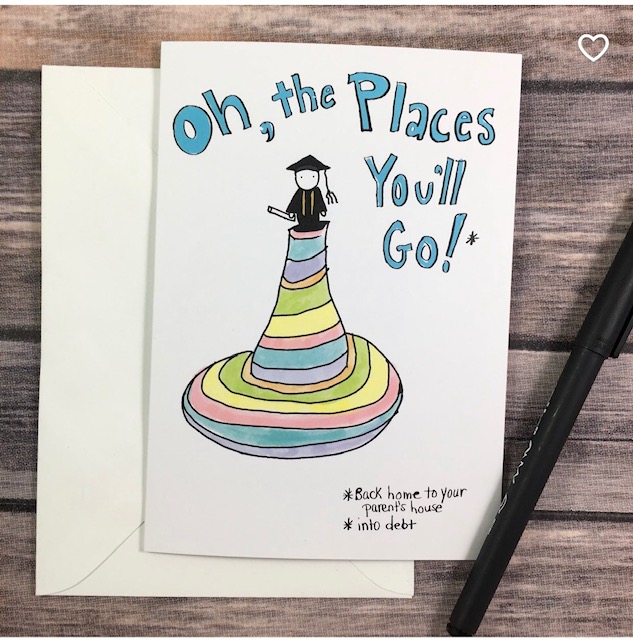 (The Paper Cicada, Scotch Plains): Local artist Gabbie Sosnowski has the most adorable and clever stationery! Her hand-drawn graduation cards on top-quality paper (stuffed with cash or a gift card) would be sure to delight any grad! You can head over to her Etsy shop at ThePaperCicada for a huge selection of funny and amusing cards. In addition, it wouldn't hurt to throw a few bucks in the envelope 😉
Whatever graduation gift idea you choose, I am sure your grad will be grateful. Above all… it has been a bit of a rough ride, these kids deserve to be celebrated!