Cool People Series: Kristen Ferrara of Ginger Home Decor. Local Cranford Mom is Creating Home Décor That Will Make Your Home a Little More Colorful!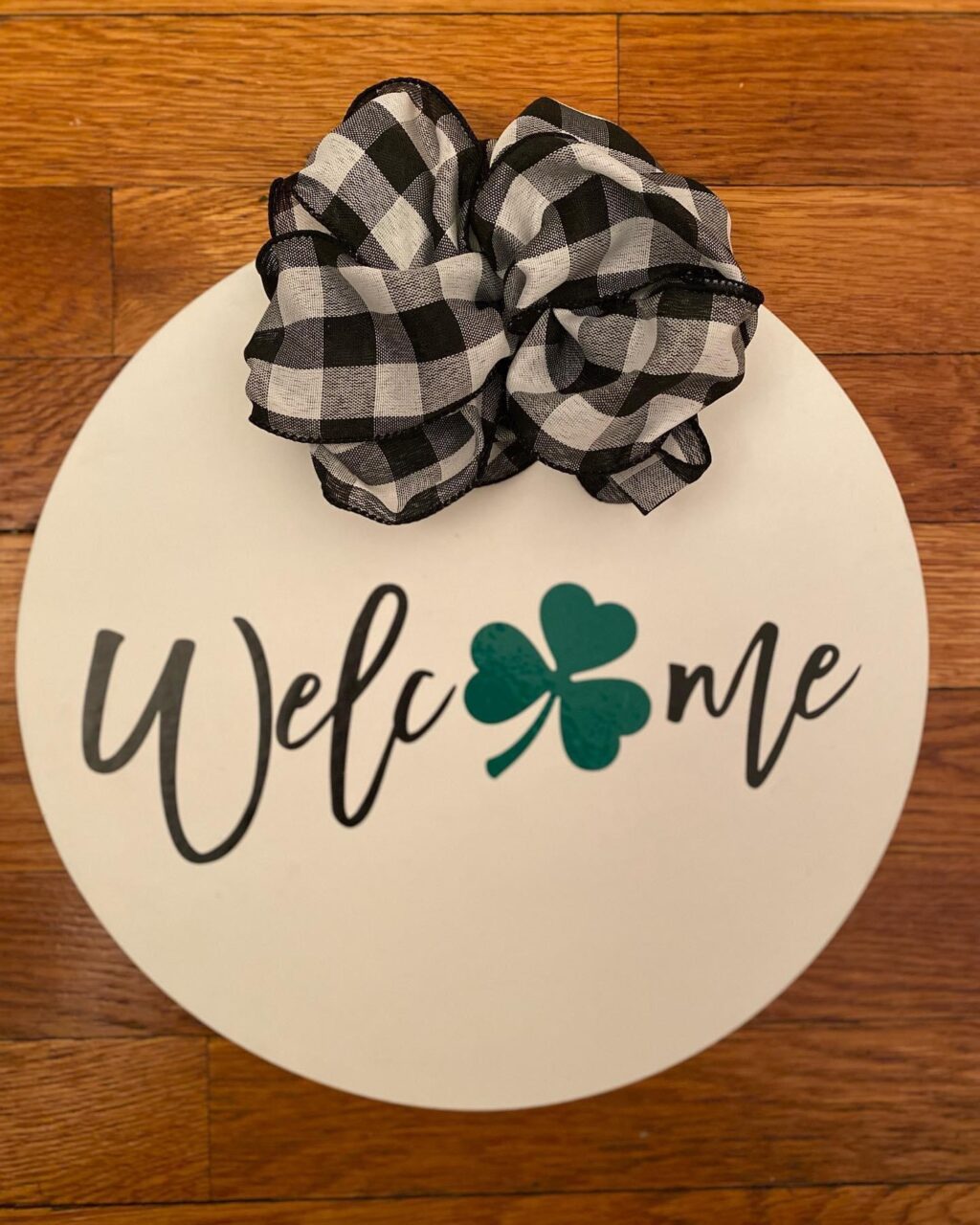 I couldn't help but notice the fun and whimsical designs of Ginger Home on Facebook. I've long been an admirer of her seasonal garlands! When I saw Kristin's new holiday decorations – I knew I had to feature her right away so the readers of my blog could get some of her décor for the upcoming celebrations! In this "Cool People" blog post– I'll introduce you to Kristin Ferrara of Ginger Home, why she loves living in Cranford, and how her crafting business took off after the pandemic! I have a feeling that after you read this, you'll soon be the proud owner of a Ginger Home item!
First, a little bit about Kristen…
My husband and I moved to Cranford almost 16 years ago, falling in love with the town immediately. We have three girls (ages 9, 11 and 13), a golden retriever named Thor, and a black cat named Natasha. We are big Marvel fans! I work in the Cranford School District as a long-term substitute, and after school as a "Mom Uber" for my kids and their various sports and activities. When I'm not doing either of those, you can find me volunteering at a PTA event, leading a Girl Scout troop, or beautifying spaces with the Cranford YarnStormers.
Why she is in love with Cranford (I mean, who isn't!)
Cranford living makes it such a special town! Between all the Downtown Cranford events, shops, and restaurants -there is always something to do. I also love how supportive the community is of the downtown businesses. "Support Local" isn't a trend here, it's a way of life. Truly, the people are what make Cranford so special, and we are blessed with the friendships we've made over the years.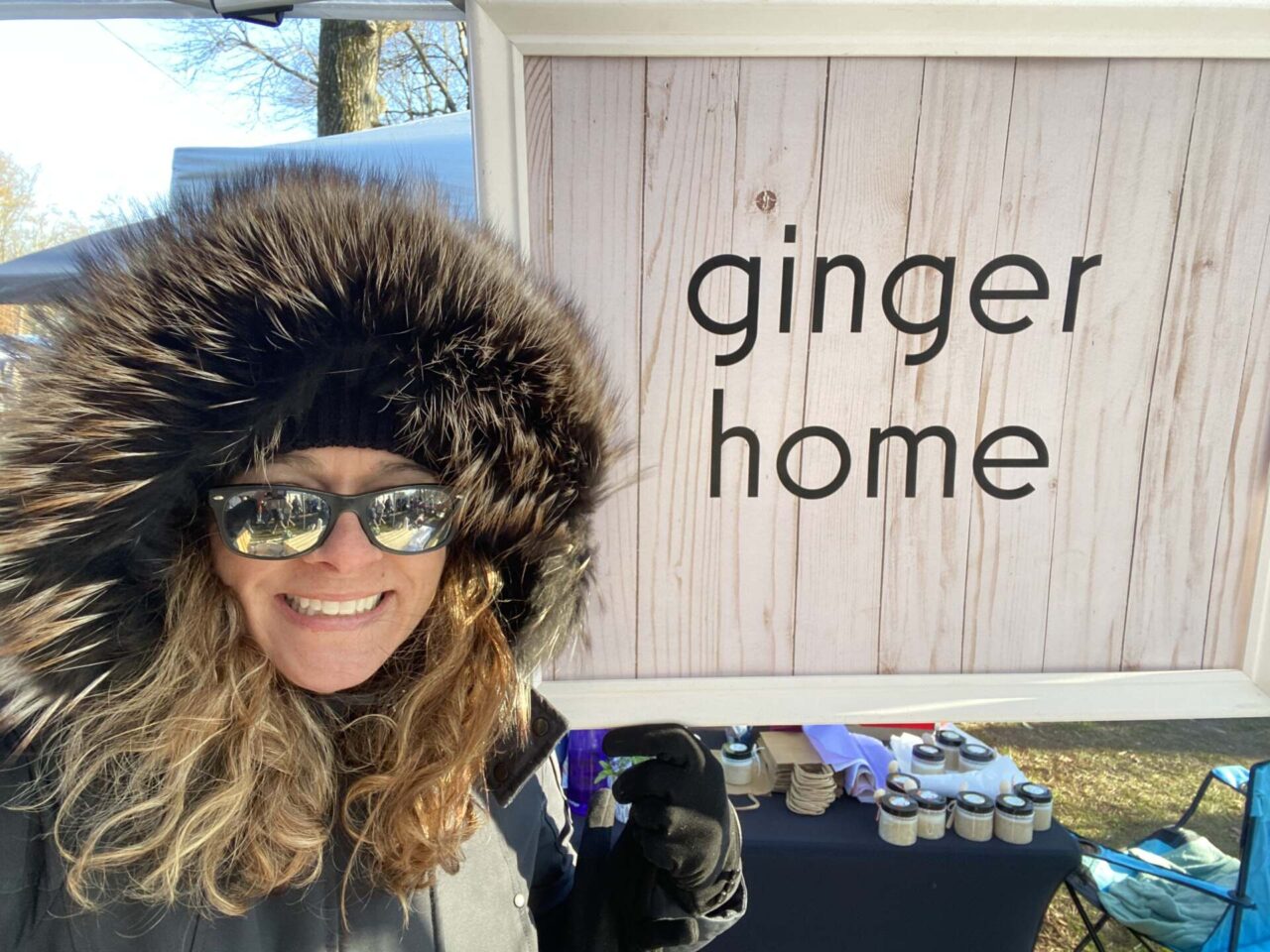 Have you always been a "crafter"?
Always. I've always loved creating from a very young age – whether it's painting, cooking, knitting, drawing, baking, sewing…the list goes on. There is something therapeutic in taking materials and turning them into something pretty.
When did your hobby turn into something more?
Like many others, the quarantine gave me some time to think about this a bit and figure out how to turn a somewhat buried dream into reality. I love to work with my hands, and I love to decorate my home – so I started making home decor items with the purpose of selling.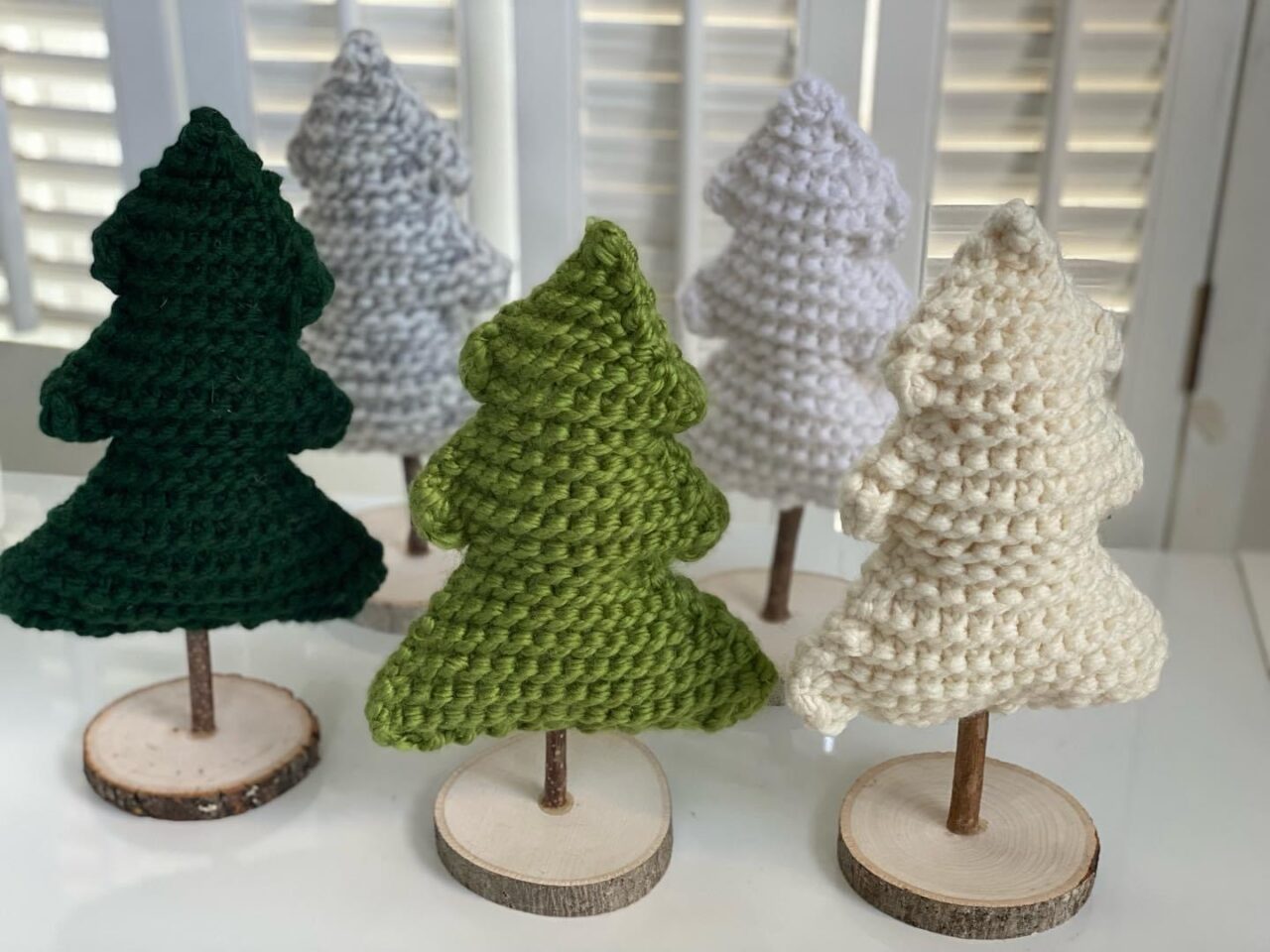 When did you launch Ginger Home decor?
I started small with a few Fall items in 2021 to test the waters, and then went all out with a booth at the Christkindlemart holiday market at the Deutscher Club in Clark. That's when things started to take off and I knew I had something.
With a little help from her girls!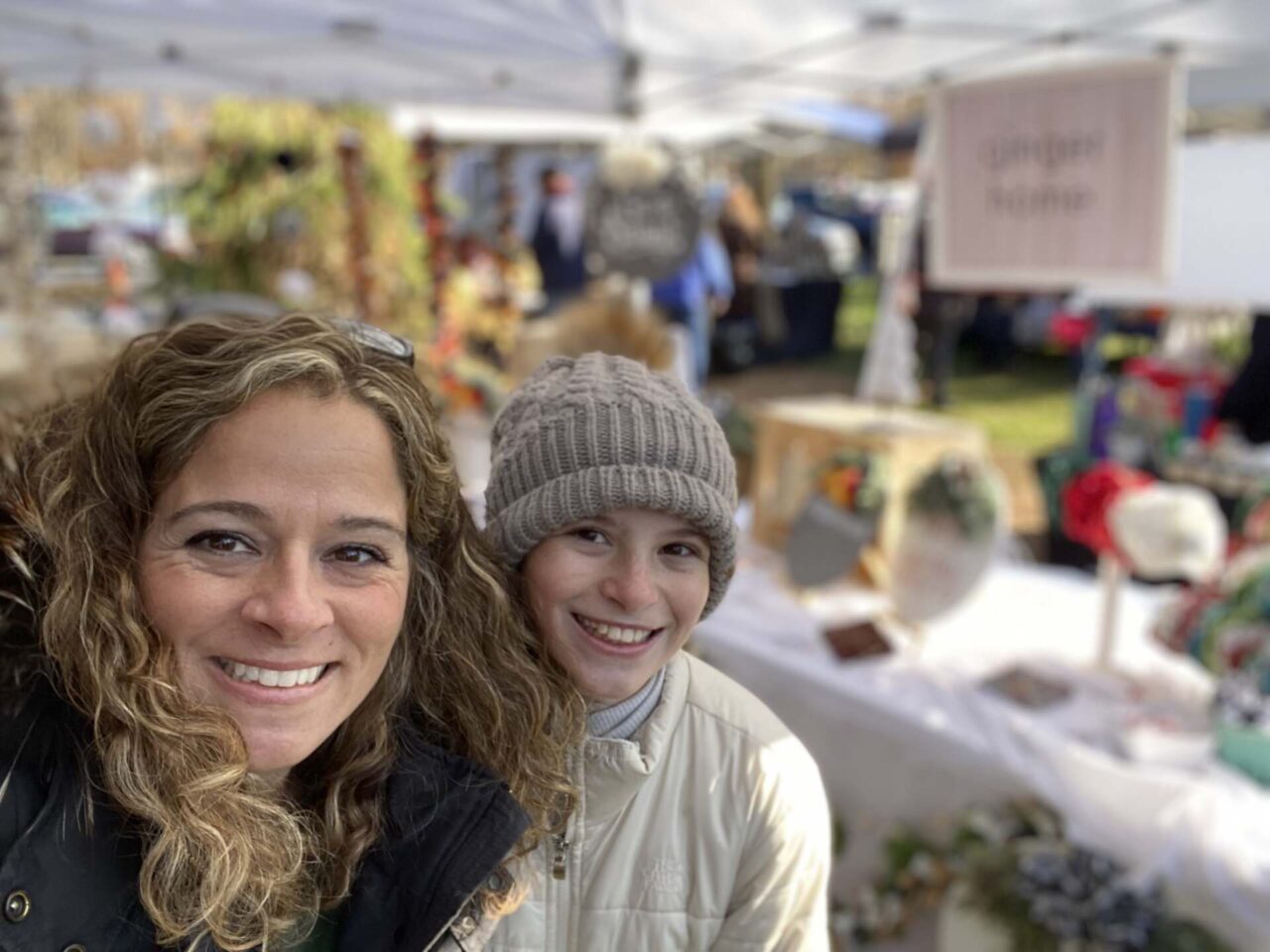 My daughters all have beautiful red hair which inspired the name Ginger Home. Everything is made by my hands, but I rely on them for their very valuable input and social media expertise! They all know that whenever I say, "I need an opinion!" it's Ginger Home-related.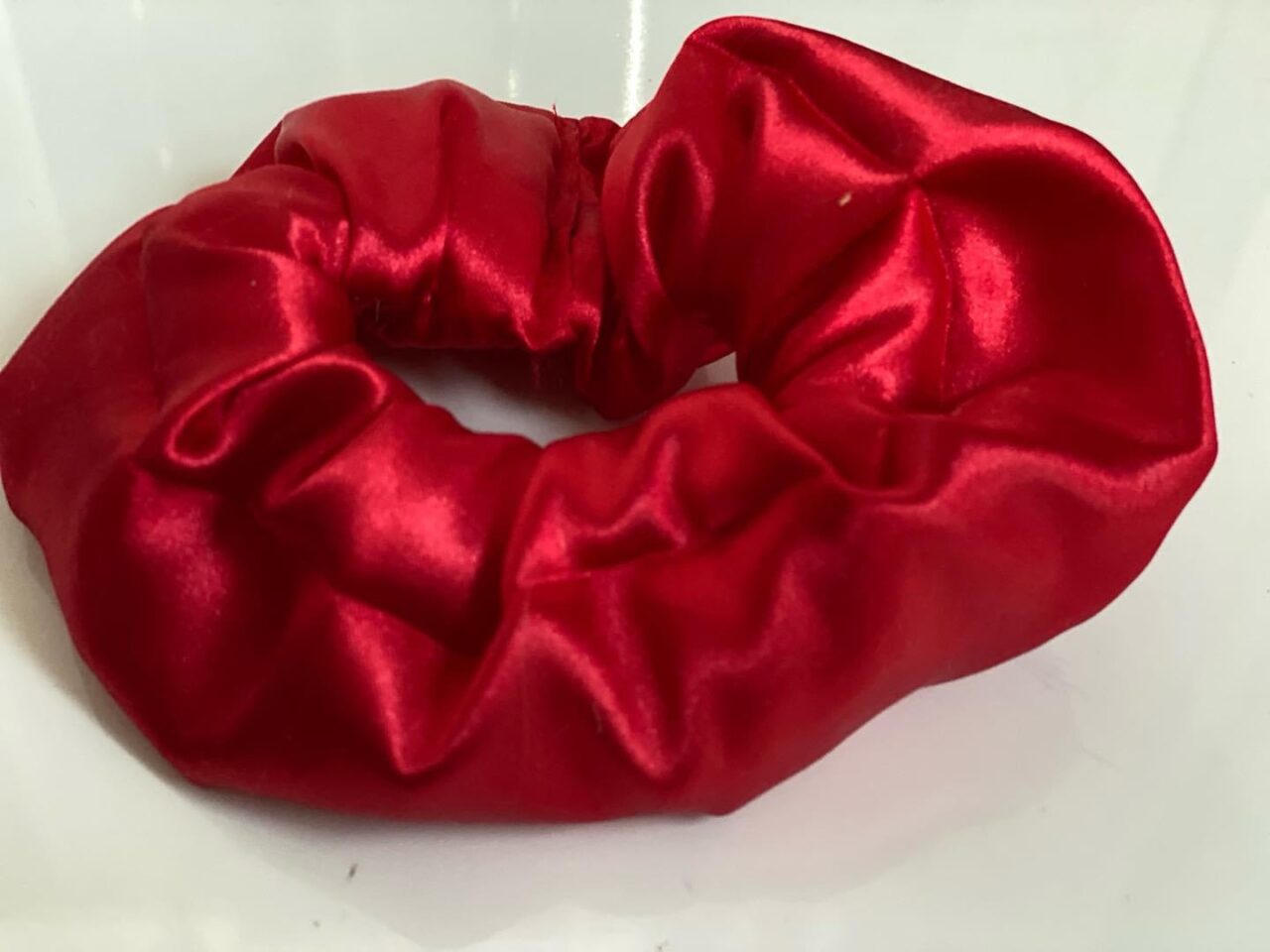 Don't forget to check out Strawberry Sistas!
As an aside, my daughters also started a business during quarantine called Strawberry Sistas (another nod to the redheads). They began by primarily making scrunchies but will soon be pivoting to make some different items as their interests change.
What's your favorite Ginger Home item to make?
I love making ragtie garlands. It's fun putting together different combinations of fabric colors and textures to create something fun and whimsical. I also love re-inventing pom poms into other things – gnomes, sheep, bunnies, spiders, reindeer – I even got a special order for elephants (Roll Tide!)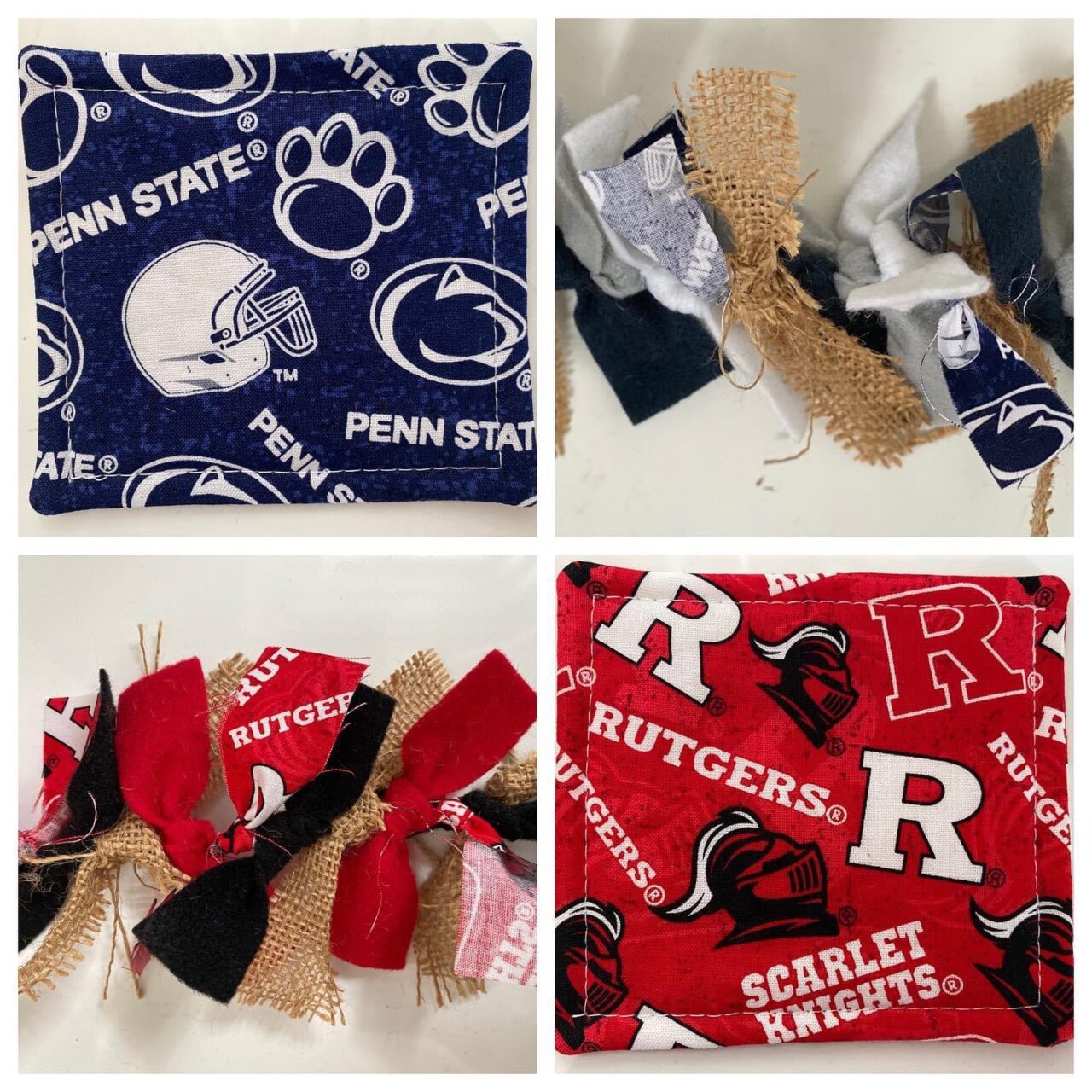 What are you currently offering for the upcoming winter/spring holidays?
For Valentine's Day, St. Patrick's Day, and Easter I'm making pom pom garlands, ragtie garlands, sheep and bunny garlands, gnome garlands, coasters, ragtie wreaths, and circular wooden signs.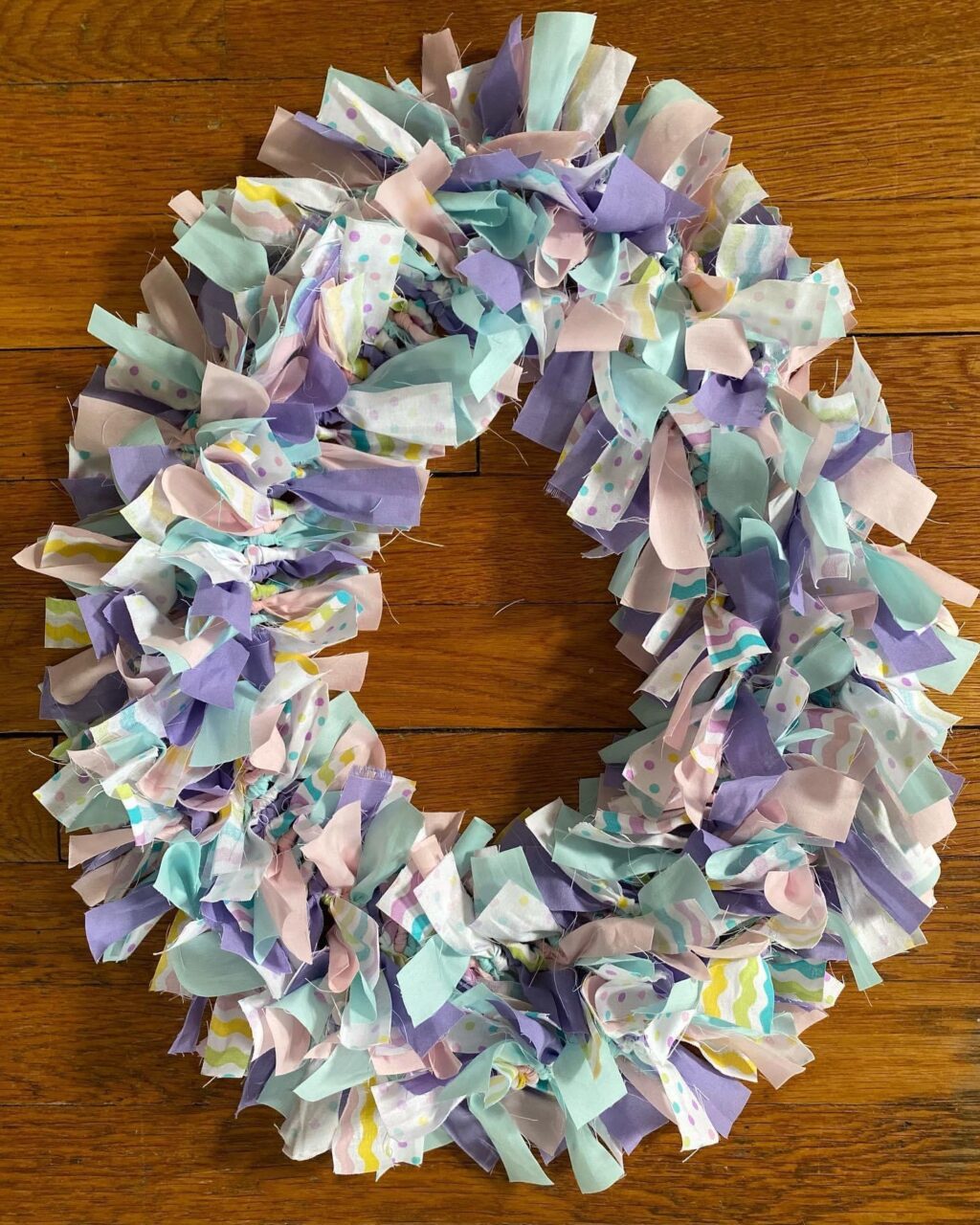 What's the deadline for ordering something from Ginger Home to arrive before a specific holiday?
Usually everything I sell is handmade to order, so the deadline depends on how many orders I have "in the queue". Right now, I'm taking orders for St. Patrick's Day and beyond.
How can an interested customer purchase your items?
You can find me at @ginger.home.decor on Instagram and @ginger.home.decorr on Facebook – just message me to place an order!
Do you make custom orders?
Definitely! I've made custom front door signs, pom pom garlands. I offer specific colors to match existing decor (including a few teacher orders for classrooms!). I'm always open to trying new things!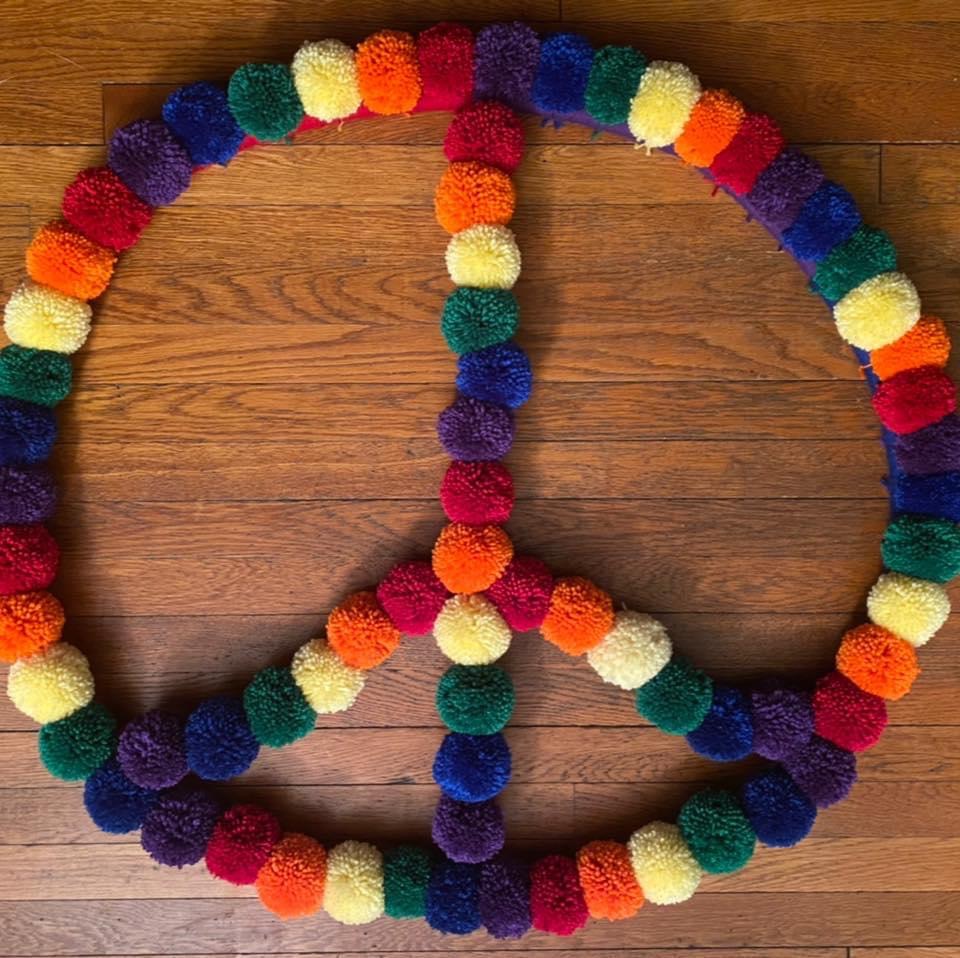 Anything else you would like to add?
So far most of my items have been seasonal, but this year I'd like to create some evergreen items and things that are meant to stay up all year round. Stay tuned! I also wanted to express how grateful I am for all the support that Ginger Home has gotten!